One of the last giants of the golden age of Hollywood, Kirk Douglas has died at the age of 103. In over 90 feature films, the dimple chinned actor created a filmography which spanned from early film noir to iconic westerns, war films to sword and sandal epics. He could do heroism whether it's the leader of a slave army in the Stanley Kubrick's Spartacus or the quiet rage of humanity that is Colonel Dax in Kubrick's Path of Glory, or the moral corruption of Chuck Tatum in Ace in the Hole or the cartoon villainy of his viking leader in The Vikings.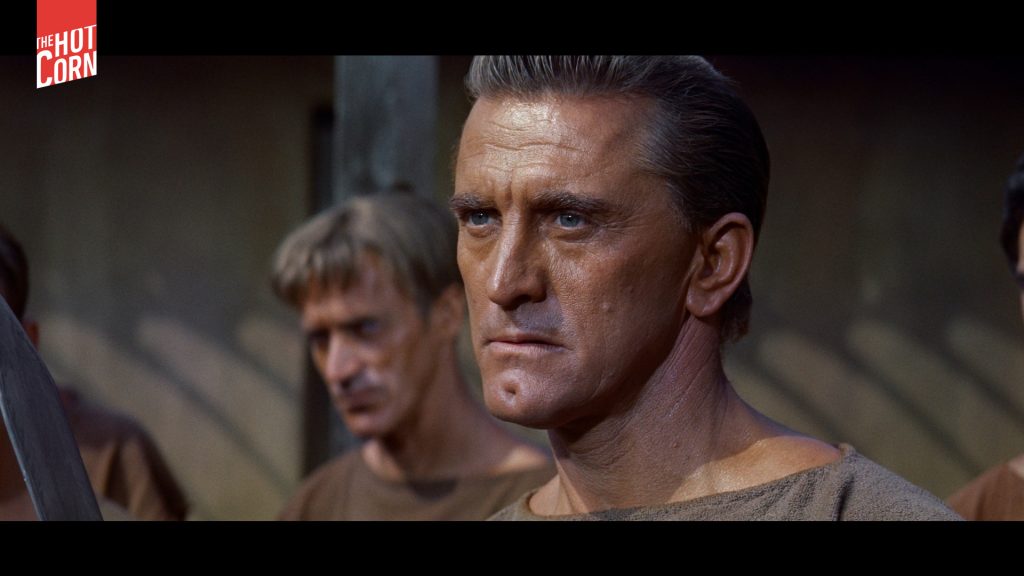 The son of Russian immigrants, Issur Danielovitch, as he was then named grew up in a house that spoke Yiddish and had to deal with starvation poverty from an early age. He worked odd jobs to help support his family and his six sisters before talking his way into university to study acting where he met and befriended Lauren Bacall. Following a stint in the navy during the war, Douglas made his stage debut alongside Richard Widmark. He was committed to the stage but Bacall brought him to the attention of Hal Wallis, who was on the lookout for fresh faces to beef up post-war screens.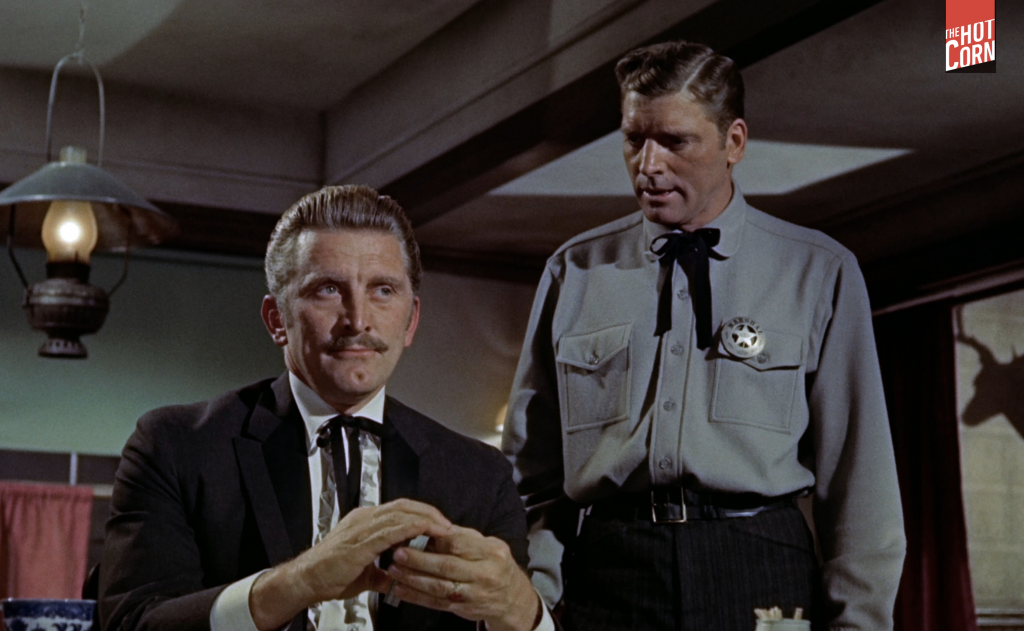 His first few films immediately established him as a distinctive new face and voice. But it was with Champion in 1949 that he first staked his claim to stardom and being taken seriously as an actor. No sooner had he arrived than he started flexing his muscles in order to achieve some independence, even making a film for Warner Bros for free in order to be released from the long term contract he had signed. His ambition burned like rage and the hunger of his need to succeed can be seen in some of his performances, especially in the role of the immoral journalist in Billy Wilder's searing Ace in the Hole in 1959. Douglas plays the big city scribe reduced to covering local news who happens on the story of a man trapped in a cave. He spins the incident out, delaying rescue attempts in order to exploit the national news coverage. It is one of the most brilliantly cynical films ever produced by a Hollywood studio and Douglas is magnificent and courageous in taking such a morally corrupt part.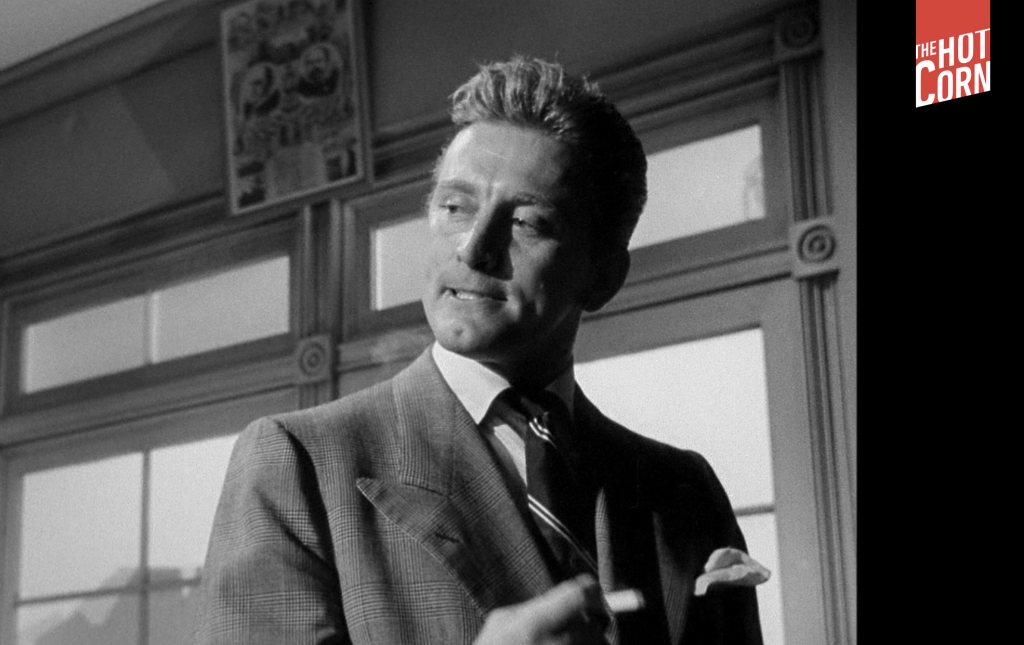 Of course he also had the heroic in his bag whether as Odysseus in Ulysses or Spartacus, or the sailor from 20,000 Leagues Under the Sea. Perhaps his most successful portrait in courage was as Colonel Dax in Kubrick's Paths of Glory, the military lawyer speaking out against the madness of the First World War. It showed his flexibility that the same year – 1959 – saw Kirk Douglas play the more compromised role of Doc Holliday opposite Burt Lancaster's Wyatt Earp in Gunfight at the OK Corral.
Personally, my first experience of him was as Tony Curtis' father figure turned nemesis Einar in The Vikings and the bold glistening heroism of his most iconic role in Spartacus. As I got older and explored his filmography more deeply I discovered a riches of nuanced explorations of often very compromised figures. Noir, where he first made his name in films such as Out of the Past, is all about a male insecurity that all too often breeds violence. Douglas was insecure, about his origins and his status. Burt Lancaster once made him cry by mocking the lifts he wore in his shoes to give him more height. But the dark side of that insecurity and rage allegedly affected his behaviour towards young women, with a persistent rumour that he raped Natalie Wood, when she was sixteen.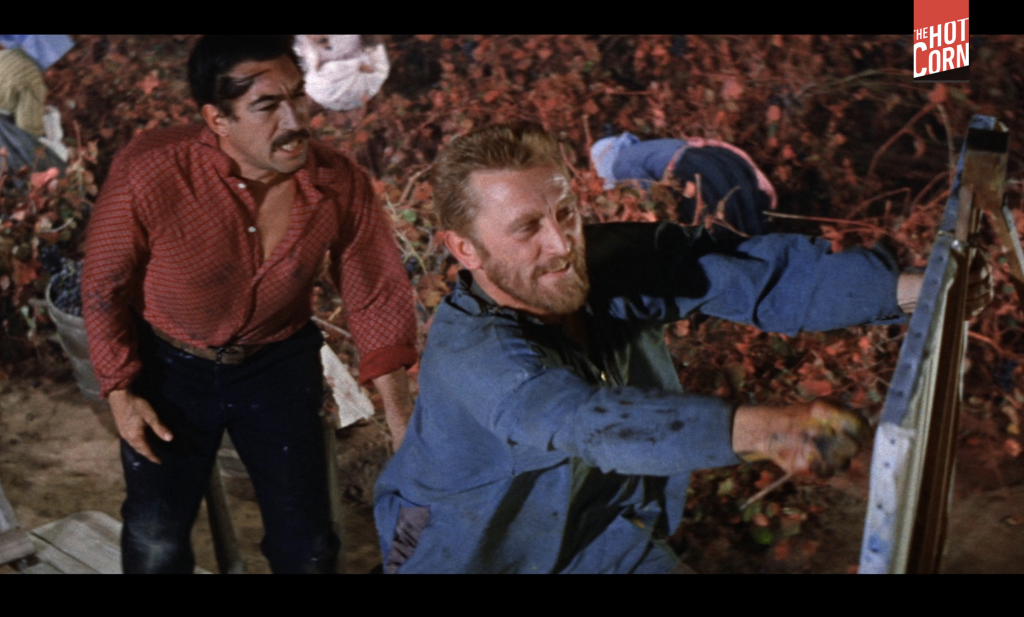 Following the death of Kirk Douglas, it is important to look at the whole of the man: the brilliance and the monstrous, the bad and the beautiful. He was one of the inbetweeners, a star who along with his co-stars Tony Curtis and Burt Lancaster came to prominence on the tailend of the golden age of Hollywood but before Marlon Brando came along and redefined screen acting and the sixties blew everything up. His longevity and range are to be celebrated and his impact on the history of Hollywood duly recognised. But hopefully we can also be brave enough to face the darker elements of our heroes.
Discover Kirk Douglas's movies on CHILI