LONDON – There haven't been many movie stars quite like Humphrey Bogart. A man with such screen presence and ineffable charisma that he even managed to pull off the nickname 'Bogie' and that is snot an easy thing to do. Born in the 19th century, which goes some way is showing just how long ago it was now that this remarkable actor graced the silver screen, Bogart was born in New York City, on Christmas Day no less, a day for gift giving – and boy was the world spoilt that day. He was only five foot eight inches (a good height, if you ask this five foot eight inched writer), but what he lacked in height he more than made up for in his sheer and utter coolness (that's where we differ).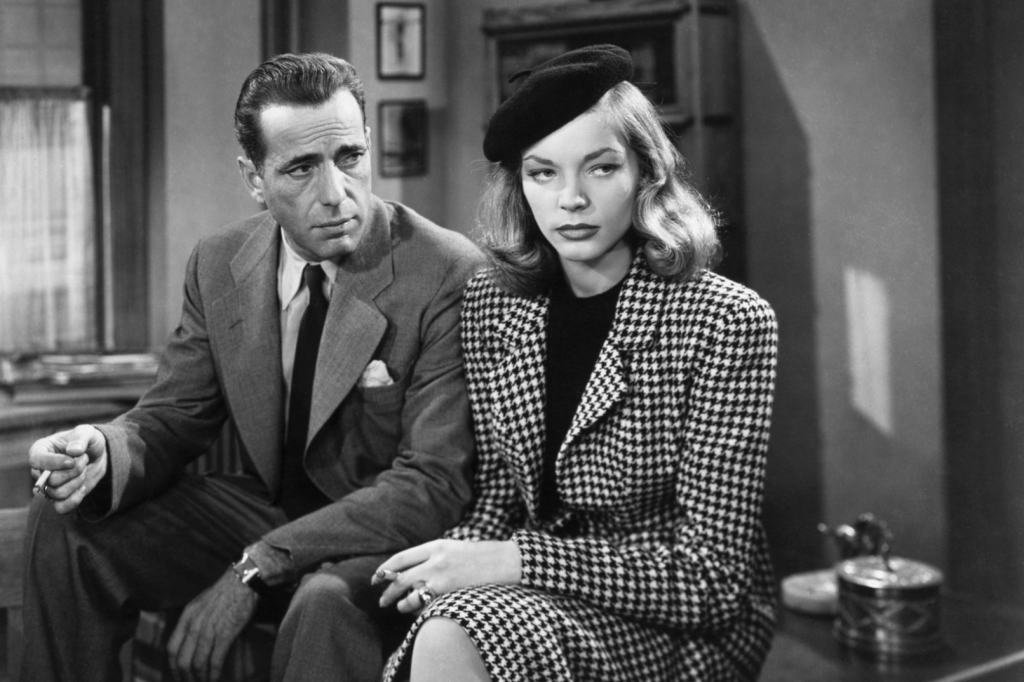 See that's the thing about Humphrey Bogart, he was cool. You can trawl through all the fancy words and descriptive terms to aptly illustrate him best, and you'd come back to the same word. He looked cool. He sounded cool. His name 'Humphrey DeForest Bogart' is cool. He made me want to start smoking, and I hate cigarettes. Bogart had this ability where he always looked as though he knew something the audience didn't. An elusive demeanour, mystifying, beguiling, cool (sorry have we said that already?). These days so many actors look as though it's the audience who know something they don't, but not Bogie, he was always one step ahead.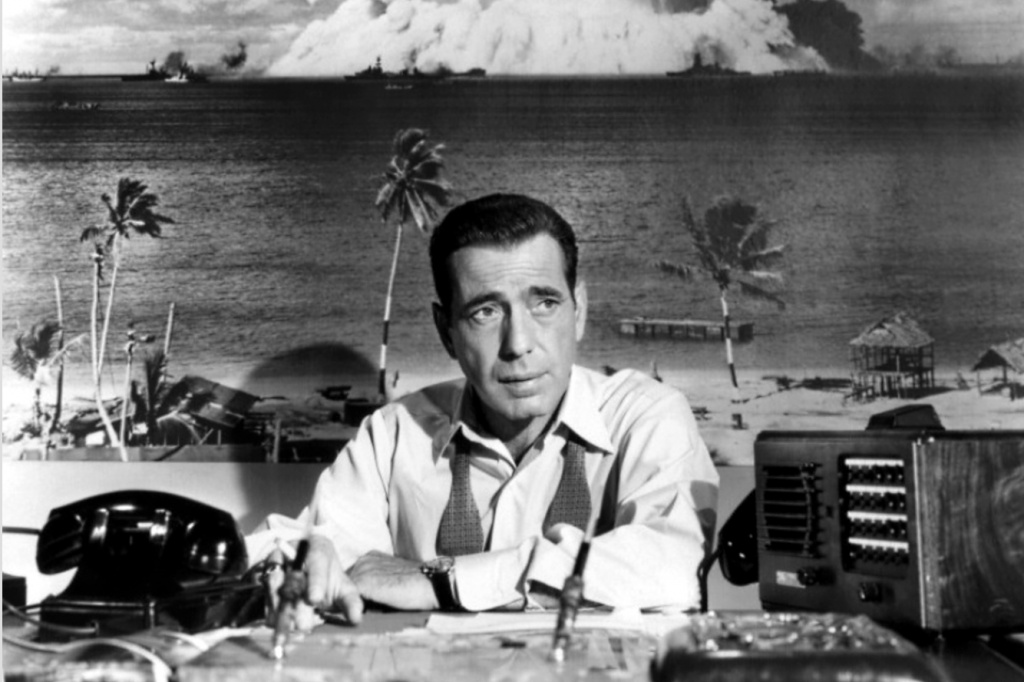 He lived, and worked through the Golden Age of Hollywood, the birth of celebrity culture, and where dynamic duos illuminated the screen; romantic narratives between the biggest stars, affinities and chemistries seldom seen today. It's a testament to Bogart that whoever he shared the screen with, they seemed so genuinely in love, albeit a companionship littered with anguish; the most authentic, genuine depiction of love, you could say, where agony and ecstasy go hand in hand. Whether it be Audrey Hepburn or Katharine Hepburn, heck he could've shared a believable chemistry with Barton Hepburn if he had to. Or how about Lauren Bacall, Mary Astor…. Ingrid Bergman.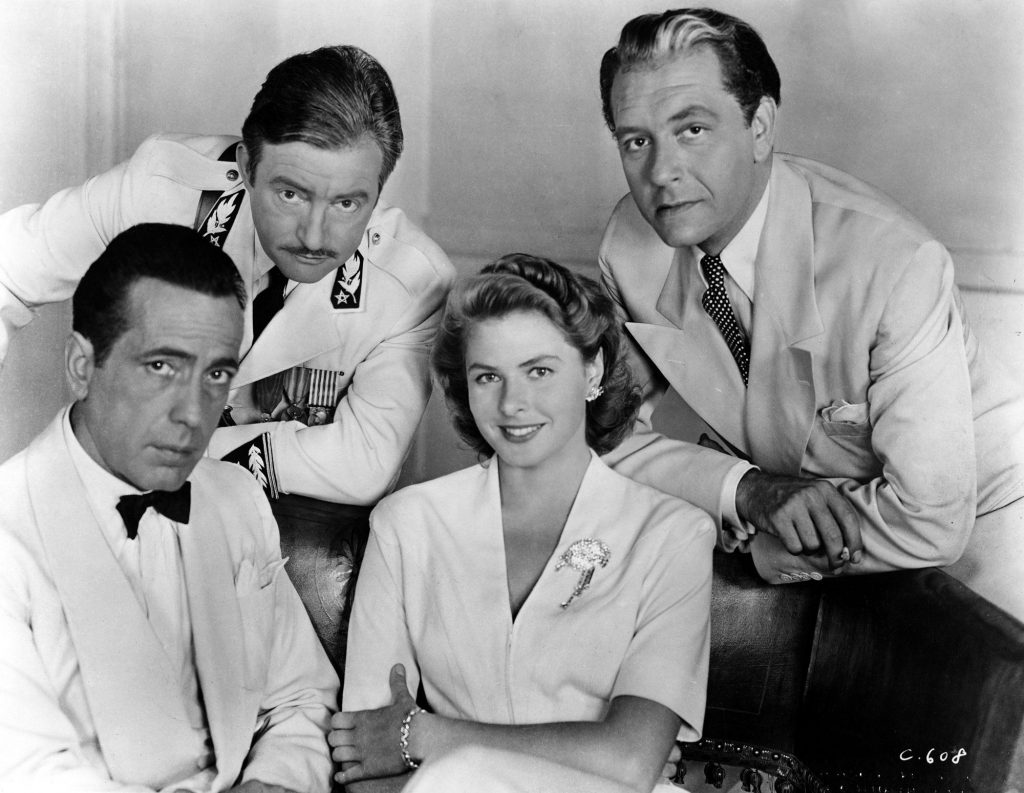 The latter of which was his on-screen partner in arguably the finest romantic flick of all time; Casablanca. At the end of the movie he says, 'I think this is the beginning of a beautiful friendship' and for so many, it was this very film that birthed that relationship between regular people, and the pictures. There was something impossibly romantic about cinema, and Bogart was its poster boy, yet not in a conventional sense.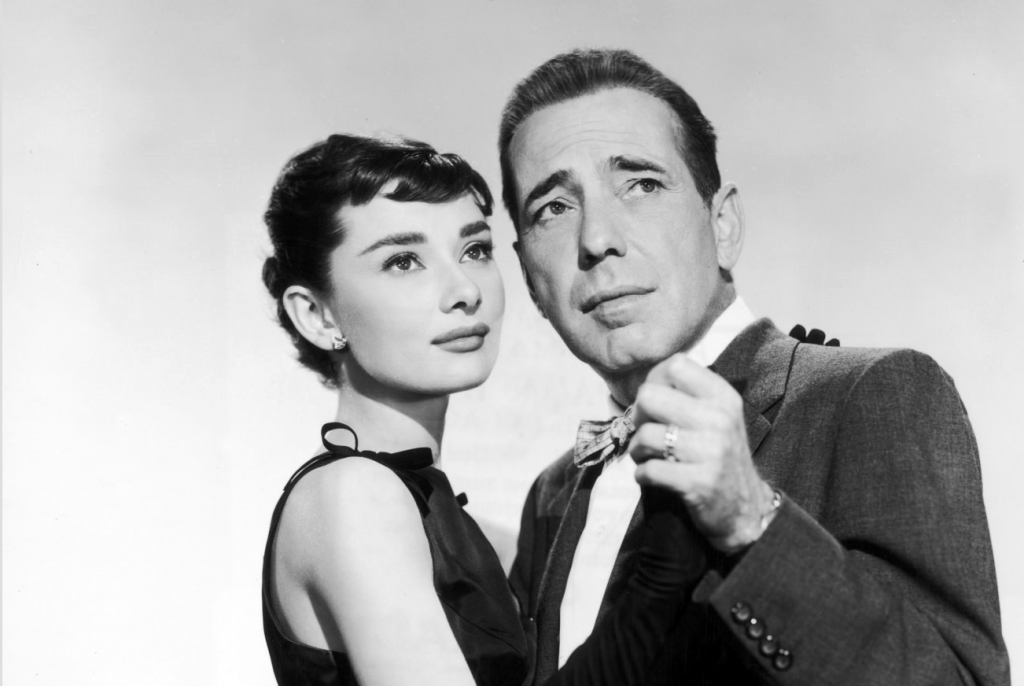 Bogart's romantic turns extended to his collaboration with Billy Wilder in Sabrina, not to mention To Have and Have Not, as well as The African Queen – the latter of which earned Bogart his one and only Academy Award for Actor in a Leading Role. But it wasn't always this particular genre where he came to life; he did film noir like no other. His performance in The Maltese Falcon is arguably his very finest of them all, while he is at his enigmatic best in Howard Hawks' The Big Sleep. Other notable performances came in The Treasure of of the Sierra Madre, while he shone in Angels with Dirty Faces – which fell in the early stages of his cinema career, and has a title that in many ways best describes this very actor.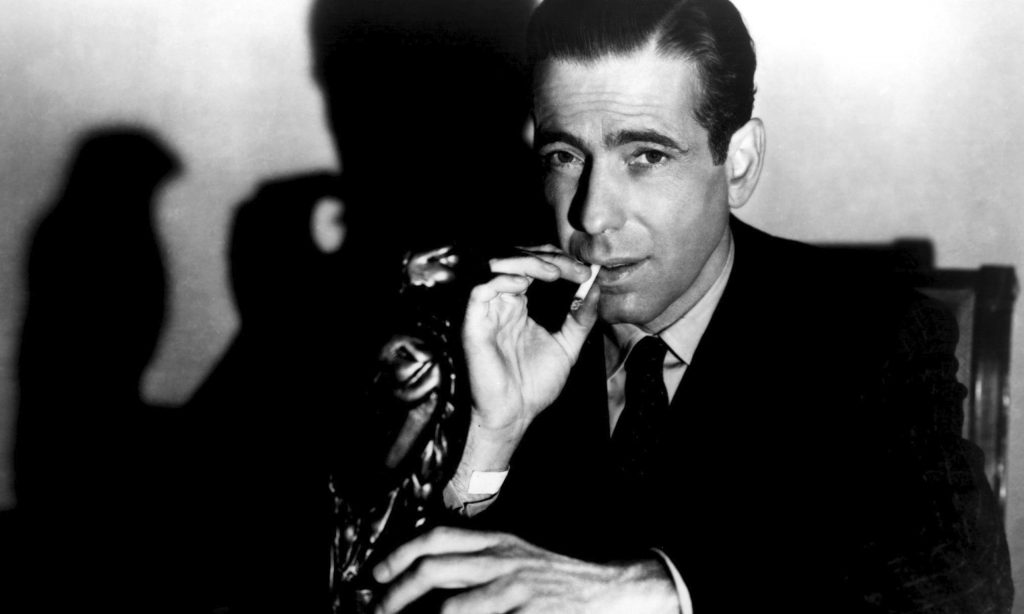 He had a purity about him and yet always seemed as though he had a dark secret to tell. An angel at times, sure, but never not with a dirty face. Since his passing in 1957, Bogie has left behind a legacy in the industry that has inspired so many actors today, while you can even see shades of the actor in characters like Han Solo. Perhaps he is ingrained so deeply into the fabric of Hollywood that all actors are influenced by his work, whether they know it or not. I know I'm certainly a fan. I have a cat named Humphrey, and if my adoring pet had even half the swagger as his cinematic namesake, why, I'd probably have the coolest cat in the entire neighbourhood.