To commemorate International Day for the Elimination of Violence against Women on November 25, Hot Corn has decided to focus on the subject of domestic abuse in film over the decades. Though in some ways uplifting – sisters are doing it for themselves! – there is something terribly depressing about the repeated use of storylines in which women resort to deviousness and even murder to get their lives and dignity back. There are too many to write about here, but shout-outs need to go to two significant (and hugely popular) movies: Sleeping with the Enemy (you can watch it here on CHILI) with Julia Roberts on the run from her destructive, controlling husband, and of course Thelma and Louise, (watch it here) in which Ridley Scott parades just about every type of shitty, abusive man before us on the big screen.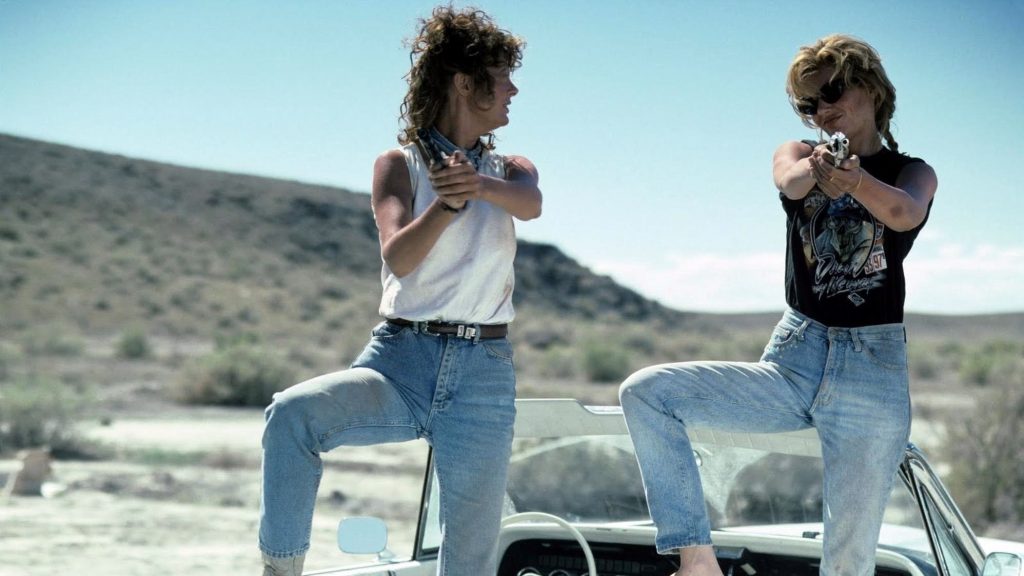 GASLIGHT (1944) – 'Gaslighting' has become one of the buzzwords of the year, but unfortunately this activity dates back a lot further back than 2018. George Cukor's 1944 film tells the story of a beautiful heiress Paula (Ingrid Bergman) being manipulated by her scheming criminal husband (Charles Boyer) until she teeters on the brink of madness. Paula endures the sound of footsteps in the attic, mysteriously missing items and even the dimming of the gas lights in her home. Bergman deservedly picked up an Oscar for her performance.
Watch Gaslight on CHILI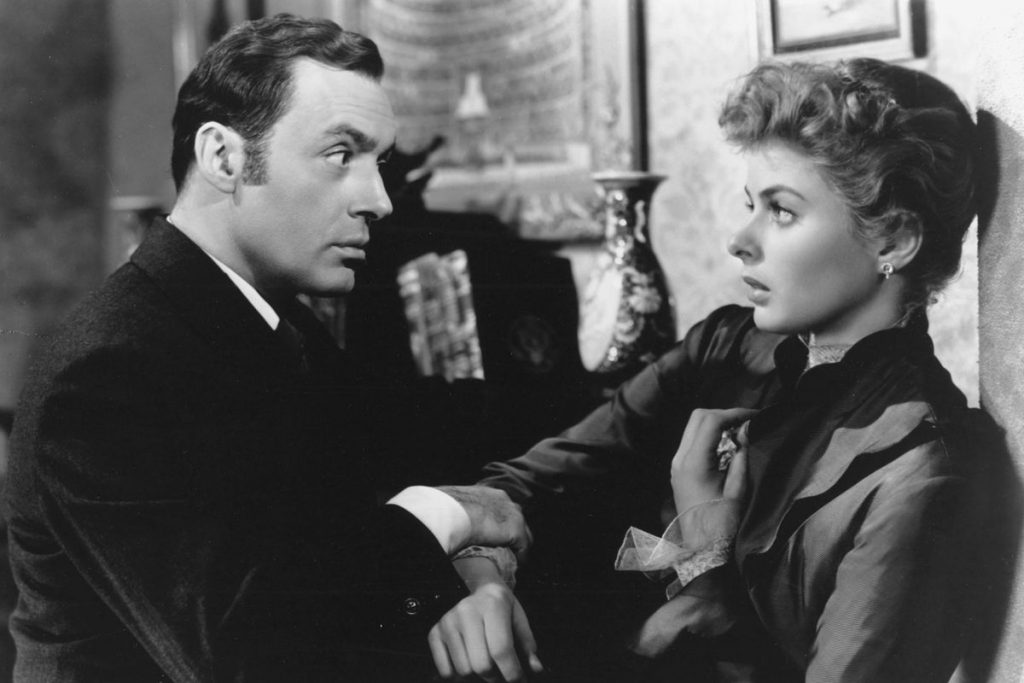 POOR COW (1967) – In 1967, first-time film director Ken Loach made Poor Cow, about the travails of 18-year-old Joy. She has married Tom, had a son and finds herself abused and alone when her loser hubby is sent to prison. The psychologically and physically abused woman makes one bad decision after another, including dancing in seedy clubs and moving in with Dave (Terence Stamp), a handsome rogue who also ends up behind bars. Loach provides no easy answers for Joy; no Hollywood ending in which she kicks her husband's ass. Instead, Joy does what most women of her class and time did: she returns to her husband in the hope it will not end too badly. Carol White excels as Joy in this cautionary tale.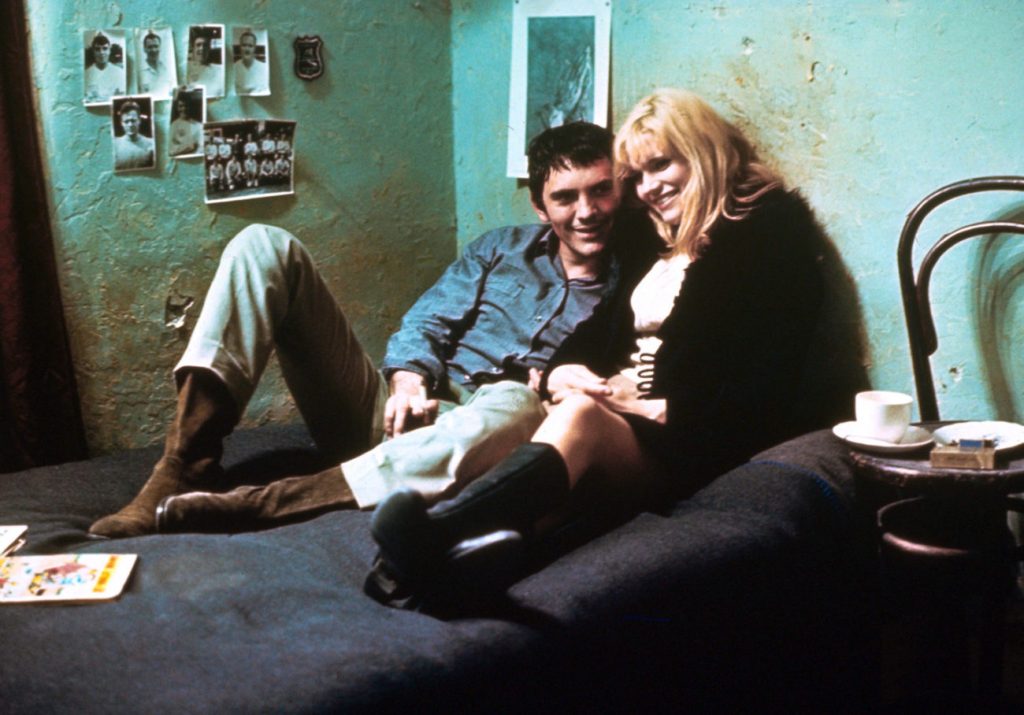 ENOUGH (2002) – Based on Anna Quindlen's Black and Blue, Michael Apted's Enough stars Jennifer Lopez as Slim, a put-upon wife who, after her umpteenth thumping at the hands of her controlling and violent husband, decides enough is enough. She takes her daughter and goes on the run, but when her husband tracks her down she decides to take justice into her own hands. (Lopez also played a woman escaping domestic violence in Lasse Hallstrom's An Unfinished Life, though in that film her father-in-law – played by Robert Redford – was there to save the day.)
Watch Enough on CHILI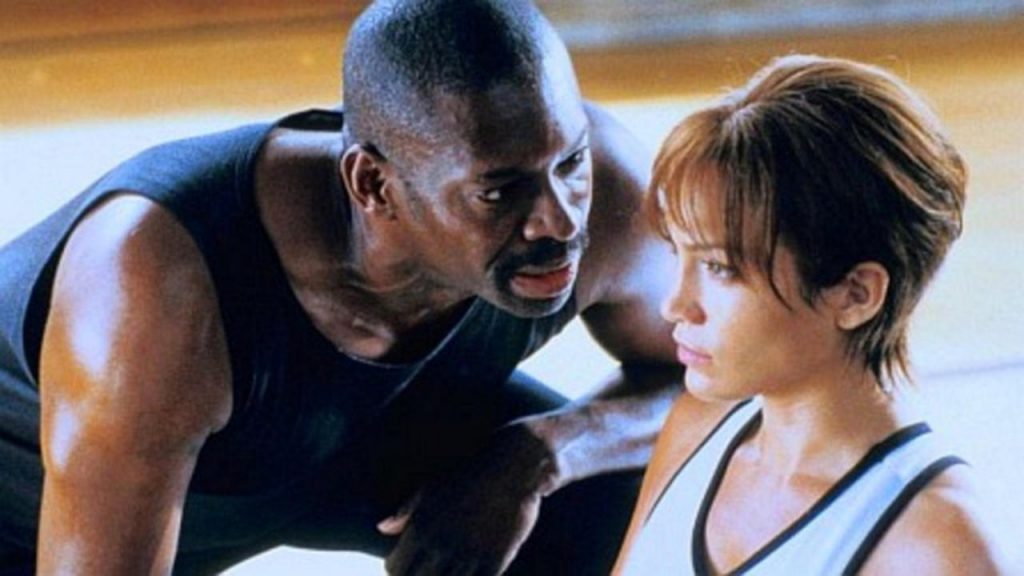 DOLORES CLAIBORNE (1995) – Based on a Stephen King novel, this film boasts a fabulous cast, including Kathy Bates as the eponymous 'heroine'. This film powerfully shows the long-term damage wreaked by abusive husbands and parents, and the heavy price women are prepared to pay for seeking to escape domestic hell. Jennifer Jason Leigh as the daughter is a fragile drunk who can't stand being close to her mother and who has completely blanked the sexual abuse she suffered. Dolores lives in isolation; a pariah wrongly accused of murdering her boss (the fabulously acerbic Judy Parfitt), she is content to live alone and reviled in the knowledge that her daughter is safe.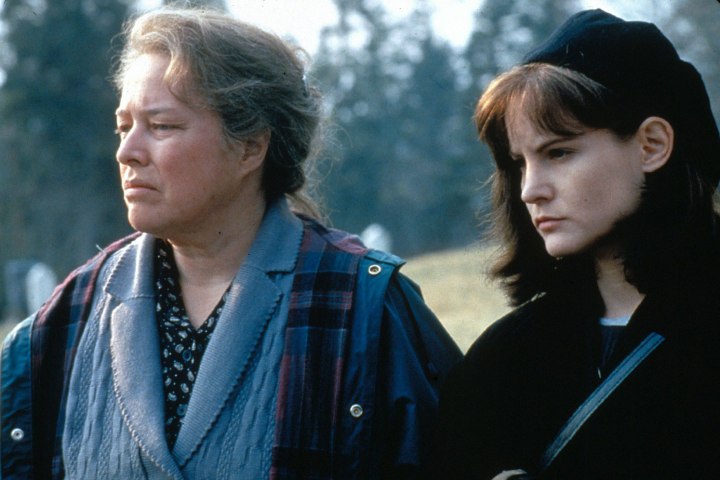 TYRANNOSAUR (2011) – Paddy Considine's harrowing account of domestic abuse has the marvellous Olivia Colman as the bruised and battered Hannah whose seemingly innocuous husband James (Eddie Marsan) will pay the ultimate price for his abuse. It's a film about men plagued by their violence, whether it's the drunken actions of Joseph (Peter Mullan), the territorial aggression of his neighbours or the beatings meted out by James in the name of love. But it's also a tale of redemption and love. Superbly written and acted, but hard to watch, Tyrannosaur is one of the best films about domestic abuse ever made.
Watch Tyrannosaur on CHILI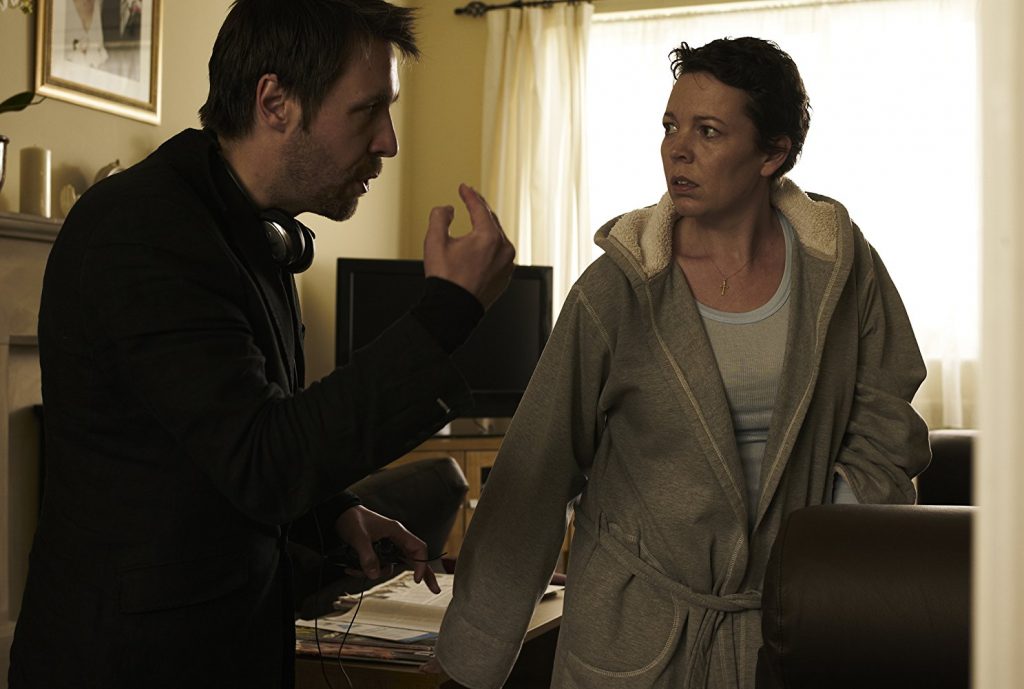 In the UK, freephone 0808 2000 247 or http://www.nationaldomesticviolencehelpline.org.uk
In the US, freephone 1-800-799-7233 or go to https://www.thehotline.org