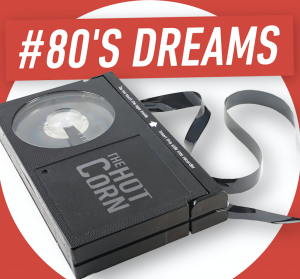 If there was ever a film to personify the eighties, St. Elmo's Fire stands tall up with that other era-defining gem Wall Street as a glowing example. Both The Outsiders and The Breakfast Club may have been stuffed to the gill with every Hollywood bright young thing of the time, but costume designer-turned-filmmaker Joel Schumacher's third feature remains, better or worse, the definitive brat pack movie. With many of the key members of that short-lived film clique on board – Rob Lowe, Demi Moore, Emilio Estevez, Ally Sheedy, Judd Nelson and Andrew McCarthy, St. Elmo's Fire struck a deep chord with audiences at the time.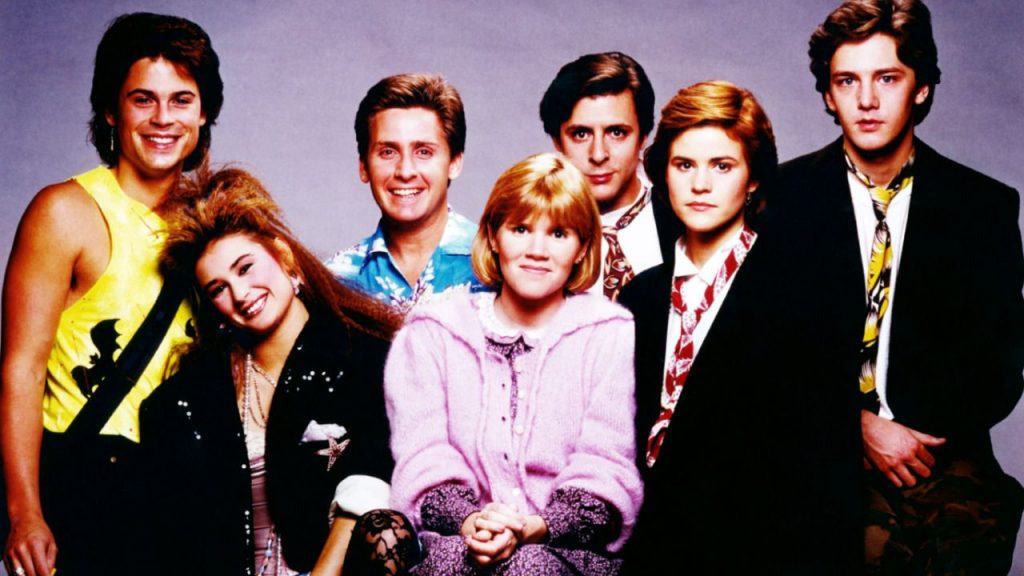 Like many of its cinematic counterparts of that decade, it also spun off a hugely popular theme tune in the form of English musician John Parr's anthemic St. Elmo's Fire (Man in Motion). That the song was actually crafted as a touching tribute for a Canadian wheelchair athlete is beside the point. It's grandiose, faintly ridiculously and unabashedly corny – much like the film itself. Containing many ingredients which were equally embraced and reviled in that era, St. Elmo's Fire was released in the height of Reaganomics and as the MTV age was in full swing. It also captured the capitalist ambitions and lofty career aspirations of the latter part of the baby boomer generation.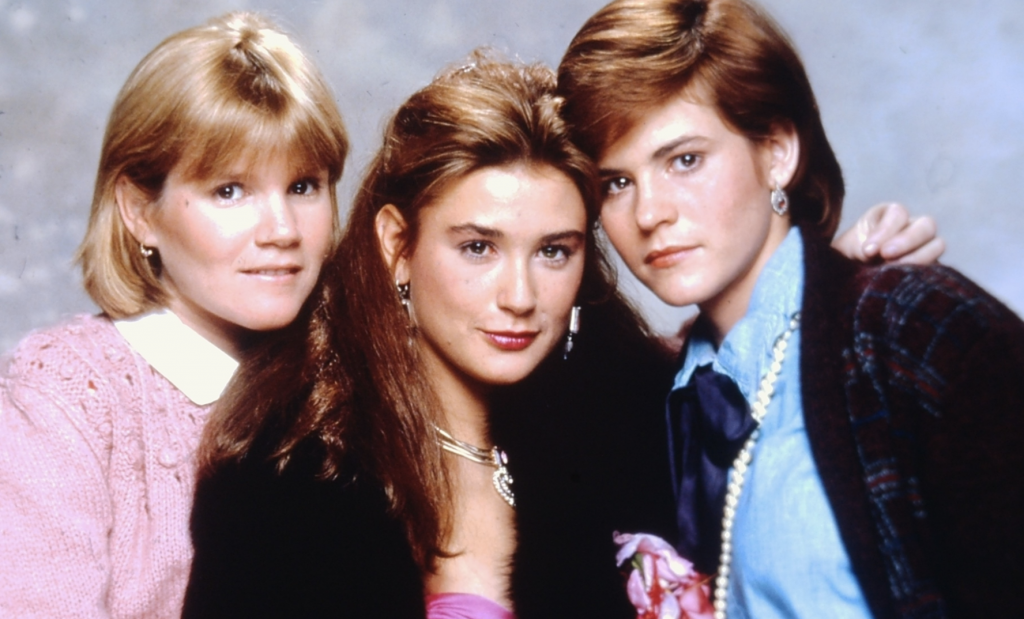 The materialistic and lavish lifestyle pursuits of that decade are perhaps best illustrated in Demi Moore's decadent cokehead Jules (a character which, allegedly, wasn't much of a stretch for the actress at the time). She's sleeping with her married boss, owns a flashy 4×4, and somehow manages to afford and maintain her fabulous bubblegum pink townhouse apartment (complete with a huge Billy Idol centrepiece mural).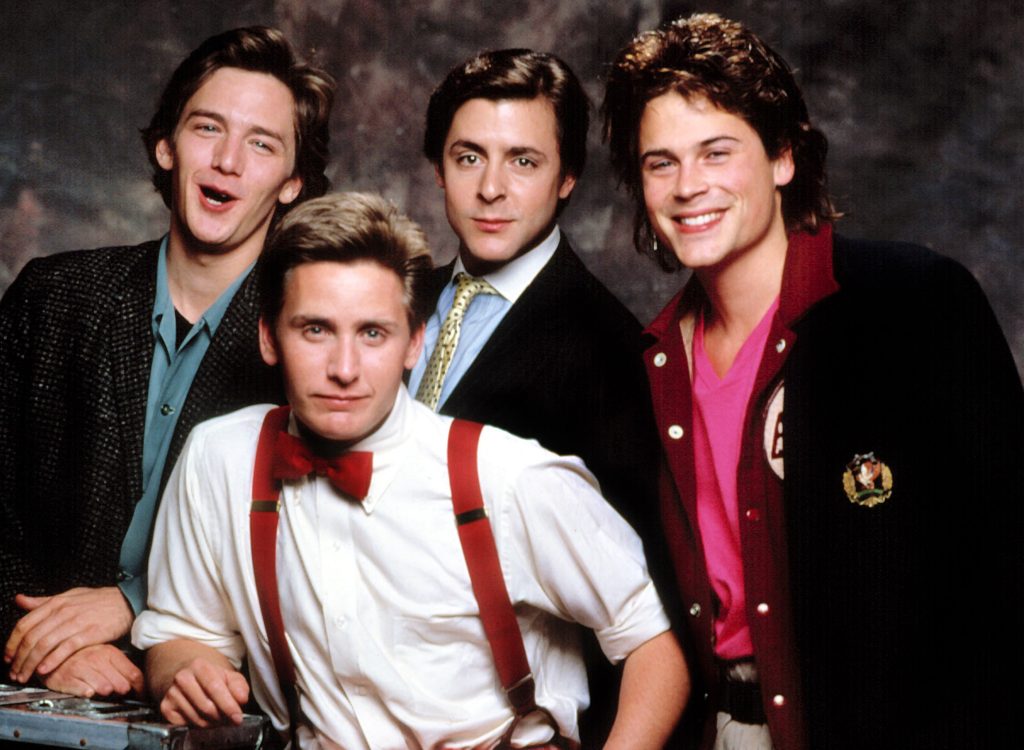 Unsurprisingly, critics at the time were less than enthused by Schumacher's efforts. Variety labelled the characters 'obnoxious' and Lowe went on to pick up the Razzie for Worst Supporting Actor (rather unfairly, it must be said) for his turn as the responsibility-dodging, skirt-chasing sax player Billy Hicks – a role that Robert Downey Jr. was allegedly considered for at one point. But St. Elmo's Fire is a film which was never going to haunt the critics' end-of-year top ten list.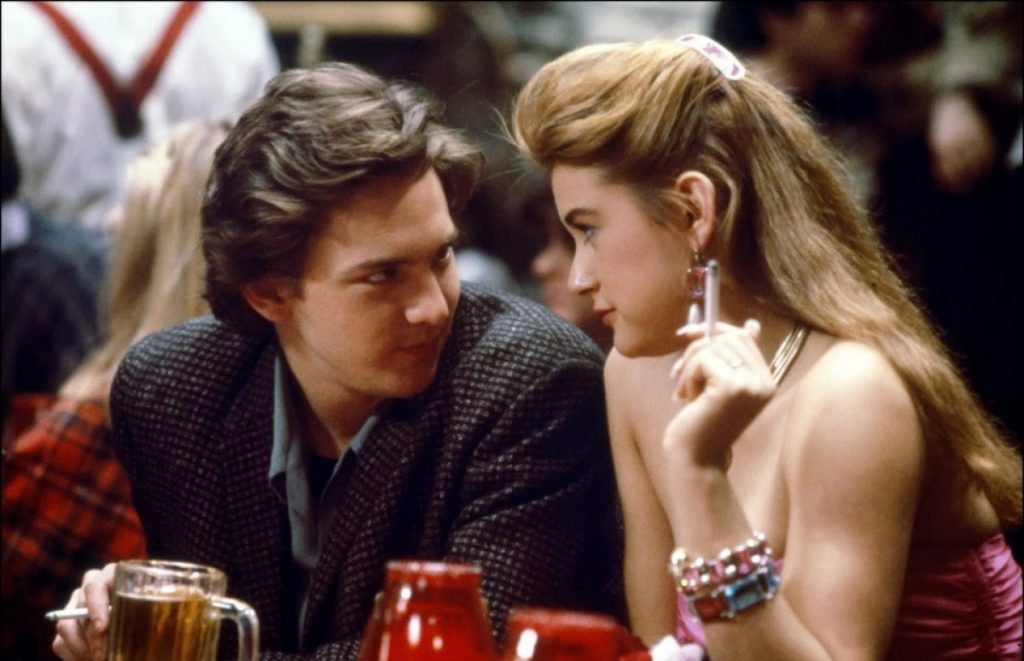 As soon as David Foster's syrupy, sax-heavy score can be heard during the opening the film, it's immediately clear this is a glossy and unmistakably Hollywood rites-of-passage tale, packed with pretty faces whose life predicaments and romantic entanglements could only happen in the movies. It's easy to get sweep up in the pomposity of it all. Midpoint through the film see's the group attend a Halloween bash at their favourite college hangout, St. Elmo's Bar (their version of Central Perk of Friends, if you will). Live on stage is Lowe's sax player in the headlining slot and the scene really is a wonderful realisation of 80s kitsch in all its garish glory. Like his character's neon yellow bat-decorated vest and stringy headband combo, St. Elmo's Fire itself is still incredibly hard to resist.
Have a listen here to the St. Elmos' Fire theme: