There's no doubt about it. The Coronavirus and the attendant lockdown has been bad for cinema in so many ways. Whether it's the delay to releases we were all looking forward to or just missing that communal buzz of a watching a filmed in the packed darkness, it's hard to spot a bright side. However, one good has come of it. With filming also grinding to a halt some filmmakers have decided to make necessity the mother of invention and are bringing forth a brood – where's this metaphor going? – of lockdown movies. First we had Rob Savage's wonderful Zoom seance horror movie Host, and showing at the Berlinale, we were treated to Natalie Morales' debut feature: Language Lessons.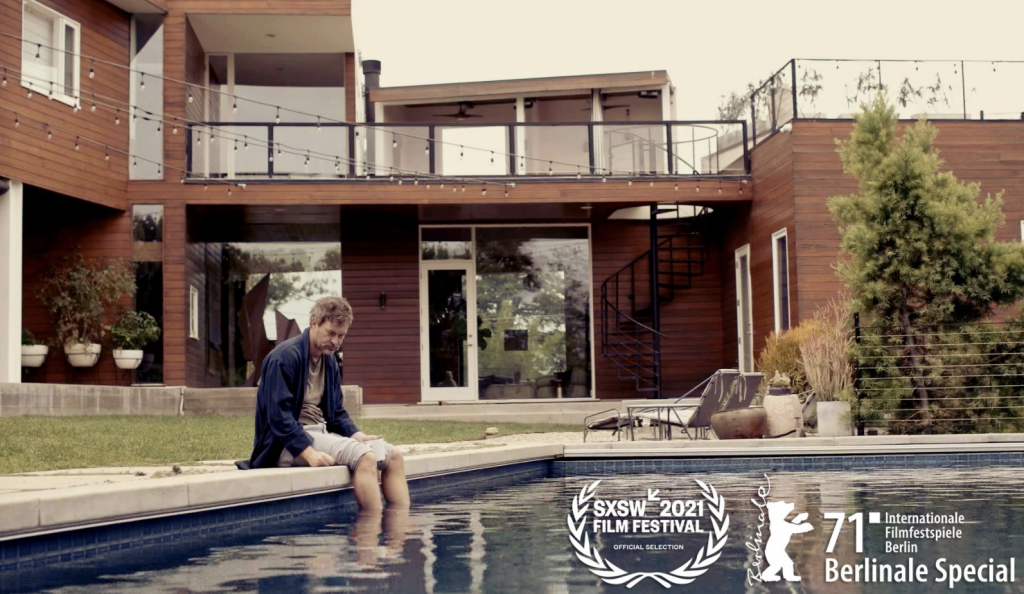 The story is simple enough. Adam (Mark Duplass) has been gifted a hundred hours of Spanish lessons by his husband Will. Cariño (Morales) is his teacher. She's in Costa Rica and he's in a beautiful huge house in the States. In fact, this wealth disparity comes up pretty quickly, as Adam is fairly uncomfortable with his wealth. But there is an instant rapport between the two as Adam already has enough Spanish to engage in a conversation and get by, having learned it when he was a child. In fact, he wants to use the lessons to brush up on his childhood Spanish which he has since lost. Cariño seems like a good fit as well, happy to provide him with homework tasks and making the learning fun.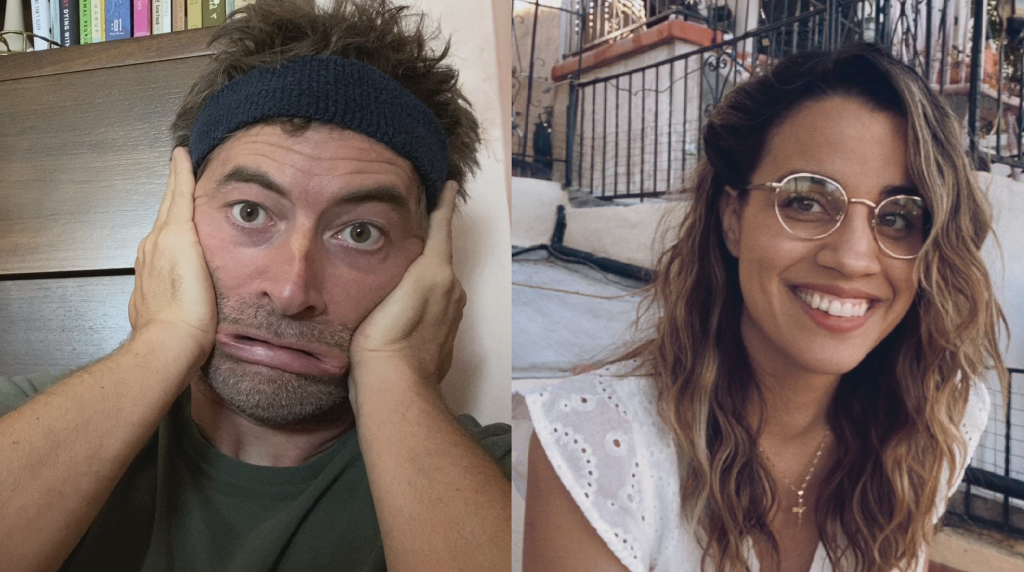 However, tragedy strikes and Cariño finds herself in a totally different role, trying to help Adam over a sudden and unexpected loss. As their relationship develops it also becomes clear that Adam's tutor has issues of her own that need resolving. Through the medium of video messages and online, the film traces their back and forth relationship as they struggle with their own problems and try falteringly to provide comfort and help for each other. The found footage film is a staple of the horror genre, but this is a relationship drama of quite extraordinary depth. Why this is so is a bit of a mystery, as there is a strong tradition of epistletory novels which shows the potential for telling such stories in an analogous way. With very little available cinematically, the two performances – and especially their faces – carry the weight of the film, and Duplass and Morales both excel.
They manage a natural immediacy while at the same time avoiding the ticks and stumbles of improvisation. In fact plot is tightly woven throughout the film and provides more than one sudden surprise. As has already happened with Host, it is likely that we might soon have a glut lockdown-made imitators and the chances are the quality is going to be patchy to say the least. But Language Lessons is more than a technical exercise, it is a brilliant film in its own right, a portrait of a friendship growing in the most difficult of circumstances.
Here's the teaser of the movie: