During the fevered hype around the first series of Netflix champ Stranger Things when it debuted, many were quick to proclaim the show a heady mix of heyday Steven Spielberg and horror wordsmith Stephen King. This was certainly an easy comparison to make as it was clear from the outset – and further supported by the large volume of "spot the reference" online video content – that the show's creators, The Duffer Brothers, had deliberately conspired to slot a whole host of 80s homages into their creation.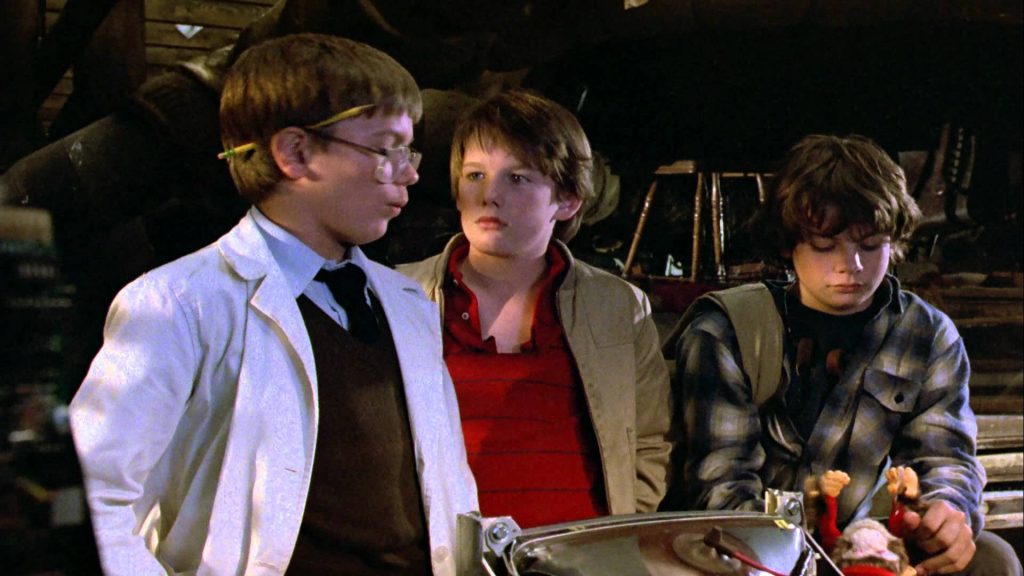 While fans were quick to pick up on those nods to the likes of The Goonies, Firestarter and Stand by Me, another much-loved, though slightly less high-profile film from that decade, was unquestionably an influence on the makers. Weirdly, the film in question had been mysteriously omitted from fan's lists. Despite seriously underperforming during it's big screen release (it made back less than half of its $20+m budget), like a large number of genre features from that decade, Joe Dante's cheery and big-hearted 1985 sci-fi kids romp Explorers has grown in stature throughout the years since it's box office blip.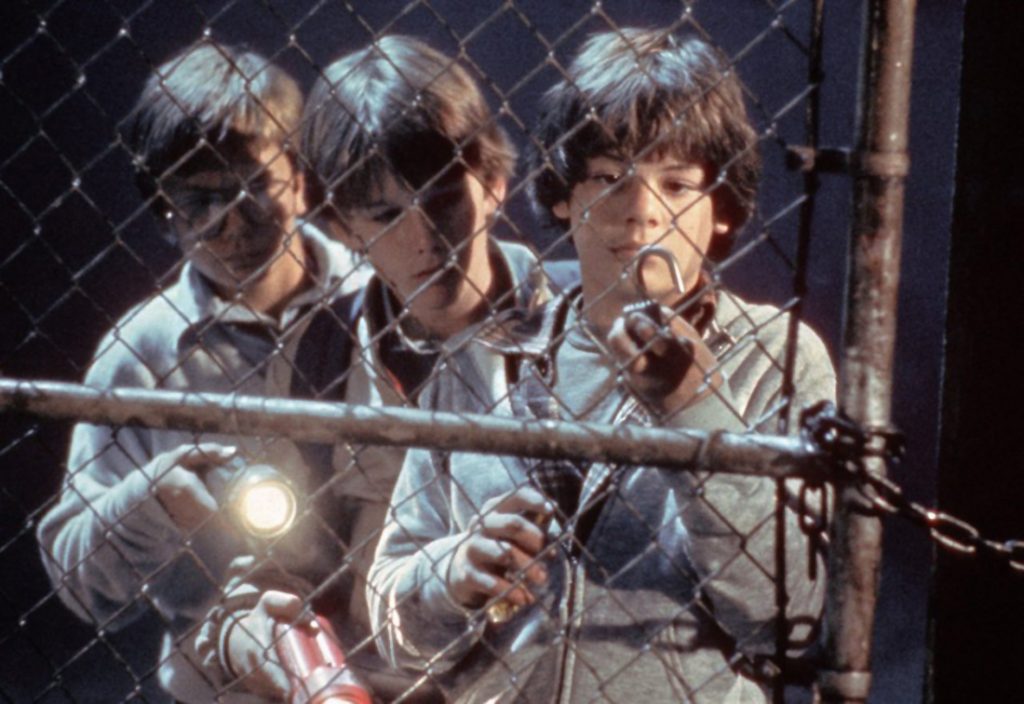 While not quite in the Back to the Future upper tier of 80s Hollywood fantasy fare, it has a loyal, loving fanbase. The story of a trio of geeky friends who manage to build a homemade space craft (itself a real triumph of quirky production design) and venture out amongst the stars to meet the source of an extra-terrestrial signal, it's very much akin to the world established in Stranger Things. Aside from the obvious period settings, Explorers channels that similar whimsical wish-fulfilment (albeit in a PG world) of out-of-the-ordinary events impacting on the lives of young nerdy teens in sleepy suburbia.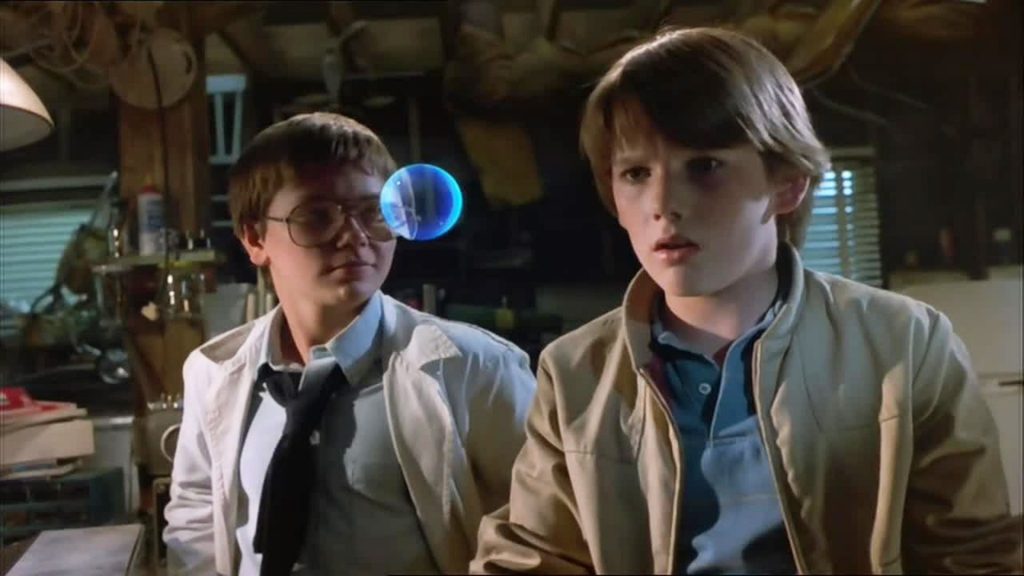 The difference being instead of having an inter-dimensional world to traverse, outer space is the destination. That tight chemistry shared between Dustin, Mike and the rest of the gang is very much at the crux of Explorers, too. Here, an extremely youthful Ethan Hawke, alongside the late, great River Phoenix and child actor gone AWOL Jason Presson have to use all their resources to make the impossible, possible.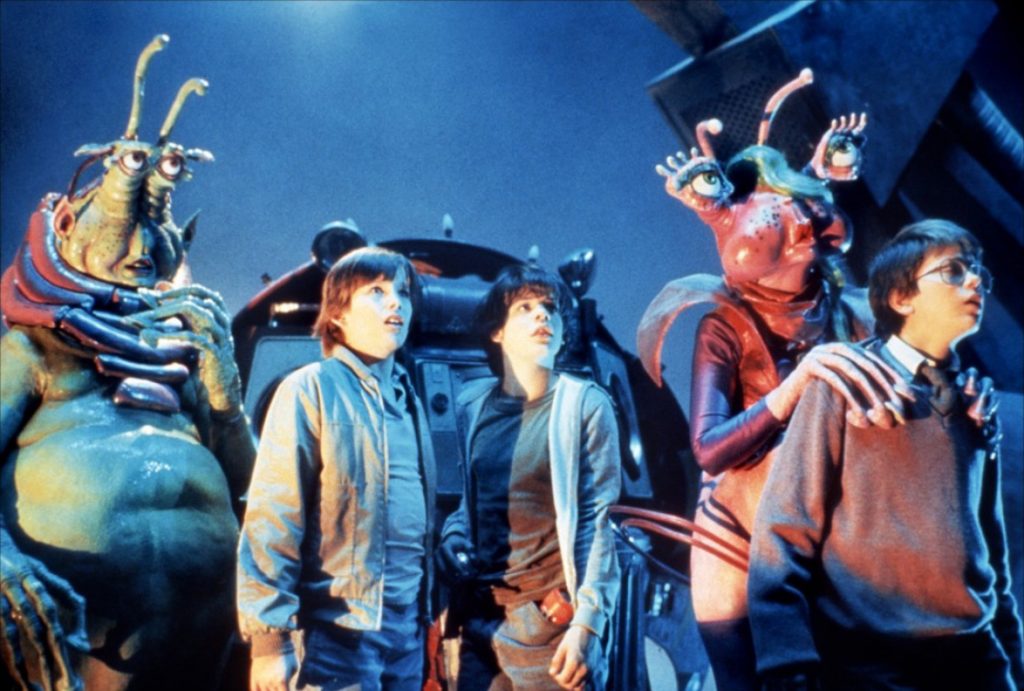 Like the Stranger Things tribe, their combined efforts are paramount in achieving their seemingly unattainable goals, be it making first contact with an alien species, or saving a friend from the Upside Down. At first glance, Explorers may not have presented much of a surface comparison to the weird and wonderful events unfolding in Hawkins, Indiana, but thematically, both worlds share a tight kinship.
You can watch a clip from Explorers right here: