Once upon a time, in a galaxy far, far away … there was just one Star Wars film. Then there was a trilogy. Now they are as common as chewing gum and as regular as Christmas. And Solo: A Star Wars Story – the latest (extra) instalment of the popular space opera – has plum mission: to tell the origin story of the coolest cowboy in the galaxy, Han Solo, here, played with grinning nervousness by relative unknown Alden Ehrenreich.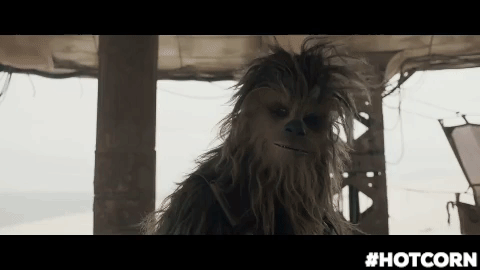 We first find Han carjacking a speeder on what appears to be the orphan refinery planet of Corellia. Here, he dreams of escape with his friend Qi'ra (Game of Thrones star, Emilia Clarke), but, following one of the less riveting chases in film history, only manages to get offworld alone, leaving her behind. Following a brief stint in the Imperial Army fighting on World War One mud planet, Han falls in with a crew of thieves led by Becket (Woody Harrelson) and his wife Val (Thandie Newton). He picks up a wookie along the way – fan favourite Chewbacca (Joonas Suotamo who replaced Peter Mayhew on The Last Jedi) and finds himself involved in a dangerous heist of 'hyper fuel' which, in various forms, serves as the running MacGuffin for much of the film as the gang gets embroiled with crime boss Dryden Vos (Paul Bettany) for further adventures and a reunion with Qi'ra.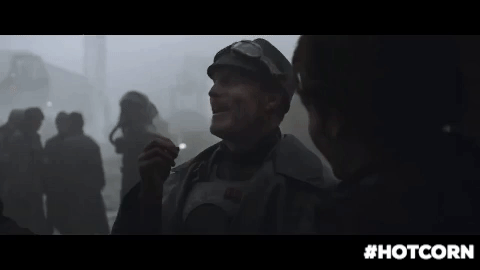 There are adventures, chases, zap guns, a funny droid – voiced by the excellent Phoebe Waller-Bridge – and of course gambler and bromancer: Lando Calrissian, played with devilish charm and wit by man-of-the-moment Donald Glover. It's tempting to credit his dialogue and some of the kookier moments of inspiration to the Lego Movie directors Christopher Miller and Phil Lord, who were dramatically fired late in the production.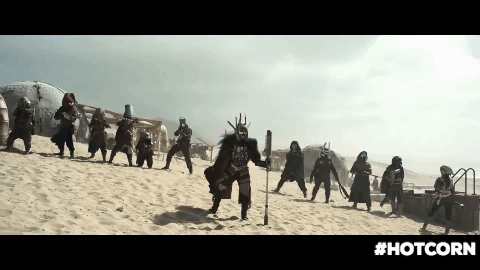 But Solo: A Star Wars Story is a Ron Howard film, a workmanlike director who makes a workmanlike picture. Solo is the closest Star Wars has got to a Marvel entry, perfectly serviceable and relatively disposable. One action set piece leads to another – a train scene set against the Dolomites looks suspiciously similar to Captain America: Winter Soldier – stitched together with some screwball-inspired comedy dialogue. There are no lightsabers, Jedi knights and Death Stars, but the film still feels over-packed with call backs, in-jokes and some pretty cringeworthy fan service. Guess how Han got the name Solo. I guarantee your version will be better than what screenwriters Jonathan and Lawrence Kasdan came up with.
Ehrenreich manages a likeable Han, but the film is so crammed he often finds himself in the backseat, with the supporting cast taking large bites out of his scenes. Another disappointment is Bradford Young's cinematography which is mushy and indistinct. There's not a striking, memorable shot in the whole film. It does improve as everyone gets the hang of it and the action hots up but the whole endeavour reminds me of that moment when Han would say 'punch it' and the Millennium Falcon would make a grinding noise and refuse to jump to Hyperspace.