Robert Zemeckis might have solidified his directorial status at the Amblin dream factory with 1985's Back to the Future, but it was his rollicking adventure from a year earlier which really established his knack for inventive storytelling, expert pacing and an intoxicating grasp of big screen wish fulfilment. The huge success of Romancing the Stone wasn't a certainty from the outset. Although branding an Oscar for his producing duties on One Flew Over the Cuckoo's Nest a decade earlier, lead Michael Douglas was yet to establish himself as a seasoned A-lister, while co-star and love interest Kathleen Turner had only two previous features under her belt.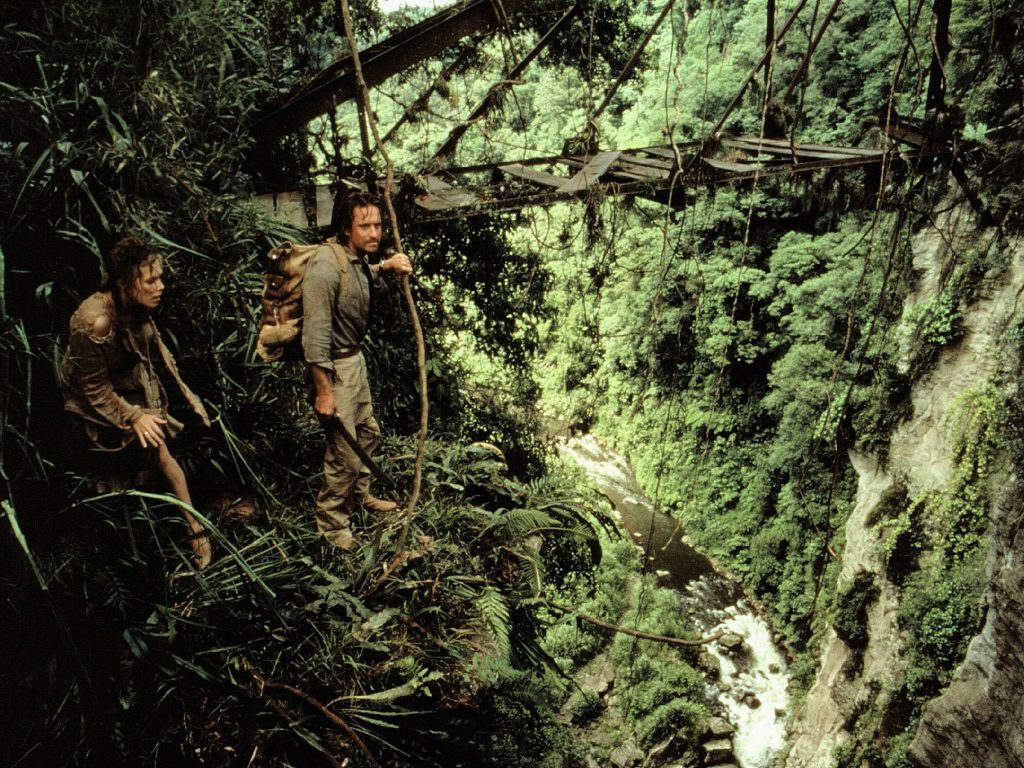 From the vantage point of cinemagoers of that era, the film may have ostensibly looked like a cash-in on the Indiana Jones world of daring treasure seekers and the romantic exploits of a mismatched duo. As it turned out, that couldn't be further from the truth, thanks largely to the director's light and skilful approach to the material, and the winning chemistry on display from his two stars, who would not only go on to reprise their roles in a (largely) inferior sequel three years later, but also play opposite each other in the 1989 black comedy, The War of the Roses.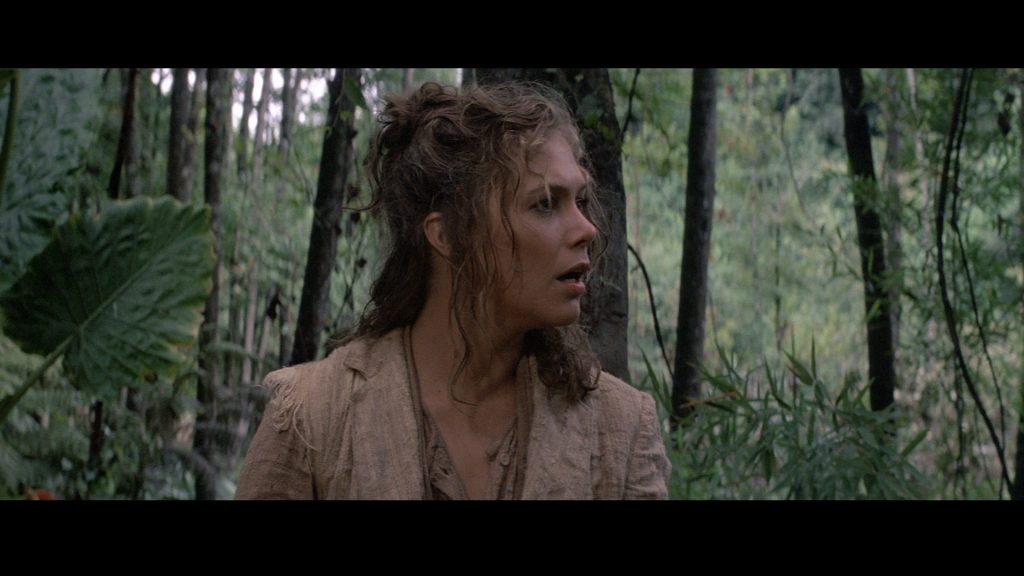 Turner is the film's anchor as romance novelist Joan Wilder, who shares the same kind of idealised view of love as that of her characters, allowing for Zemeckis to do a lovely fantasy western homage in the film's opening sequence. She finds love in the unlikeliest of places (namely, the deepest darkest terrain of Colombia) when she venture badly off course during an attempt to rescue her kidnapped sister. Inadvertently falling into the arms of Douglas' rugged smuggler/wannabe adventurer Jack T. Colton, Wilder's fictional worlds and real-life become indistinguishably entwined. Given her predicament, Wilder is never presented as a damsel in distress.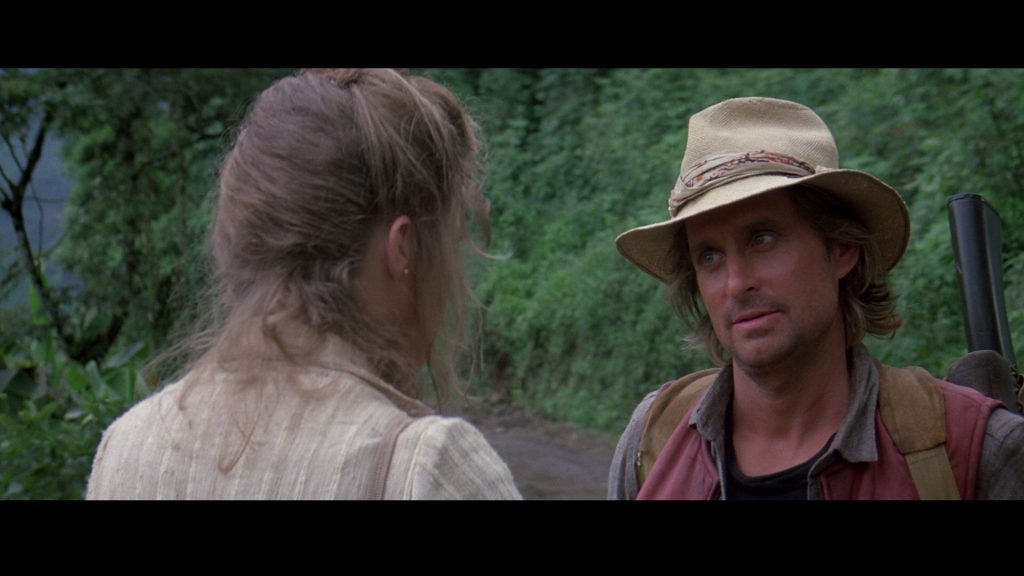 Accustomed to life in the big city girl, she may be grossly unprepared for her exploits (the only footwear she packs are high-heels) yet as the film progresses, she forms much more of an equal partnership with Colton rather than a co-dependency. It's this balance of the sexes and the sterling work in front, and behind, the camera which has ensured that there's a timeless quality about Romancing the Stone. Throw in dependable comic relief from the great Danny DeVito, and what remains is a film as entertaining and watchable 30-plus years after it's initial release. While perhaps not quite on a par with the time-travelling exploits of Marty McFly (and let's face it, what is?) it's still rare to see two successive movies from the same filmmaker that deliver such an effortlessly fun and polished thrill ride for a popcorn audience.
Watch here the lovely western homage in the film's opening sequence: