Welcome, sociable people, to the fifth instalment of the Hot Corn Social Club, our bi-weekly meeting place for discussing our favourite films from a particular actor, director, genre or theme. So far, we've covered Hitchcock, the Coen brothers, Stan Lee and John Carpenter and we now turn our sights on that most contentious and challenging of genres: the Christmas movie.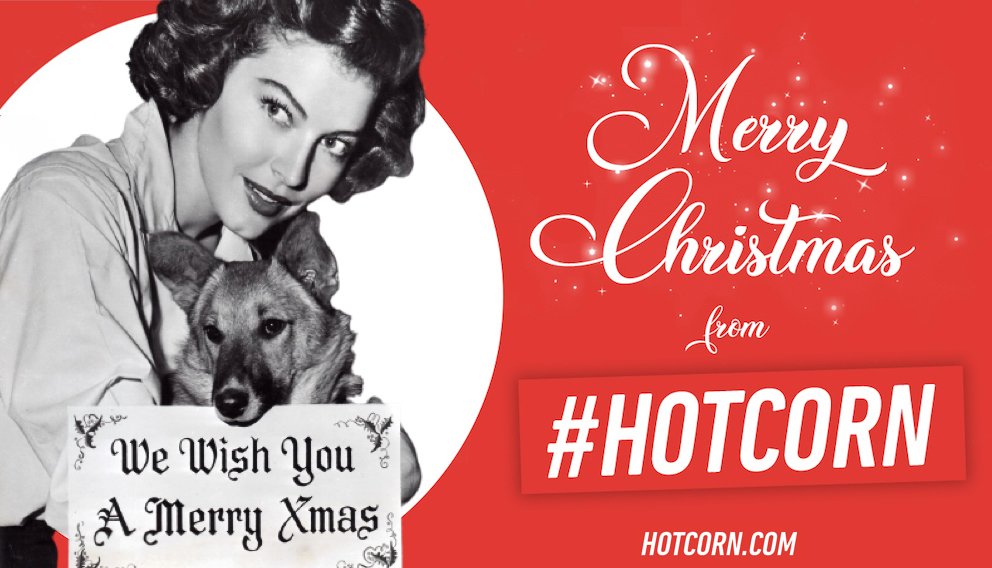 John Bleasdale – WHERE EAGLES DARE
I don't believe in Jesus and so I don't have to celebrate his birthday. If I did, my favourite Christmas movie would definitely be Full Metal Jacket, but I don't, so it's Where Eagles Dare. It has snow and I watched it at Christmas when I was kid and that – according to the Oxford English Shut-Up-ary – is the definition of "Christmas movie". Richard Burton and Clint Eastwood parachute into Nazi-occupied Santa Land to save an American general in a schloss where only eagles dare. Burton's German is so good it sounds like Welsh-inflected English and Clint Eastwood has some serious machine-gunning skills. After some devilishly clever twisting and turning in various Chirstmassy settings – old beer hall, snow-covered castle, on top of a cable car – Burton and co. blow up everything, including the Alps. "But Die Hard?" you whimper, to which I reply: "Broadsword to Danny Boy: Broadsword to Danny Boy."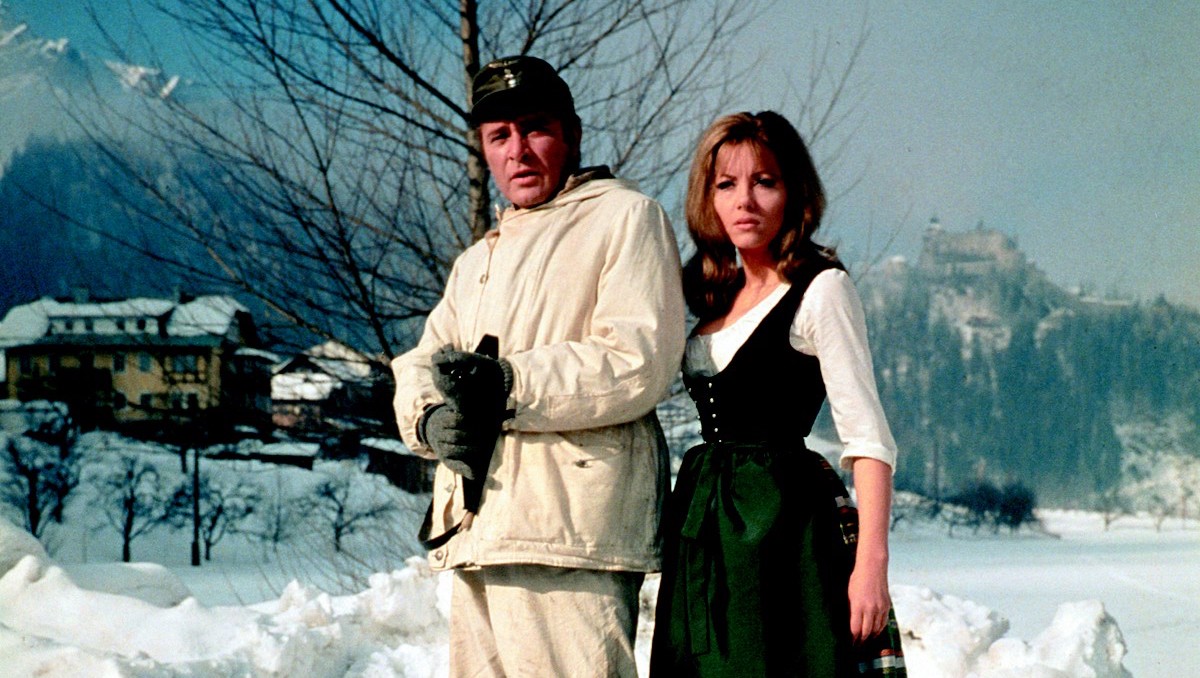 Adam Lowes – CHRISTMAS VACATION
Being a huge fan of Clark Griswold's two previous disaster-filled holiday yarns as a child, the third in the Vacation series was always going to hit that sweet spot for me. National Lampoon's Christmas Vacation – bizarrely, initially retitled Winter Holiday in the UK – is certainly a more family-friendly offerings than its predecessors, but that's precisely why it works so well for the festive season. This is also arguably Chevy Chase's last great big-screen role as the hapless patriarch, who once again becomes gloriously unstuck whilst trying to ensure his long-suffering family have the best holiday break possible. Almost thirty years later, it remains the same daft whimsical delight it always has been. The only negative side is that it appears to have spawned a whole series of face-achingly terrible and utterly unforgettable 'stressed festive families' offerings, such as Christmas with the Kranks, Surviving Christmas, Deck the Halls, Four Christmases. The list goes on and on. PS: In the unlikeliest of collaborations, Christmas Vacation's score is via David Lynch's long-time composer, Angelo Badalamenti.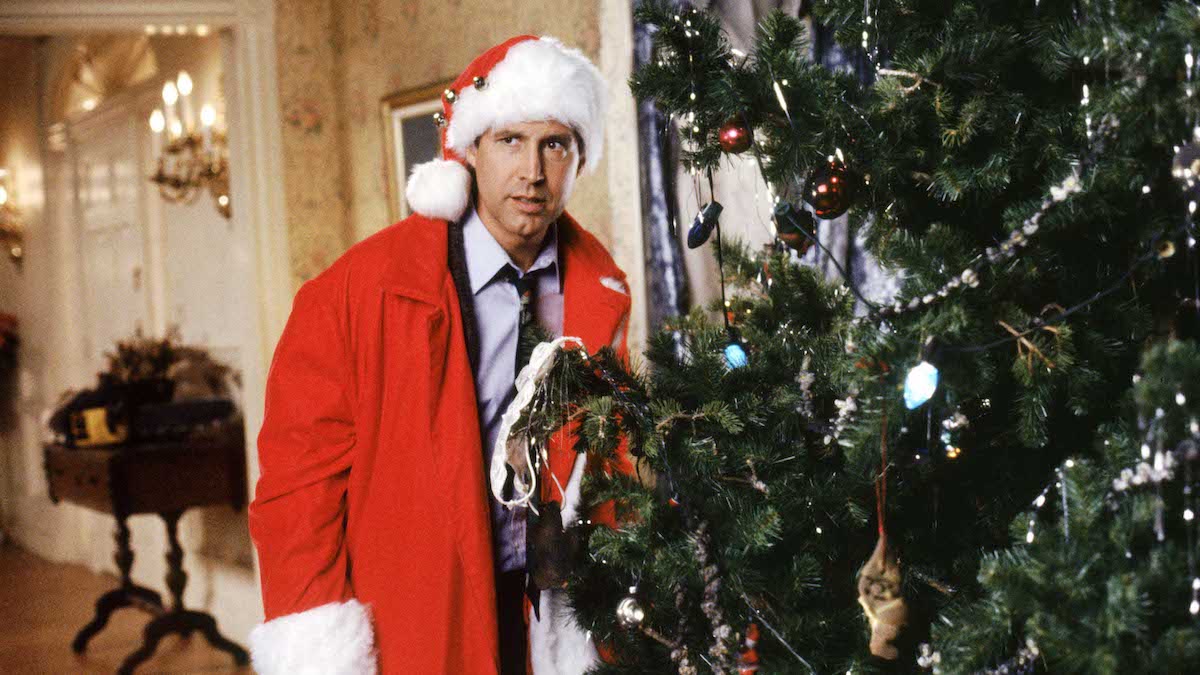 Mark Grassick – RARE EXPORTS: A CHRISTMAS TALE
Christmas conjures up so many heart-warming images: easily manipulated people sobbing over John Lewis ads, emergency rooms filled with dads who fell off the roof putting up the giant illuminous Santa, boxes of Celebrations with only the Fudges left, geriatric nudity… wait, what? While the rest of the world goes into schmaltz overload for the festive season, Scandinavians instead dig out the darkest interpretations of holiday 'spirit' possible. Not to be outdone by the central Europeans and their sinister Krampus, this Finnish, Swedish and Norwegian coproduction recasts Santa as a gigantic evil ogre (complete with a horde of elderly naked 'elves') who is disturbed from an icy slumber by some foolish Brits. It's about as brilliantly bonkers as Christmas films get and the most gleefully malevolent one since Gremlins. I've tried incredibly hard to make this a cornerstone of Christmas in my house, but that's gone over about as well as my attempt to make John Prine's 'Christmas in Prison' our official yuletide anthem.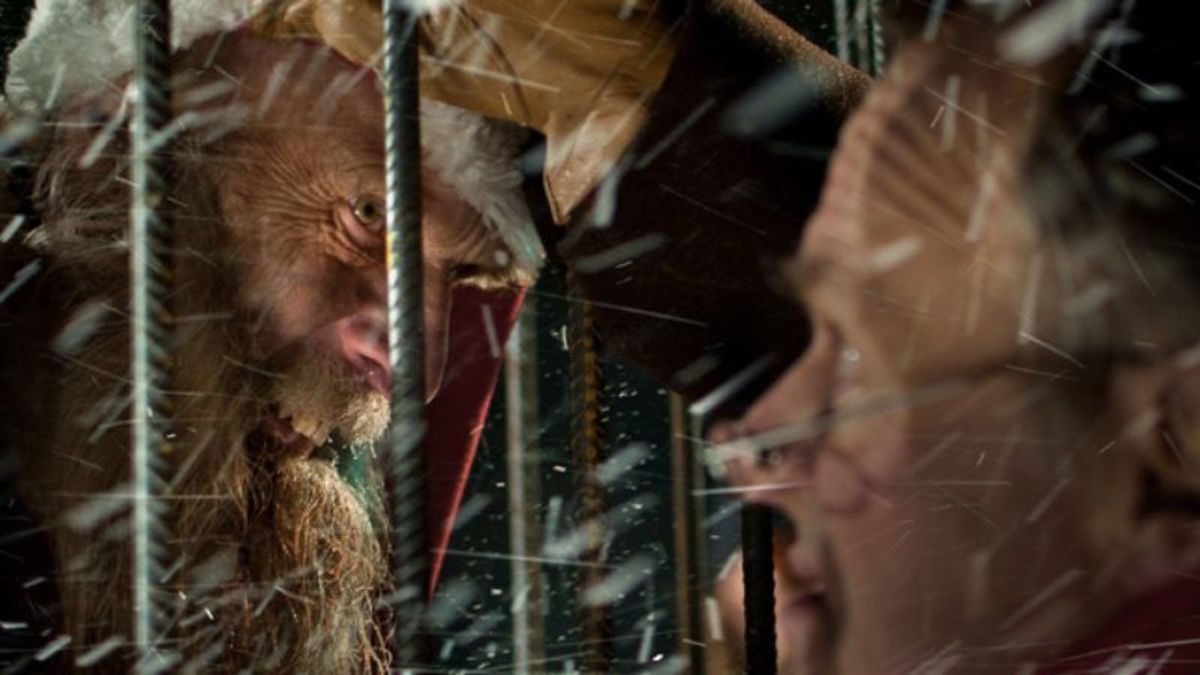 Jo-Ann Titmarsh – THE RAILWAY CHILDREN
For me, Christmas films don't necessarily contain anything Christmassy: growing up, we watched musicals, whatever James Bond was on and, of course, a ghost story on Christmas Eve. (Weirdly, Escape from Colditz always seemed to be on at Easter and we watched it religiously.) With my own kids, Disney favourites get dusted off, as does Groundhog Day. But a Christmas classic is The Railway Children: the story begins at Christmas, with the idyllic family opening presents and larking about before everything goes pear-shaped. There's comedy, adventure, red flannel underwear, a wonderful Russian and steam trains puffing through gorgeous countryside. My sister always cries when it comes to Bobby's birthday, but the scene when the missing dad returns – "Daddy, my daddy!" – is the one that gets me every time. You can grumble about the mistreatment of the film's obsequious working class, but Scrooge you. The Railway Children is still one of my favourite Christmas movies.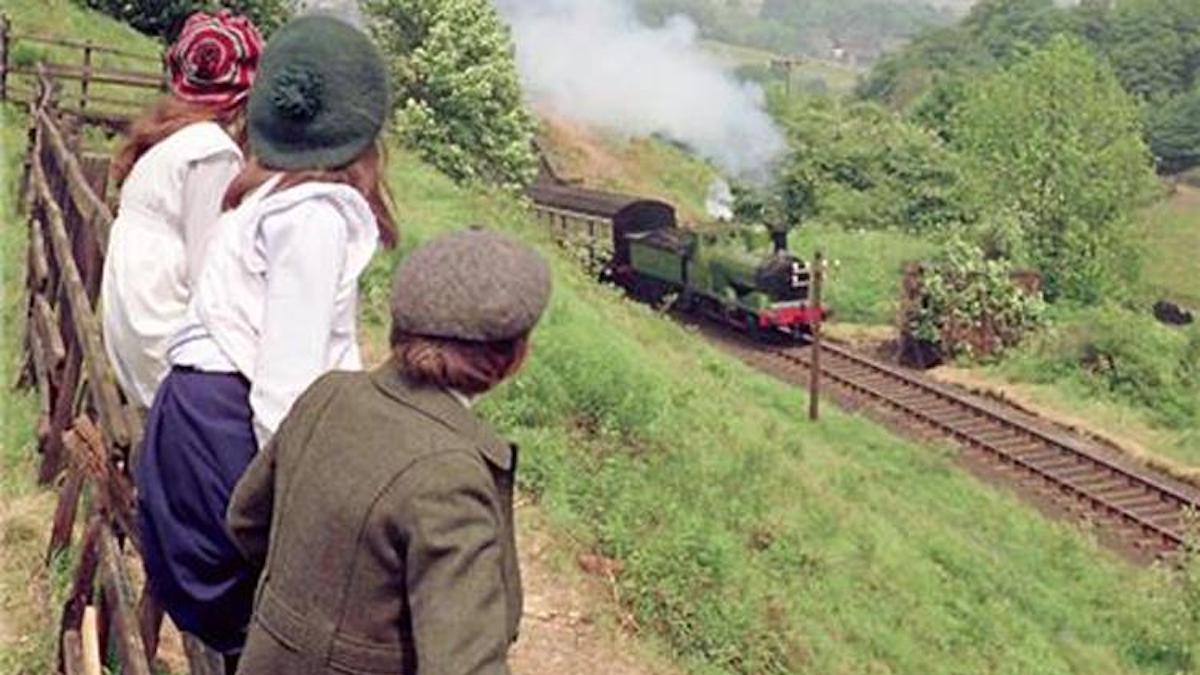 Stefan Pape – IT'S A WONDERFUL LIFE
Crying when watching a movie is fine, as long as the tears run quietly down your cheek. But during It's a Wonderful Life (AKA the best Christmas movie of all time), it's hard not to cry with noise. Masochistic it may seem, but this is how I like to spend every Christmas Eve. The film exudes Christmas spirit: the notion of family, appreciating what you have in life, especially the things we take for granted, like family and friends. It's so easy to get bogged down by the mundanity and pressure of life, bills and work, and that's what James Stewart's George Bailey is going through in this Frank Capra classic. He's on the verge of suicide, until an angel is sent down from heaven to remind him of what's truly important, in turn reminding us as well. It's a moving and emotive piece, profound and poignant, and brings out a stunning lead performance from one of the silver screen's finest ever actors. Tis the season to be jolly, and to sob loudly.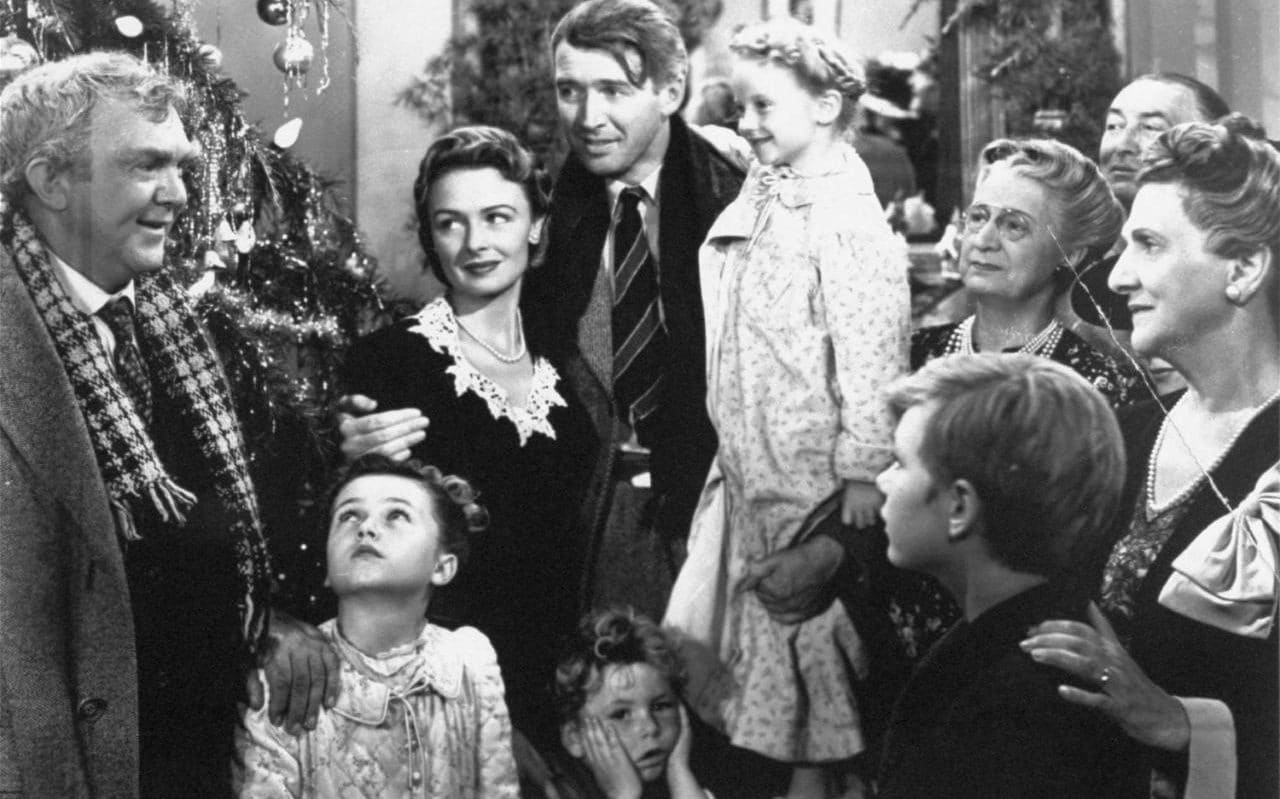 Greg Wetherall – GREMLINS
When I think about it, I guess I've always been a little bit of a curmudgeon when it comes to Christmas spirit; forever on the backfoot when it comes to joining in with the 'fun' of the festive season. Gluttony binds us for a wee while, and I kinda loathe its implications, I suppose. And yet, I ultimately succumb to it too, which only compounds a sense of unease and guilt. I think maybe this outlook informs why I plump for Gremlins as a Christmas favourite. It's anarchic and dark. It has a devil-may-care MO that proudly pops two fingers up to the season. It has comedy and horror. And those pesky Gremlins are deliriously wanton in their insatiable appetite for food, drink, murder and mayhem. Plus, Joe Dante's wacky work remains an outlier despite the fact that so much of it has passed over into popular culture. Gremlins stands tall in all of its bold imperfections as a zany B movie that dares to jump wholeheartedly into the absurd. It just feels as though it was made to speak to those who share a small resistance to the cosy arm-around-the-shoulder of the chestnut brigade. I, for one, wouldn't have it any other way.