Amongst the many plaudits Ridley Scott 1991's feminist road movie Thelma & Louise received was the breakout appearance of a 28 year-old actor Brad Pitt. Playing an attractive young drifter who briefly falls in with the film's duo, the actor's stock rose overnight and he was immediately courted by one Robert Redford to play the co-lead in his period coming of age drama A River Runs Through It. The rest is history, yet Pitt had actually managed to slot in his first leading man role just before Scott's film thrust him onto the path of super-stardom, albeit in a film worlds away from that big-scale Hollywood production.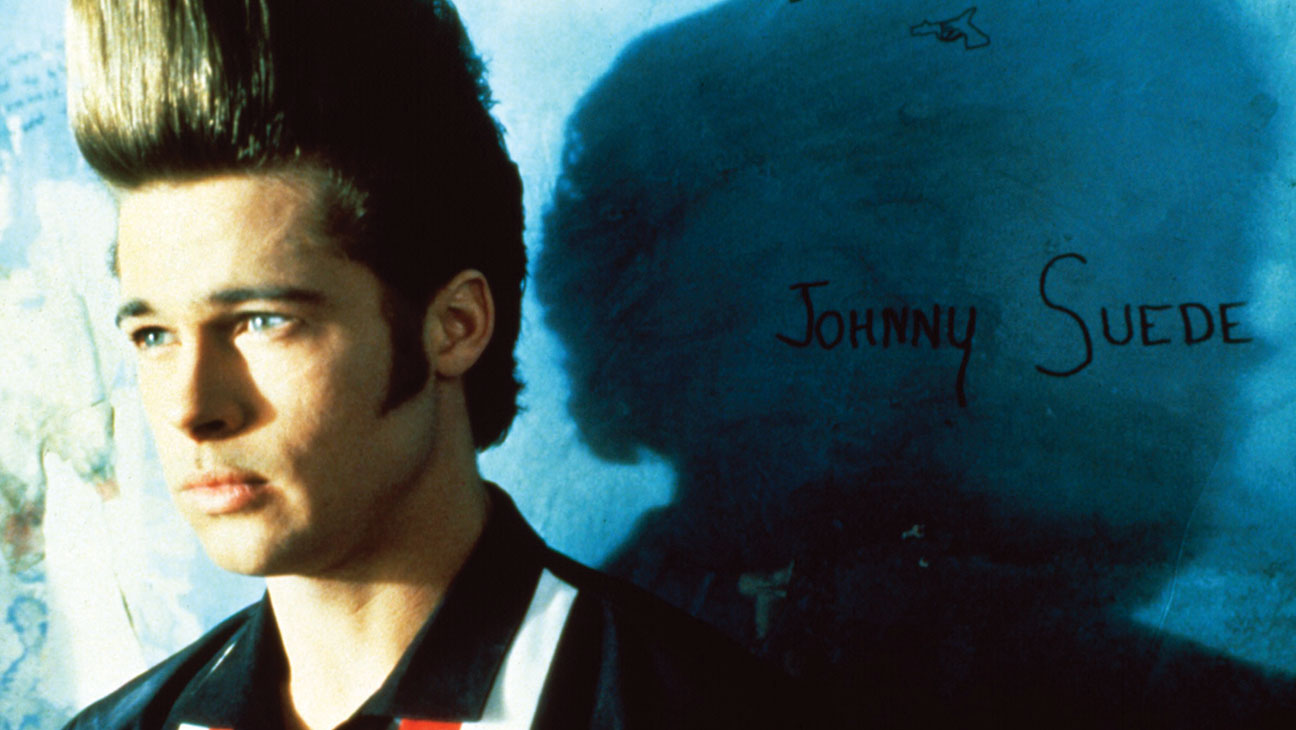 Johnny Suede first appeared when the US indie film scene was on the verge of exploding. The film's oddball protagonist must have scared off a number of young Hollywood wannabes. Billed by UK's Q Magazine (RIP) at the time of release as 'a winning cross between Rebel Without a Cause and Eraserhead', the character of Suede – a proto-hipster, sporting arguably the largest and most perfectly coiffed quiff in all of cinema – wanders around a similarly dilapidated and industrial American landscape to that of John Nance's Henry.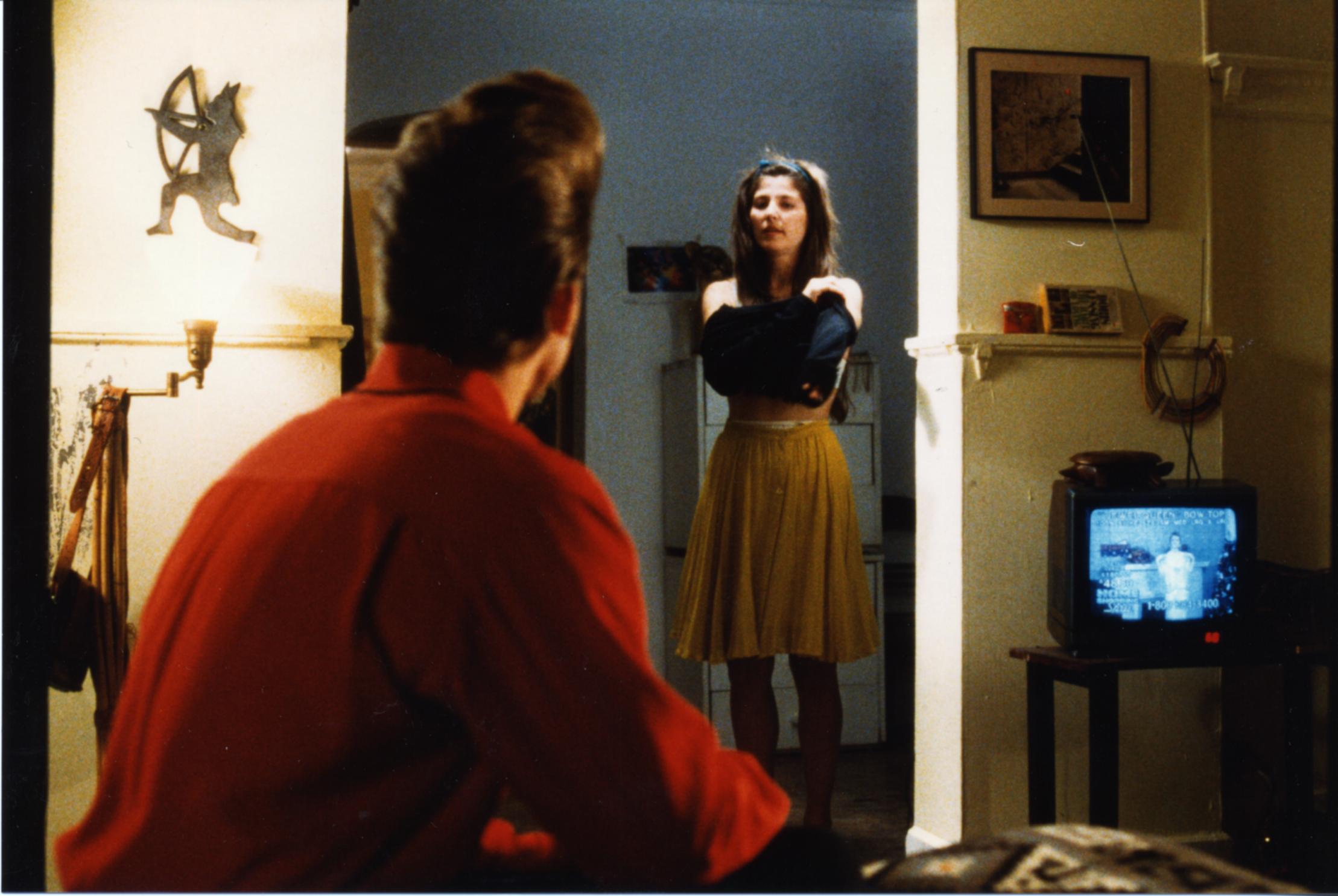 But Suede is more a rebel without a clue. A budding, mostly terrible musician, he's heavily into the music of Ricky Nelson and keen on cultivating the rockabilly look and lifestyle. Johnny Suede is an aimless dreamer, even following what looks to be an act of divine intervention, when a pristine pair of black suede shoes literally falls out of the sky one evening and into his possession. The film proceeds to amble along – mostly powered by a wonderful garage-rock stylings of legendary guitarist Link 'Rumble' Wray – without anything much in the way of plot, yet director Tom DiCillo manages to make it entirely watchable and even weirdly endearing. The cinematographer on a couple of Jim Jarmusch's early features, DiCillo's certainly shares many of the same sensibilities and approach to character and mood of that of his former collaborator.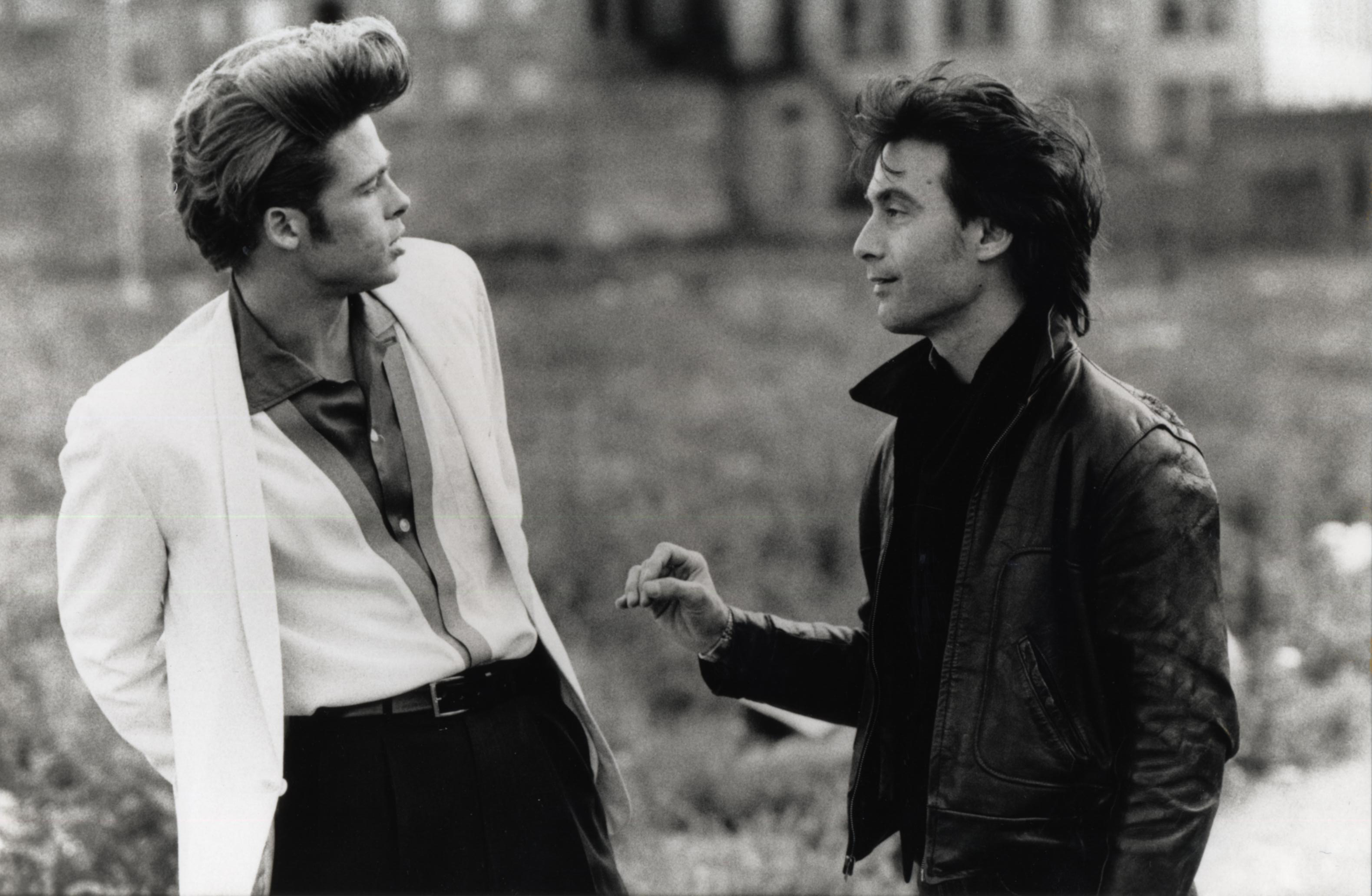 We're witness to Suede's romantic entanglements and his vague stabs at getting his music out there, largely through his run-ins with bizarre albino-like musician Freak Storm, played by Aussie musician Nick Cave sporting a towering shock of white hair that can only be a visual nod to Jarmusch. But DiCillo doesn't shy away from the fact that his protagonist is also a self-centred narcissist, severely lacking in self-awareness. Even back then the camera adored Pitt, yet the actor isn't afraid to let the character's foibles sit there for all to see. It can't have been an easy role to play and it's been said director and star clashed throughout filming. It was even rumoured that the character of Chad Palomino – an aspiring A-lister slumming it in the indie world in DiCillo's glorious follow-up Living in Oblivion – was based on Pitt, although that has since been refuted by the director.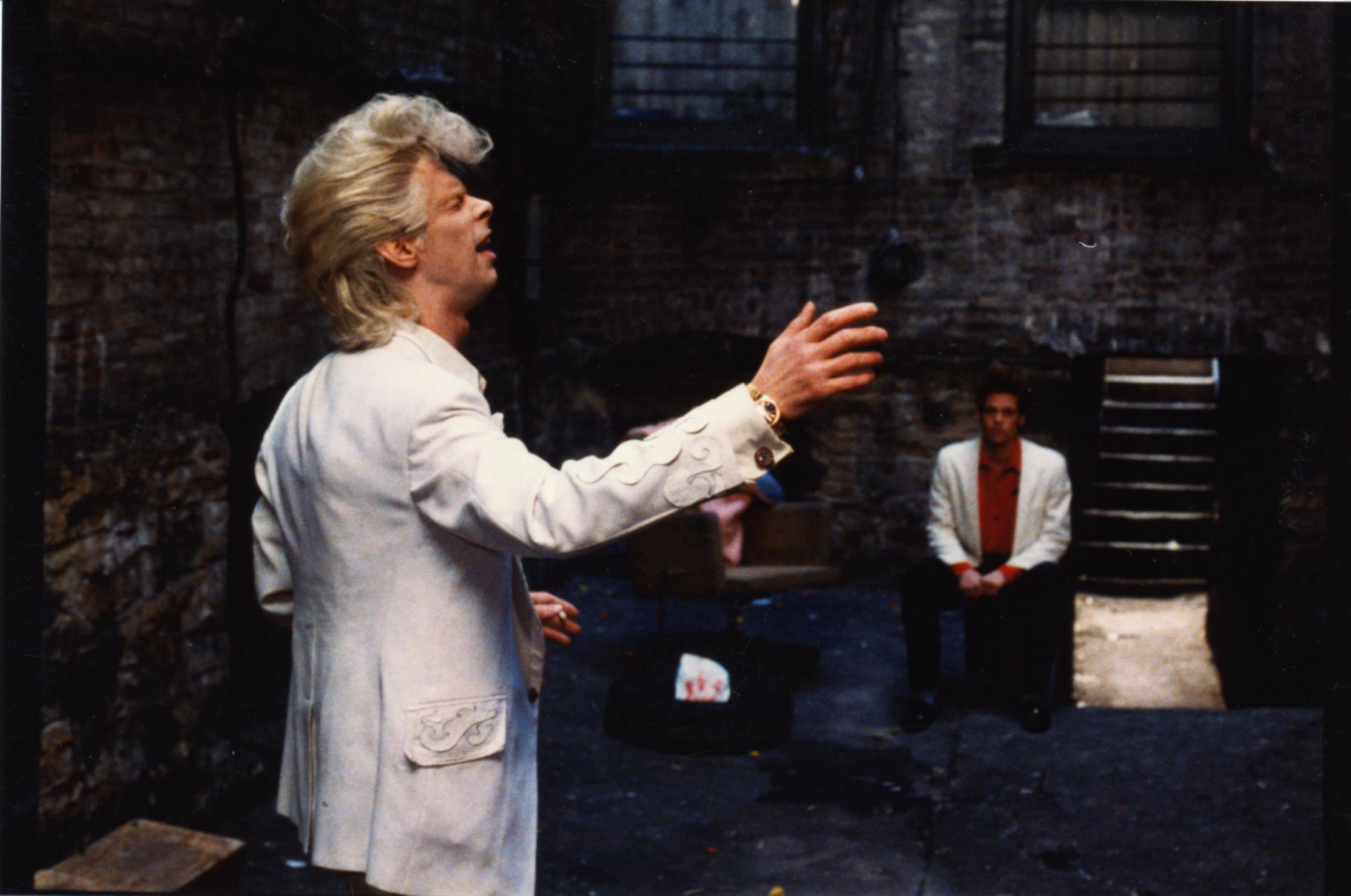 Regardless of what is true or false, Pitt's efforts here is every bit as good as his turn in Thelma & Louise, and it's the kind of committed, transformative performance reminiscent of when the actor markedly turned a corner in his work later into the noughties. While Johnny Suede remains a largely overlooked film in both the actor and director's resume – pretty much zero has been heard from DiCillo since his 2009 Doors documentary, When You're Strange – it deserves to be recognised as a minor cult classic, and a very early precursor to the latent talents of its movie star lead.
Here's Johnny singin' MidTown with his band: