Welcome back to the Hot Corn Social Club, where our writers emerge briefly from their caves to put forward a case for their favourite films from a certain actor, director, genre or theme. After the first Hitchcock episode, this week, our TV writer Mark Grassick has assigned the team the nigh impossible challenge of choosing their favourite film by Joel and Ethan Coen. This is a true story. At the request of the survivors, the names have been changed. Out of respect for the dead, the rest has been told exactly as it occurred.
Mark Grassick – NO COUNTRY FOR OLD MEN (2007)
I could have happily picked any of five or six Coen brothers films, but No Country For Old Men is the one I think about and return to most often. Fargo and Raising Arizona are more entertaining, Inside Llewyn Davis connected with me on a more emotional level, but No Country's nihilistic approach to convention, nostalgia and morality is a savage pummelling that just refuses to go away. No one has ever replicated Cormac McCarthy's dark and dusty eloquence so perfectly on screen and that's never more blatant than in Tommy Lee Jones' weary, baffled monologues or the exchange in his uncle's cat-infested shack, so perfectly realised that you can smell the piss and stale coffee. The world is cruel and random, the film tells us, and it always has been. Go around expecting fairness and justice and you're likely to get done in by someone more able to exist within the chaos; someone so convinced we're no more than dumb cattle, he'd put out our lights with a bolt gun.
John Bleasdale – BARTON FINK (1991)
Being a writer, I've always loved films about writers. But we never come off well, whether it's getting our legs broken in Misery, or whatever happens in The Naked Lunch. Barton Fink by the Coen Brothers is no exception. John Turturro plays the pretentious playwright who heads to Hollywood to write a wrestling picture – big men in tights! – for philistine studio boss Jack Lipnick. Staying in a hellish hotel with mosquitoes, peeling wallpaper and pally neighbour John Goodman, Fink gets mixed up in murder and mayhem. The music by Carter Burwell is gorgeous; the dialogue snaps and fizzes and Roger Deakins cinematography is well… Roger Deakins. Weirdly moving, the film never loses its hard edge. As Ben Geisler says, when asked how to find a writer, "Jesus, throw a rock in here, you'll hit one. And do me a favour, Fink: throw it hard."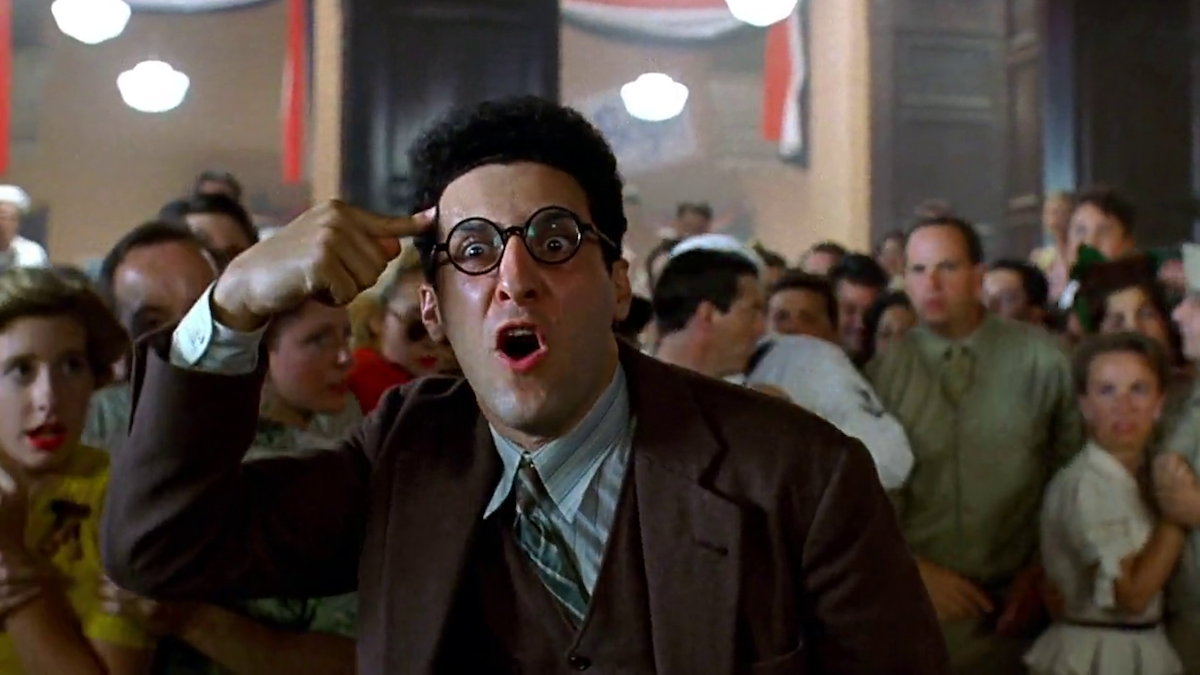 Greg Wetherall – TRUE GRIT (2010)
No doubt there are plenty of other Coen concoctions that stand taller in people's memories and stake a stronger claim to greatness, but what makes a great Coen Brothers film anyway? Some might dismiss True Grit – a remake of the 1969 John Wayne hit – as a mere diversion, but more fool them. I'd argue that it deserves to be in contention and, Through the Keyhole-style, let's look at the evidence. How about an eye-patch donning, scenery-chewing Jeff Bridges? An articulate and mouthy central protagonist played by an outstanding young newcomer (stand up Hailee Steinfeld)? Steven Spielberg in an exec producer role? A tried-and-tested epic tale of Western wonderment? If that does not widen your eyes and enamour your heart, then I'd wager you are a lost cause – at least cinematically speaking. Yes, True Grit might be less sardonic than their usual output, but it still possesses their trademark flare. A shameless, mainstream crowd-pleaser.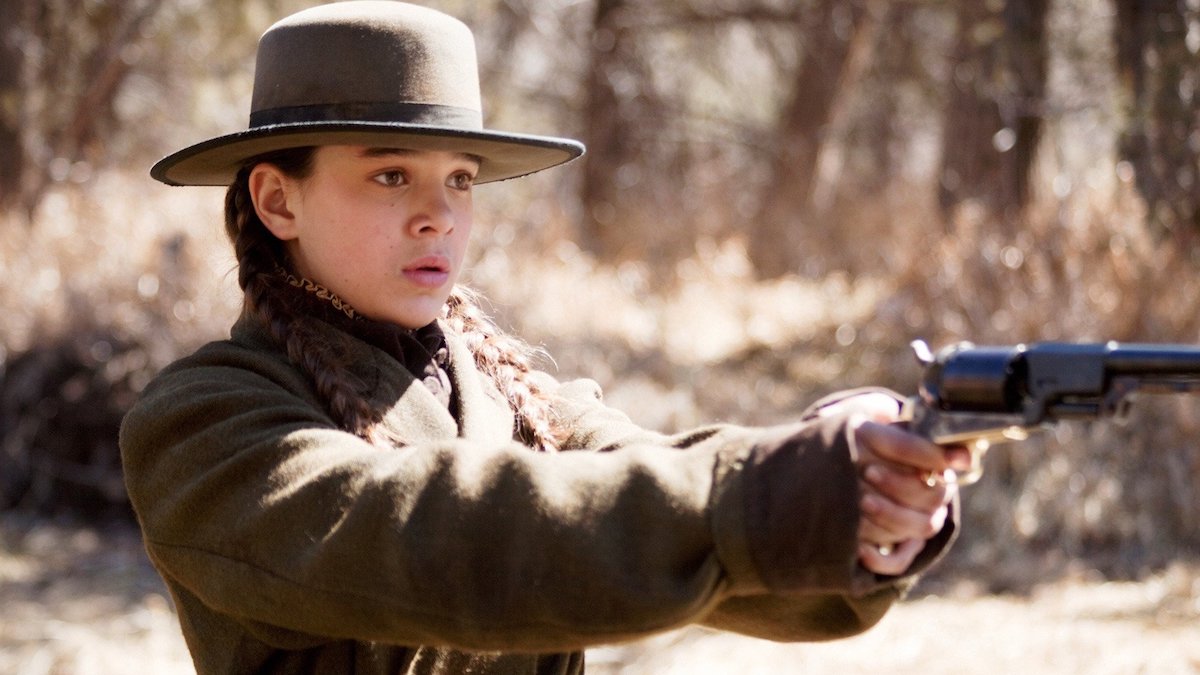 Stefan Pape – FARGO (1996)
Cinematically, we've come to expect that when a scheme seems all too easy, it will most definitely fall apart. In Fargo, my very favourite Coen Brothers film, the plan is simple: kidnap wife, have the father-in-law pay the ransom, pocket the money. Sounds straightforward, right? As if. For there is bloodshed, and with a snow-filled landscape, aw geez, does that red stand out. In typical Coen fashion, this Minnesota noir is a barbed take on American culture – a comedy or errors, a caper of sorts, rich in profundity and emotion via the cast of rather sad characters. But of all the things I adore most about the film, nothing sticks with me more than the accent. After indulging in this movie (something that happens around once or twice a year) – the following week is spent adopting the regional dialect. Does it drive my wife mad? Oh yah, you betcha.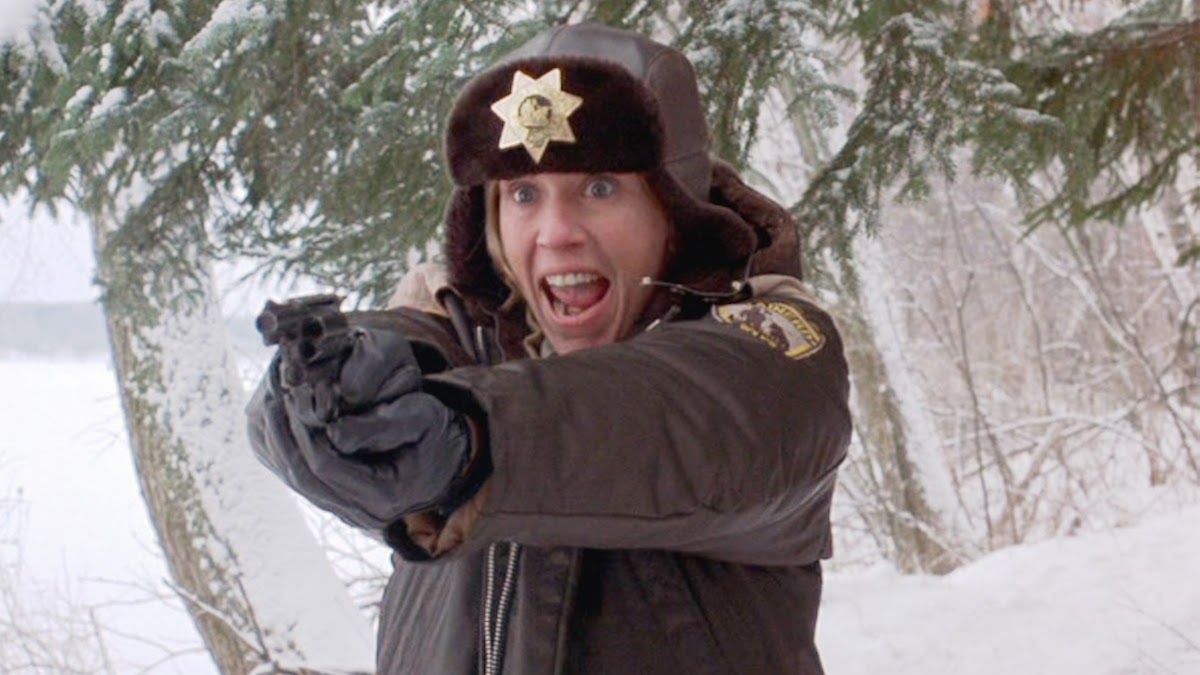 Adam Lowes – THE BIG LEBOWSKI (1998)
Twenty years back, Ethan and Joel Coen created their greatest character – by no means a small feat, given the rich roster of figures who inhabit their world. Like many other cult hits, The Big Lebowski unperformed at the box office before finding that loving small screen audience. It isn't difficult to see why mainstream punters stayed away. It's a deeply idiosyncratic film, which outright refuses to bow to the standard whodunit formula. Here, The Dude (Jeff Bridges in a career-best turn) is only looking for compensation for his soiled living room rug. The brothers let their comedic neo-noir constantly veer off into all weird and wonderful directions, with little regard to connective threads. That is largely why The Big Lebowski has enjoyed that longevity and has ultimately gone on to spawn an annual outdoor festival and even a religion. By continually undercutting the audiences' expectations, the Coens crafted a film with a rewatchability factor that's off the scales.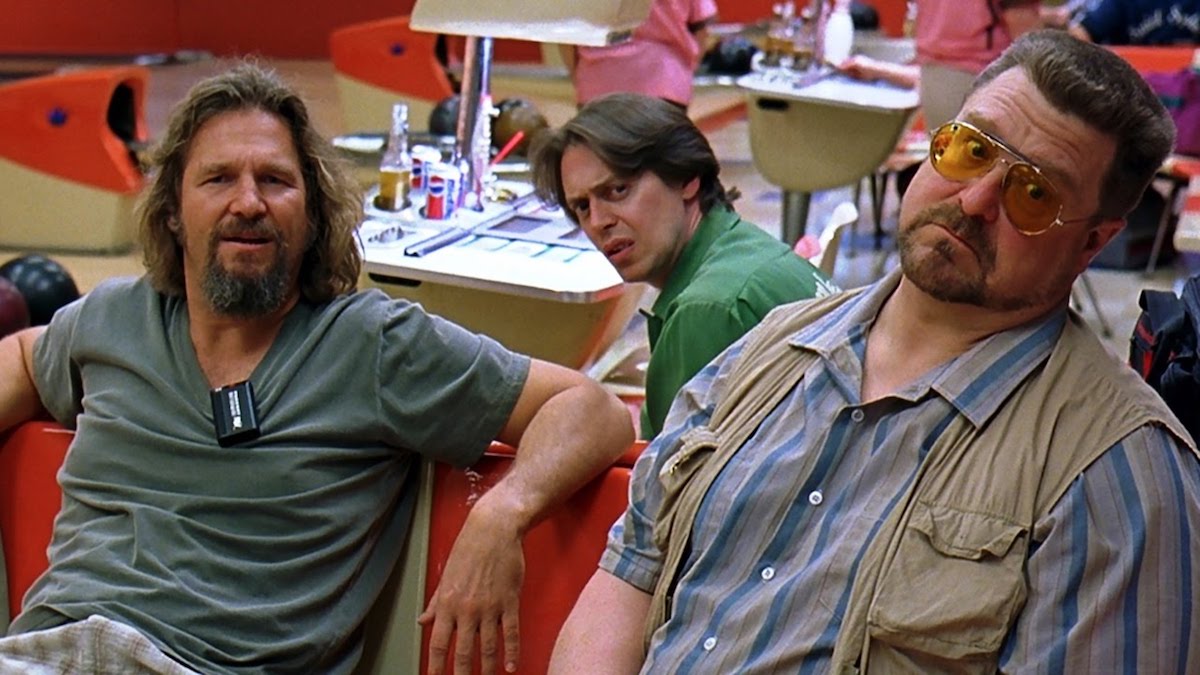 Andrea Morandi – INSIDE LLEWYN DAVIS (2013)
Just one scene is enough for me: Oscar Isaac playing 'The Death Of Queen Jane' in front of F. Murray Abraham. But there's so much more to this sad lament for a world that no longer exists and the mirror image of the glory of Dylan and Greenwich in the 60s. There's no celebrity and little applause, just ragged shoes and unfulfilled dreams, broken hearts and unsold records, hidden under the couch. Filling this frame is Llewyn Davis, a solitary genius wandering the same Manhattan of Breakfast At Tiffany's Holly Golightly. It's the same year, with a similar melancholy feel. A forgotten film, but one of the Coen brothers' best, it will endure over the years, thanks to its harsh reality brought to life without compromise. In a perfect world, Isaac would have won an Oscar; in this one, he wasn't even in the running. But maybe that's the way it should be: Llewyn Davis is a beautiful loser and will remain so.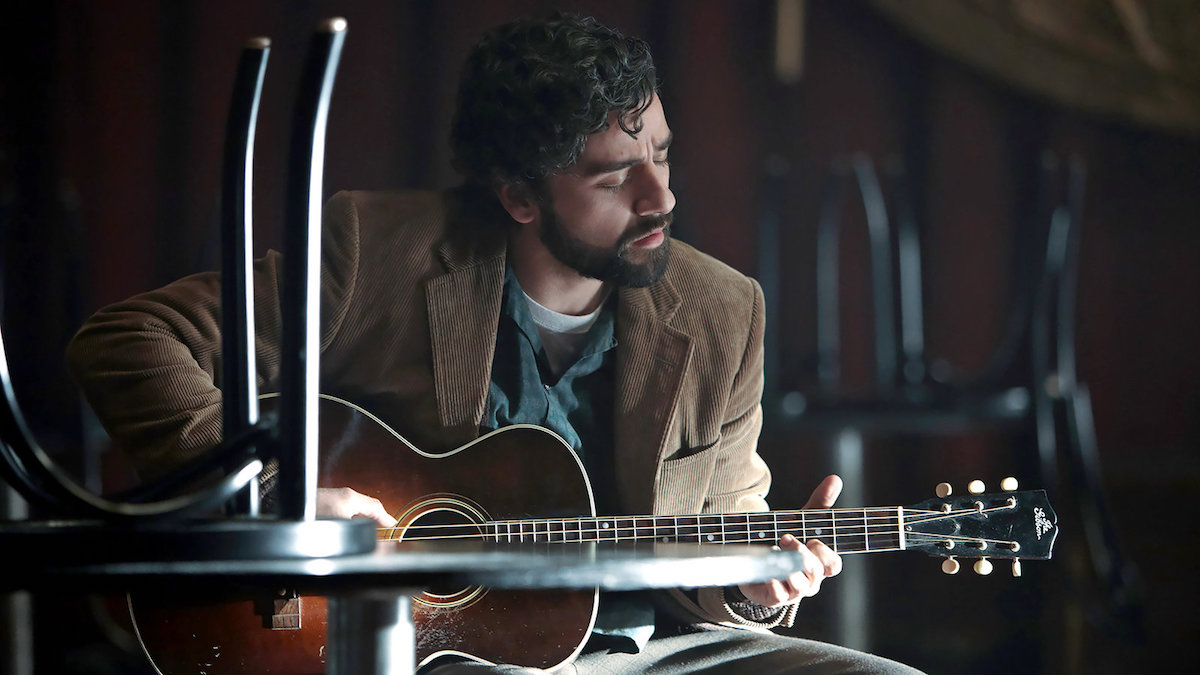 Jo-Ann Titmarsh – BLOOD SIMPLE (1984)
It's hard to pick a favourite when it comes to these two, but I love Blood Simple. This is early Coen Brothers, shot on a shoestring and blinking brilliant. It was also Frances McDormand's astonishing feature debut and she looks about 17 here. Yet even more than her character, Abby, I love Ray (John Getz) – Abby's lover who commits a truly atrocious deed and suffers the consequences. Blood Simple lacks the humour of the Coens' other work; it's simply dark, sweaty and relentless. Like a Shakespearean tragedy, it's all about misunderstandings. From the opening shot as the lovers speed down the highway, the Coens have me hooked on a ride that is thrilling and inexorably heading in one horrible direction. With a great soundtrack, including the Temptations' 'Same Old Song' and a blast of Patsy Cline, this is a terrifying look at jealousy, love and greed in deepest, darkest Texas.