David Gordon Green's filmography is eclectic to say the least. Having first made his name with two terrific indie films in the early noughties – George Washington and All the Real Girls – Green has jumped around since, mixing smaller and more intimate character-led films with bigger-budget mainstream offerings. Some have been met with critical acclaim – last year's Jake Gyllenhaal-headlining Stronger – while others haven't fared quite as well. 2011's Your Highness was derided by audiences and critics alike. Imagine The Princess Bride spilling into the world of Willow, then add liberal lashings of Cheech and Chong stoner humour and you're somewhere close to what Green and co-writer/star Danny McBride bring to the screen. But that weird confluence of homages and influences makes for an entertaining, if lowbrow, adventure.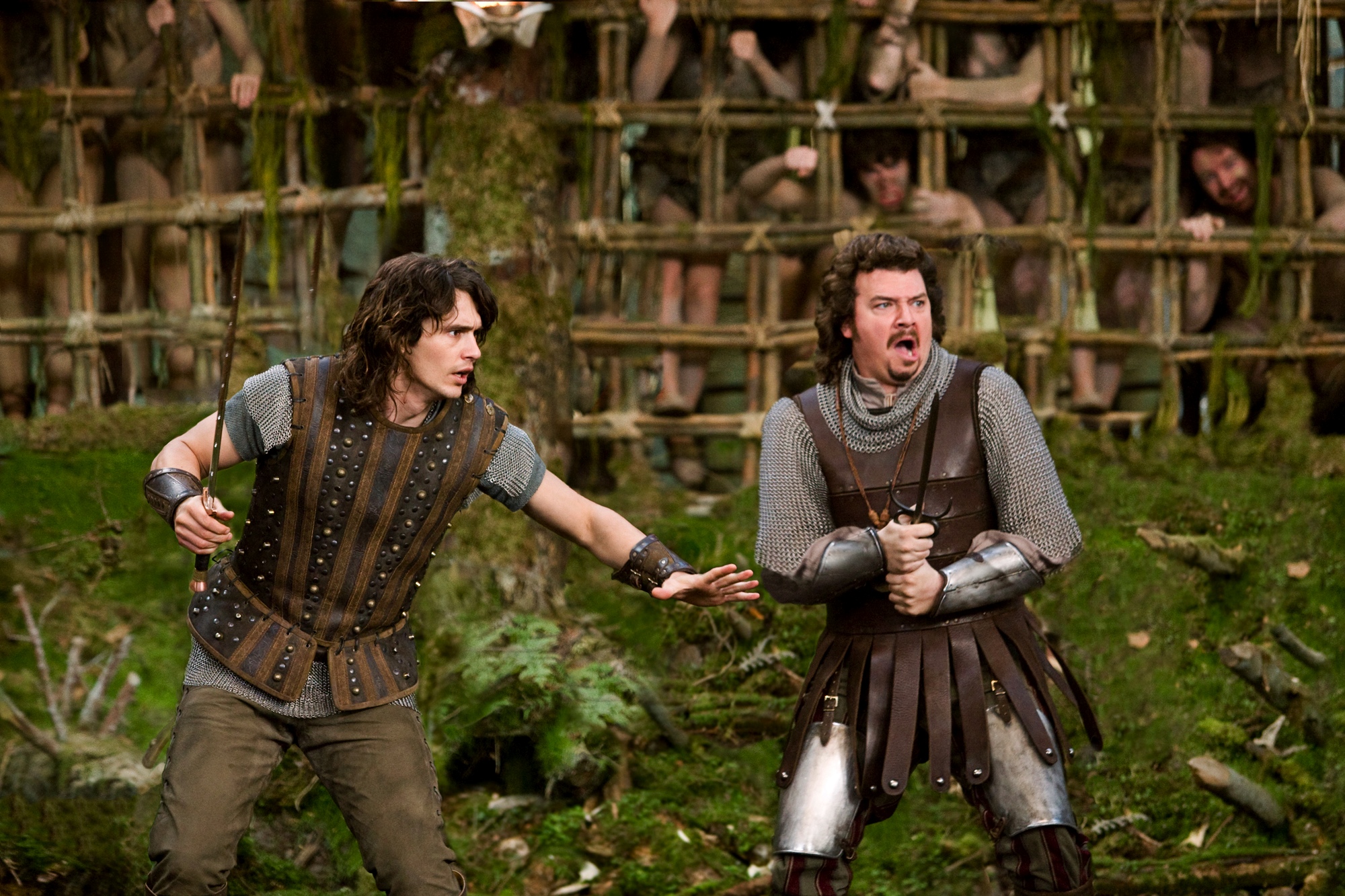 McBride (incidentally, Green's collaborator on the script for the forthcoming Halloween relaunch) is the slacker prince Thadeous, a lazy and thoughtless member of royalty who would rather spend his days toking on medieval hash pipes and chasing sheep around outside the castle walls with faithful servant/plaything Courtney (the fabulously named Rasmus Hardiker) than attend the wedding of his older, more successful brother Fabious (James Franco). He is finally forced to buck his ideas up when his brother's fiancé Belladonna (Zooey Deschanel, reunited with her All the Real Girls director) is kidnapped by an evil wizard Leezar (Justin Theroux). Double-crossed by their own supposedly loyal band of knights and subjects, the two princes have to go it alone until their journey brings them into contact with a warrior girl (Natalie Portman) who has her own score to settle with the villain.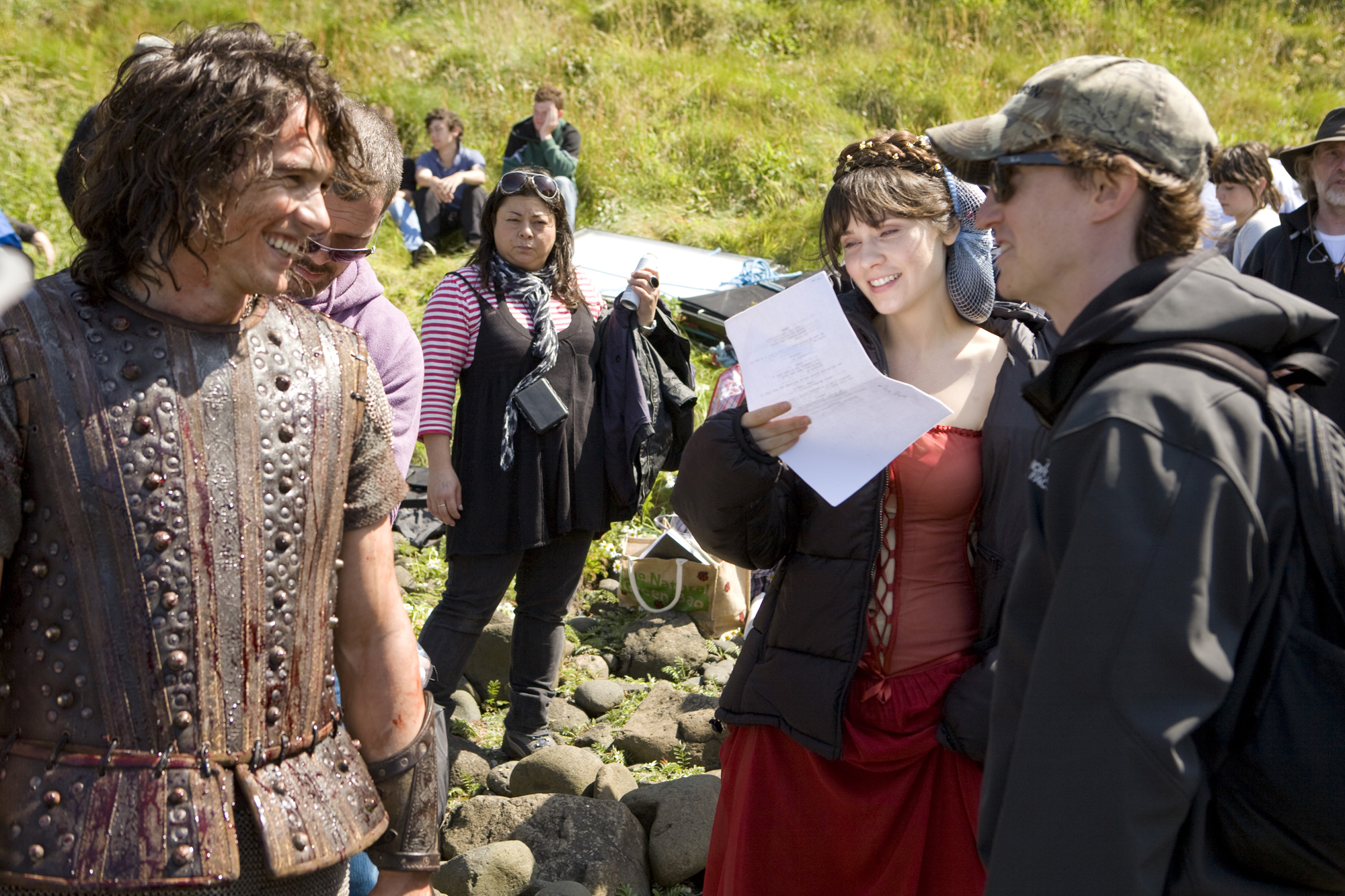 Your Highness is crude and foul-mouthed, and sometimes aims for childish and cheap laughs, but it's also a handsomely-shot and well-directed film, with some incredibly imaginative fantasy set-pieces and a group of performers who inject a dose of fun into proceedings. Anyone familiar with McBride and his now legendary turn as disgraced baseball player Kenny Power in the HBO comedy series Eastbound & Down will know what to expect from the actor here. Thadeous possesses Powers' willful ignorance and blasé attitude which really works a treat juxtaposed in a heightened world of fantasy cinema. Franco is fun too, and he appears to be channelling those blander-then-bland hunks from previous sword and sorcery epics.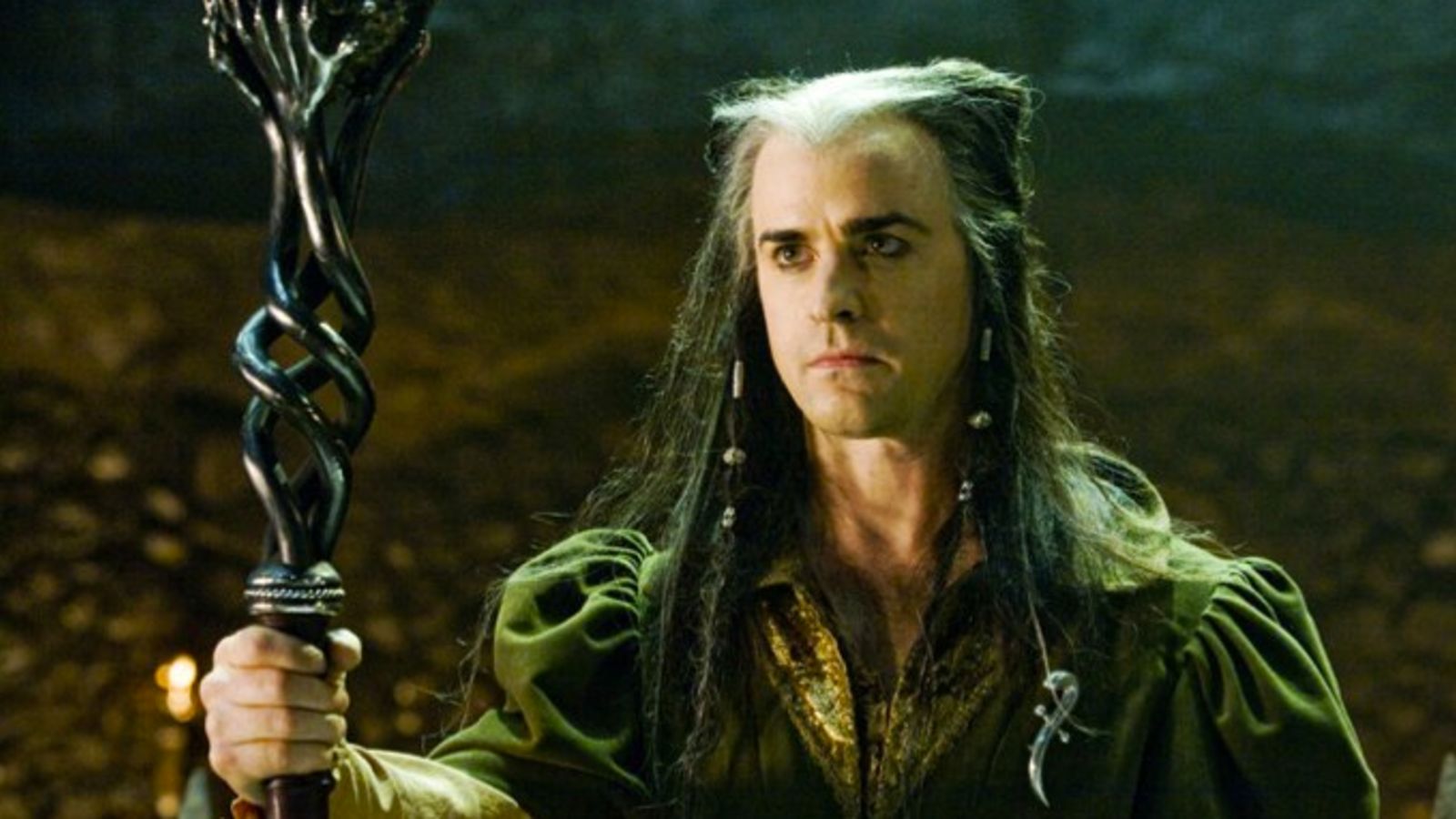 The creative team clearly have an affinity for the fantasy films from their childhood, and there are also gentle riffs on the likes of Beastmaster, Clash of the Titans and Krull. There's even a Muppet-like creation in the form of a weird bug-eyed, bong-totting wizard with paedophilic tendencies which really has to be seen to be believed. It's the kind of character which Jim Henson may have conjured up if he had taken a more subversive and underground route with his creations. Your Highness may not find itself in the pantheon of comedy greats anytime soon, but it's a fun and entertaining flick, which once again proves that former indie auteur Green has a good grasp of knockabout, comedic mainstream fare.