It's safe to say that Phoebe Waller-Bridge is having something of a moment. Season two of her seminal show Fleabag has been described as perfect and UK fans are mourning its passing after devouring it on BBC iPlayer. Meanwhile, Waller-Bridge's other sensation, Killing Eve, is getting rave reviews in the US, where its second season debuted on April 7. Waller-Bridge also recently wowed Broadway audiences with her stage show of Fleabag. So when news reached us that she was being wooed by the Bond team, we got very excited. Waller-Bridge makes perfect sense as the woman to revamp the tired Bond franchise. Looking at her two TV shows, all kinds of possible scenarios come to mind. Channelling Fleabag, audiences might see Bond's women gazing directly at the camera, eyebrow arched and smile wry, as the secret agent makes his amorous advances. The sex scenes would look a little different, with a variety of gorgeous women getting drunk, faking orgasms and cheating on their handsome spy.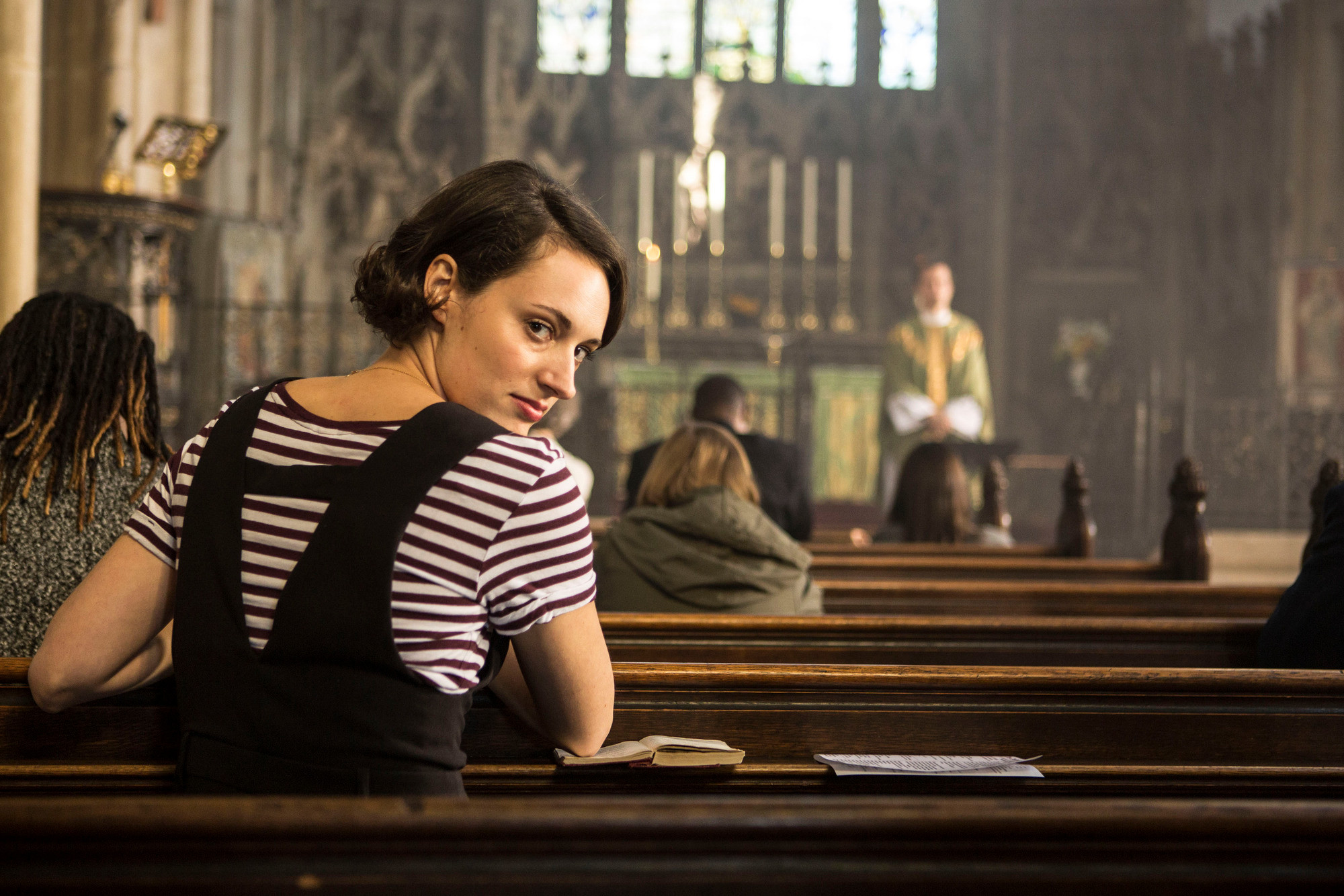 And who wouldn't want to see Olivia Colman reprise her role as Fleabag's arch villain, Godmother? Having dinner with Bond in an underground bunker, surrounded by Godmother's own artworks, she would comment endlessly on Bond's good looks before taking him to her atelier where liquid plaster awaits to make a mould of our hero's penis. Then there is the cast of Killing Eve; over the years, Bond has often been aided by his American counterparts, so why not have Sandra Oh's Eve Polastri make her cinematic debut? Like JB, Eve is a bit of a maverick. Of course, Villanelle (Jodie Comer) is perfect as a Bond adversary and is like him in many ways. They are both beautifully dressed, super cool, dead sexy and psychopathic. A marriage made in heaven.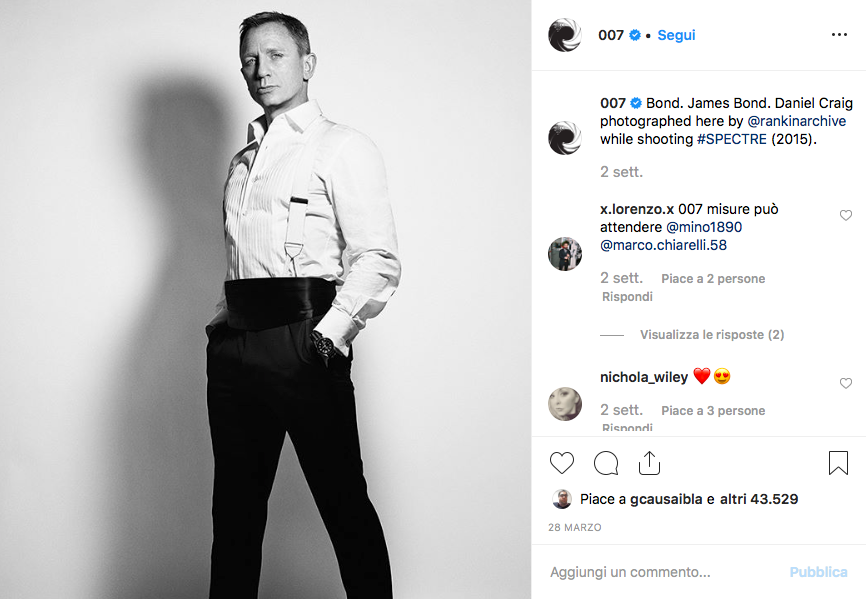 However, the most obvious choice for a celluloid transfer is Fiona Shaw as spymaster (spymistress?) Carolyn Martens. She is such a fascinating and enigmatic figure and would make a great M or a great villain, such are her mysterious credentials. Daniel Craig is said to be a fan of Fleabag, and he has also shown his frustration with being Bond – a frustration that must have been exacerbated by the recent upheavals and departures from the project.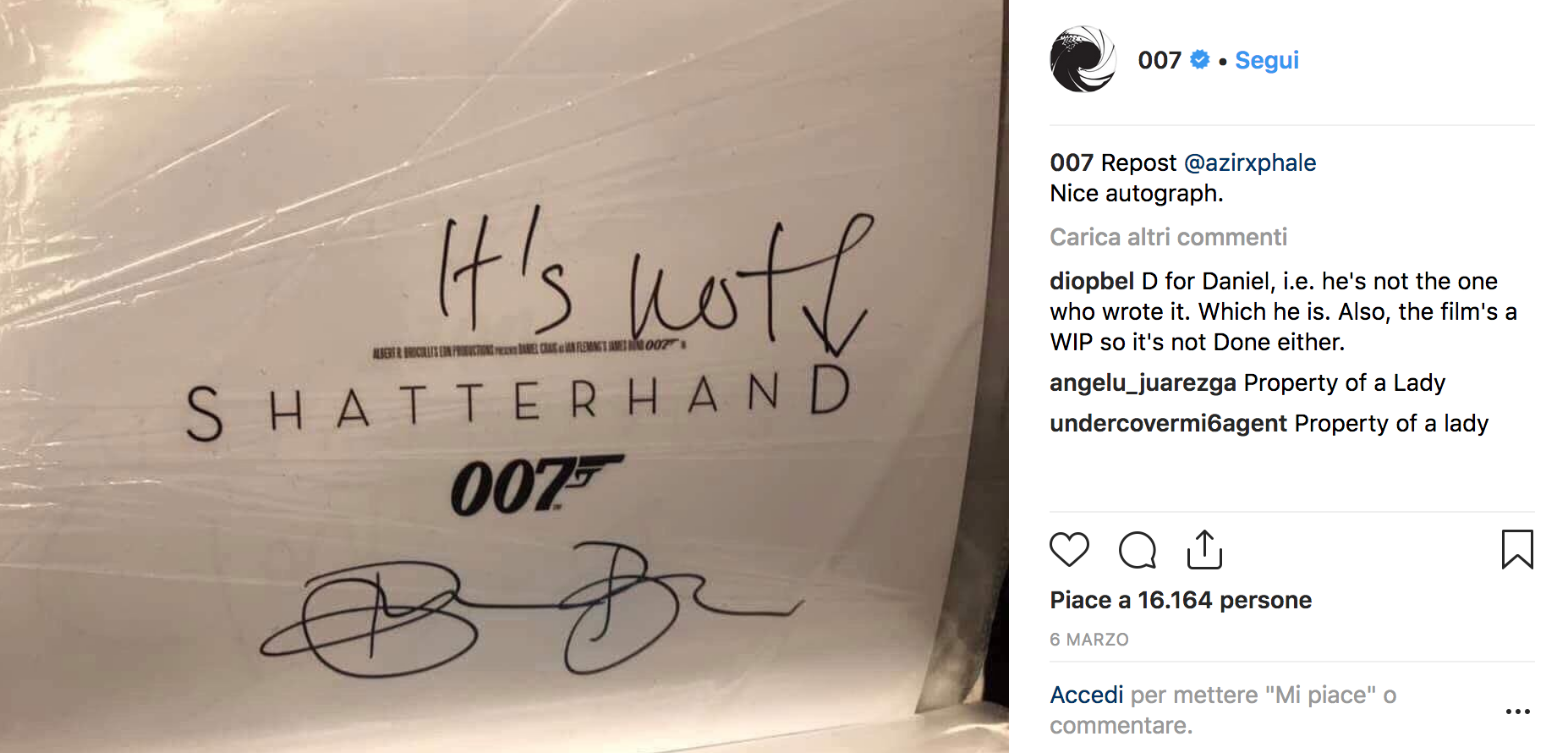 Craig has shown off his comedy chops while channelling his Bond persona on two occasions: he appeared on a Comic Relief skit opposite Catherine Tate's Elaine Figgis. Elaine meets Craig on a dating site (he's 'Bond Boy 68') and he falls for Tate's character big time. But perhaps Craig's finest moment as Bond was when we saw him striding down the corridors of Buckingham Palace in the Queen's wake and parachuting in with her to the opening ceremony of the London Olympics. It has to be one of Queen Elizabeth's most entertaining and dramatic entrances to any event, and it made perfect use of the iconic James Bond character. It is worth remembering that the person responsible for orchestrating that wonderful night in London was director Danny Boyle, who recently walked away from his helming duties on the latest Bond project. Let's hope that with the fabulous Phoebe Waller-Bridge reputedly involved, things will start to look a lot more interesting
for Britain's beloved spy.