NEW YORK – Disney+'s High School Musical: The Musical: The Series follows a group of students as they countdown to opening night of their school's first-ever production of High School Musical. With meta references and some docu-style elements, it's a modern take on the classic. Thriteen years after the original took the world by storm and introduced us the Zac Efron, Ashley Tisdale and Vanessa Hudgens, now Disney+ takes on the franchise that is both nostalgic and completely new all at the same time. We joined a talk with castmates Joshua Bassett, Olivia Rodrigo, Matt Cornett, Sofia Wylie, Dara Renee, Julia Lester, Frankie A. Rodriguez, Larry Saperstein, Kate Reinders and Mark St. Cyr.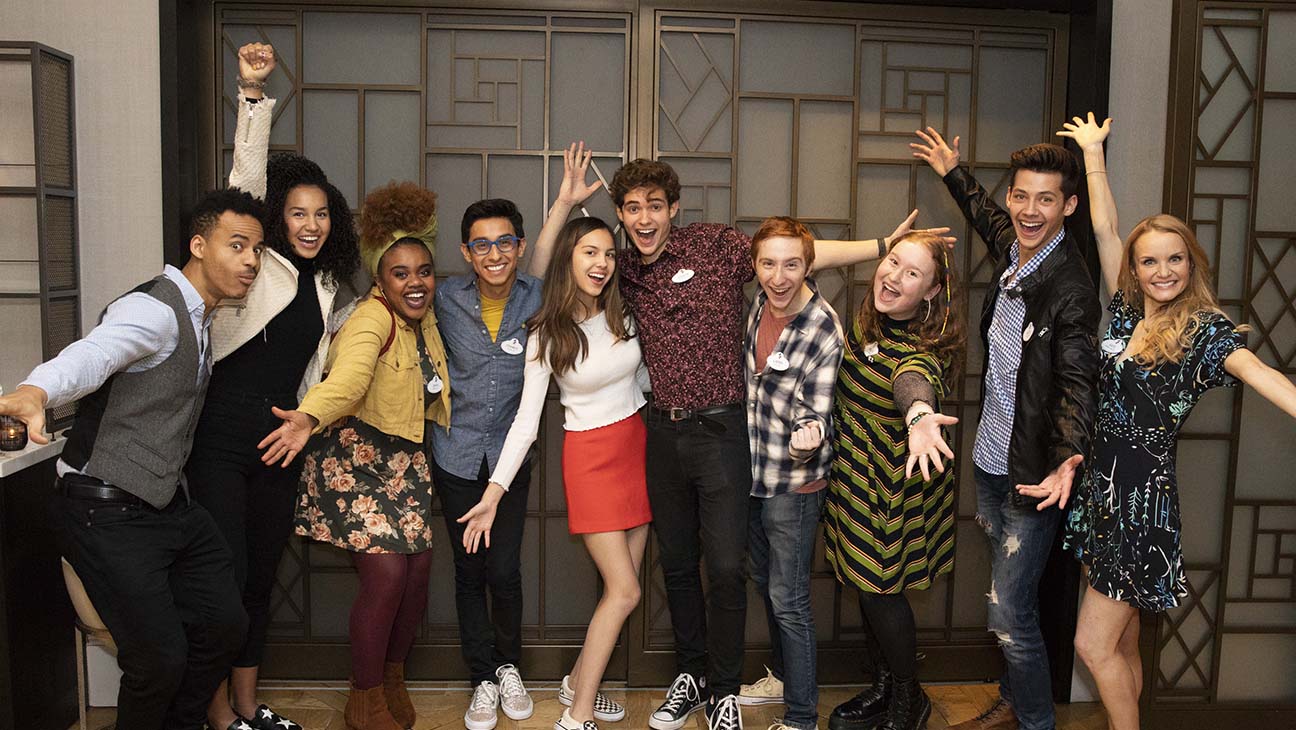 Congratulations, this show is so much fun! It is so smart and funny. You are all ridiculously talented. We are a week away from the official launch of Disney Plus and there's a mountain of amazing stuff that's gonna be there but you guys are one of the two scripted originals, the reviews are coming out already and people are loving the show what's it like to put all this hard work in, and people are finally getting to see it and they love it.
Joshua Basset: «It's it's crazy we filmed for six or seven months in Salt Lake City and this show was a dream for all of us. I think at least for myself and every day was magic on set. I say this all the time but I cried more times on this set than I did in the last like three years – we'd all stay late to watch people work we'd come on our days off you know so to be able to give that to the world is really pretty cool. It's a magical experience all the way around so it's so excited to
hand it off».
Larry Saperstein: «We've all almost known each other for a year now and we of course we just found out that we're gonna be going back and doing this all again for season 2 so we're just so excited because we love each other so much and there's so much chemistry here and it's just incredible yeah».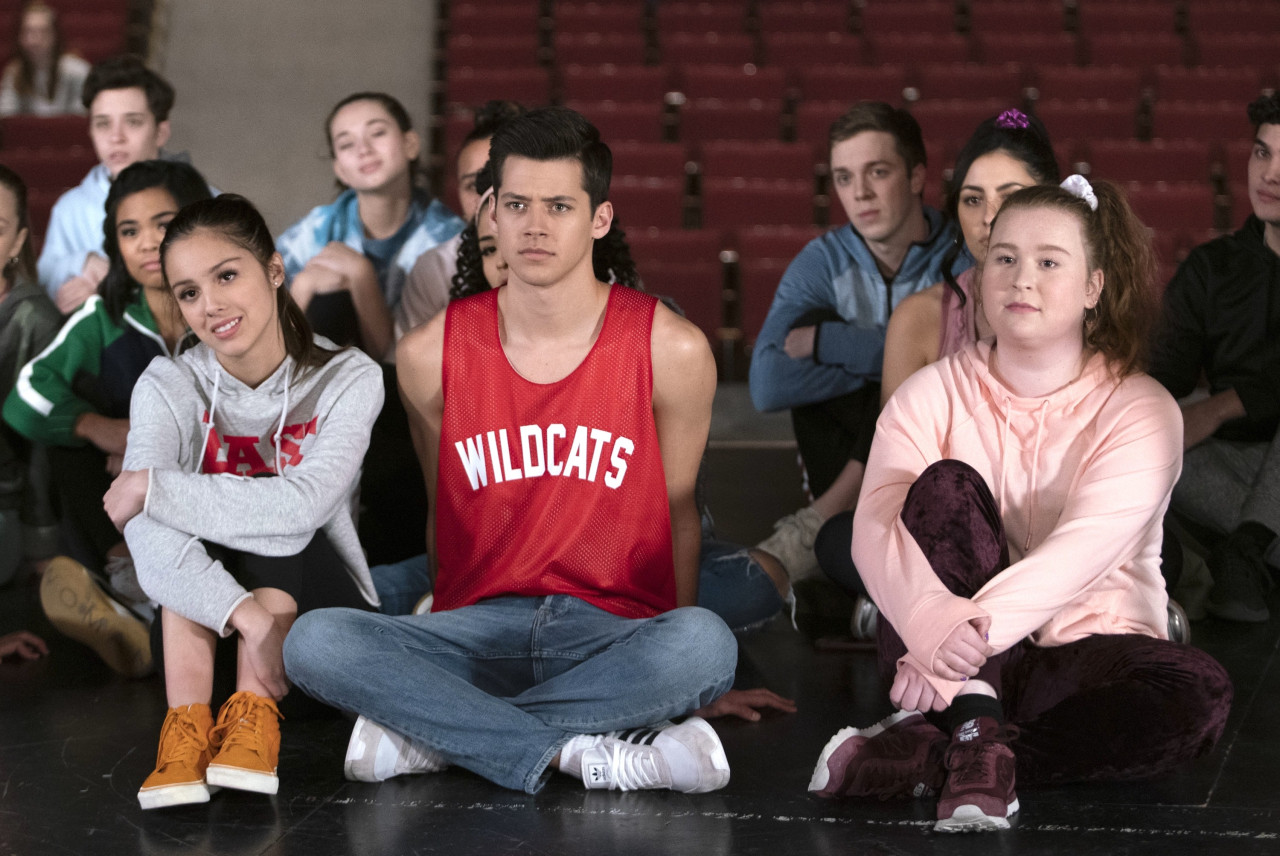 How did you guys find out that season 2 was gonna happen?
Olivia Rodrigo: «We were all together doing a press junket that day and they're like 'oh come here we want to pull you guys all into a room and show you a trailer that you've never seen before and we want to film your reaction to the trailer' and Josh was like 'that's weird! Why are they filming our reaction?!' I had no idea though but they pulled us in and they showed us this thing and said 'oh also you guys are getting a season 2'. It was crazy, everybody just started like bursting on into tears, then we walked out of the room and like all of the executives and producers and everybody that made it happen was out there giving us hugs. It was just really a magical day. I'm just so excited to spend six more months in Salt Lake City with my best friends».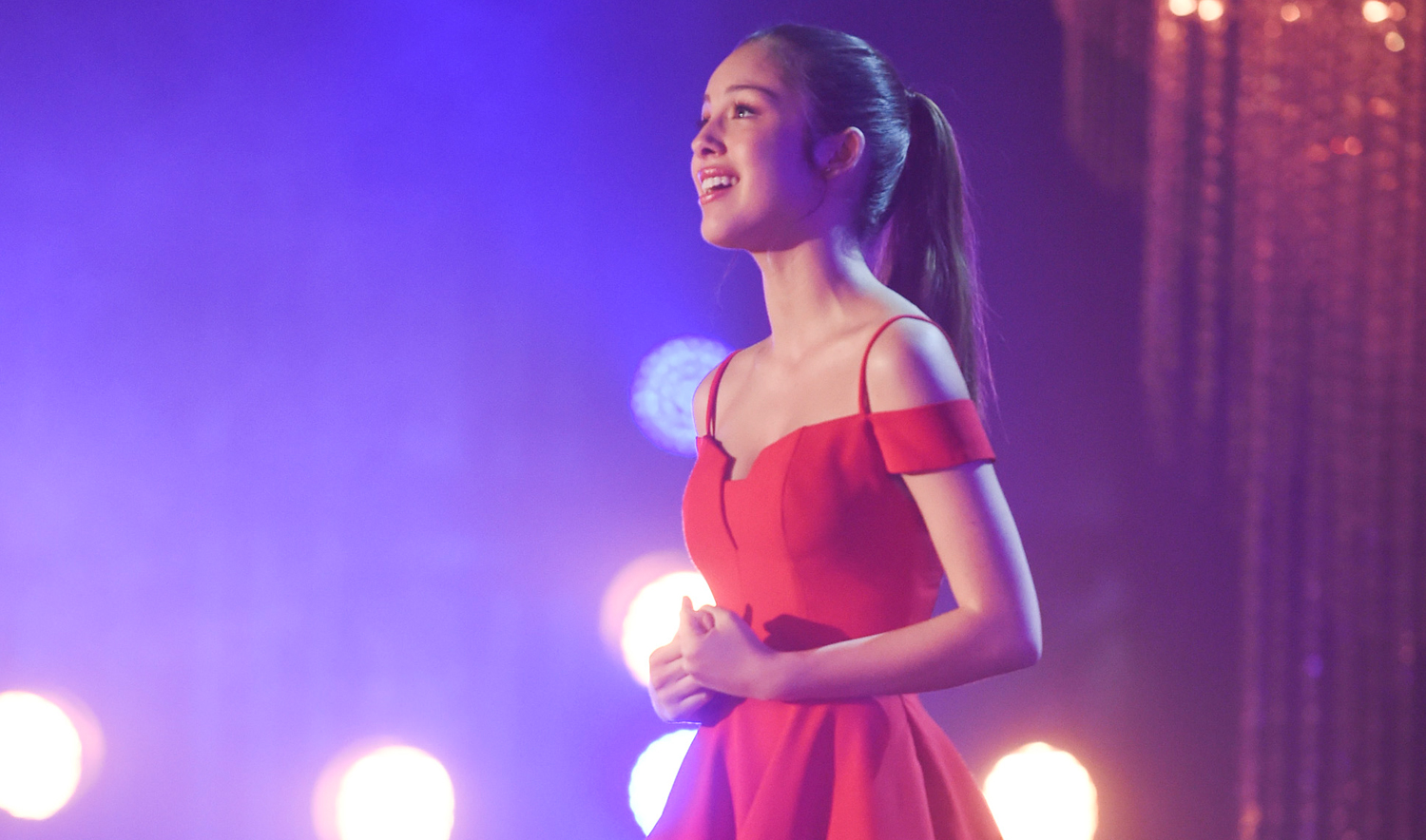 Most of you were like six or five when the original came out: who were fans of the series coming into this, who watched a lot growing up, who had a deep connection to this world before being a part of it?
Sofia Wylie: «I grew up watching the movies with my sister. I was 2 when the first movie came out so I wasn't necessarily totally there for it but I really loved it and I kind of caught on to the tail end and I was lucky enough to win tickets to the premiere of the third chapter which was crazy so that was almost exactly 11 years ago. At my local mall they were holding this competition to win tickets to the High School Musical 3 premiere so I walked down this little red carpet and strut my moves and they were good enough I guess and I won four tickets so they flew my whole family out to L.A. for the premiere cause I'm originally from Arizona and there's this picture of us on the carpet and we're all wearing matching High School Musical outfits. It's insane now that I'm able to be a part of something that I've dreamt of my whole life and with people that I love so much and are insanely talented».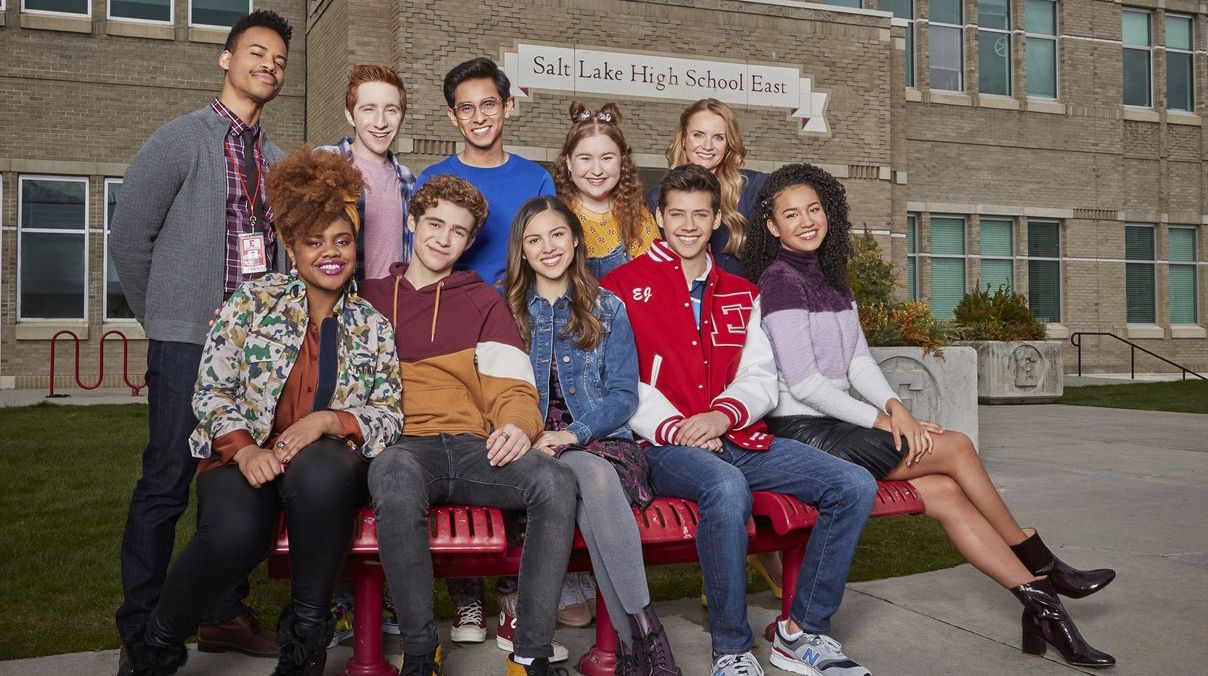 Did you know you wanted to be an actor and be in this world before any of that or was that night that crystallized like I must walk down this carpet forever?
Sofia Wylie: «I think I've always been somebody who loves the camera – I look back at these camcorder videos that my parents have and I'm always 'show me! show me! I want the camera' but
I don't think I ever really knew that I wanted to pursue this as a career until I was much older meaning five years when I was ten».
Out of curiosity, did any of you not have that experience as a child of like 'oh there's a camera and I want to perform'. Have you always felt this was what you wanted to do?
Dara Reneé: «I was a little scared cause I was like 'it's gonna be forever y'all' but I just feel like growing up I gained the confidence. I feel a lot of teenagers and kids are still gaining that confidence and I feel it's okay to learn to gain that confidence because it's a magical experience».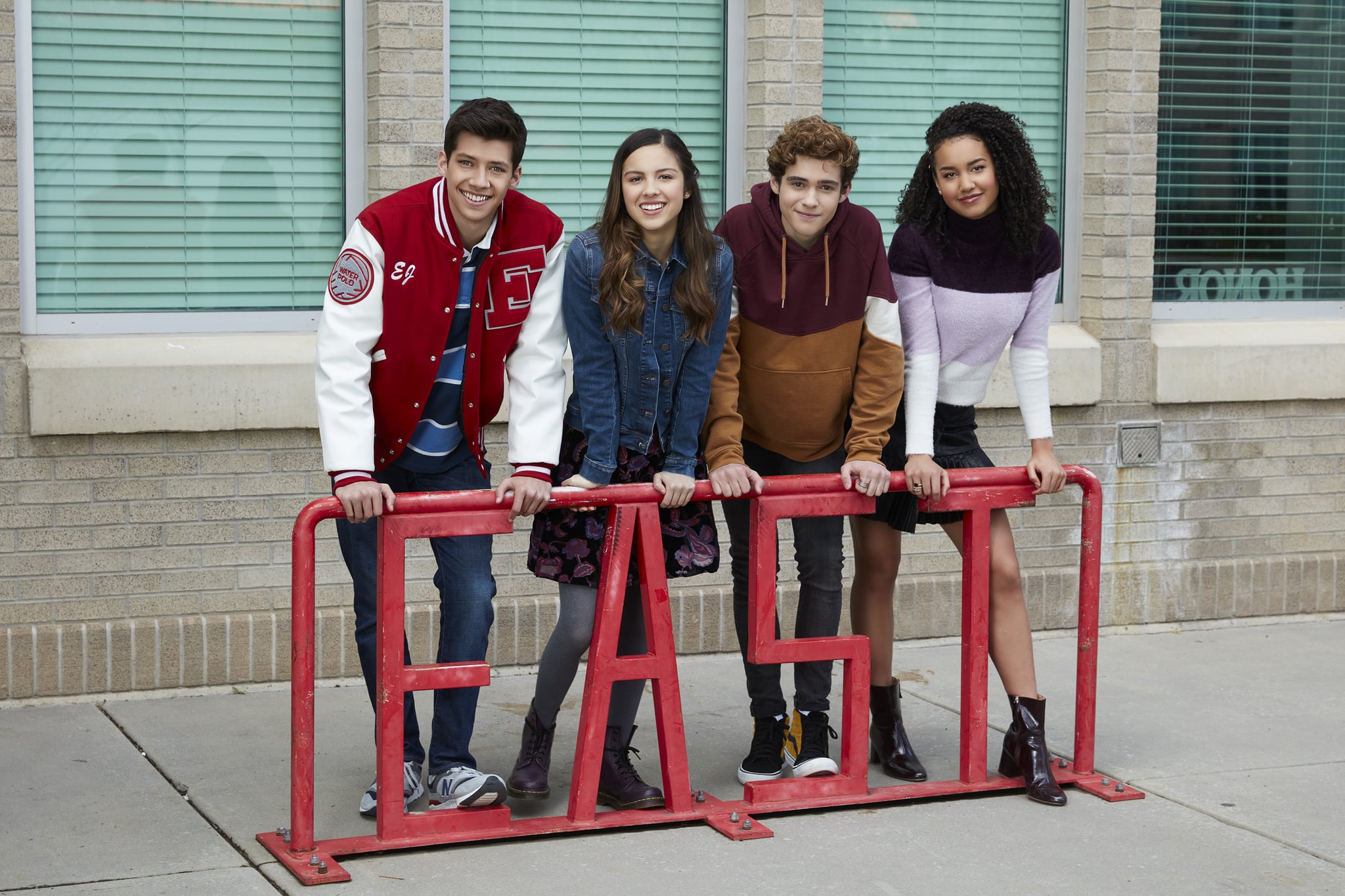 What was it like walking into that school for the first time and being in the iconic cafeteria?
Matt Cornett: I didn't think it was possible to be starstruck by a building but I genuinely was. It was weird, the presence and everything are still there like the pink locker, the iconic cafeteria, it's all the same. That's pretty wild».
Kate and Mark, what is it like working with all of these incredibly talented children?
Kate Reinders: «I love them all and they are my kids now as you can tell by the way I boss them around».
Mark St. Cyr: «It's great. I am constantly learning from them, they awaken this part of me that I didn't know I had and so they live in this childlike joy that I sometimes have fallen out of touch with so every time they celebrate, it lights me up».
We talked about how there's already this familiar vibe amongst the cast and it's just barely been a year. Did you guys do stuff while you were in Salt Lake City like bonding experiences together?
Julia Lester: «The very first week that we were in Salt Lake City, we were put into a conference room for like a week and a half for like an eight-hour workday with games and we just bonded, talked and hung out. We just kicked off the best relationship we could have had. I mean in the beginning we were a little bit like 'okay we're all in a conference room for eight hours' but then we realized how important that was, and then from there we had game nights, we went to movies.
Also every time we see each other we freak out and everyone's like 'oh my god when was last time you saw each other?' probably yesterday – we literally just love each other so much».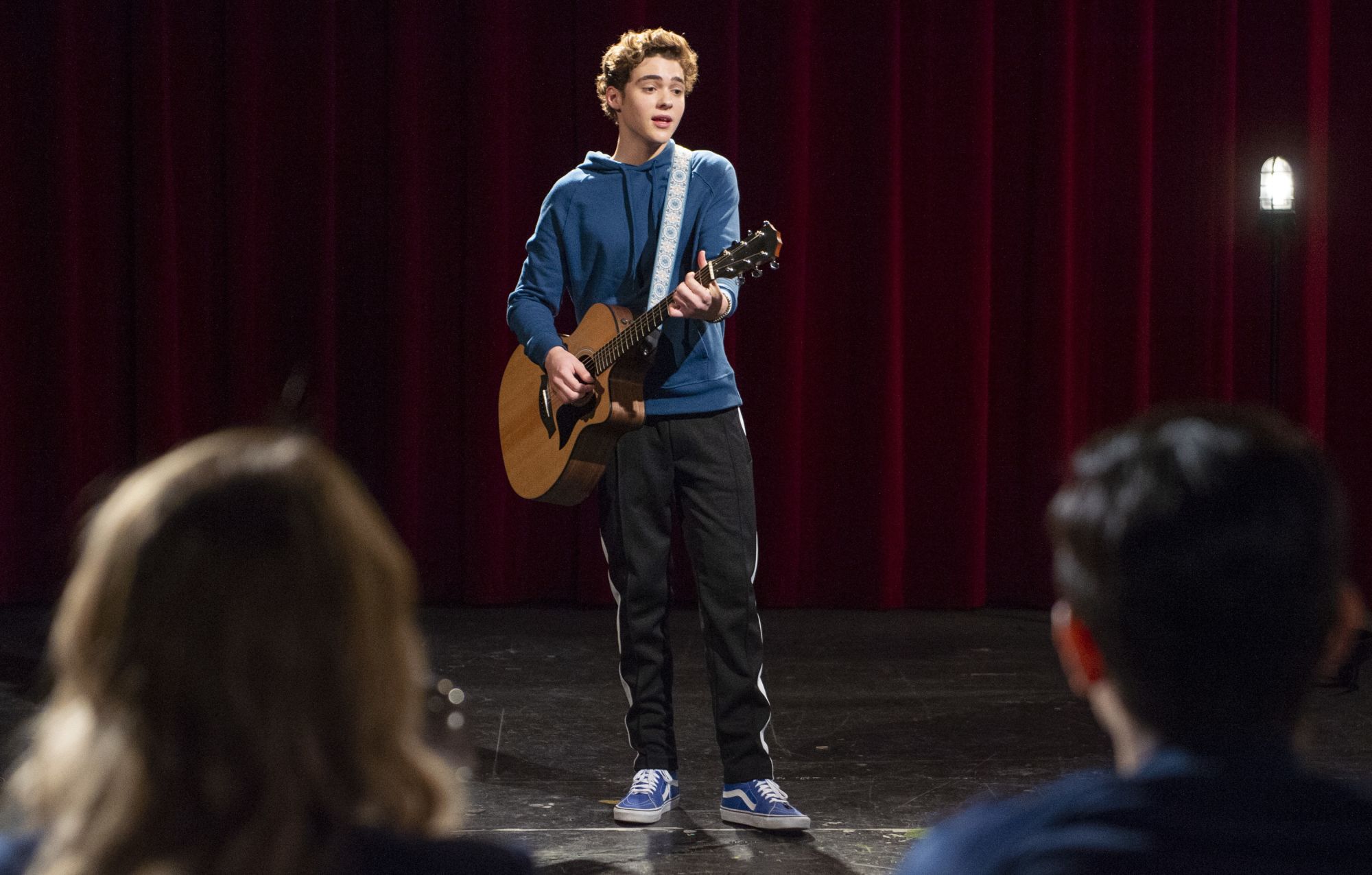 This show does an incredible job of grounding the fantasy world of High School Musical bringing into the real world all of the musical numbers. There's a ton of work that goes into that, a lot of rehearsing I assume. Did it feel you guys were putting on a play more than a show?
Joshua Bassett: «Tim Federle, the creator of the show, was a Broadway man himself and because we all grew up doing musical theater as much as this is a TV show it felt like we were putting on a musical. Since the serie leads up to the putting on High School Musical, when we were taping the show they had 300 extras there, we're on stage and they're filming but it legitimately felt like I was 14 on the stage of my community theater so it was a bit weird».
Watch the trailer of High School Musical: The Musical: The Series