Character actor John Carroll Lynch has been cast throughout his many years in the business in a variety of memorable turns in the likes of Fargo, Face/Off, Shutter Island and Zodiac. He's now parlayed a successful career in front of the camera into an equally accomplished first-time directorial effort with Lucky, a charming and moving meditation on mortality and life which features the late great Harry Dean Stanton in the titular role. We caught up with Lynch recently to chat about the origins of the project, what it was like to direct supporting player David Lynch (no relation) and how Stanton's own inimitable and laconic style helped informed the project, sometimes in the least unexpected ways.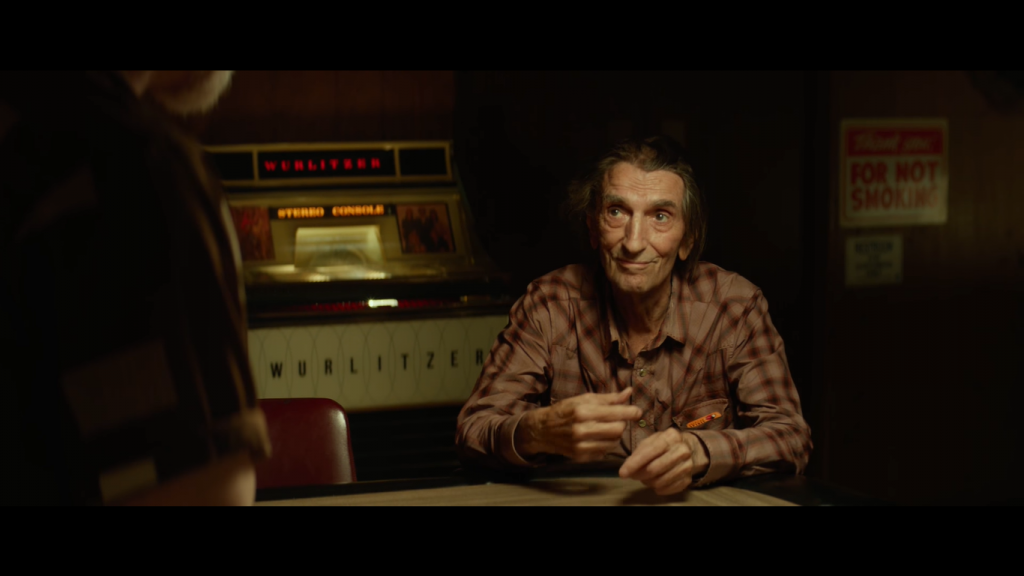 Hi John. Thanks for taking time to chat with us. How did you discover the script for Lucky and what was it in particular which compelled you to make it your directorial debut?
John Carroll Lynch: The material came to through the writers, Logan Sparks and Drago Sumonja. They had written it with Harry [Dean Stanton] in mind and they had a direct connection with him. Logan, in particular, was very close with him. When I read the material, what I really loved was the opportunity to talk about some sense of meaning through mortality. My day-to-day choices are clearer when I remind myself that I'm going to die. This works for me because you have a tendency to waste less time and you also know you're choosing something of importance. The script really encapsulated the story of a man on the precipice of life, living in an arid place filled with both fragility and vitality. It really created a rich atmosphere.
That sense of mortality is ever-present throughout the whole film. Was there ever a feeling from Harry Dean Stanton during production that it could be one of his final roles? Did that weigh on him at all?
My own father died this year and his feeling was when you got to 87 – his age when he passed – everyday felt like it might be the last. I would say that was true of Harry as well. He chose to do this movie even though he'd passed on other projects because he was essentially retired from acting. He'd done everything he wanted to do and wasn't interested in working that hard, and yet he chose to do this movie because it was so intimately tied to things he had lived through and had wanted to say. It's a big undertaking for anyone to do a movie like this, but for him, at his age, it made it really important for him to get it right.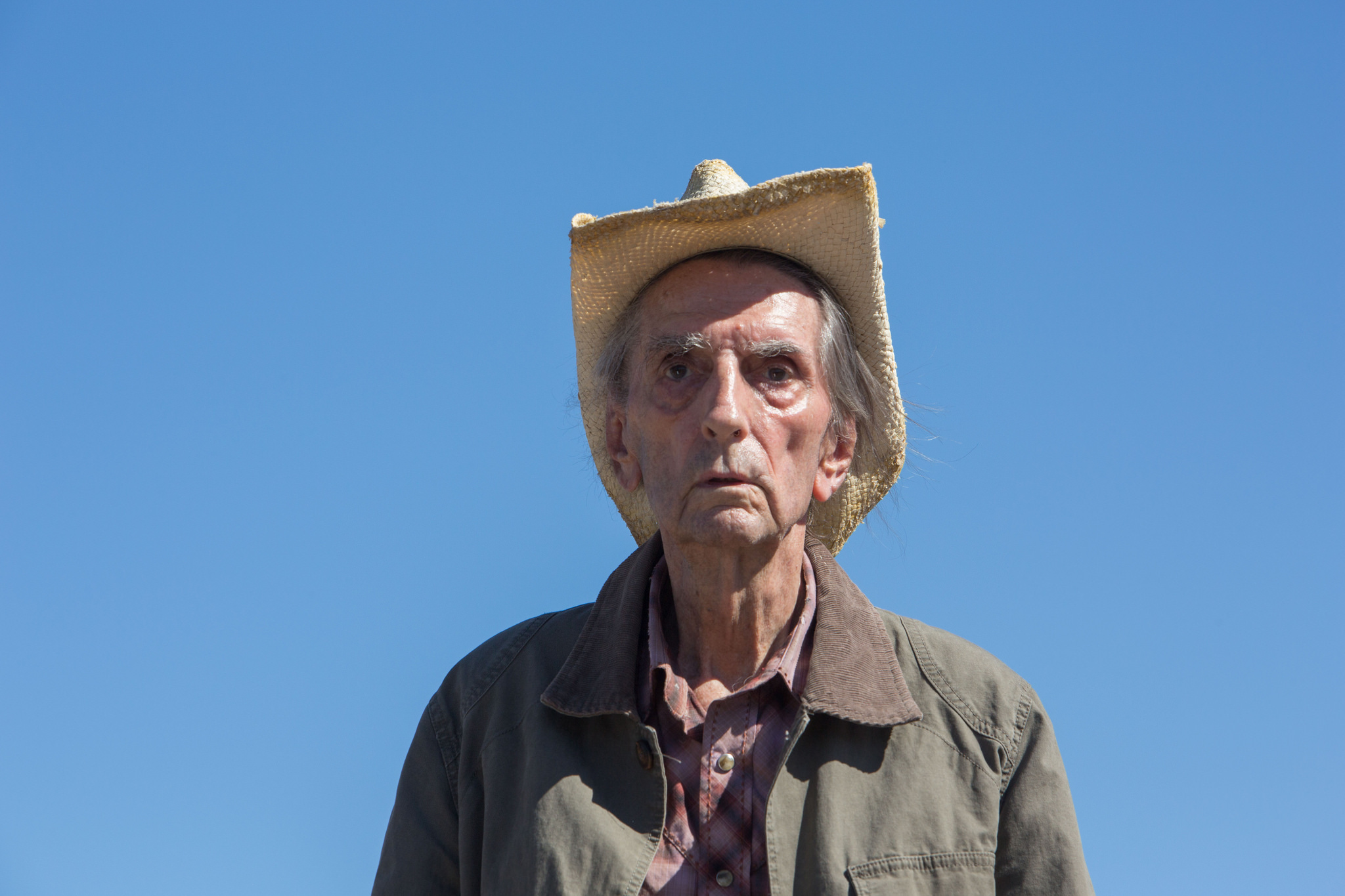 The script feels particularly attuned to his idiosyncrasies. Was there any ad-lidding involved at all?
There are about three ad-libs in the whole movie. Myself and the writers visited Harry's house up at Mulholland Drive every Sunday for about six weeks in pre-production and beat the bushes of the script to make sure everything was hitting him, and also to ensure he understood where it was in the process in terms of the journey of the character. That's kinda how it all shook out. It's nice to have had that time with him and there are certain lines in the movie that Harry had said himself on various occasions and in various circumstances. It was funny when we were rehearsing it as Harry would say, "I never said that!" and Logan would reply with, "Harry, you said EXACTLY that." He questioned each word [in the script] in the same way I believe he would have for any character he approached, even though there were a lot of things from his life in the movie. I realised through the course of filming just how vulnerable and confusing that was for him at times.
I love how matter-of-fact the film is in regards to the aging process and the ravages of time, particularly during the opening montage when Lucky is getting dressed and readying himself for the day ahead. Presumably that was something you wanted to portray as well?
I really felt that the script, Harry, and the environment all called for a matter-of-fact understanding of the fragility of life. Three weeks before he died, my own father was still walking up three flights of stairs every day to attend his AA meeting. Up until the moment of quick decline he experienced, he was as vital as anyone you could imagine, except his body was that of an 87-year-old's. Harry's own body and the film's desert setting was absolutely filled with fragile life that is so tenacious and long-lasting, and I think that sums up how we all live our lives – we live vitally and frailly at the same time, at every moment.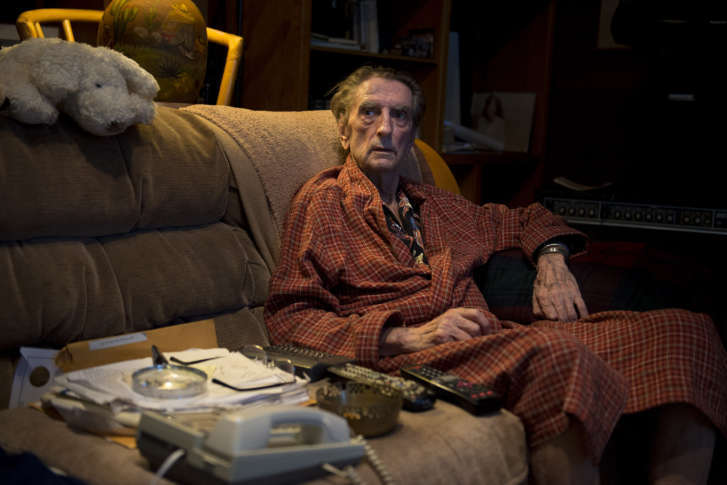 The entire cast really are superb. Given your background, was directing the actors where you were most comfortable?
Absolutely. We shot the film in 2016 and by that time, I was 53 or 54. I had done scene work in my life by then for 40 years, so it was something I was quite familiar with. It is different approaching things from the director's chair, but it wasn't unusual and was certainly something I was comfortable doing. It's particularly wonderful when you get to work with such seasoned career professionals. The fact of the matter is, the youngest person to speak in the movie is around 38 years-old [laughs], so it's definitely a cast of matured performers.
David Lynch gives a lovely and quite touching performance. Did it take any coaxing to get him to commit, or was it easy, given his relationship with Harry, who appeared in both Wild At Heart and The Straight Story.
It was Harry's suggestion. We had made some offers to other friends of Harry's who couldn't commit for either physical or scheduling reasons. David read the material via his long-time assistant, who was instrumental in making sure David could focus on it in the midst of his Twin Peaks post-production. Once he read the script and said he would do it, we just had to find the dates. I was lucky that he came so prepared and it was fun to direct him because he was so solidly in the character. He was also really respectful of the director's chair.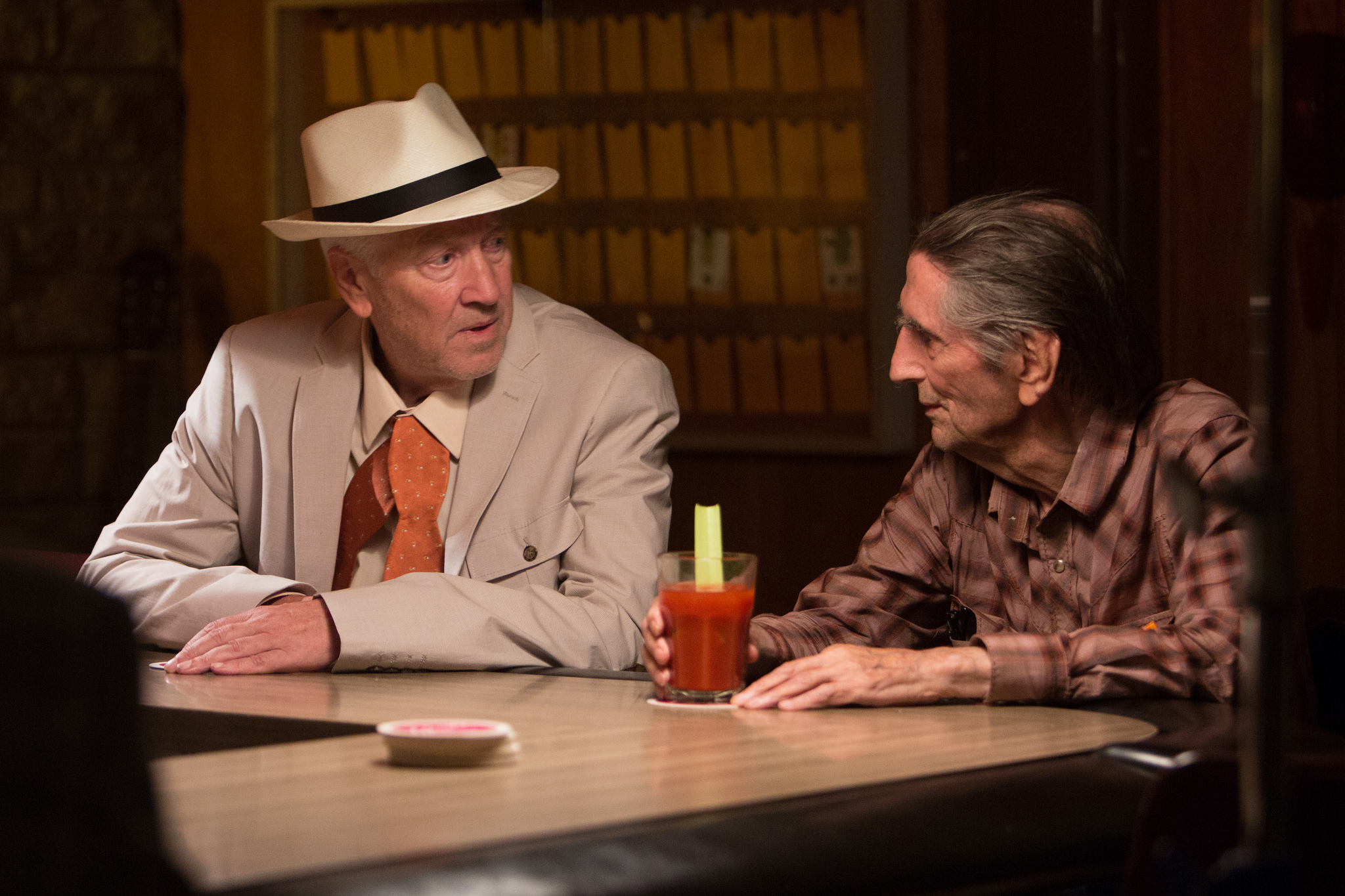 There's a little bit of a Jarmusch vibe to the film, yet it never feels derivative. Who were the filmmakers you looked to when you were realising your vision for the film?
The directors we talked about all the time were John Ford, Wim Winders, David Lynch, Jim Jarmusch and Peter Bogdanovich. The pace of the movie comes from the pace of Harry's walk. We were in post-production on the film and my editor put in the sound of footsteps as a temporary track, but he was struck by the fact that Harry's walk was so distinctively his. It was trickier to use any foley sound because the walk had a different kind of rhythm to it. Then when we started to cut the movie, that became the rhythm of the picture. It became clearer and clearer that the more we cut the picture to the walking pace of Harry Dean Stanton, the better the movie became.
Did Harry ever see a cut of the film before he passed away?
Sadly, he didn't. What happened was we were cutting all the way to [the film's premiere at] South By Southwest, so we could only deliver to there, and Harry wasn't going to be coming along in person. We started to prepare a cast and crew screening that he could attend, but he fell ill. There was never a moment when he was healthy enough to see it on the big screen, as that's the place he really wanted to see it, not on a TV or tablet. But by the time we were close to the film's release date over here, it was clear Harry seeing it on the cinema screen was unlikely to happen. Two weeks before the premiere, he died. It's interesting to think that the September UK release date will be one day before the anniversary of his death.
Such a bittersweet end to his career and life…
It was for me, and it certainly was for the rest of the people who worked on the film, but for Harry I don't think he gave a damn. He didn't really watch himself at all. The film was over for him by the time he made it. He would have rather watched a game show or a Lakers game.
Here's the trailer for Lucky: