«I bet you're a big Lee Marvin fan» Michael Madsen tells Harvey Keitel in Quentin Tarantino's Reservoir Dogs. It's an icebreaker after a potentially murderous confrontation and a recognition of the alpha male machismo, the tough guy poetry, the hardboiled white-haired gravel that Lee Marvin represents. Marvin played leaders of men no one else could possibly lead; cold hearted villains; tortured husbands and clownish louts. He could beat John Wayne in a fist fight, rival Marlon Brando in a motorcycle gang and go mano a mano with Toshiro Mifune for an entire film. A man whose bark was bad but whose bite was worse. And then still have a top selling single with I was Born Under a Wanderin' Star.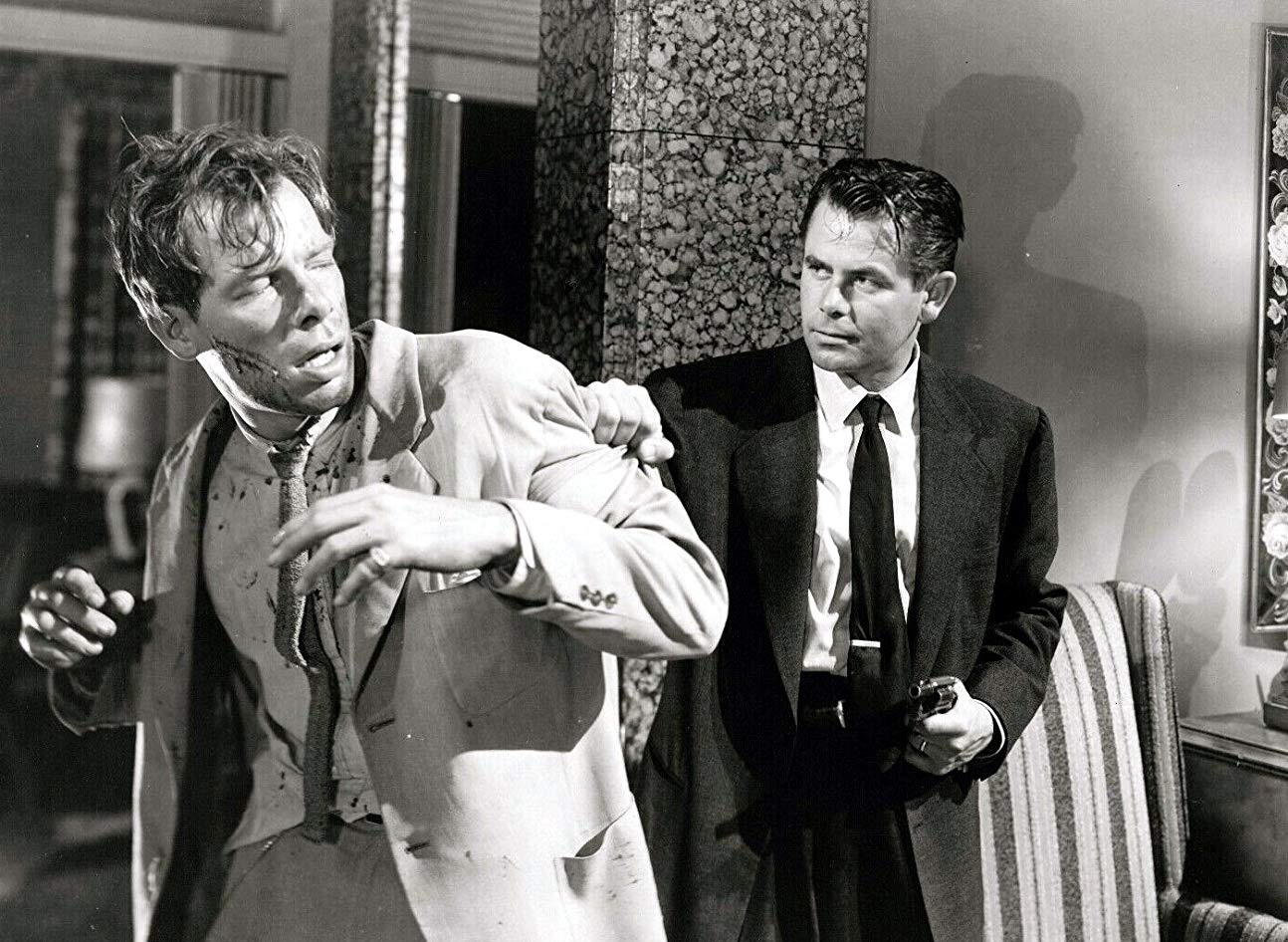 Despite his rough and tough persona, Lee Marvin wasn't born in a box car as wolves howled in the night, but came into life the child of a comfortable middle class bohemian New York couple who could trace a direct line back to George Washington and Thomas Jefferson. He was named after General Robert E. Lee, who was a cousin some way removed. As a kid he was expelled from a number of good schools for bad behaviour. A sign of his rebelliousness is the fact that when he joined the marines, fought in World War II, was machine gunned, shot by a sniper and won a fistful of medals, he was still discharged as a Private because of his misbehaviour. «I'll never be buried in Arlington Cemetery» he told an interviewer, but his Marine Corps are more understanding of misbehaviour and that is in fact where he lies today.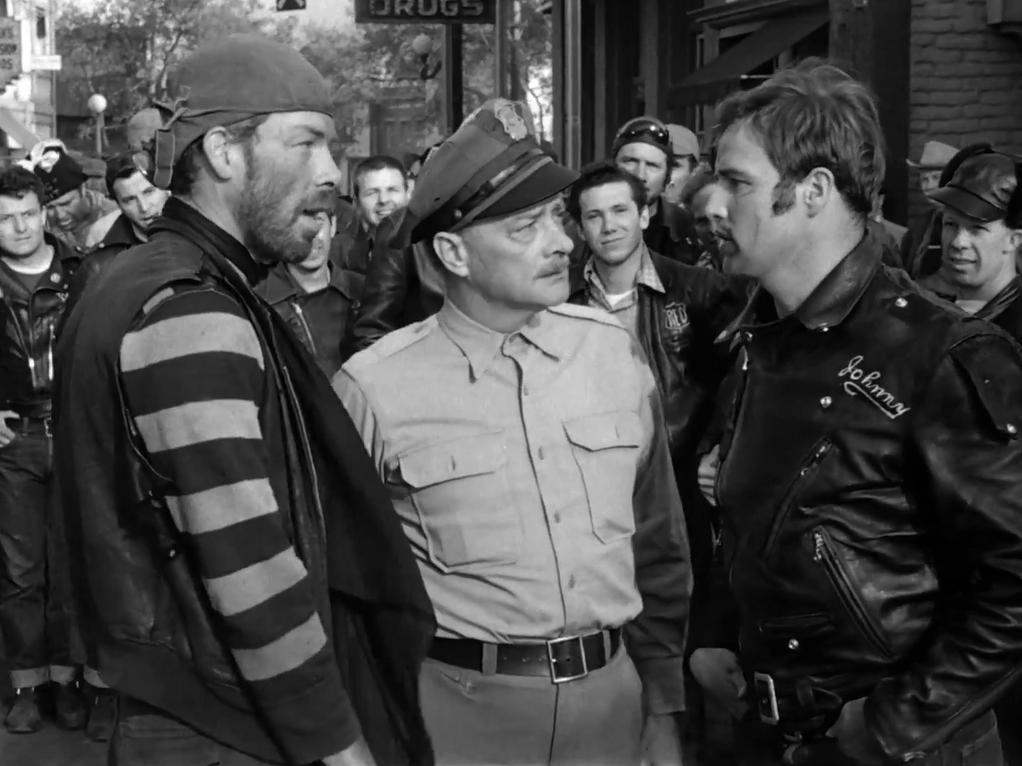 Following the war, Lee Marvin fell into acting by accident while working fixing the pipes in a theater. From the stage, he moved into television and when he was sent to Hollywood for a part in a film, he decided to relocate. Marvin was always a character actor, crediting his hungry look – «as if life had passed him by and he'd decided to get some back» as he explained. In 1953, he played the psychotic villain in Fritz Lang's classic Noir The Big Heat and as the crazy head of the motorcycle gang The Beetles opposing Marlon Brando's rival gang in The Wild One. He would face off against Spencer Tracy in Bad Day at Black Rock and James Stewart and John Wayne in The Man Who Shot Liberty Valance, also getting his character's name in the title. At the same time he was a regular presence on TV screens, guest starring in The Twilight Zone and The Virginian as well as starring in his own cop show M Squad.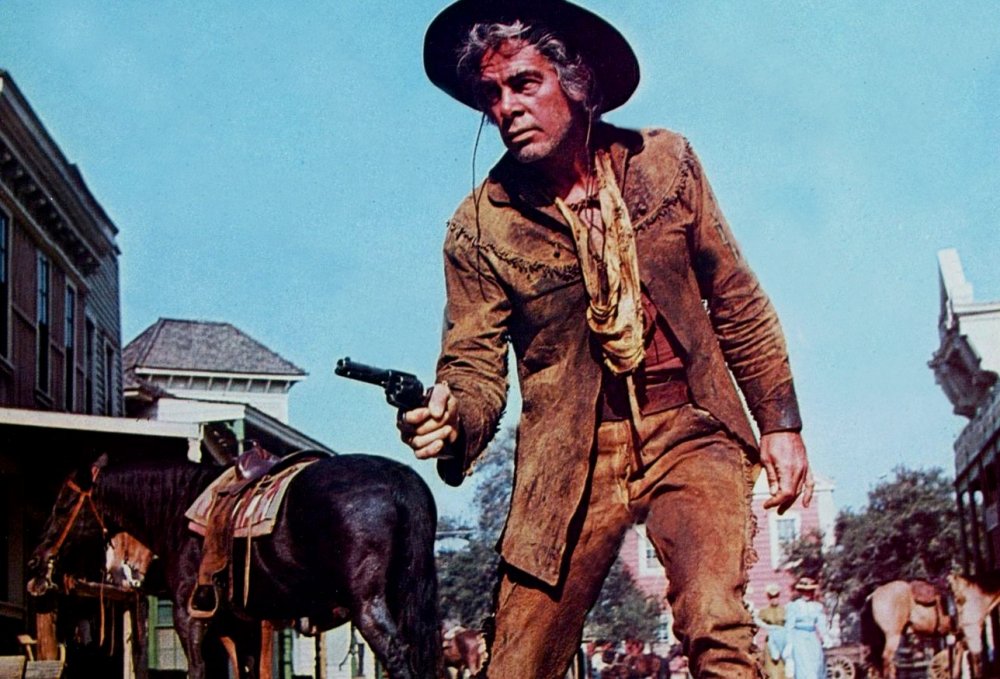 Top billing and an Oscar came his way for his double performance in Cat Ballou, a comedy western in which Lee Marvin plays both a drunk and washed up sheriff and his metal nosed assassin brother. With self-effacing humour, he thanked his co-starring horse, saying it deserved half of the award. «Liberty Valance had shot Liberty Valance», one critic quipped and it was true that now Marvin had stepped out of the rent-a-baddie roles he'd been getting and became a film star in his own right. In 1966, he led Woody Strode, Robert Ryan and Burt Lancaster against Jack Palance in The Professionals. The next year, he would again lead a disperate a desperate bunch of men in Robert Aldrich's classic war movie The Dirty Dozen. The film managed to be an old fashioned war film and a deeply subversive deconstruction at the same time with Telly Savalas, John Cassavetes and Donald Sutherland starring alongside Charles Bronson and Marvin.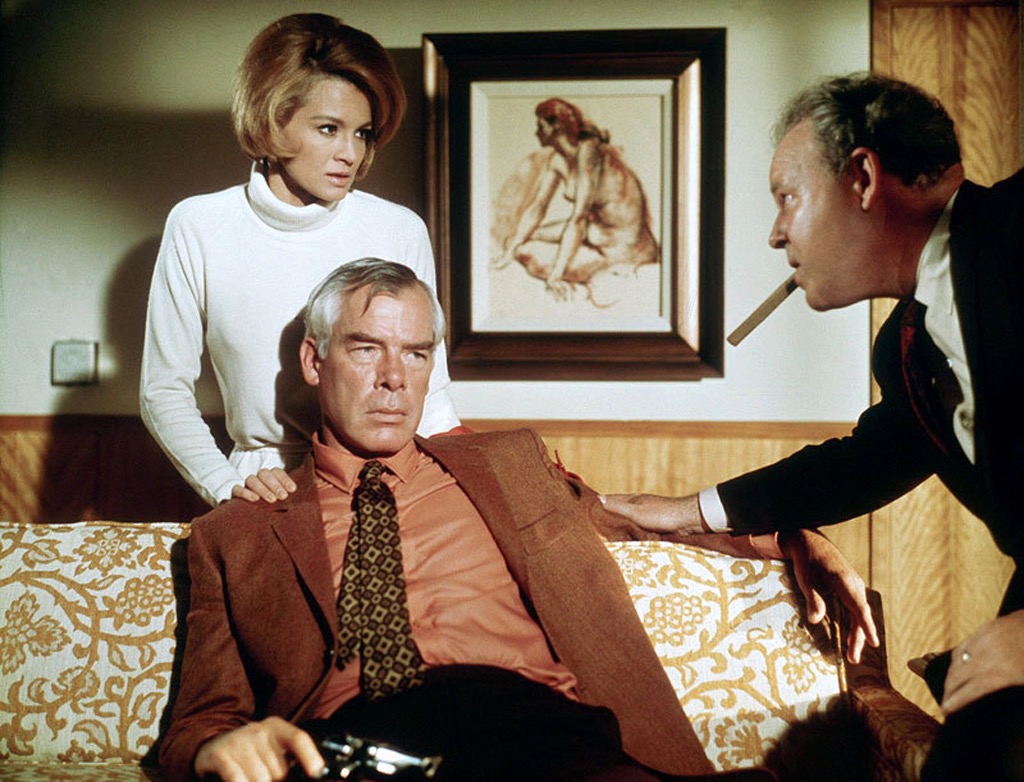 The film's success gave him more control than he'd had before in his career and he used it to make Point Blank with an upcoming English director John Boorman. This neo-noir is a thumping, stomping revenger's tragedy and features Lee Marvin at his height. Hell in the Pacific is even more startling, a two hander starring Marvin and Toshiro Mifune about an American and Japanese soldier marooned on an island who continue the Second World War alone, until they have to seek some kind of truce. The two films forged a deep friendship between the actor and director and Boorman would make a beautiful personal documentary on the actor.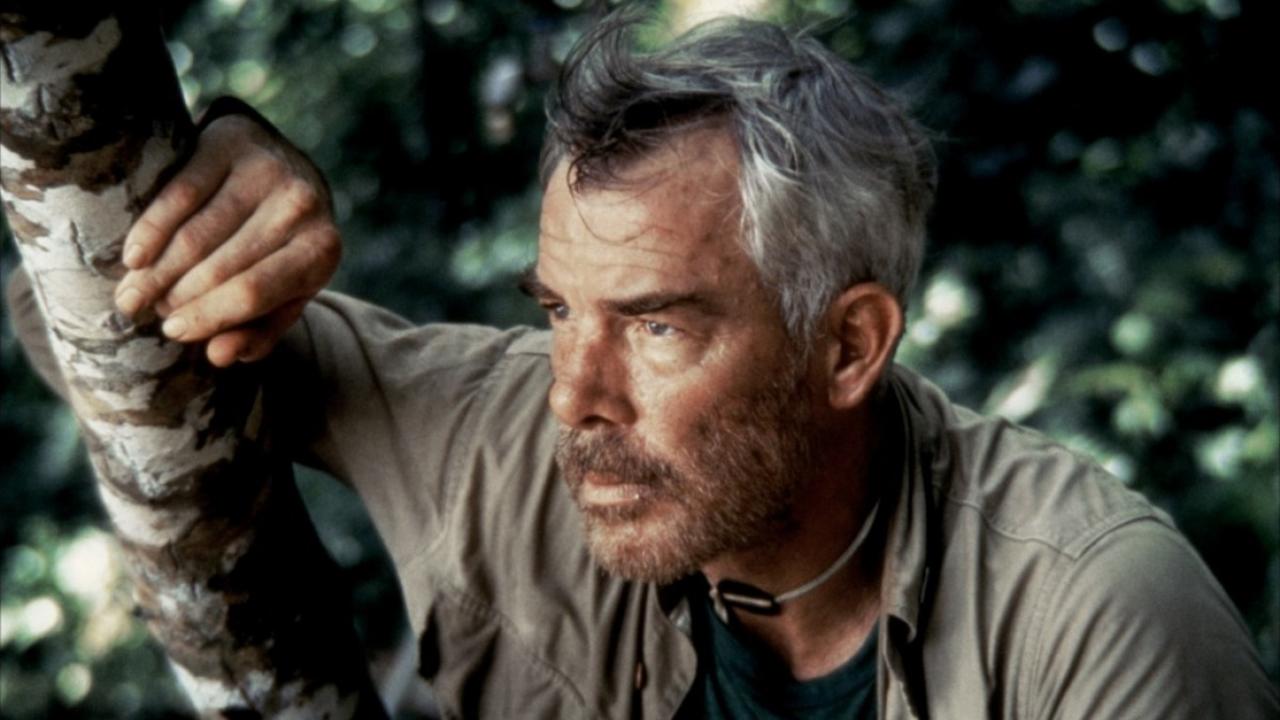 Boorman also told one of the best stories of Marvin in his cups. The actor and director were at a restaurant and Boorman didn't want the drunk Marvin to drive so he stole his car keys and got in his car to drive it away. Marvin jumped on the roof of the car. Figuring that Marvin didn't live too far from the restaurant, Boorman decided to drive Marvin (who was still hanging on) home. He was stopped by a policeman who said: «Sir, do you know you have Lee Marvin on the roof of your vehicle?» The drinking and the disillusionment with the industry meant that some big roles passed him by. He turned down Pike in The Wild Bunch, having fallen out with Sam Peckinpah and Quint in Jaws, worried that his reputation as a fisherman – he fished for Marlin – would suffer.
There were still great films to come and wonderful performances. The Emperor of the North Pole saw Lee Marvin reunited with director Robert Aldrich, playing a hobo fighting Ernest Borgnine's psychotic railroad man atop the eponymous freight train. In Samuel Fuller's The Big Red One, Marvin returned once more to fight the Second World War with the kind of cynicism reserved for those who were there. He also appeared in Gorky Park working with William Hurt who praised the elder actor's 'grandiose intimacy'.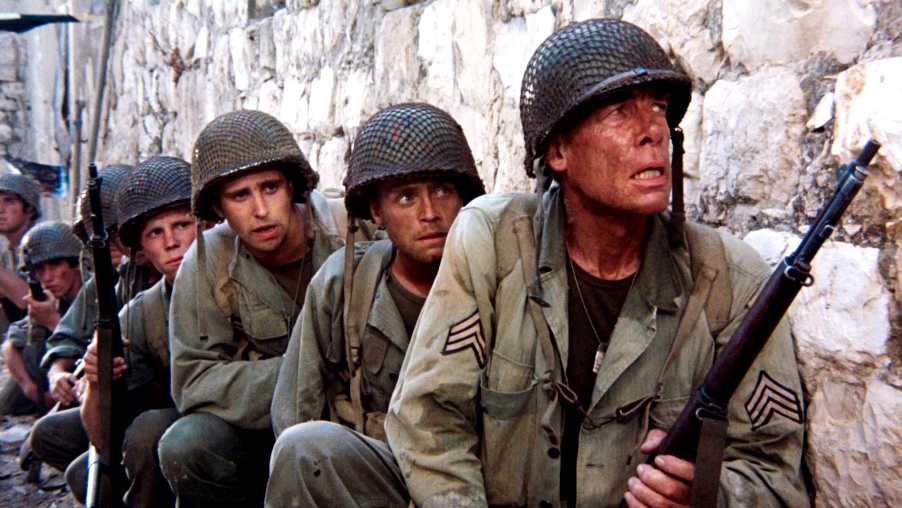 His last role was an action film featuring a new generation of tough guy Chuck Norris. It was a role Charles Bronson – who had shared the same debut feature appearance with Marvin – turned down. A new generation of men were in town, Stallone, Van Damme and Schwarzenegger. These guys were tough because of their martial art skills or their sock-stuffed-with-walnuts physiques. They didn't have the glare of Marvin, the snarl, the grit, the chops. They were fitness videos and steroids against whisky and war. I bet you're a big Lee Marvin fan. You're damned right.