Gene Hackman came to acting as a 26 year old ex-marine. The start was not auspicious. Along with classmate and buddy Dustin Hoffman, he was voted 'least likely to succeed' by the Pasadena theater class he took. When he moved to New York with Hoffman and Robert Duvall, things got worse as he met his ex-acting teacher while Hackman was working as a hotel doorman. But in a sense this is the essence of Hackman's screen persona. He is the everyman, the schlub, the guy who has already taken a bunch of kicks, but doggedly pursues his way, deep down somehow that he's right.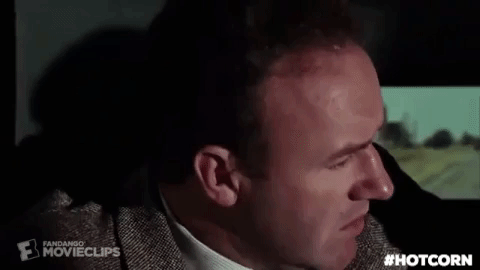 Those brown sympathetic eyes, the worn out fatigue, that hang dog expression. In the latter part of his career, he was a quality villain – someone who could seem charming and affable, but who would cut you in half – but his range from the 60s on was phenomenal and, when given the chance, he was that rare thing – a character actor who could lead a movie. Gene Hackman first garnered attention as Warren Beatty's brother and junior partner in crime in Arthur Penn's Bonnie and Clyde (you can watch it on CHILI here), which earned him a Best Supporting Actor nomination from the Academy.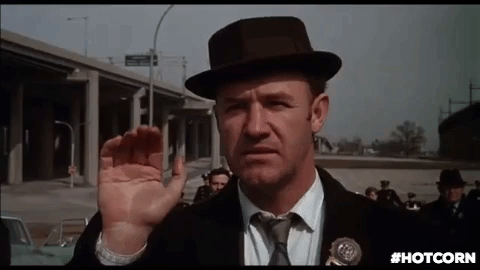 He would pick up the Oscar for his turn as 'Popeye' Doyle a working class cop whose obsession with cracking a drug case leads him to crack up in William Friedkin's 1971 crime film The French Connection. Hackman famously didn't like the idea of playing the racist cop who bends the rules to get results, but his Doyle is no Dirty Harry fantasy – a film which came out the same year – rather, he's a flawed human being compromised by his own obsession and ultimately lost. Although success would lead him to big budget productions such as The Poseidon Adventure, a thrilling disaster movie in which Hackman plays a self-sacrificing priest, he gravitated towards smaller more difficult character studies like Scarecrow.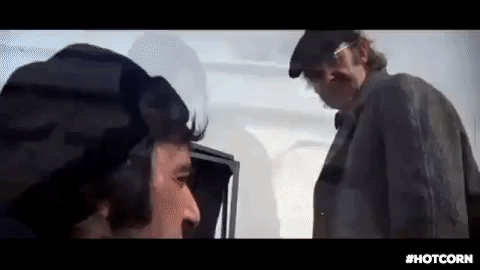 A kind of updated version Of Mice and Men, Jerry Schatzberg's 1973 road movie stars Hackman as a short-tempered tramp Max who befriends Francis (Al Pacino), a similar wanderer who has an upbeat goofy innocent personality. They're chalk-cheesy but Max has his vulnerabilities too and Francis is no dope. This is a massively underrated and underseen movie with two knockout performances. It's up there with The Last Detail and Midnight Cowboy in its examination of male friendship rubbing along on the wrong side of the American Dream. If you haven't seen it, I swear to God watch it now. You'll thank me later.
Hackman's turn as Harry Caul in Francis Ford Coppola's The Conversation is another expert character study. The dirty mac-wearing Harry is a surveillance expert who keeps his own life as empty as possible so no one can peer into it. If you want a lesson in range, the same year 1974 saw Hackman play a beautiful little cameo as the blind man in Mel Brooks' Young Frankenstein. Throughout the Seventies Hackman was working constantly appearing in big productions such as A Bridge Too Far and playing Lex Luthor in Superman, but one of his best and again little seen movies was Night Moves (watch it here), reuniting him with director Arthur Penn. A postmodern take on a Private Eye – 'Why don't you hit me like Sam Spade?' a character yells at him – the film ranks alongside Altman's The Long Goodbye and Polanski's Chinatown. Again, if you've not seen it, you can finish this article later – go and watch it.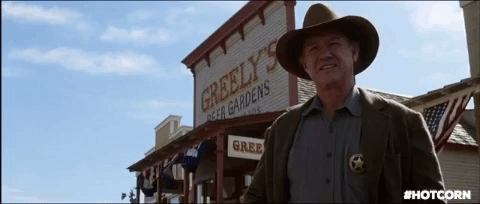 Gene Hackman's quality meant that he was never without work, unless he was having heart surgery or writing novels, generally westerns or stories of undersea adventure. Some of the highlights would include Nicolas Roeg's disturbing portrait of wealth and greed Eureka in 1983 and his FBI agent in Alan Parker's Mississippi Burning in 1988. In the 90s, he played some memorable villains in films like The Firm but perhaps hit the apotheosis of villainy in Clint Eastwood's Unforgiven. His Little Bill is a small town lawman who mixes homely cravings with sadistic violence.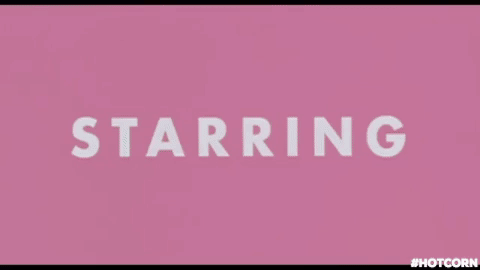 His final substantial performance was once more a lead role in Wes Anderson's The Royal Tenenbaums. Anderson wrote the part specifically with Hackman in mind but when he told the actor this he got a stern rebuke. Ever the actor, Hackman didn't want to believe he was a type who could be written for. He wanted to have a real character to play, not a version of his screen persona. But in Royal he still found the failure and the persistence which he had been so humanely portraying his whole life.