I met David Niven twice. I don't mean in real life. Unfortunately, because I can't imagine a better dinner companion. But I met him as a star of movies as diverse as Pink Panther and Guns of Navarone, an old fashioned movie star coming from the golden age of Hollywood and the big studios to being a perennial favourite on television, especially during the holiday season. Then I met him again when I read his two wonderful books: The Moon's a Balloon and Bring on the Empty Horses. The first of these is his autobiography, and tells the story of his unorthodox and confusing childhood, private schools and his becoming an officer in the British Army. However, in trouble for insubordination he escaped and resigned his commision while at sea on his way to New York.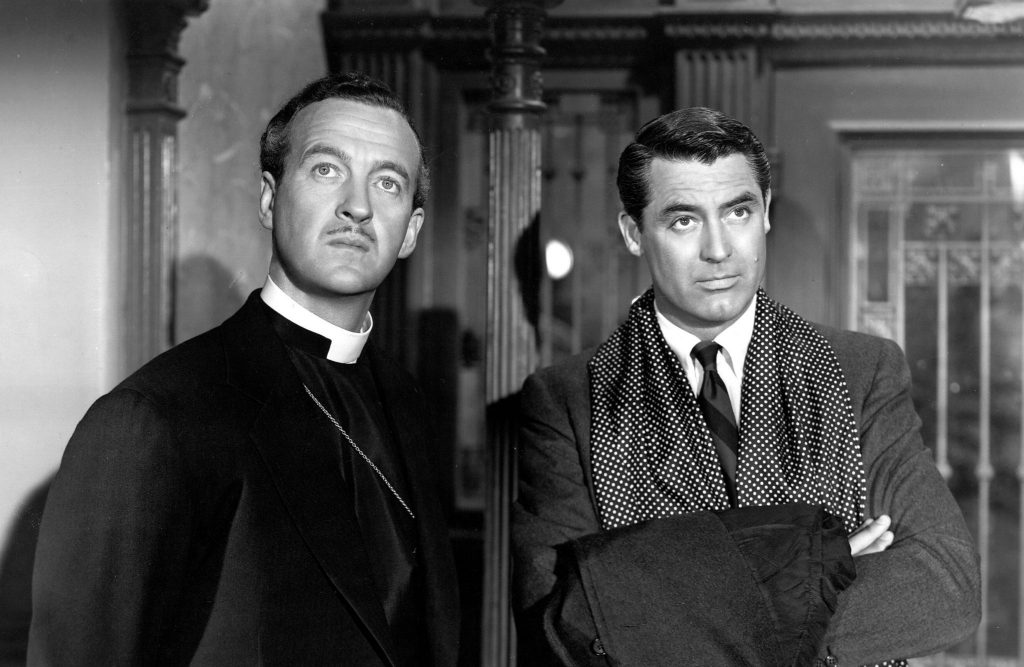 Niven was first hired as an extra, or more specifically: "Anglo-Saxon Type No. 2,008." However, he was soon picking up larger parts as his bearing and wit became apparent to all. Larger supporting roles came in The Charge of the Light Brigade (1936) and David O. Selznick's The Prisoner of Zenda (1937), but his first major breakthrough was the supporting role opposite Laurence Olivier in Wuthering Heights (1939). But when war broke out, Niven immediately abandoned his glittering career and returned to the army. Although he would make a few films for propaganda purposes such as The First of the Few (1942), directed by Leslie Howard, and The Way Ahead (1944), directed by Carol Reed, Niven was involved in active missions and took part in the D-Day invasions. True to type, he kept his mouth shut about his service although he did recount how Winston Churchill had congratulated him at a dinner party, saying: "Young man, you did a fine thing to give up your film career to fight for your country. Mark you, had you not done so − it would have been despicable."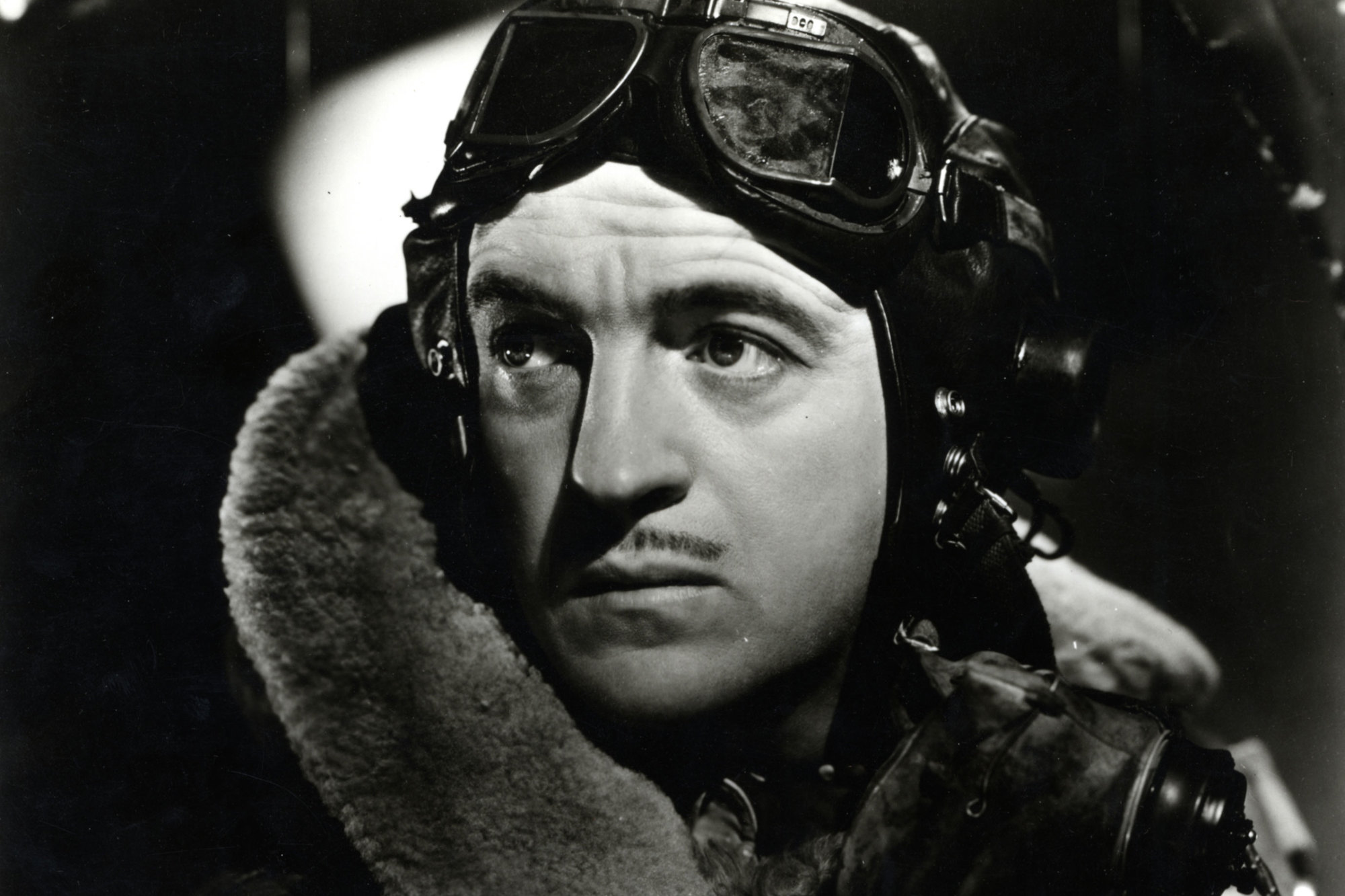 His post-war career began with possibly his best film Powell and Pressburger's A Matter of Life and Death (1946). A magical realist story of a doomed pilot of a shot up Lancaster Bomber. He ought to have died but his conductor to the afterlife loses him in his fog and he miraculously has survived. A trial is held in Heaven to argue whether he should be allowed to stay on Earth. It is biting and funny, amusing and wholesomely sentimental and was the first time Niven appeared as both a convincing romantic lead and a wartime hero. However, it wasn't all plain sailing. Though he proved he still had a dab hand at light comedy in The Bishop's Wife (1947) starring Cary Grant, the flop of Bonnie Prince Charlie (1948) and a falling out with studio head Samuel Goldwyn saw his career hit a slump.
Niven's comeback was secured with the success of the Jules Verne adaptation Around the World in 80 Days (1956). Niven was a comfortable on screen presence, familiar, avuncular, charming without being smarmy, self-deprecating. He could also add a serious layer when needed to as in Bonjour Tristesse and Separate Tables (both 1958). For the latter, David Niven cemented his reputation managing to win the Best Actor Oscar even as he was hosting the ceremony – the only actor to have done so. More success would come with the Alistair MacLean wartime actioner Guns of Navarone (1961) and the comedy masterpiece The Pink Panther (1963), though Niven's suave jewel thief was eclipsed by Peter Sellers' performance as Inspector Clouseau.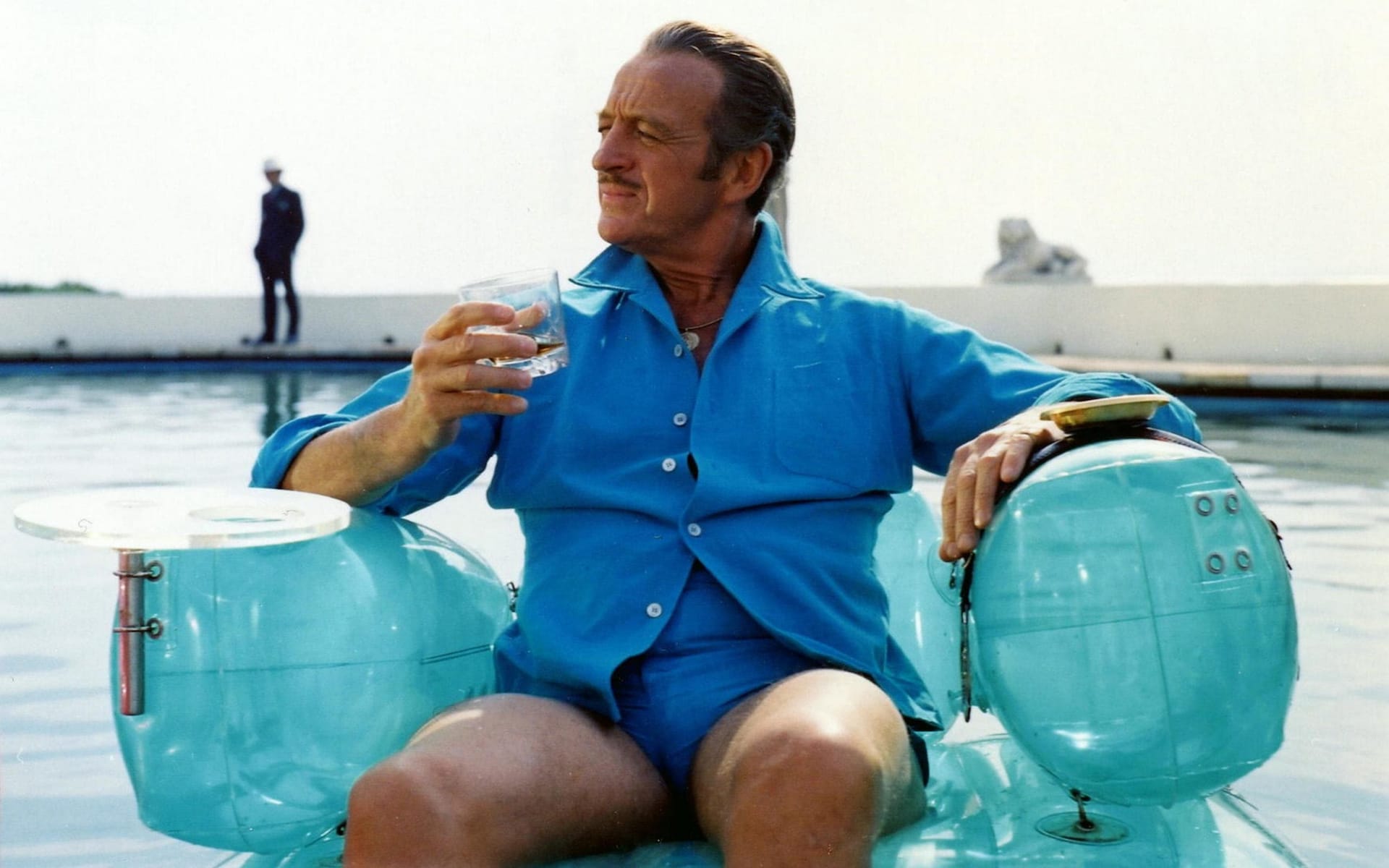 Firmly established as Hollywood royalty, Niven managed at once to maintain the air of a certain English elan – for which see that skinny neat mustache – while perfectly willing to poke fun at it. There was the perfect English gentleman in him but there was also the possibility of the rake, the imposter, the seedy, the cad. His autobiography proves to be shifty as well. Full of hilarious and apparently candid stories, it also hid the protracted misery of his second marriage and exaggerated the joyful tennis playing fun of Hollywood in its heyday. But Niven was an actor you wanted to believe, and who was easy to life. Ian Fleming saw him as the perfect actor for his James Bond, though he ended up starring in the woeful Casino Royale. With a talent of such obvious longevity it is churlish to wonder what might have been