Yes, They Don't Make 'Em Like That No More: usually in our series, our subjects are long defunct. Either icons of classic Hollywood – like Humphrey Bogart – or retired craftsmen like Gene Hackman whose work spans decades. But Clint Eastwood is neither dead nor retired and now he's 90 years old. What is indisputable however is his iconic status, whether as the man with no name for Sergio Leone or Inspector Callahan and his massive contribution to American cinema. And yet his is an unlikely story. Clint Eastwood Jr. was an ordinary student with little interest beyond music. When he got a job as an actor, he was soon typecast as a dull handsome type more suited to TV, where he first got his taste for fame as Rowdy Yates, Eric Fleming's sidekick in the Western show Rawhide. Seven seasons can bury a man and Clint Eastwood was getting desperate to breakout, even recording an album of 'Cowboy Favorites', but it was the decision to take a Summer job making a Western in Spain, directed by an Italian who spoke no English which changed his career.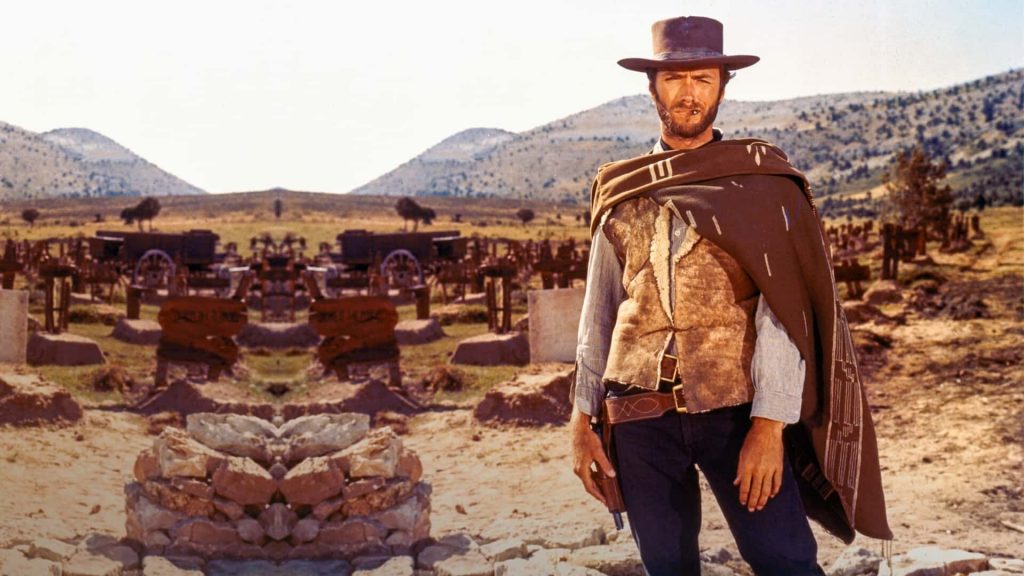 But the change wasn't sudden. Although Fistful of Dollars was a hit in Europe, unfortunately it was blocked in the US because of an ongoing legal case between Leone and Akira Kurosawa who had written to Leone to congratulate him on copying Yojimbo practically shot for shot. As the legal case took its tedious way through the Italian legal system, there was time for Clint Eastwood and Leone to make two more follow ups. This meant that once the legal logjam was cleared Fistful of Dollars, For a Few Dollars More and The Good, the Bad and the Ugly could all be released within the same year and the Spaghetti Western became a phenomenon and killed Rowdy Yates overnight.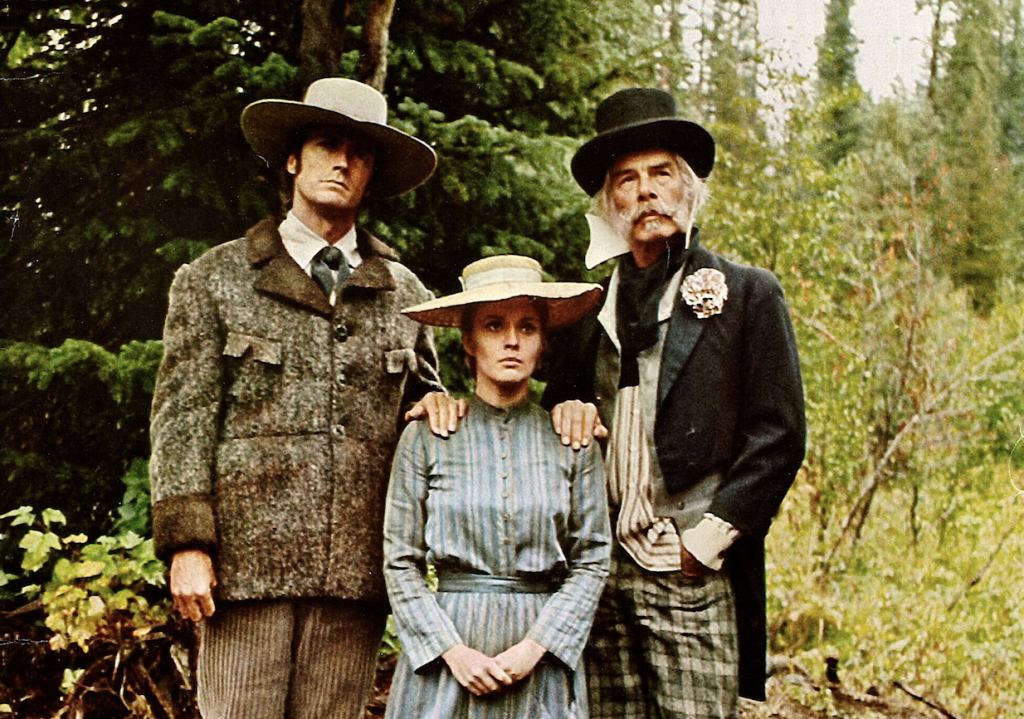 But Clint Eastwood was thirty six years old and in a hurry. Even with his new star power, he still found himself playing sidekick roles to more established players – Where Eagles Dare with Richard Burton and Paint Your Wagon with Lee Marvin – but by the seventies and in partnership with a new creative daddy figure Don Siegel, Eastwood would extend his range of American antihero: from the wounded soldier of The Beguiled to the quasi-fascist cop Dirty Harry. He also turned his hand to directing and built a reputation for bringing movies in on time and under budget and with a tidy return. And yet for all his pushing of envelopes it was the orangutan meets fist fighter comedy Any Which Way You Can which became his biggest hit so far of his career in 1980. Right turn, Clyde!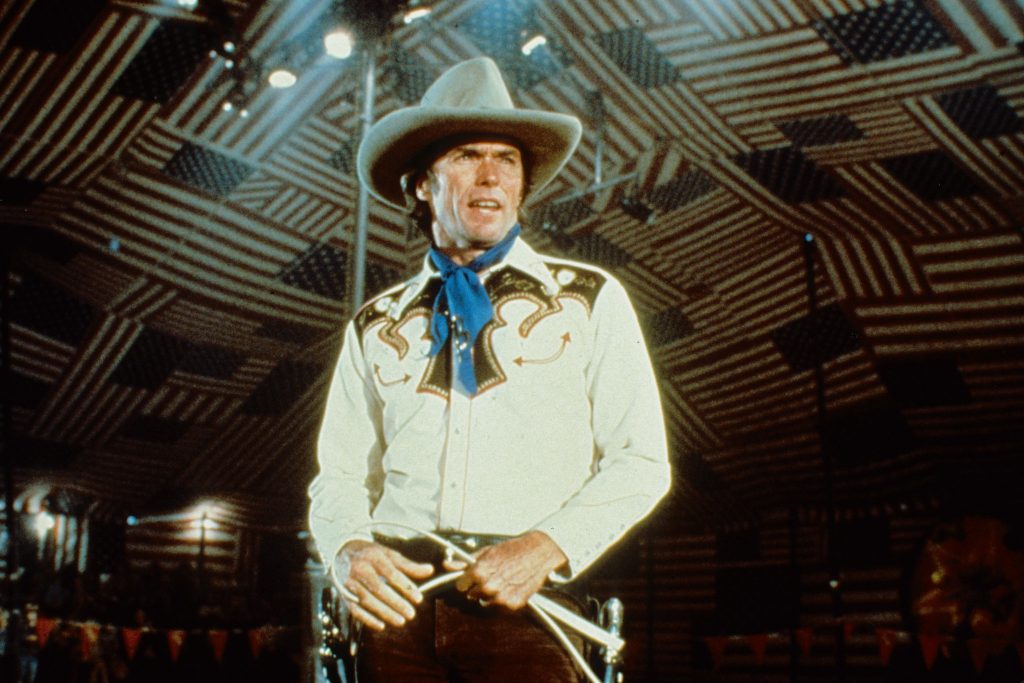 The 80s found Clint Eastwood in touch with audiences that would vote for Reagan and queue to see Rambo. But Eastwood always retained a cunning understanding between the gap of his persona and the frailties it covered. Watch Bronco Billy, and you'll see an Eastwood taking apart his cowboy persona and gently lampooning it. Or Tightrope, in which his sexually deviant policeman gets caught up in the hunt for a serial killer. By now, he was getting long in the tooth, but rather than denying his age he made it a theme. In fact it's amazing how early Clint begins to make the 'I'm too old for this shit' movies. He made Honkytonk Man – perhaps his best most nuanced performance ever – in 1982. Pale Rider was 1985 and Heartbreak Ridge 1986 (you can stream it here).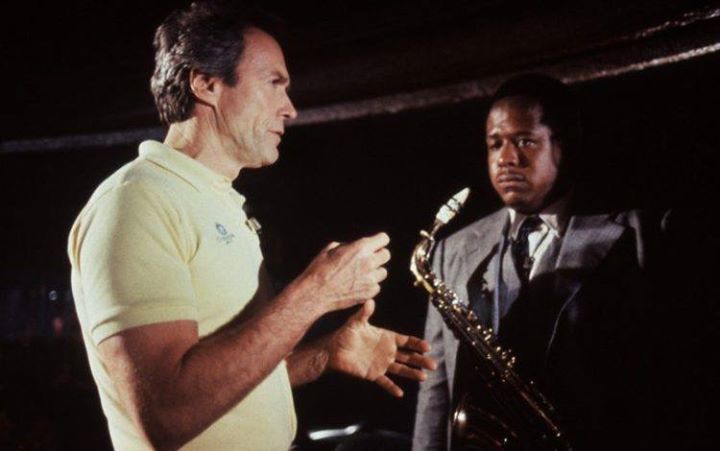 But it was as a director that he began to flower with bold films that often ran against his Eighties public persona. His abiding love of jazz fed into his biopic of Charlie Parker Bird which was his first film to garner critical acclaim. Unforgiven in 1992 saw Oscar triumph and almost instant classic status. More films were to follow: Mystic River, Million Dollar Baby, Flags of Our Fathers and Letters from Iwo Jima. More recently the great American anti-hero seems intent on exploring and deconstructing notions of American heroism from Sully to American Sniper.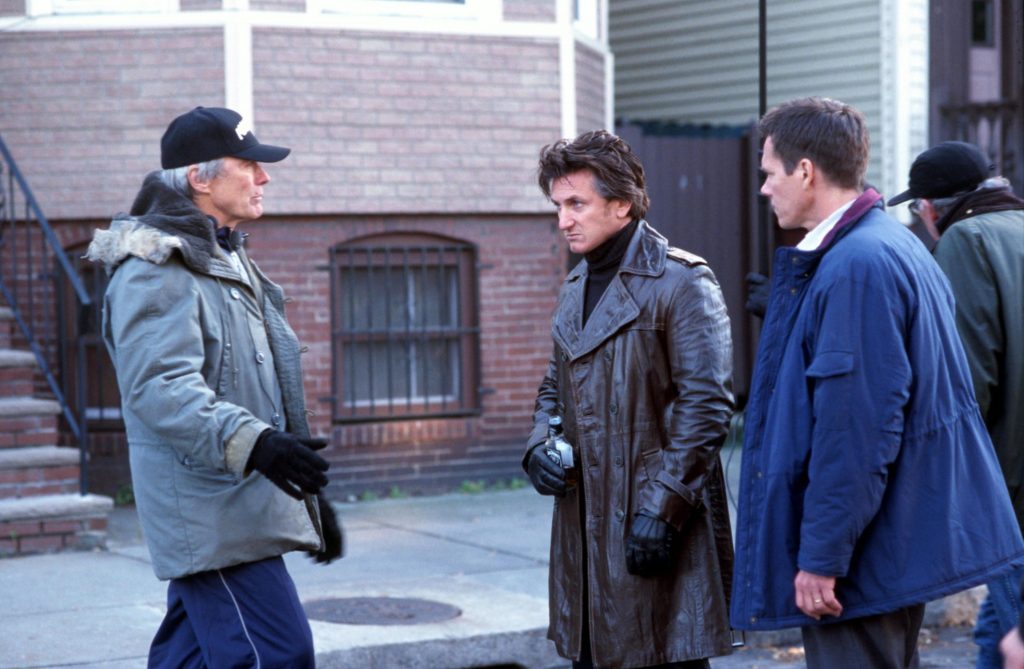 There were some nutso decisions that didn't quite make it, like Hereafter or the immediately forgettable musical Jersey Boys, but quietly Eastwood had built an eclectic and impressive filmography that contained several nailed on classics. And this from the guy that Sergio Leone once described as having two expressions: with hat and without hat. But Clint Eastwood has come a long way from TV cowboy or dirty cop. As an actor, he has his place in the long history of the American squint and as a director, for longevity and popular acclaim, he can stand toe to toe with the likes of Steven Spielberg and Martin Scorsese.