AMERICAN PSYCHO – Bret Easton Ellis' original novel was almost met with as much controversy as it was acclaim when it first burst onto the literary scene back in 1991. Even back then, it was regarded as one of those unfilmable cult novels, due largely to the overly sadistic acts committed by twisted yuppie protagonist Patrick Bateman, sometimes described in horrific, agonisingly-long detail. Against all odds, not only did Mary Harron – director and co-writer of the screen adaptation in 2000 – manage to successfully wrestle the book to screen, but she did so without delving too deep into the depravity, and bringing to the fore the novel's satirical exploration of that grotesque eighties 'me' culture, satisfying both fans of the novel and author Bret Easton Ellis, who had been disappointed with the resulting cinematic treatment of his earlier, debut novel Less Than Zero. One outstanding book-to-film adaptations.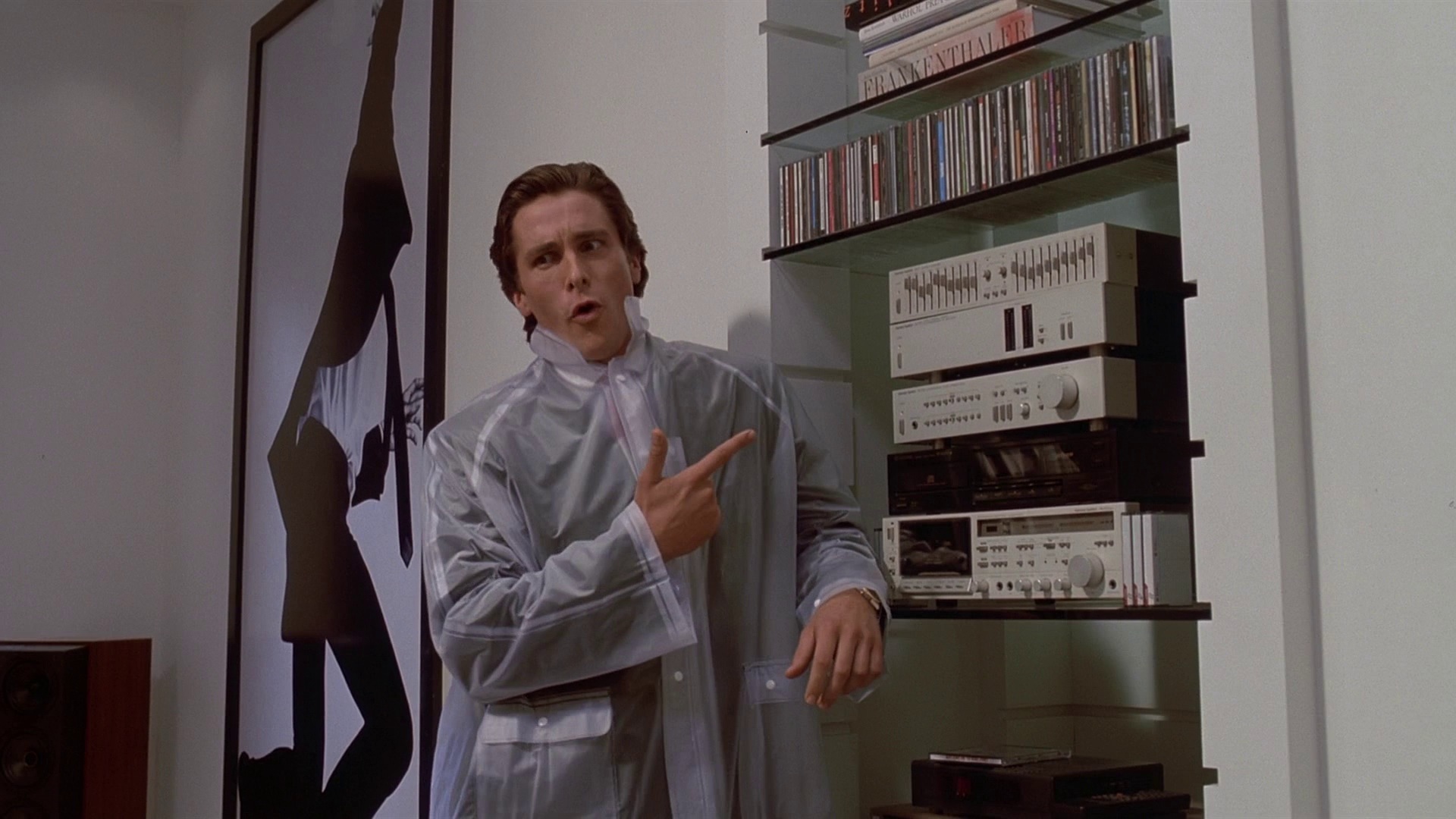 NO COUNTRY FOR OLD MEN – This outstanding 2007 Coen bros venture – their first film to bring home a Best Picture and Best Director(s) win at the Oscars – is one of the most faithful screen adaptations (Cormac McCarthy) you're ever likely to see. Even youngest sibling Ethan said it best when he admitted that their writing process here was "one of us types into the computer while the other holds the spine of the book open flat". Those unforgettable characters are right there on the page, particularly the chillingly inhuman (and almost unhuman) hitman, Anton Chigurh – played by another of the film's Oscar winners, Javier Bardem. No Country for Old Men also manged to finally showcase the full extent of the immensely talented Josh Brolin's screen allure, even if his character sadly and rather unceremoniously *SPOILER* buys it just before the third act. This film is a shining example of sticking to that age-old maxim "if it ain't broke, don't fix it" when it comes to adapting superior and already inherently cinematic material for the screen.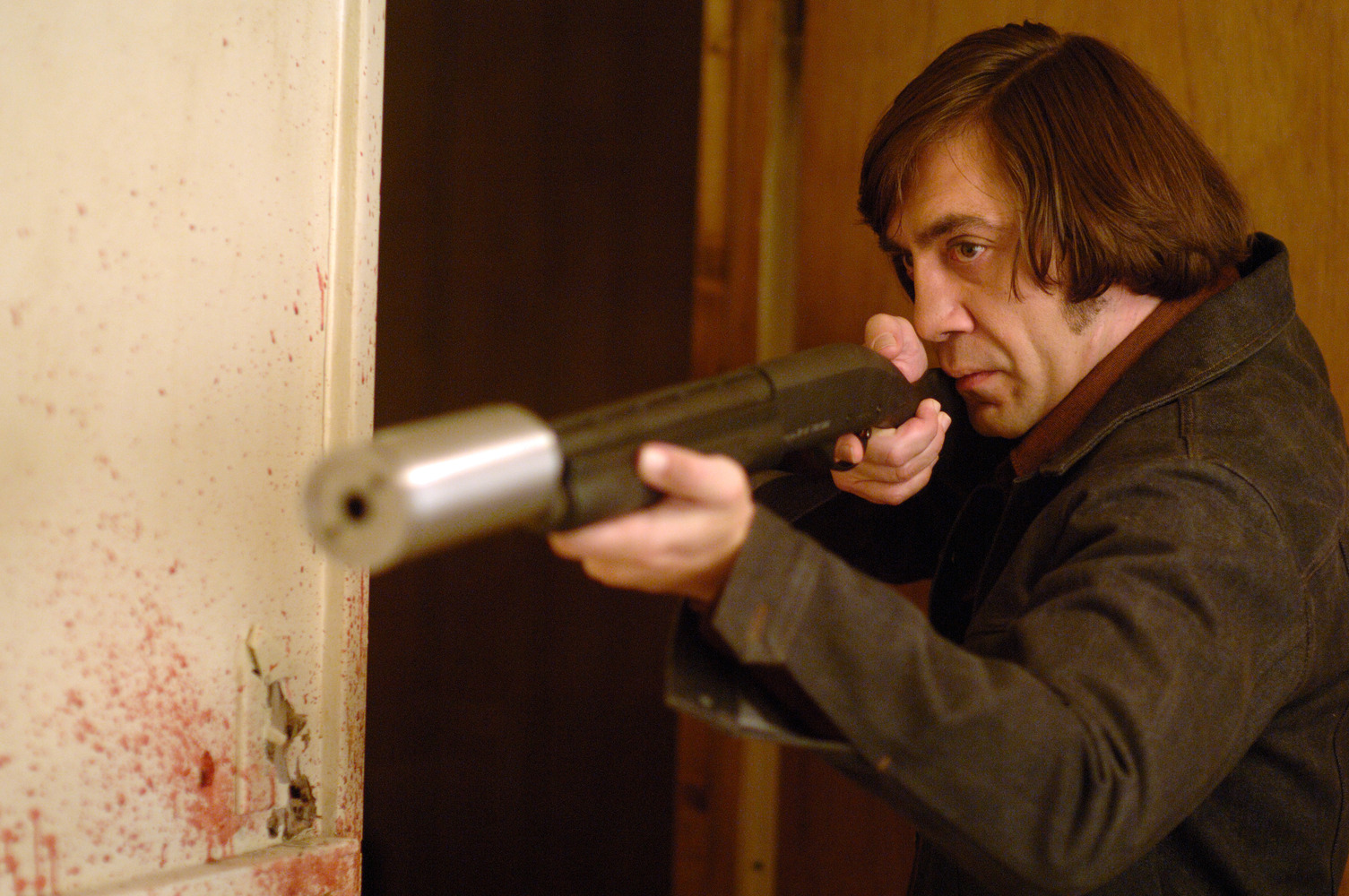 L.A. CONFIDENTIAL – Historically, it's fair to say that James Ellroy's cinematic adaptations have been a mixed bag, but this 1997 big-screen version of the author's highly-praised 1990 novel of the same name stands head and shoulders above the rest. This classy period procedural about the dark underbelly of Hollywood celebrity and police corruption also launched to careers of Aussie and New Zealand imports Guy Pearce and Russell Crowe, and turned solid journeyman director Curtis Hanson into a much in-demand A-list filmmaker. It remains a classy and sometimes hard-hitting neo-noir, with a whole raft of memorable performances, not least from the then two young stars, the now disgraced Kevin Spacey and the luminous Kim Basinger, who picked up the Best Supporting Actress statuette for her portrayal of high-end prostitute.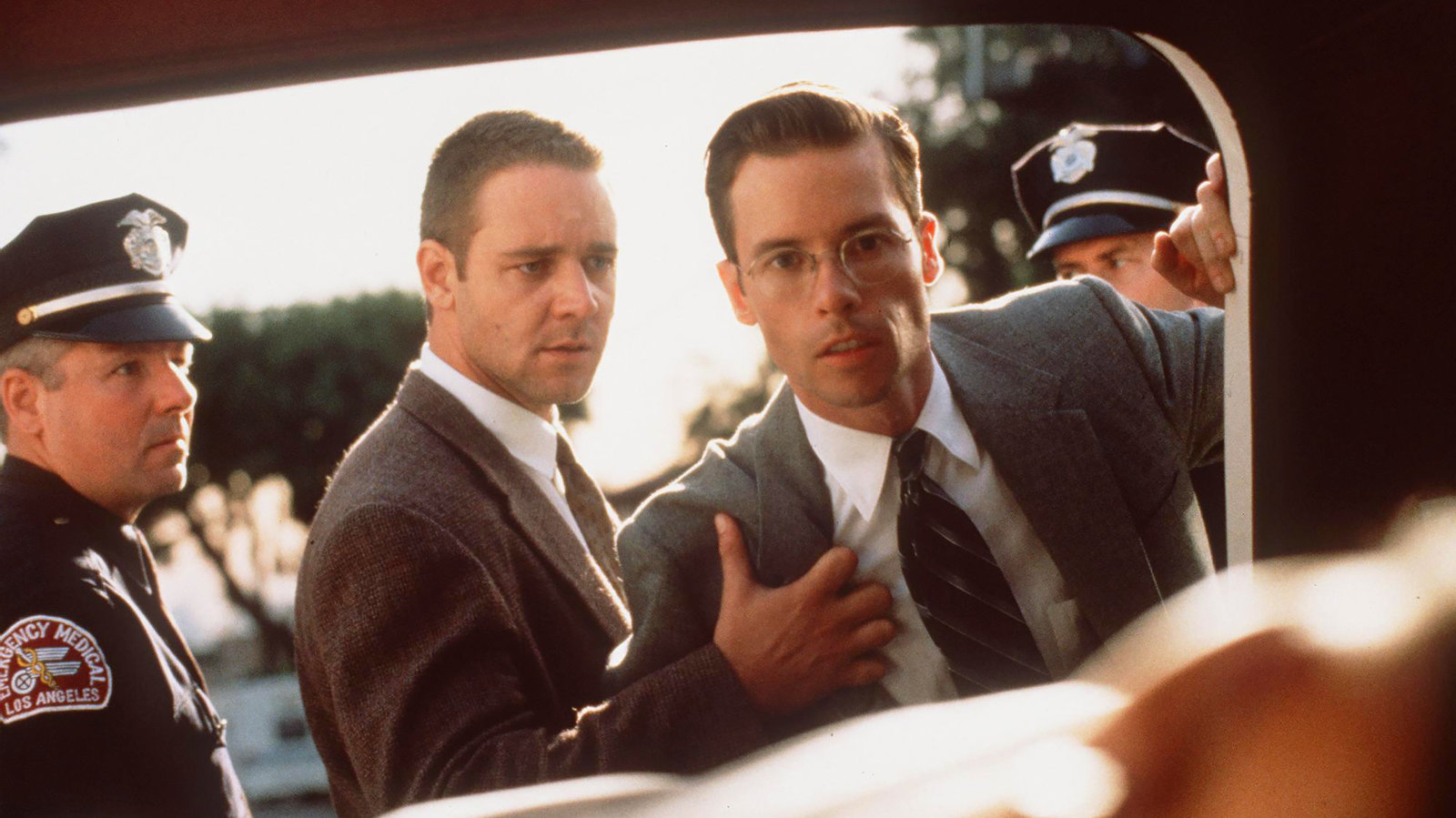 JACKIE BROWN – For a filmmaker who nowadays revels in the viscera as much as the wordplay, Jackie Brown has pretty much zero of the former, but welcome lashings of the latter. Adapted from the Elmore Leonard novel Run Punch, Tarantino changed the name of the central character from Jackie Burke to Jackie Brown in overt homage to the film's lead actress Pan Grier's career as a butt-kicking Blaxploitation star and her starring role in 1974's Foxy Brown. But the director's reverence for that genre is in name only, as Jackie Brown is a laid-back, dialled-down crime tale, and all the better for it. Grier remains a marvel as the compromised flight attendant, engaged in a battle of wits with both the law and her criminal associate (a magnetic Samuel L. Jackson) and Robert Forster is similarly fantastic as a her wannabe love interest. Jackie Brown is a nice respite from those full-throttled genre deconstructions which have made up Tarantino's latter career. One outstanding book-to-film adaptations.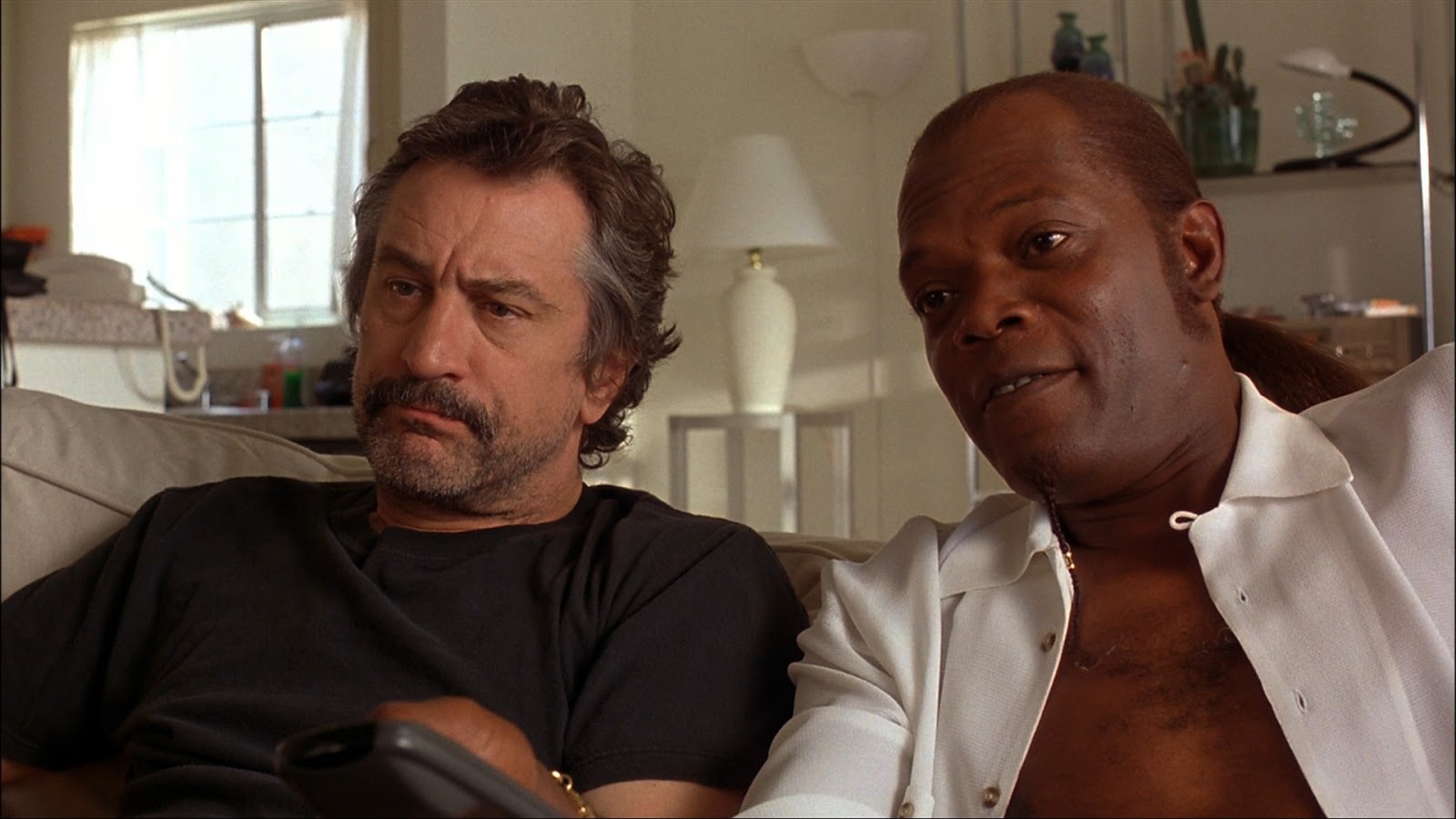 ROSEMARY'S BABY – Paranoia and witchcraft is abound in sixties New York City with his masterful suspense yarn, so good it was actually selected for preservation in the National Film Registry by the Library of Congress, joining those films deemed the very best examples of the medium. This tale of occult meddling in the lives of a young women (Mia Farrow – the very epitome of that decide, with her slender frame and Vidal Sassoon-designed pixie haircut), Roman Polanski's biggest film of his career up to that point is still an unnerving and terrifying treat. Ira Levin's original novel of the same name reads like a horror-infused early series of Mad Men, and if that isn't enough to entice those unfamiliar with either material, then to hell with you.