Show business has always been a family business with great acting dynasties from the Redgraves to the Barrymores stretching across theatre and cinema history. Peter Fonda had a particularly tough act to follow. Father Henry was a towering presence, embodying great American figures such as Young Lincoln, Wyatt Earp in My Darling Clementine and Tom Joad in Grapes of Wrath. No wonder Fonda – along with much of his generation (and sister Jane) – steered towards another horizon, growing his hair long, embracing the counter-culture and stepping out from the shadow of dad.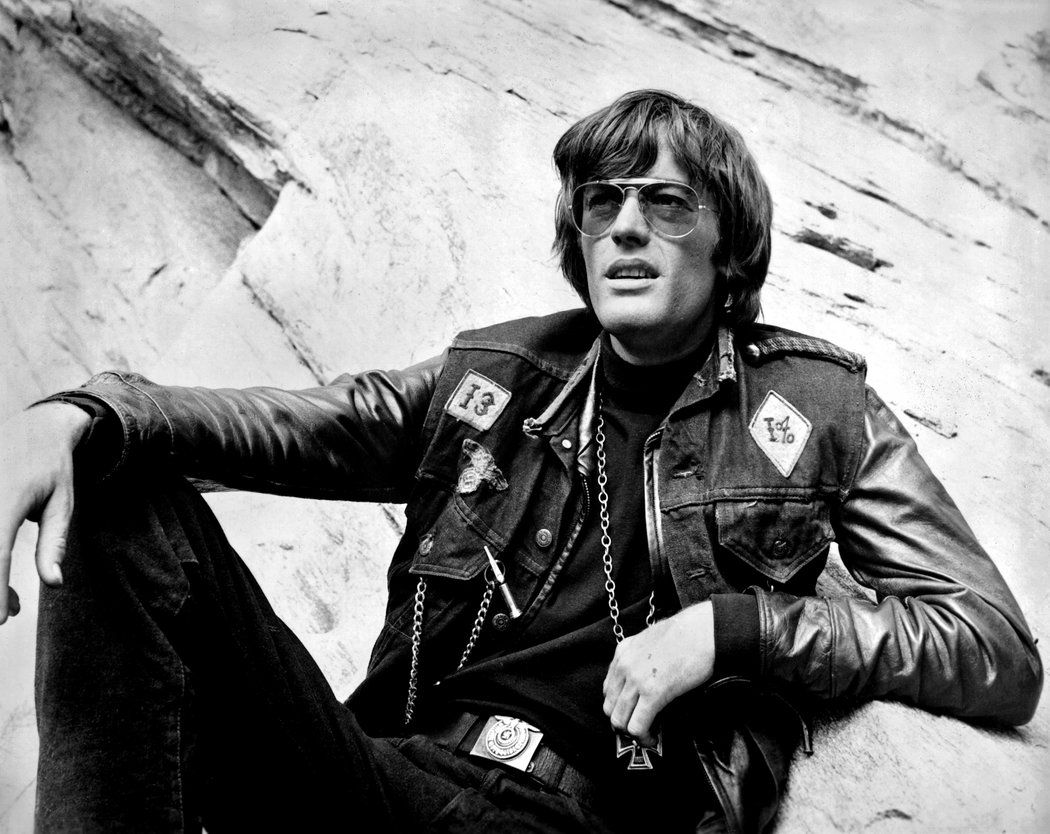 Following an abortive attempt at the conventional Hollywood male lead, Peter Fonda soon found himself in 1966 under the direction of Roger Corman where he made Wild Angels, a gritty and exciting Hell's Angels movie which would also serve as the sampled inspiration for Primal Scream's hit 'Loaded' – 'we're gonna have a good time…we're gonna have a party!' He followed it up with The Trip, written by future co-star Jack Nicholson. Dennis Hopper co-starred.
The three – Nicholson, Hopper and Fonda – would reunite in the groundbreaking film that would launch the New Cinema and the counterculture onto the big screen: Easy Rider (you can stream it on CHILI here). The use of a rock soundtrack, the innovative editing and cinematography, the downbeat ending and the subversive wit proved hugely popular and had Hollywood executives running around with their hair on fire trying to catch up with what was going on. All their solid studio fare looked increasingly creaky and irrelevant, with Cleopatra the most obvious big budget example. Fonda himself played a straight man to Nicholson and Hopper's zanier figures, but in a way he embodied a new form of American heroism, superseding the figures his father had so successfully played and finally offering something new.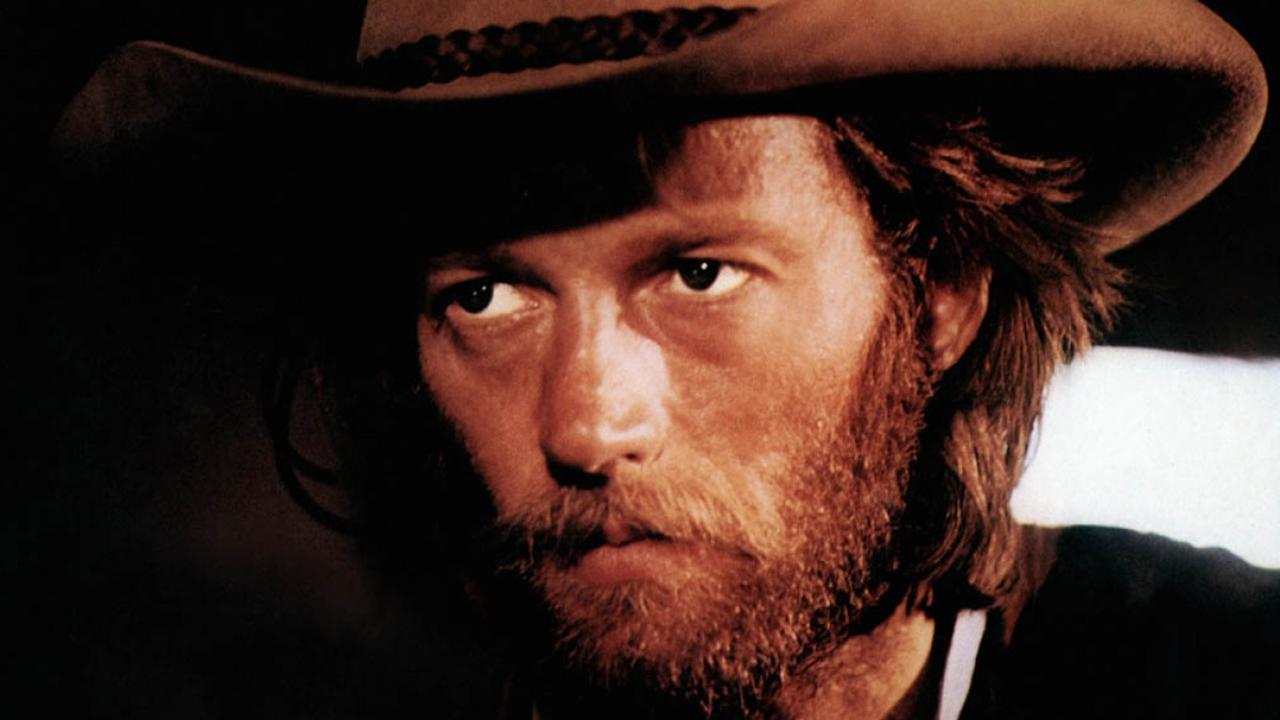 With kudos and visibility earned, Fonda turned to directing with the beautiful and – at the time – sadly underrated western The Hired Hand. It is a melancholic Western which seems also to hark back to a the roots of American freedom and an almost tangible male loneliness that goes with it. It was one of a number of films which Fonda made with Warren Oates, a good friend. One of those films was the little known gem Race with the Devil (you can watch it on streaming here), in which the pair try to protect their family motor homes from a satanic cult. The film was a hit as was Dirty Mary, Crazy Larry  in which Fonda and Susan George drove across country escaping the police after a bank heist. It was a stylish exciting car movie graced with a typically grim conclusion.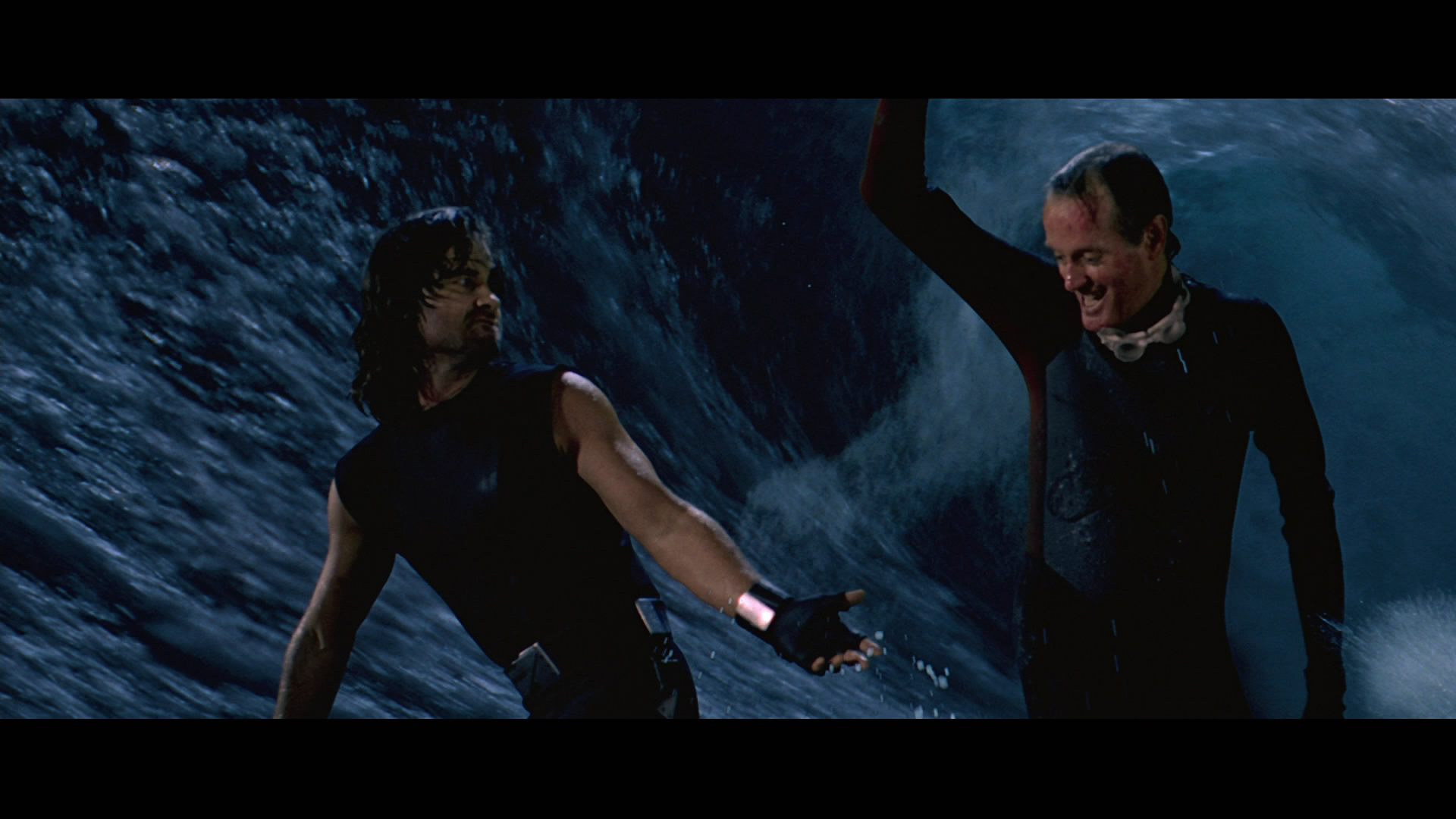 The 80s and 90s saw Peter Fonda tinker with self-parody and turn up in increasingly bit part appearances. The Cannonball Run and Escape from LA allowed him to riff on his iconic status but there was little of substance until Ulee's Gold gave him the autumnal role of a bee keeper attempting to save his son and granddaughter from a life of drug dependency. The film was winning, the performance assured and the timing was perfect for him to pick up his Academy Award nomination but thouygh he won the Golden Globe the famous statuette eluded him. Another substantial role in Steven Soderbergh's The Limey attracted attention once more and allowed Fonda an opportunity to reflect on his own legacy, as a record producer who accidentally kills Terence Stamp's daughter.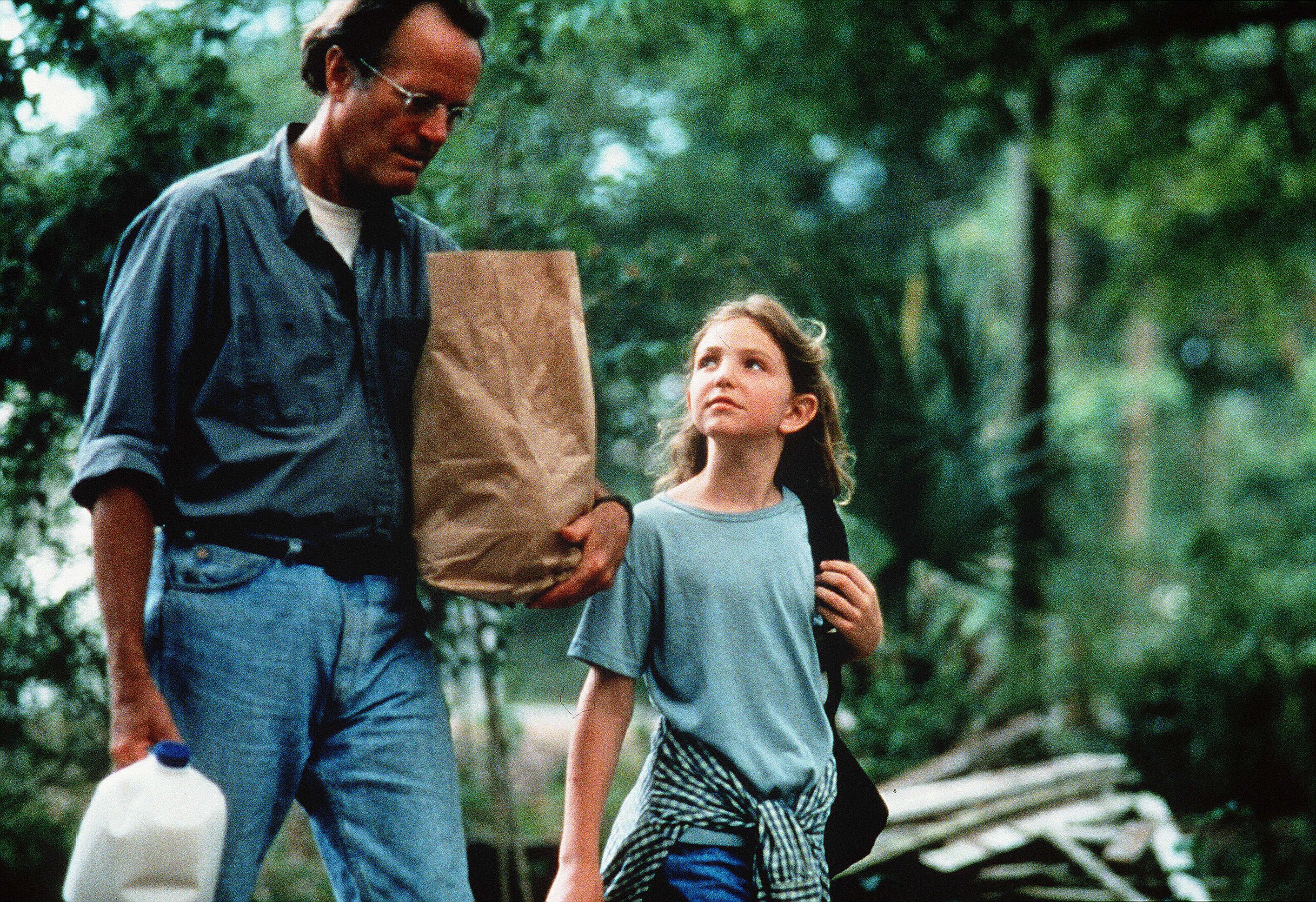 Although he never stopped working into the new millennium and many of his roles were substantial, Fonda will always be famed for the way he took over the 60s and 70s. Unlike Nicholson and Hopper, there was something more relaxed about Fonda, steadier. He was a rebel who knew what was up and there was a sadness rather than a frenzy to his rebellion. As Wyatt "Captain America" Earp in Easy Rider, he has the authority to pronounce 'We blew it!' and the dignity to continue regardless. Ride in Peace, man. Ride in peace.