After a 13 year absence from the big screen, Damsels in Distress marked a welcome return for director Whit Stillman. The director was a critic darling of the early nineties US indie movie scene, and with the exception of his 2016 Jane Austen adaptation Love & Friendship, his previous, immensely-likable films all revolved around a group of preppy and erudite characters in a contemporary middle-class setting. Like that previous work (Metropolitan received an Oscar nod for Best Original Screenplay way back in 1990) he's covers similar terrain in Damsels in Distress, this time an emphasis on the whimsy.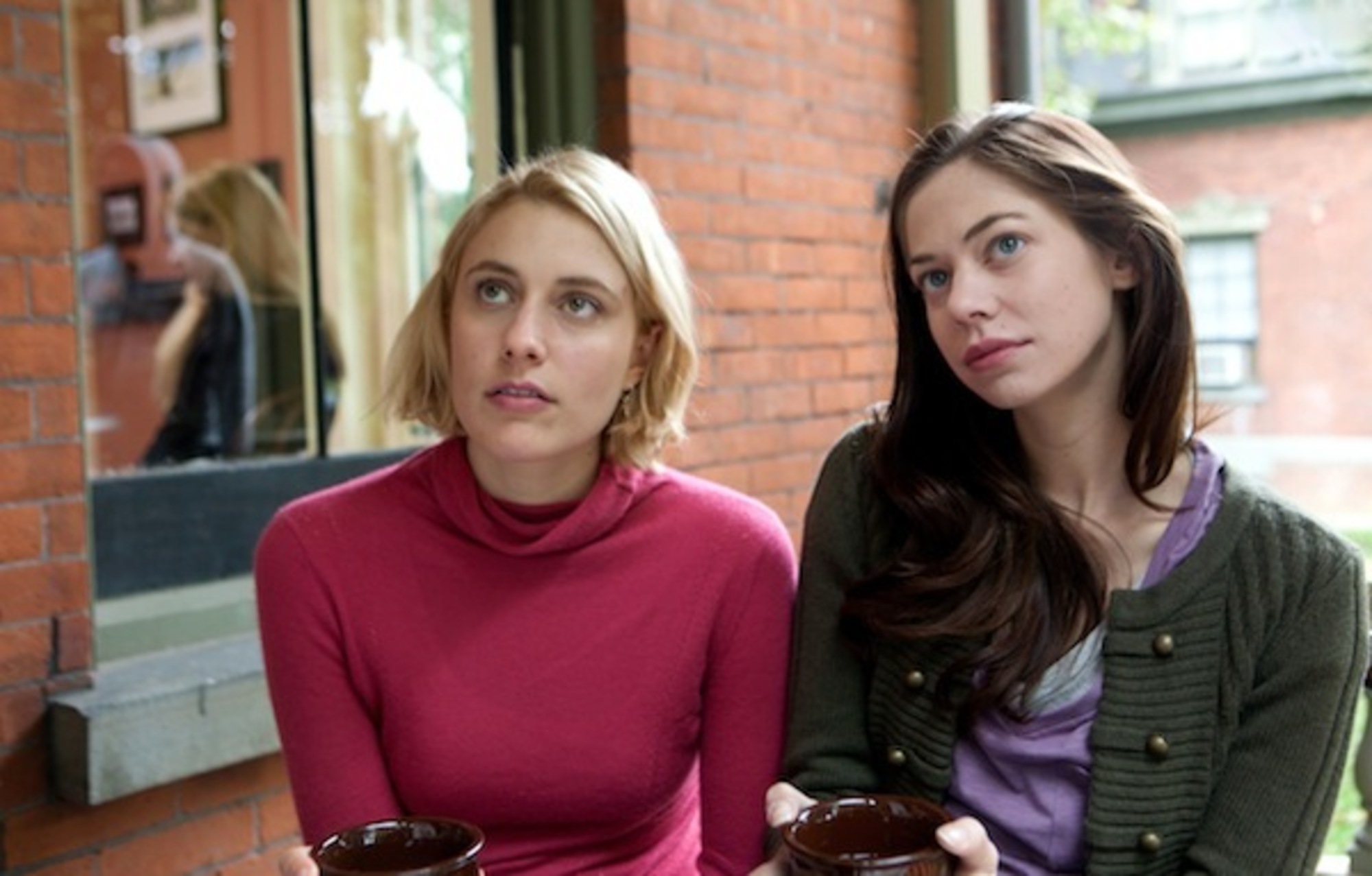 College can often be a trying and even traumatic time for some, but on hand to help the students of Seven Oaks, a stately-looking East Coast establishment, are a trio of prim and proper female students comprised of group leader Violet (Greta Gerwig), Rose (Megalyn Echikunwoke) and Heather (Carrie MacLemore). Managing the campus' Suicide Prevention Center, they dispense sagely advice alongside offering refreshments, donuts and the opportunity to engage in a number of dancing techniques, designed to help alleviate the stress of student life. Into their lives comes Lily (Analeigh Tipton), a transfer student trying to find her feet.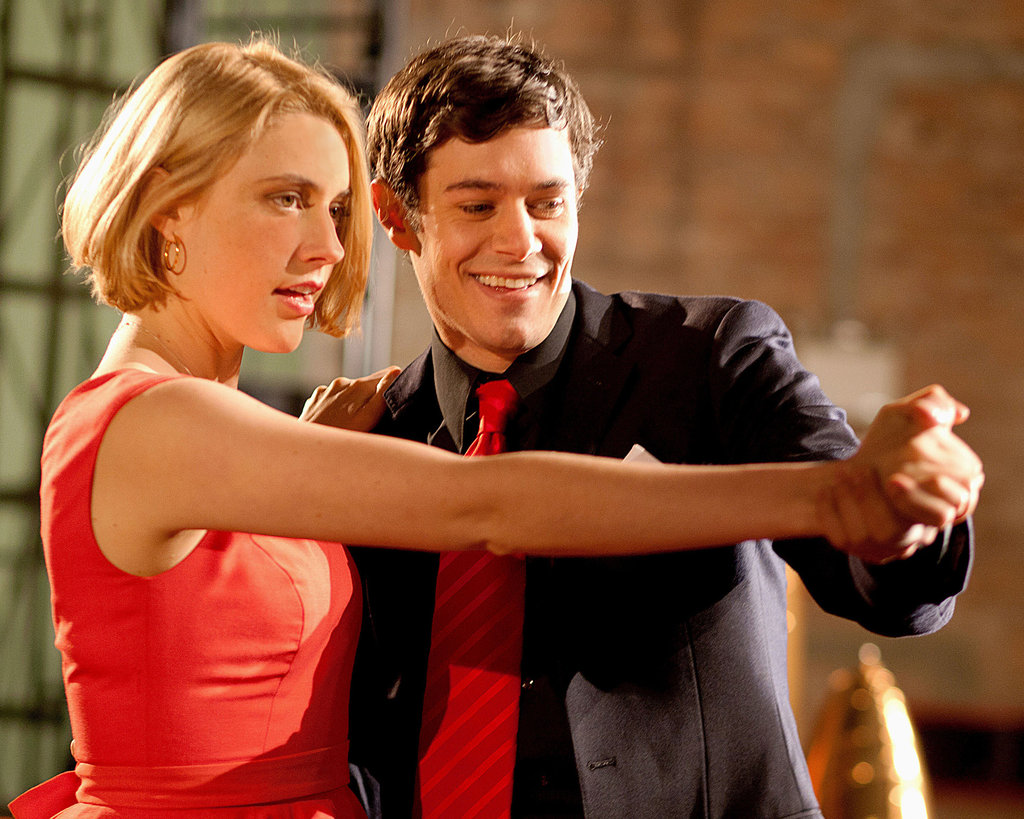 The girls instantly take a shine to their new classmate and decide to mould her in their own images, although she isn't beyond criticising their peculiar methods and outlook. The Damsels themselves are incredibly precocious, and their verbose, off-kilter "gee-whiz" attitude and 50's-looking sweater and frock combos give off an almost Lynchian vibe. Juxtaposing that with a modern fraternity setting adds to the unusualness and eccentric atmosphere, and it's also where much of the humour lies. The girl's insistence in delivering a torrent of dated feminist advice and truisms are frequently hilarious, with Violet's straight-faced, pedantic put-downs getting the most comedic millage.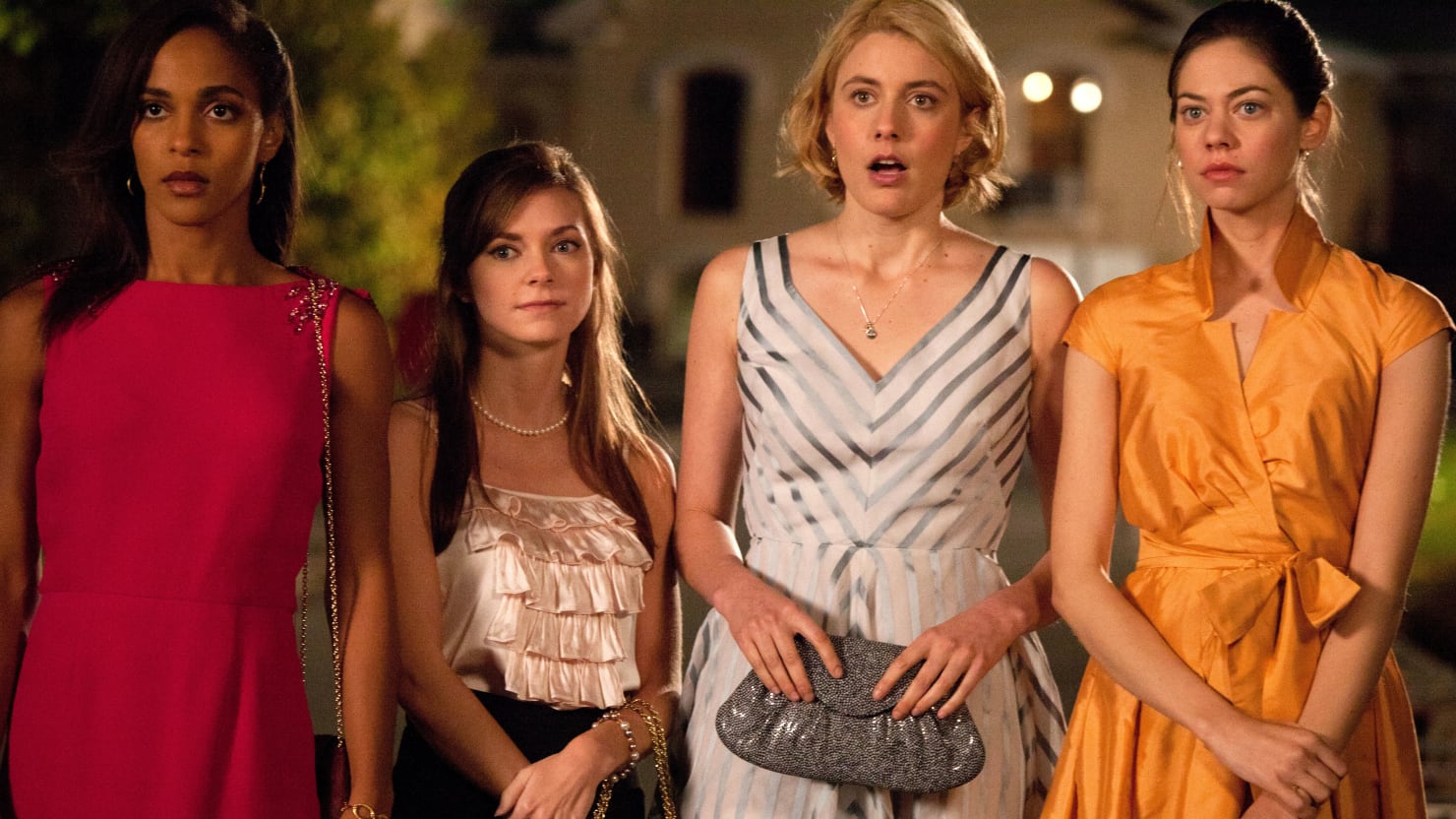 Before reaching the dizzying heights of success with her directorial debut Lady Bird, this film ably demonstrated why Gerwig was the contender for that indie crown which once sat firmly on Chloë Sevigny's head. She's wonderful here, providing the film with much of its heart and pathos underneath the fluffy surface. Make no mistake, with its surreal, spontaneous Astaire/Rogers-like dance numbers and that innocent, quasi-fairly-tale feel, this is very much the definition of marmite cinema. How much you embrace the film may depend upon your twee threshold, but for fans of Stillman – and he still commands a loyal following – as well as those cinema fans whose tastes lay outside the mainstream, Damsels in Distress offers an amusing and thoroughly disarming alternative.
Watch the official trailer of Damsels in Distress: