"During the long, long day of the twenty-fourth of December, the children of Doctor Stahlbaum were not permitted to enter the parlor, much less the adjoining drawing-room." The Nutcracker and the Mouse King was a story written in 1816 by German author Ernst Theodor Amadeus Hoffmann, in which young Marie's favorite Christmas toy – the Nutcracker – comes alive and, after defeating the evil Mouse King, whisks her away to a magical kingdom populated by dolls. In 1844, the novel was adapted by the French author Alexandre Dumas (yes, the guy of The Three Musketeers) and it was Dumas' adaptation which formed the basis for the 1892 Russian ballet with music by Tchaikovsky. Now we have a new adaptation from Disney, The Nutcracker and the Four Realms, directed by Lasse Hallström (and Joe Johnston, but this is a different story).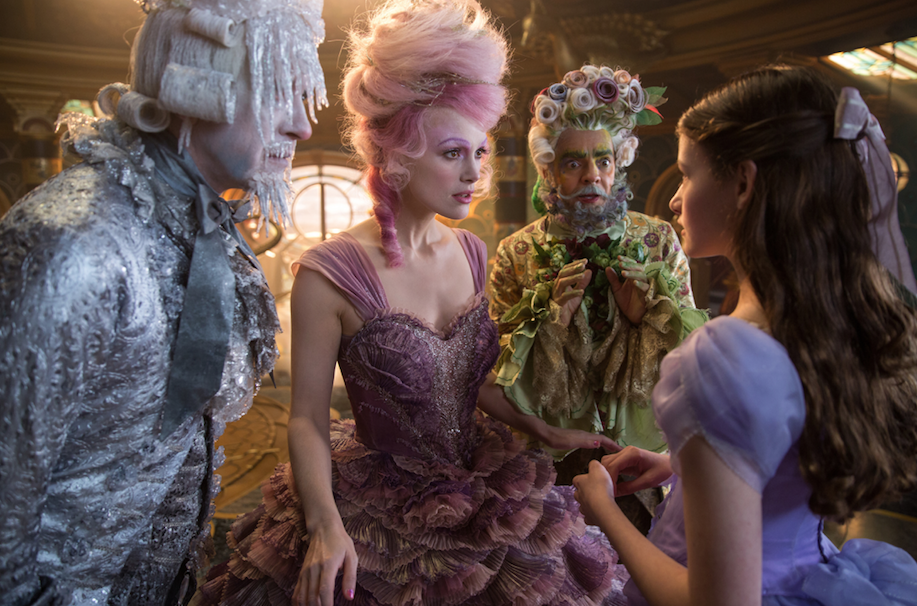 So now we have Clara – played by Mackenzie Foy – who wants a key that will unlock a box that holds a priceless gift from her late mother. A golden thread, presented to her at godfather Drosselmeyer's (Morgan Freeman) annual holiday party, leads her to the coveted key—which promptly disappears into a strange and mysterious parallel world. It's there that Clara encounters a soldier named Phillip (Jayden Fowora-Knight), a gang of mice and the regents who preside over three Realms. Clara and Phillip must brave the ominous Fourth Realm, home to the tyrant Mother Ginger (Helen Mirren), to retrieve Clara's key and hopefully return harmony to the unstable world.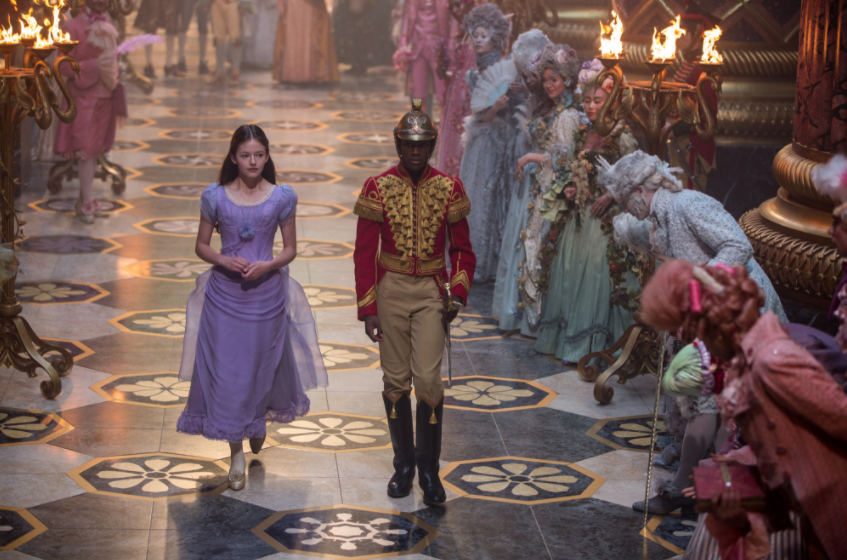 The Nutcracker and the Four Realms is directed by Lasse Hallström and written by Ashleigh Powell, with reshoots handled by Joe Johnston. It stars Mackenzie Foy (remember the daughter of Twilight?), Morgan Freeman, Keira Knightley (as the Sugar Plum Fairy), Helen Mirren, Jayden Fowora-Knight, Miranda Hart and dancers such as Misty Copeland of the American Ballet Theatre perform the dance numbers (on Tchaikovsky's music). The movie is set to be released on November 2, 2018 by Walt Disney Studios, replacing the original date set for the Disney's live adaptation of Mulan, now slated for December 20, 2019.
Take a look here at the first official trailer: