"The way she moves her hips, right to her fingertips, I feel I'm heaven bound. And when she starts to sway, I have to say, she really moves her grass around". These lines come from the song 'Rock-a-Hula', which appeared in Blue Hawaii, and pretty much sum up Elvis Presley's film output: a bit naughty, naff and tongue in cheek, but eminently danceable and irresistible. There are some dodgy moments in BLUE HAWAII – the inappropriate spanking scene comes to mind – but there are so many things to love: Angela Lansbury brilliantly funny as Elvis's mum; the gaggle of teenage girls who luck out at having Elvis as their tour guide; Elvis's Hawaiian friends and girlfriend, and his character's rebellion against his parents' snobbish racism.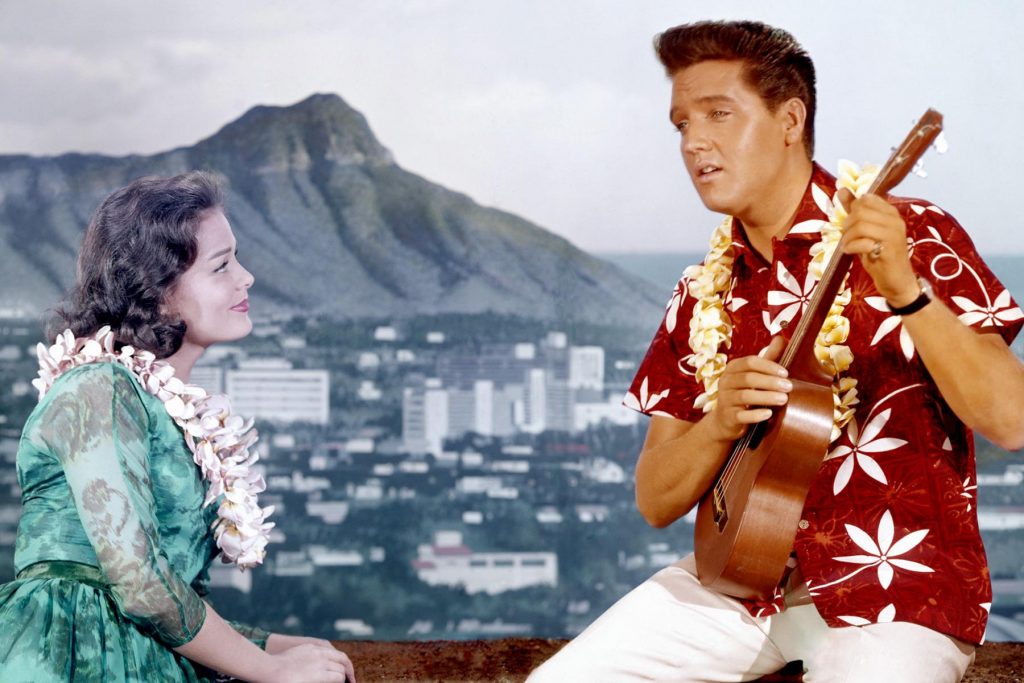 Elvis made a slew of films of negligible quality, with storylines that ranged from the charmingly silly to the outright ridiculous. Yet Elvis could act. KING CREOLE is often rightly cited as Presley's best film. Set in New Orleans, it stars Elvis as Danny Fisher, supporting his family while flirting with petty crime before getting sucked deeper into the sordid criminal underworld. Also starring a menacing Walter Matthau and the feline Carolyn Jones as Danny's love interest, the film is dark, complex and was Elvis's personal favourite.
Though famous for songs like 'Trouble' and 'Hard Headed Woman', there is an overlooked duet early on in the film with Elvis singing along with a black street vendor. It is a song that emphasises Elvis's own southern roots and huge debt to Afro-American music. And how old and staid everybody looks compared to Elvis – even his contemporaries! He was so fresh and so damned beautiful that he takes your breath away.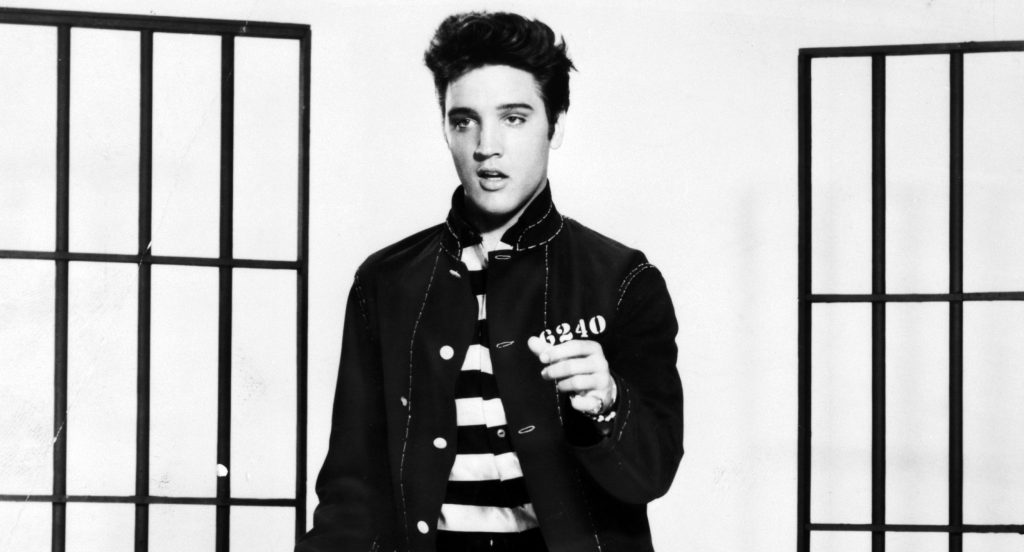 Most of his best films are from his early days, with Jailhouse Rock (you can stream it here) appearing in 1957 (and the only Elvis Presley film to be added to the National Film Registry). There are a couple of dramatic non-singing roles, but the studios were eager to exploit his appeal as a singing star and from 1961 only singing roles came his way. Although Hawaii was his most popular destination, Elvis can be seen all soldiering on location in Germany in G.I. Blues, frolicking in Seattle in It Happened at the World's Fair and cavorting on Brazilian beaches in Fun in Acapulco.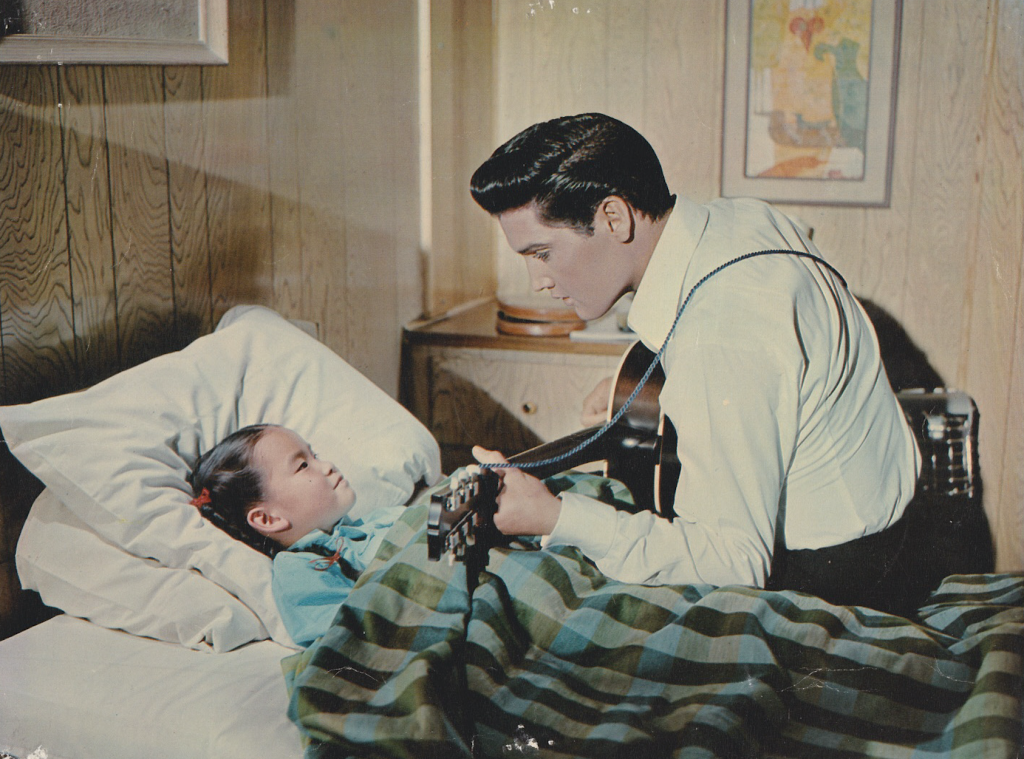 VIVA LAS VEGAS has Elvis playing a racing car driver who has to take a job as a hotel waiter. The plot may have a few cracks, but Elvis Presley and Ann Margaret's on-screen chemistry is airtight. She evenly matches him in easy charm and spontaneous sexiness, and the film contains some fabulous dance numbers. Elvis also fared well on TV, most notably on The Ed Sullivan Show, while the Elvis Comeback Special, airing in 1968, shows Elvis, in black leather, performing his most famous numbers. He is charming, funny, relaxed and handsome as ever. Aloha from Hawaii was broadcast live in 1973 and was watched by over a billion viewers.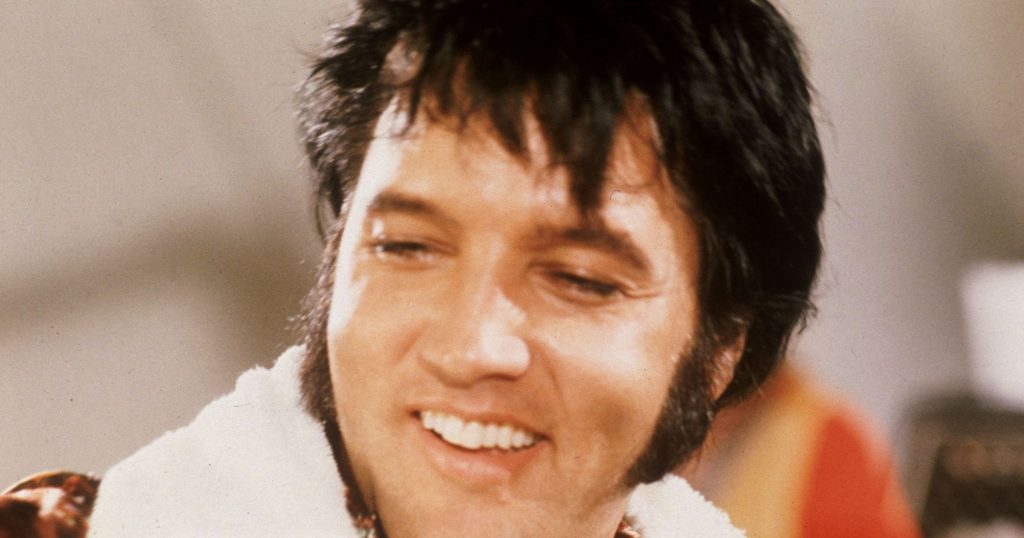 But one of Elvis's most phenomenal screen outings was in the documentary Elvis: That's the Way It Is, which records Elvis and his musicians preparing for and performing at his Las Vegas concerts in 1970. His performance is sexy, funny and joyful, particularly the rehearsal footage, and the film is a fitting way to end your onscreen enjoyment of this cinematic and singing legend.