For those who enjoyed the '80s, Mikey Walsh was the friend everyone wanted, goofy but brave, a shy classmate but the most intelligent one with no ostentation. After his first acting role at ten years old in a television movie titled Please Don't Hit Me, Mom, in which he played with his real-life mother Patty Duke – a well-regarded star in U.S. – Sean Astin in 1985, almost 14 years old, joined the cast of the new Spielberg's movie after the success of his Indiana Jones and the Temple of Doom. Spielberg forming the group of kids that will be the core of Goonies call back Jonathan Ke Quan – from The Temple of Doom – and a bunch of next generation talents.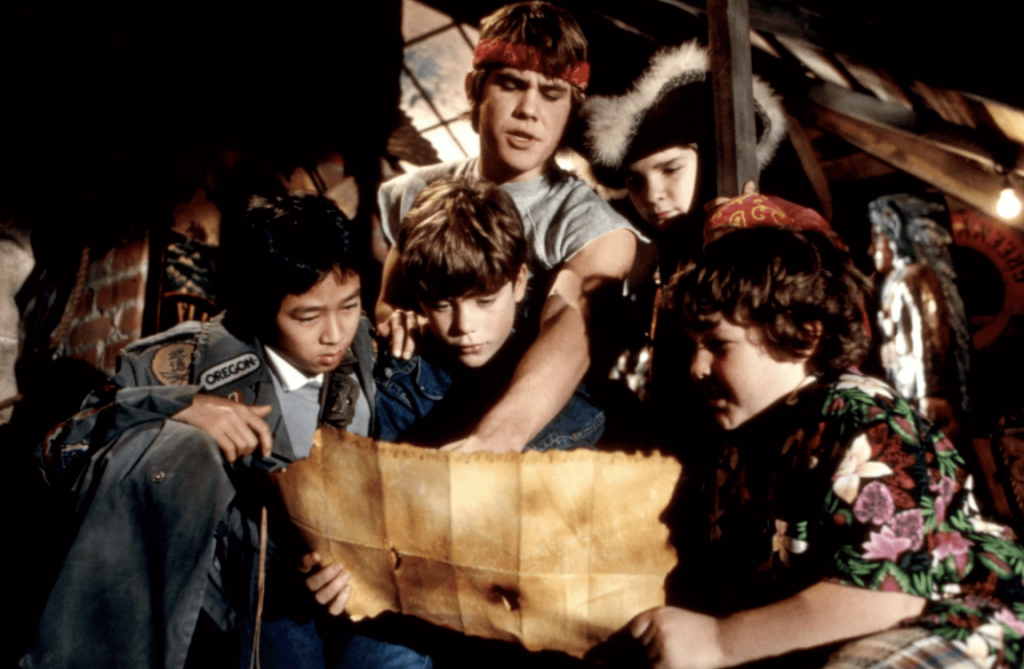 Among them Corey Feldman, recommended by Spielberg's friend Joe Dante who had directed him in Gremlins and Astin at his film debut, who played Mikey Walsh, misunderstood second son, asthmatic and slightly dyslexic: «Bummer! Nothing exciting ever happens around here anyway. Who needs the Goon Docks? Who needs this house? I can't wait to get out of here», he said lying to his jock elder brother Brandon (Josh Brolin, yes that Josh Brolin).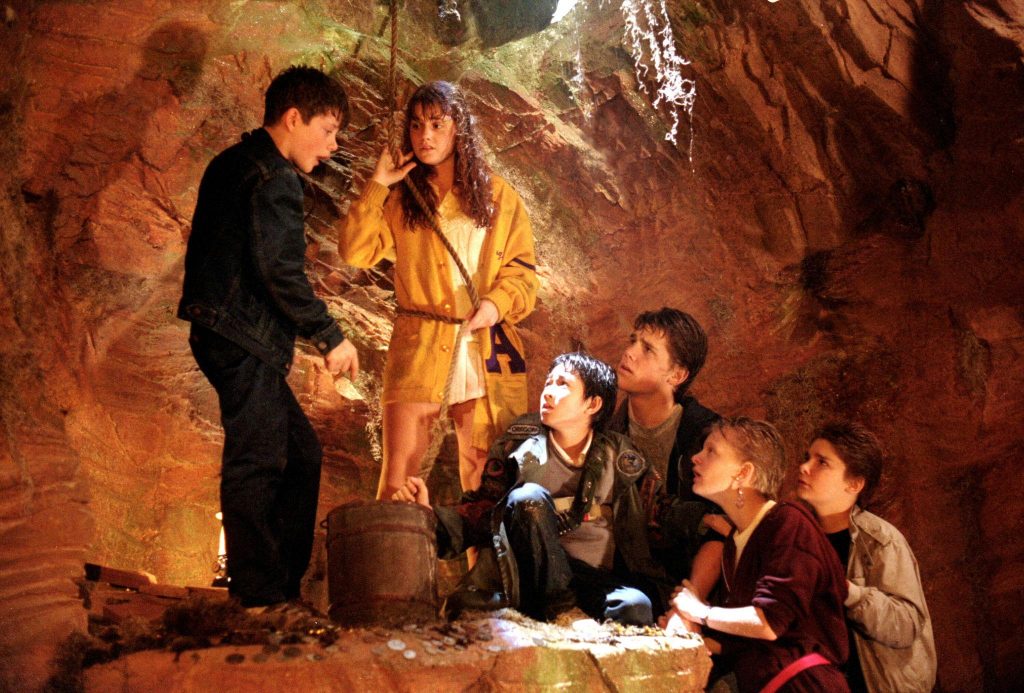 The plot is well known: the Welsh's attic, Chester Coppercot, One-Eyed Willy and Cindy Lauper, a series of circumstances where Spielberg together with his co-screen-writer Chris Columbus – that five years later will direct Home Alone – introduced, as always, some autobiographical references such as distrusts of adults and the recurring dad's absence. In the wishing well scene, Astin stole the film with a monologue that will then bring the bunch to accomplish their mission: «Don't you realize? The next time you see sky, it'll be over another town. Our parents, they want the best of stuff for us. But right now, they got to do what's right for them. Because it's their time. Their time! Up there! Down here, it's our time». It could seem teen bombast, but as a matter of fact this few minutes will be the iconic scene for a generation raised with VHS tapes.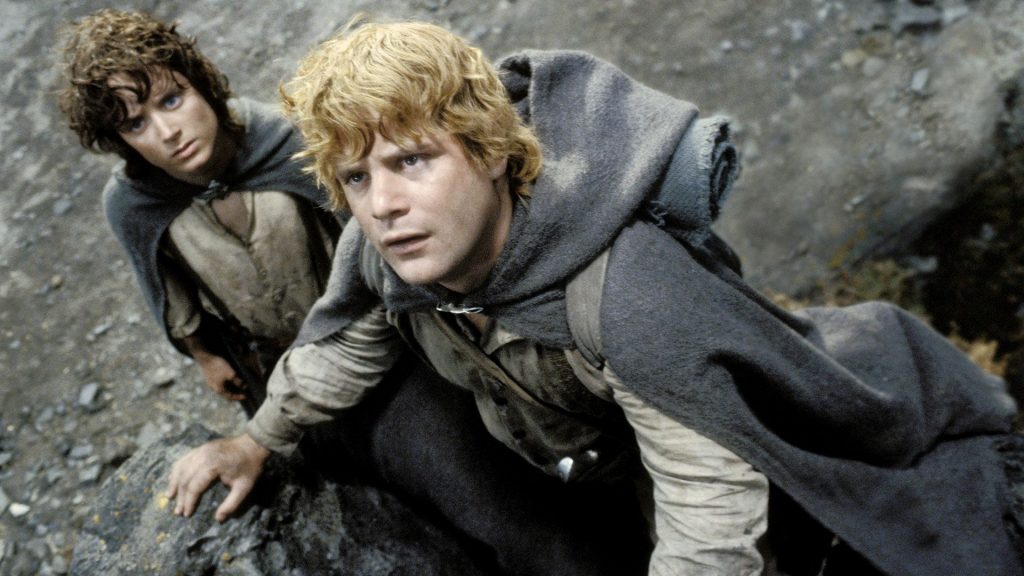 The Goonies was released on the 7th of June 1985 in U.S., never entered the box office chart but one year later the VHS tape release became a blockbuster for a generation hanging out for their afternoons, thankfully before Snapchat. Sean Astin, destined for the top, never made the leap, he remained a good supporting actor and after a few roles in the '80s (do you remember him in The War of the Roses?) Peter Jackson fifteen years later called him to act in The Lord of the Rings.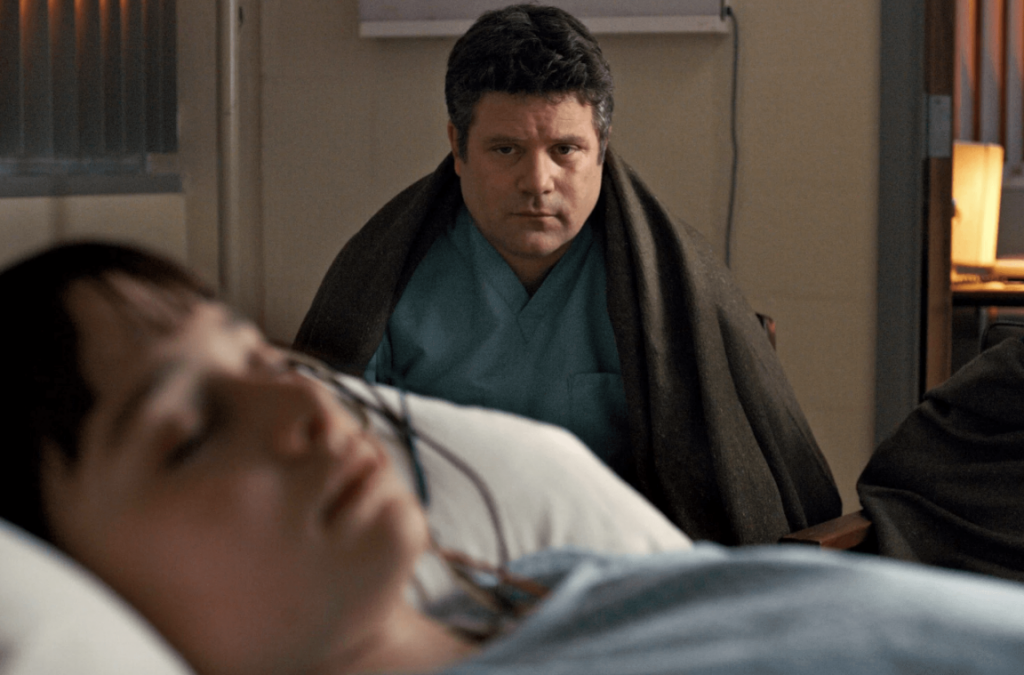 Fortunately also the Duffy brothers did not forget him and he played in Stranger Things 2 as Bob Newby super hero, the encouraging father Will Byers never had, the adult that never turn his back on kids – that is exactly the opposite in Spielberg's movies in the '80s – but help them and stay with them till the end, with his life.