ROTTERDAM – «I enjoyed returning to Crash and its live performance after so many years: it's a restored version of the film» reveals the composer Howard Shore after returning to Rotterdam to perform Crash live, a concert that was organised in context of the Rotterdam Film Festival after the programming team saw the 4K restored version of the film at the Venice FF in September. «Yes, it was shown in Venice at the end of the summer and we thought it would be a wonderful live concert to project, so we had to restore the score because the film is in a restored version with an added ten minutes of footage. Some of the scenes were longer so I had to really create a new score».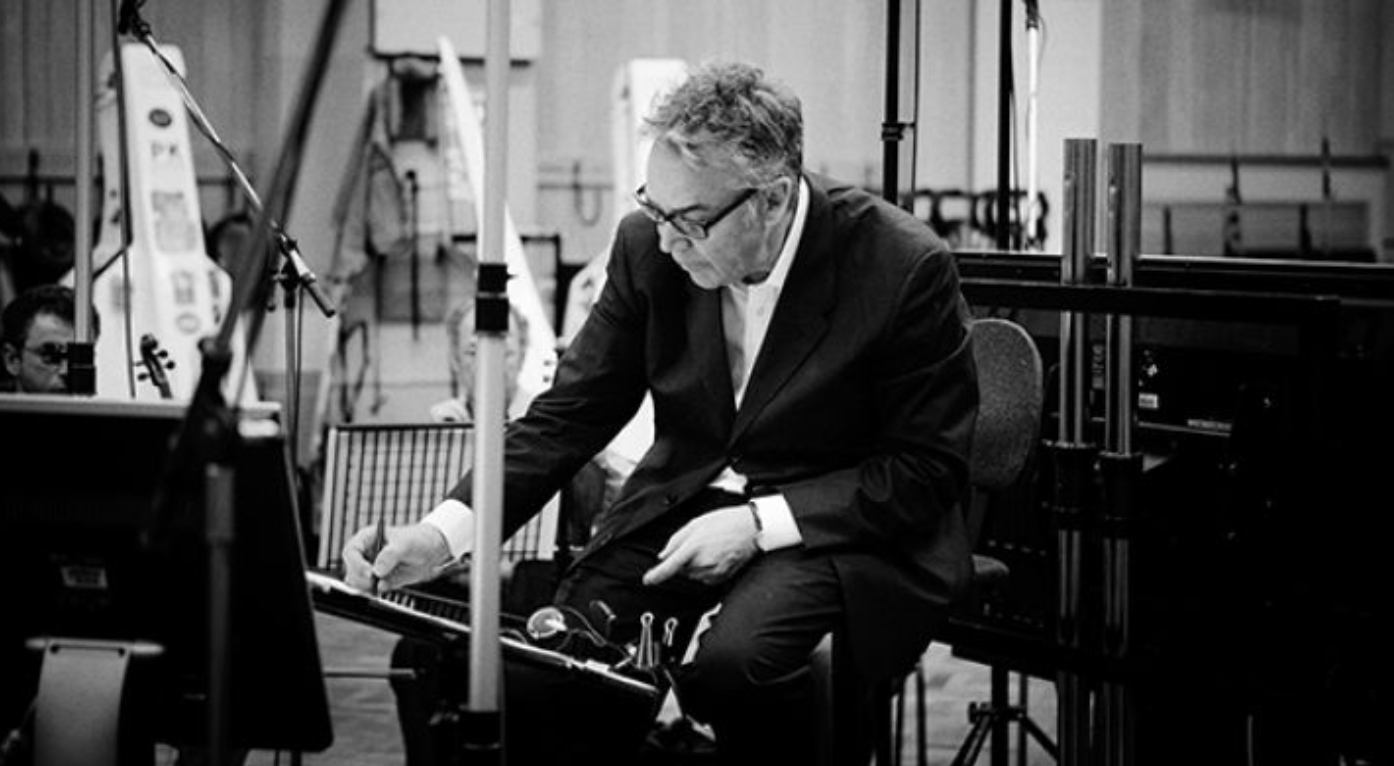 THE RESTORATION – «The restoration for us musically took about three months to create a new score for the film and to un-archive work that is about 25 years old. But it had an interesting orchestration – adds Shore – I've done some live concerts of Crash. I did one in Melbourne and one in Ottowa but this is the first time that we did it with the full orchestration with six electric guitars, three acoustic harps, three woodwinds adding detail and colour, two percussionists playing metal percussion and forty strings. We worked with the Rotterdam Philharmonic, which was a fantastic orchestra to work with, so I'm very happy. We were in the concert hall. It was fantastic. It felt very fresh. I've done one other Cronenberg live to projection concert, which was for Naked Lunch, and I did concerts with Ornette Coleman in Belfast and the Ulster Symphony, and the BBC Concert Orchestra at the Barbican. We also did it in Lincoln Center as well, so I have done some besides all The Lord of the Rings concerts, which were all in production playing really all over the world all live orchestration to projection of the film».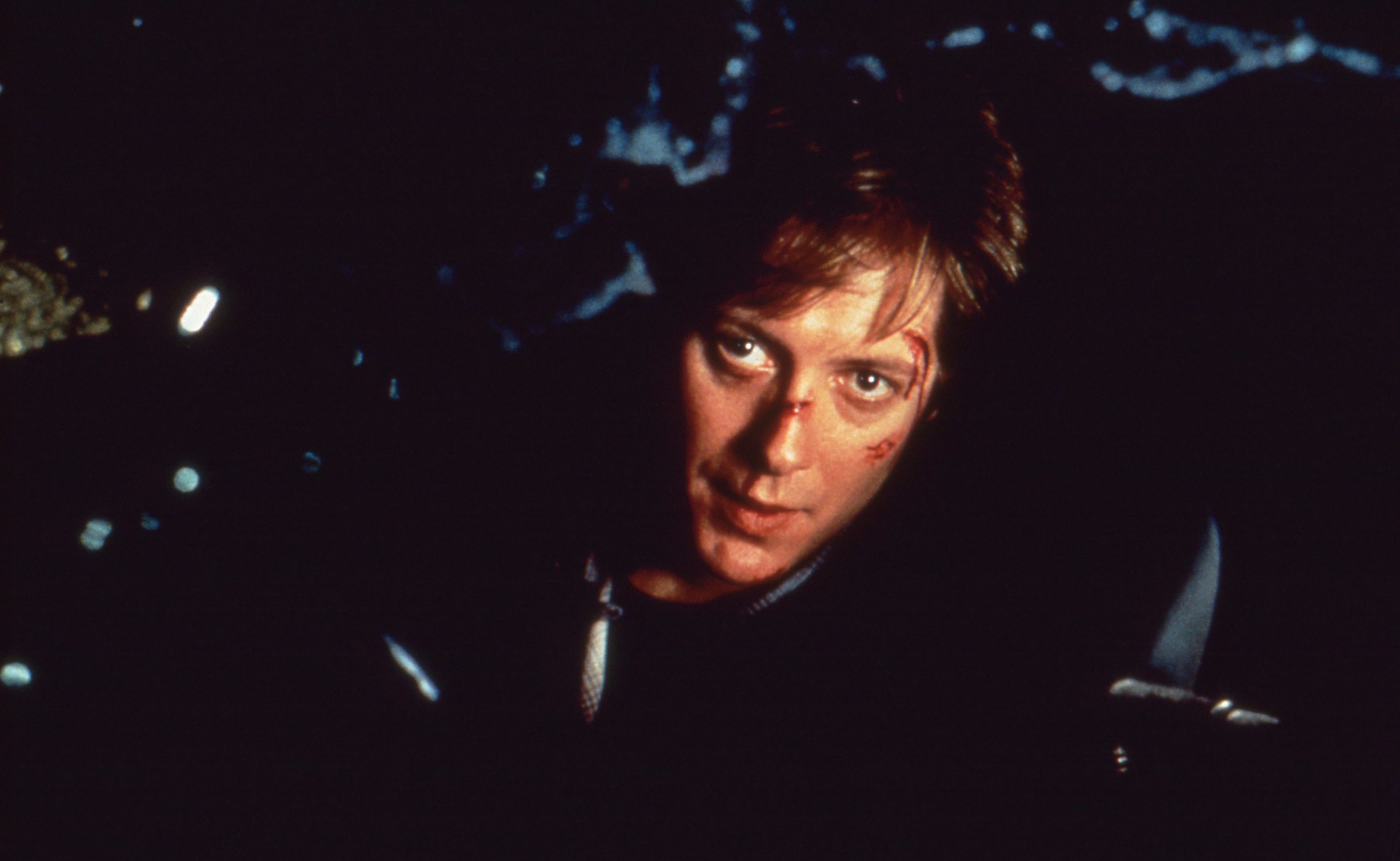 ME, CRONENBERG AND MARTY – «Choosing directors? Sometimes it's your work: people know your work and with Cronenberg I was aware of his films from the time I was about 16 and it was over ten years before I got up the courage when I was in my twenties – I'd only scored one film at that point – and asked him if I could work on his film The Brood in the late 70s. And then Cronenberg actually introduced me to Martin Scorsese. That's how I met Marty in New York. With other directors, you just know their work or they might be familiar with your work – it's like casting in a sense. They feel you might be a good collaborator and storyteller».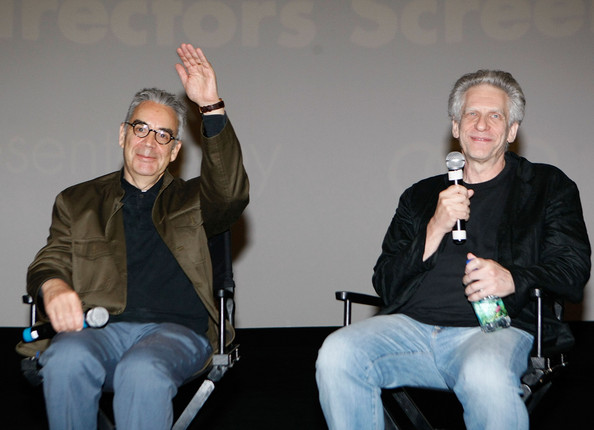 MICHEL HAZANAVICIUS – «Michel is beautifully bilingual. I love working in France; I love being in Paris and it was a joy to work with him. Le prince oublié has a real connection to my life because I was a single father who brought up a ten-year-old daughter, which is like the story in the film, so I definitely connected to it. It was a universal story that could have been in any language, that relationship between a single father bringing up his daughter».
INSPIRATION FOR THE FILM'S MUSIC «I was actually listening to a range of pieces, some of them very vintage from the 50s, a lot of mono recordings. I was trying to capture a vintage, sort of classic European type of sound for the film. I guess the closest kind of film I have is Hugo, which is the Scorsese film that is also set in Paris, just at different times. Le prince oublié (The Lost Prince) is set in present times and Hugo is set in the early 30s, but both in Paris, so I think there must have been some connection between those two stories for me in the orchestration. I used a small group. There are lots of beautiful colours to the score and it's using very specific instrumental sounds. It's not a symphonic score; it's using a lot of different solo colours with a chamber orchestra and it's a lot of fun. There's a lot of energy to it and brightness and colour. I think I was also trying to match the colourful look of the film. I am capturing some of the vibrancy and colour of the set and the world that Michel created for Storyland».
A SWEET STORY «The film I had been working on for quite a while, called The Song of Names, which is a story set in the Second World War with a virtuoso violinist: it's all classical music of the period, and it's a very serious film. Going from the very serious nature of that to this beautiful fantasy world in France was absolutely fantastic for me. It opened up the creativity because the film was inspiring».
TV VS FILM «My background was in repertory theatre so we did comedy one night and drama the next. But also my interest in film and working in film was always principally based in music and the things that I couldn't really do in the recording studio. I wanted access to the recording studio, I wanted access to orchestras and to be able to orchestrate symphonic orchestras, so I may have chosen subjects that had a musical breadth to them that allowed me a lot of freedom to create, so I went beyond comedies into dramas, and films like The Lord of the Rings and other stories that allowed me more creativity musically».
COLLABORATION «I love some of the Hitchcock movies and I love Godard. I love Nino Rota's work with Fellini so when I watch those films I am really inspired. I've worked on such a range of films. I have been really fortunate to have worked with some great filmmakers and have such a range of topics to work with. I really appreciate it.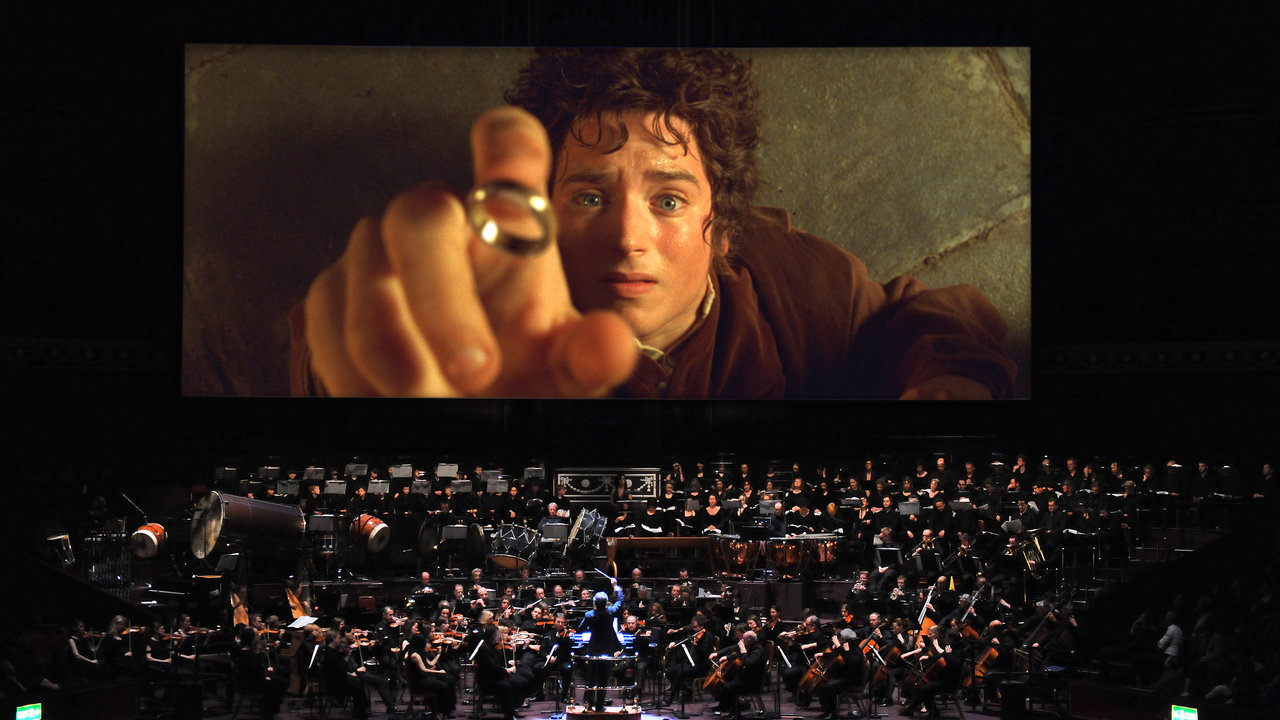 THE MOST CHALLENGING FILM «The Lord of the Rings. The score took almost four years to create and it's using Tolkien's languages and it's describing a world that is known to millions of readers all over the world. It was challenging to create an image of Tolkien's story in music. It took at least six to nine months of research, reading and studying the books and other books that Tolkien wrote, books that were influenced by his work and just how the culture changed after the war and the book was released in the 50s, so over that period of time the world that he had created had been absorbed by millions of people all over the world and now they are waiting anxiously for this recreation in film. So it has great responsibility to it, it has to be from our heart and really truthful expression of Tolkien's work».
USING VOCALISTS «I love the voice and I love to write for the voice. When I was studying composition in Berklee in Boston I studied with a very good choral composer, John Bavicchi, and I think he gave me the interest in writing for choir and for soloists. I continued that search for the voice. The Lord of the Rings is essentially a piece for a symphony orchestra and chorus. So the voice has always been important to me. I used a choir in The Song of Names and also there are choral pieces in Le prince oublié».
ARTISTIC FREEDOM «You are always hoping for a common goal and a great collaboration and a meeting of minds, but the spotting sessions are important for the director's ideas about the music in the film because this is the opportunity for him – who's been living with the film: he may have written the original screenplay, so he's been living with the film and the story for longer than you have, so the spotting is the way for the director to express all of his ideas musically. For the composer it's a way to listen and then go about the compositional process and then try to collaborate and to have a common goal. We're all human, so sometimes intentions are not clear. So you think something might be understood musically and it might not be. I mean, music can be a wonderful language to work with a lot of people have a really good relationship with music. Other people might not have as much experience working with music and so you're kind of always balancing your work with the collaborators of the film. It's important to have a good balance in the film. You want music to express ideas as well as the cinematography, the production design, the editing, the acting. When all of those things balance really well you have films like The Fellowship of the Ring or The Fly, Dead Ringers, where it all really comes together beautifully. That's what you're always hoping for.
NEW TECHNOLOGIES «It's part of making movies now and so techniques of filmmaking change over time just in the way the sound of music in film changes and how music is used in film changes over time, so the digital technology is a blessing and a curse. It can have great benefits to it, but it can also be a bit overwhelming at times. I've kept up with the technology very carefully since I was a youngster really and I am always interested in new techniques and new ways of using techniques whether they are analogue or digital. We use both all the time. I think even in the new film, Le prince oublié, it's using analogue as well as digital technology so it kind of opens it up to a lot of creativity, which is what I am interested in. Recording for film music is better in the recording studio and the technology and of course the live instruments».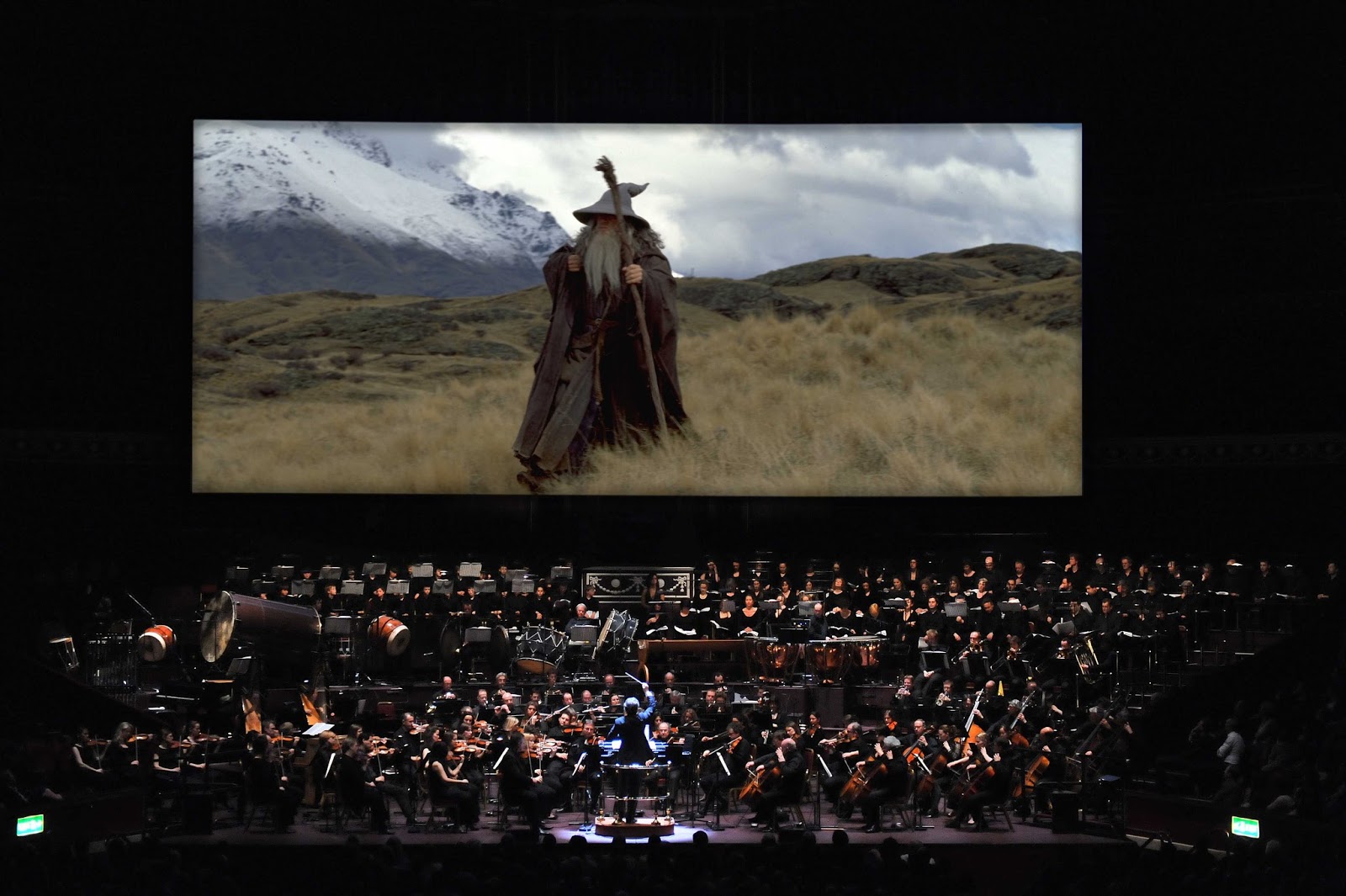 ON PERFORMING «I performed in Rome with the Santa Cecilia Orchestra and we performed The Lord of the Rings symphony. That was maybe about ten years ago, so the only performing I've been doing has been in the recording studio. I haven't been on stage in a while, but I work with other conductors who are brilliant. Ludwig Wicki is a principal conductor who plays my music. He's a Swiss conductor and he recreates my music so beautifully that I am happy every time he's on the podium playing my work. And I am happy to have other conductors playing my work. There is a retrospective concert coming up next year in April with the Philharmonie de Radio France in Paris: there will be three concerts over an entire weekend. It combines concert work: there are three concertos that are going to be played and there are a lot of pieces from film. There will be a piece from Crash that we're going to play. The Fellowship of the Ring has a large piece on the opening night. There's a Latin mass that will play with Crash on the same programme, some chamber music pieces and electronic pieces. There's quite a wide range.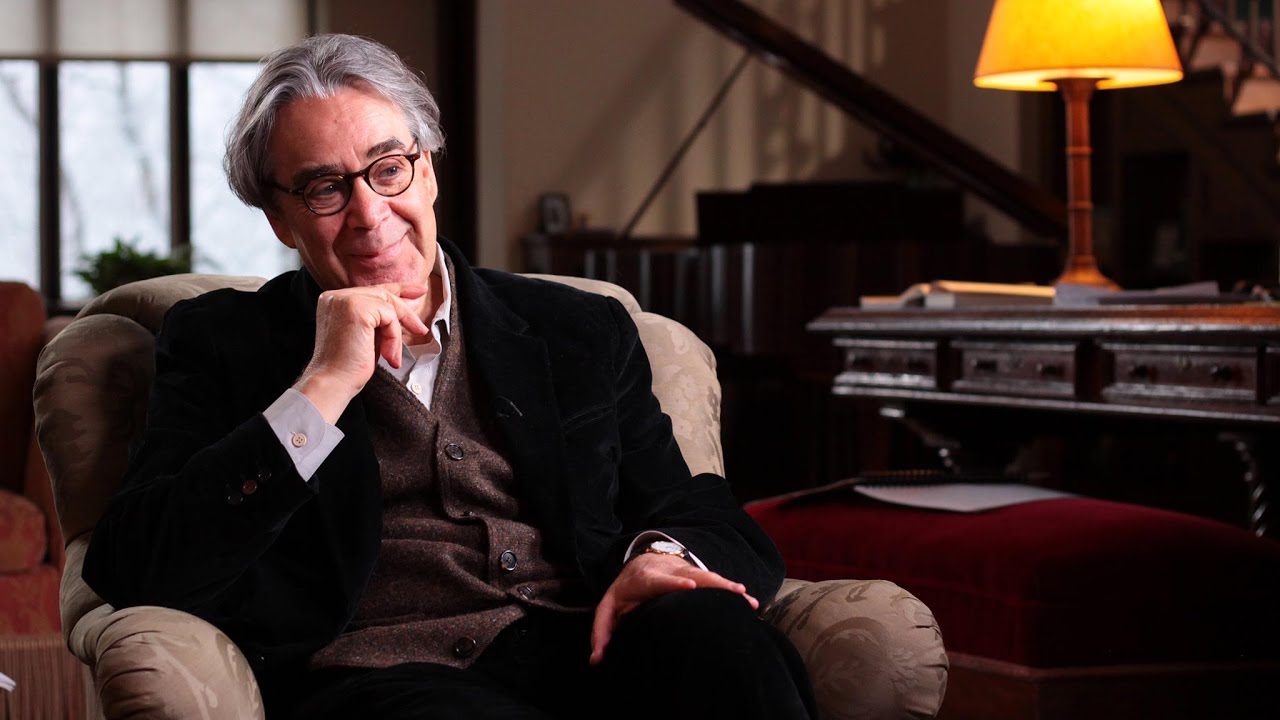 NEW DIRECTORS «That's kind of where I started. I've always been interested in world cinema and I started working with Cronenberg, which kind of opened up films in America. The Lord of the Rings was all created in New Zealand. I like the culture of world cinema and so I am happy to work with Michel Hazanavicius, he's a great French director and that's very much what I am interested in right now».