CANNES – Dear Diary, yesterday was quite an event. Tarantino was back in town with his eagerly-awaited Once Upon a Time in Hollywood, and when I say eagerly I mean eagerly. Some journalists started queuing over four hours before the film started and a lot of those journos didn't get in. There was a sense of Dunkirk spirit and camaraderie at first, but as the screening time neared tensions began to rise. Not sure what happened when they shut the barriers, but I can imagine very Tarantino-esque scenes might have ensued.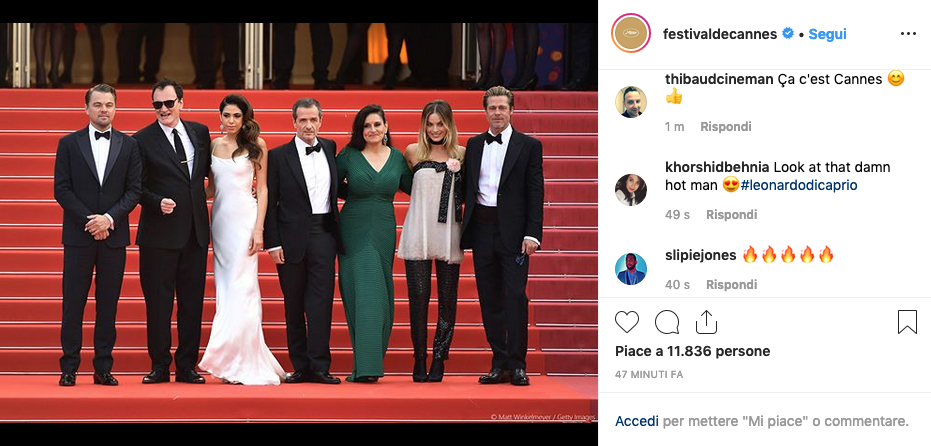 So, what about the film? I was not enamoured, despite there being lots to love. Brad Pitt and Leonardo DiCaprio have both performed so well for Tarantino in the past, and together they do so again. It's a real buddy movie and there is little time for the women, despite the story revolving around the events leading to Sharon Tate's murder. As Tate, Margot Robbie looks the part and there is a lovely scene of her watching herself on screen. I wanted to see more of her and know more about her, but maybe Tarantino wanted her to remain an enigmatic character who will always be unknowable to us.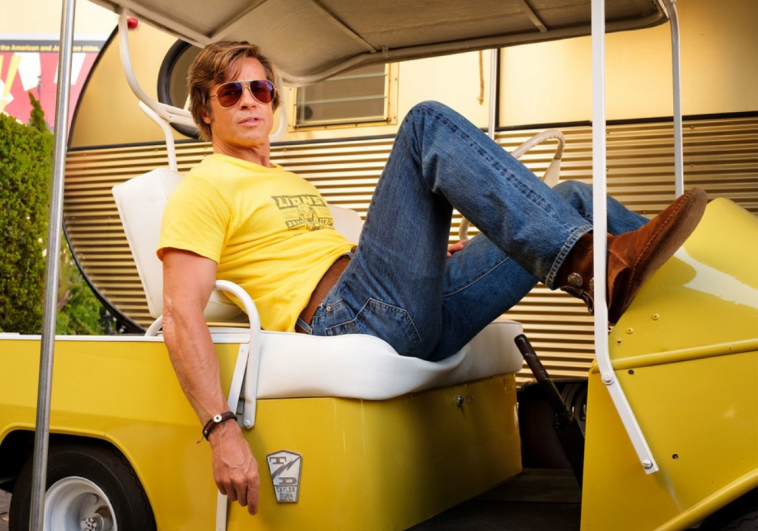 There are plenty of nagging wives and of course the young women who were part of the Manson family. The scenes with those characters were the ones that worked best for me, creating the only real sense of drama and tension in the whole 161 minutes. It was an interesting fable about Hollywood and fame, and Tarantino's attention to the details of that place and time are impressive. Yet there is nothing new here: the same obsessive film references, the excessive violence and even the same plot devices. Tarantino fans will not be disappointed, but I was.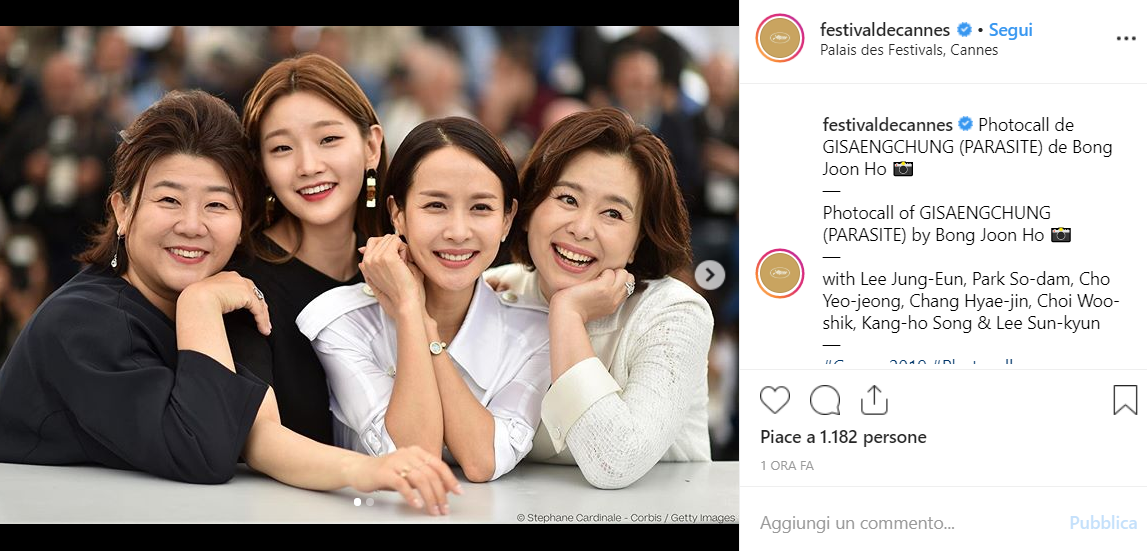 Another film that is causing a stir in Cannes is Bong Joon Ho's Parasite, a brilliant tale of a family of ne'er do wells who scheme their way into a wealthy couple's home. While the film initially plays as a comedy, Bong is also concerned with class, poverty and inequality. It is literally an upstairs-downstairs story, not just in the house where the action takes place, but within the city where the rich are ensconced in their hilltop homes, while the poor have to descend into the very bowels of the city. The director also plays with the audience's allegiances. Does the wealthy family deserve to be taken in and punished because of their wealth? Should we like this clan of miscreants or should we despise them? It has something in common with Kore-eda's Shoplifters in this sense and like the Japanese director, Bong is clearly on the side of the underclass. Parasite has a wonderful ensemble cast and Bong just seems to be getting better and better.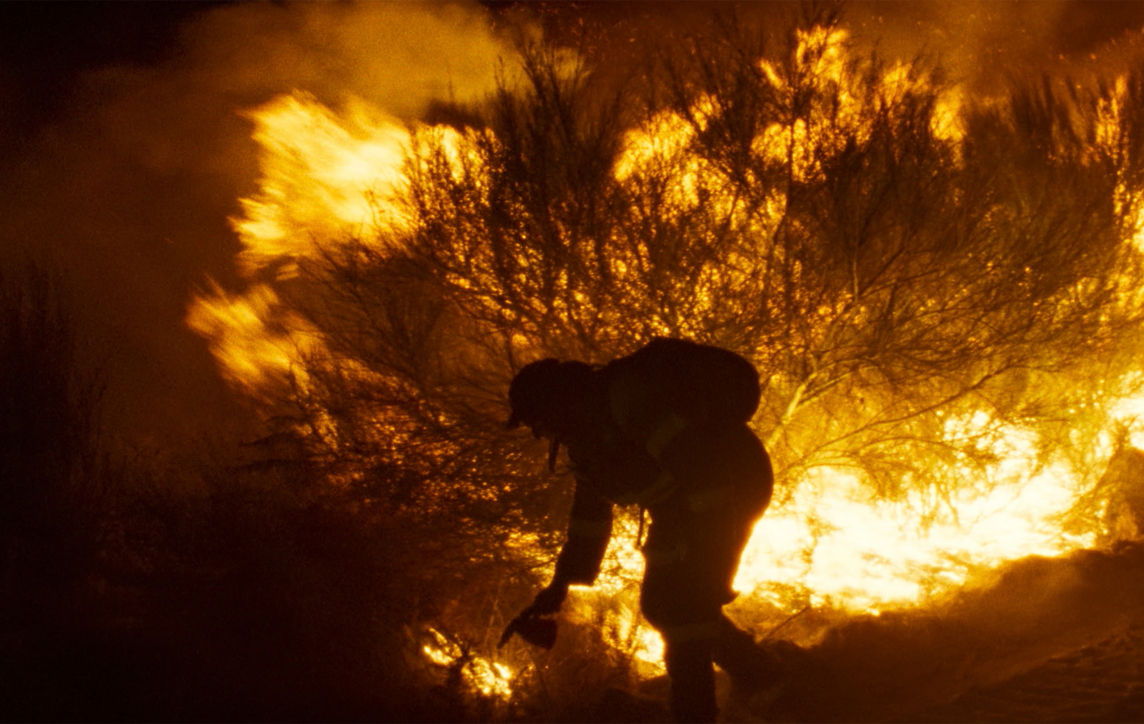 A film making causing less of a ruckus on the red carpet was Oliver Laxe's slow-burning Fire Will Come, but it deserves a bit more commotion. Set in Galicia, it tells the story of a man returning home after a jail term for arson. Laxe's depiction of village life and farming in particular should be required viewing for Terrence Malick, whose own pastoral take in A Hidden Life was more Sound of Music than Cold Comfort Farm. The performances crackle and the tension builds as a new fire hits the hills surrounding this community. Loved it. Heading off for an aioli lunch courtesy of the mayor and no doubt there will be much talk amongst the invited critics of Tarantino and Bong, but I hope they leave room for Laxe.