Though initial promo shoots and trailer footage for Aladdin resembled a show you'd see at the Pavilion in Southend during Pantomime season, rather than another triumphant live-action reimagining of a classic Disney animation, thankfully this entertaining spectacle is more akin to the latter, as the studio silences doubters once more, with another enchanting retelling of one of their most venerated endeavours.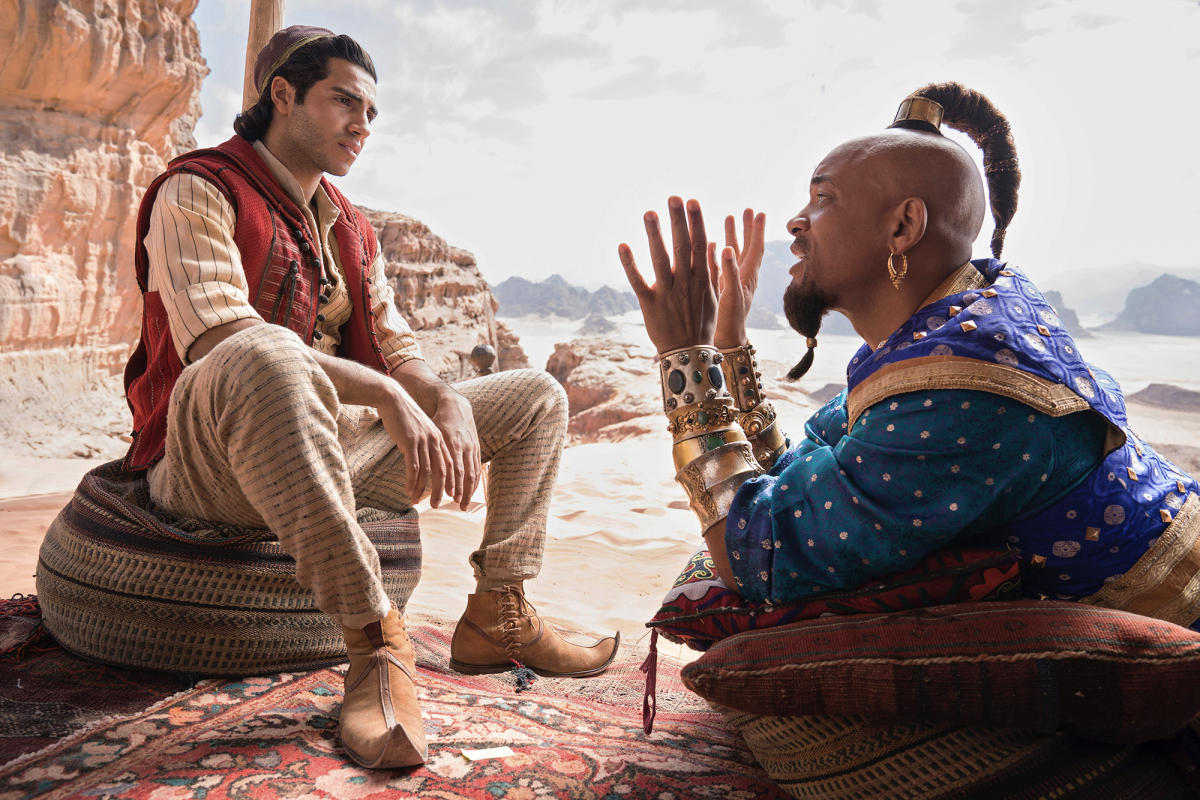 What makes this film so fun, above anything else, is Guy Ritchie's unwavering commitment to entertainment, as you just get a real sense that everybody involved just enjoyed themselves, and when it comes to films of this nature, it can be an infectious enthusiasm that makes all the difference. Naturally, a lot of the aforementioned entertainment lies at Will Smith's door, who portrays the role of the Genie with a certain fervour, and conviction that the character deserves. Taking on a character that that once belonged to Robin Williams is not a desirable task for any actor, but Smith injects his own sensibilities into the role, ensuring this is very much a different interpretation than we've seen before.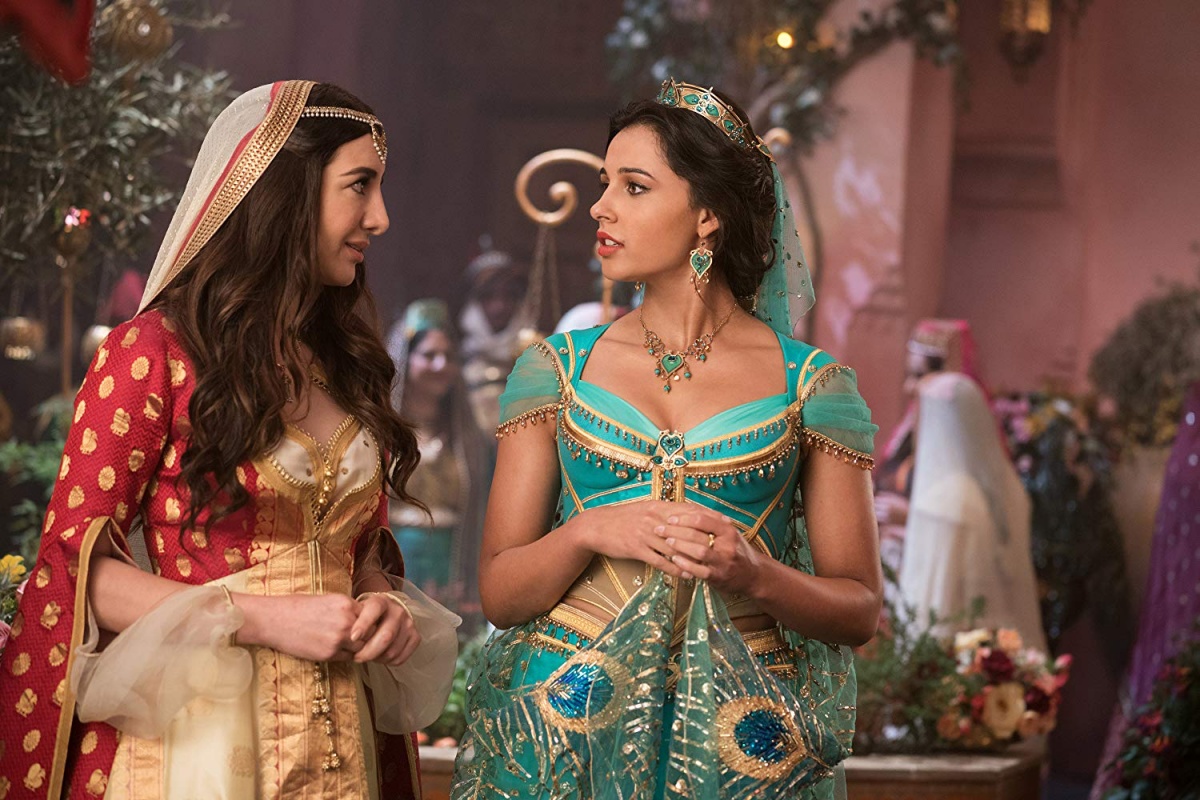 What's essential too is the sense of pathos that Smith brings to the role. The Genie is inherently a quite sad character, and allows Smith to flex his dramatic muscles in an impressive way. He's always shone in comedic roles, but you only need to see the sequence in Fresh Prince when he comes to terms with his estranged father not wanting a part in his life to appreciate how seamlessly he can shift between comedy and drama. Conversely, Ritchie has made the role of Aladdin a touch more goofy than in the original, epitomised, for instance, in how he responds to becoming Prince Ali, seeming far more embarrassed and uneasy at his new 'role'. This scene shows off the actors talents though, as Mena Massoud does a fine job as the lead, not only capturing the charm and cheek of the original animated figure, but he can sing, and he can dance too. Not that we're jealous or anything.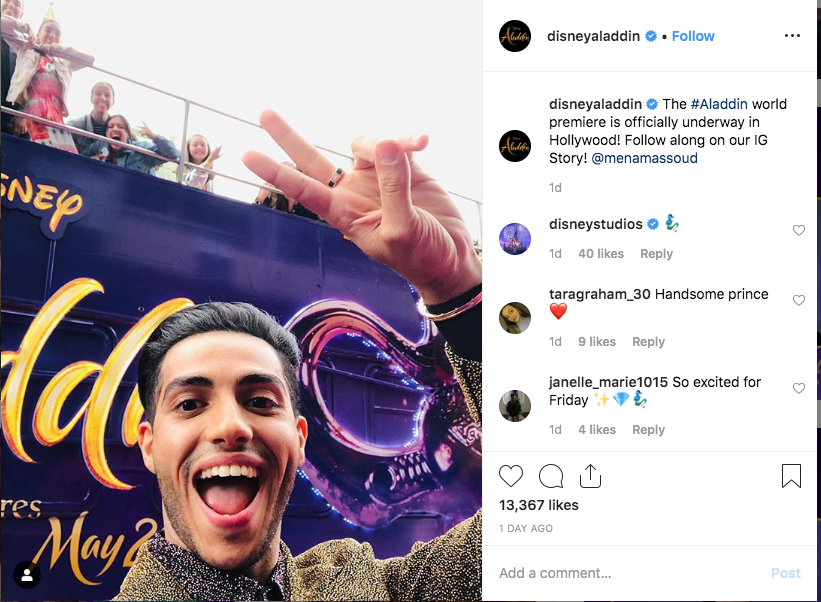 That being said, the real star here is Naomi Scott, who plays Jasmine, who brings great depth to the role and has such a screen presence too, as a huge career undoubtedly beckons for the English actress. The scene the duo share on the magic carpet to the tune of Whole New World is every bit as magical as it was in the original, and really allows Ritchie the chance to show off this vibrant setting, which he uses to great effect. The gratifying aesthetic, with such a colourful and vivacious palette, also serves an additional purpose too, for the way the narrow, winding alleyways, and the amount of things Aladdin (and Abu, of course) can jump on, bounce off, and fall through, allows for well choreographed action scenes to take place.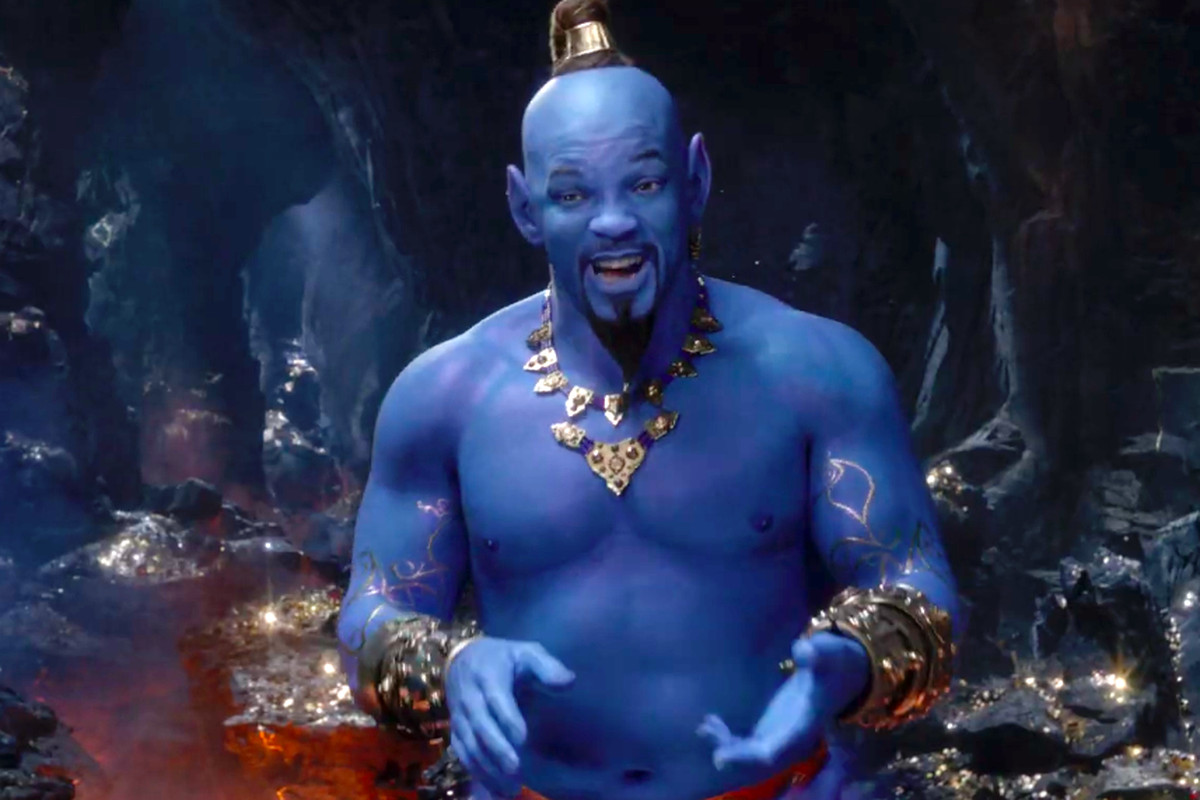 It's in the intrinsic tale of the underdog, of a young chancer trying to graft his way to the top that can be used to tie in with the DNA of Ritchie's usual work, and see where he felt at home, despite this project most definitely being outside of the filmmaker's comfort zone. There's no denying it was an odd, and surprising choice to allow him at the helm of a big Disney extravaganza given his best work has come in gritty, British gangster flicks, but he's done a commendable job. He has had to dilute his distinctive sensibilities as a storyteller however, as you couldn't tell, unlike in all his other work, that this was a 'Guy Ritchie' film. Those familiar traits we associate with his work, such as his quick-fire editing techniques, are put to one side here as he instead serves the story in the best way for it to be accessible to a Disney crowd, and there's no shame in that. Plus, after the hugely disappointing King Arthur, it's such a relief this is different, we just don't mind.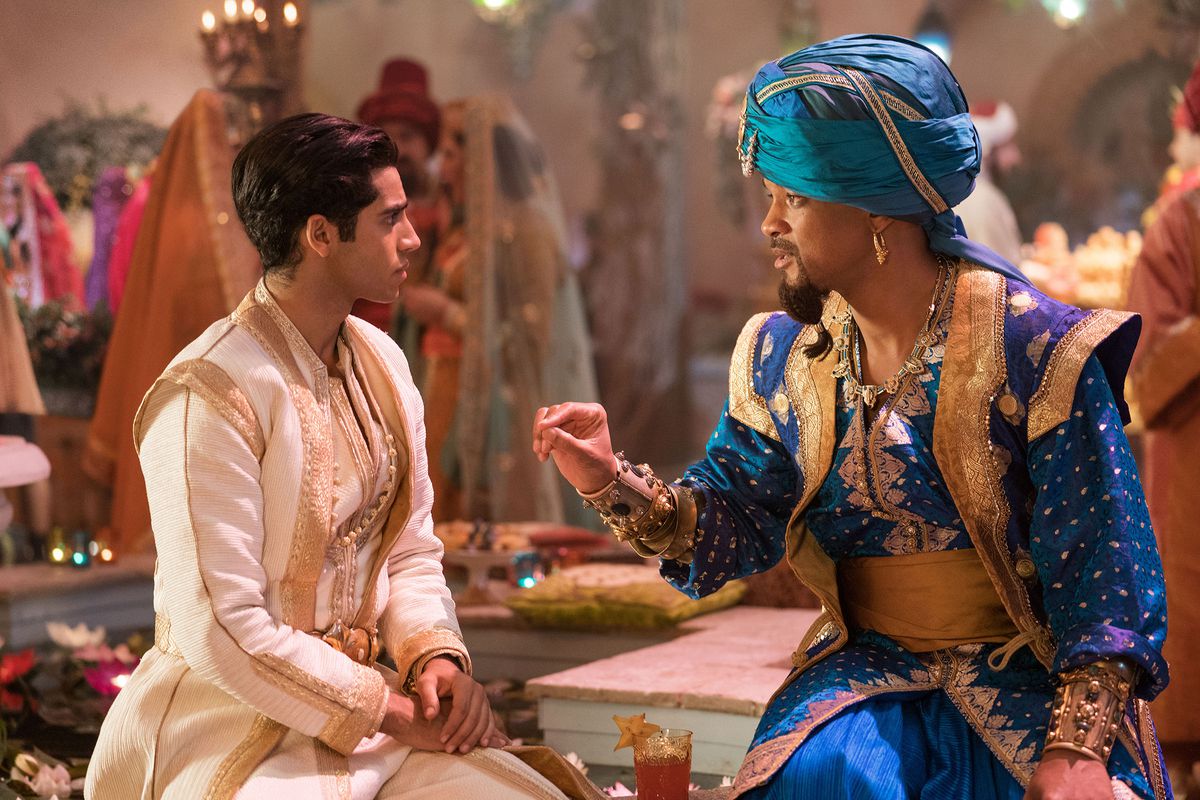 So here we are, another Disney live action adaptation, another success. We may all have such an emotional investment, born out of nostalgia, for these films and these characters and worlds, and yet despite being such precious ground, having it be walked over again is proving to be rather inoffensive. What helps is when we can relate the narrative to the tumultuous, modern climate in which we reside, to provide the film with a sense of pertinency, and a chance to feel it belongs, to vindicate its contemporary retelling – and in this instance we're dealing with a nefarious power-hungry, villain who strives to take over his kingdom, with little care to any of his people. Now why does that ring a bell?
Aladdin is out in cinemas across the UK now