'I've missed this,' Pat Pitsenbarger (Udo Kier) says as he dances in a gay bar. The dancing? someone asks. 'No, our people.' It is a moment that brilliantly sums up Todd Stephens' new film, a character study with the sharp wit of a Queen Bitch and a heart the size of a ballroom. When we first meet Patrick, he is a  man waiting to die. He folds napkins and sneaks smokes and dozes in his chair, but life following a stroke is basically over. The call to adventure comes when an ex-client dies and stipulates in her will that Pat is to prepare her for the burial. At first, he obviously refuses, still brooding over sleights and betrayals, but the call for a final hurrah prove too tempting and he succumbs.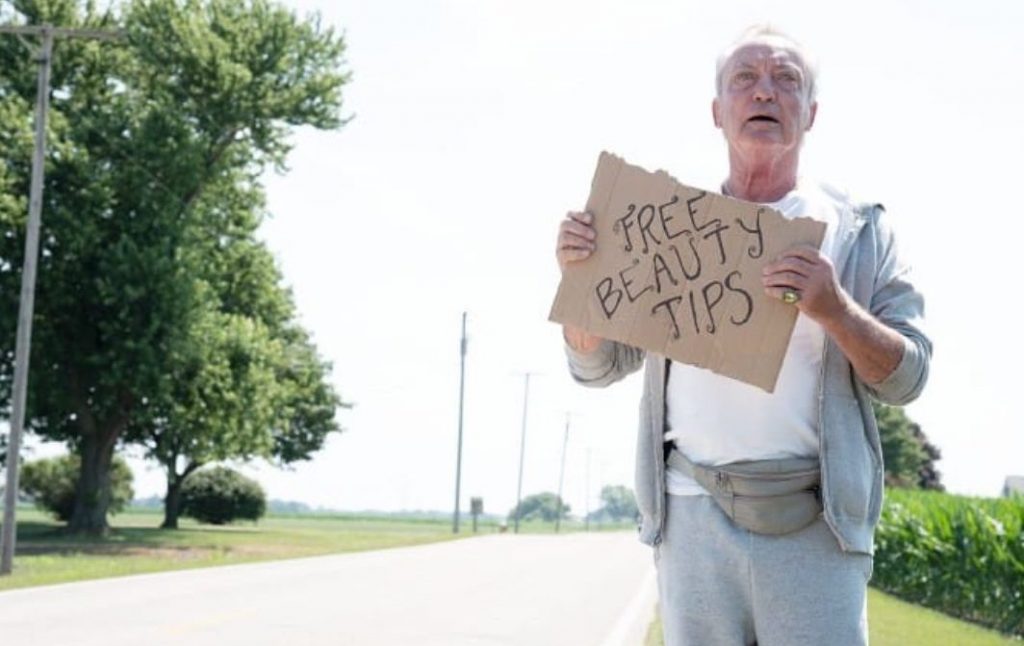 Udo Kier has long been a familiar face in world cinema whose massive CV ranges from Andy Warhol's Dracula to Ace Ventura Pet Detective and everything in between. Once called 'the most beautiful man in the world', he retains a gaze that could cut diamonds and shows no sign of slowing down. Swan Song offers a rare opportunity to see him truly lead a film and showcase his prodigious deadpan charisma. Out of the care home, Pat returns to the scene of his salad days, the town of Sandusky and here confronts the many changes that have occurred:the house that has been destroyed which he shared with his late lamented lover David; the business that was taken over by the conniving Dee, played with a wonderfully acerbic twinkle by Jennifer Coolidge.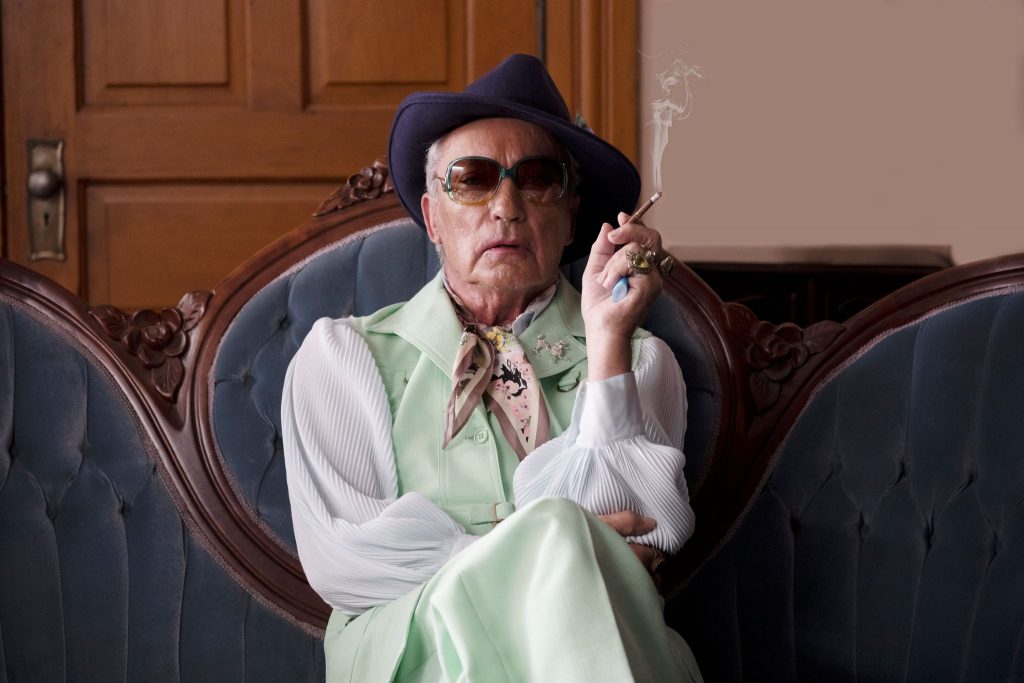 Pat's celebrity has largely passed as the Liberace of Sandusky – 'Was I that butch?' he asks incredulously. But Pat finds his mojo once more, skipping with children and charming the locals into comping him a new wardrobe. As well as a Swan Song for Pat, the film is also an affectionate M'wah to a vanishing gay subculture. With everyone using apps and drag shows on prime time tv, the local gay bar is being shut down to make way for a gentrified monstrosity. There's some misty-eyed nostalgia but the general good vibes of the piece are beautifully undercut/elevated by Kier's sardonic performance. The vision of Pat dancing with a sparking candelabra on his head is worth the price of admission alone.
Watch here Udo Kier and the director at FIlmwax