What could be worse than breaking up? Breaking up during a lockdown. That's the situation in Henry Loevner and Steven Kanter's new relationship comedy The End of Us. Ali Vingiano plays Leah, a young professional who finds that her time with Nick (Ben Coleman) a failed actor is coming to its natural end date. He has a bar job and an idea for a screenplay about Albert Einstein, but the two of them are no longer on the same wavelength and so the inevitable happens. Only to be swiftly followed by the statewide lockdown of California.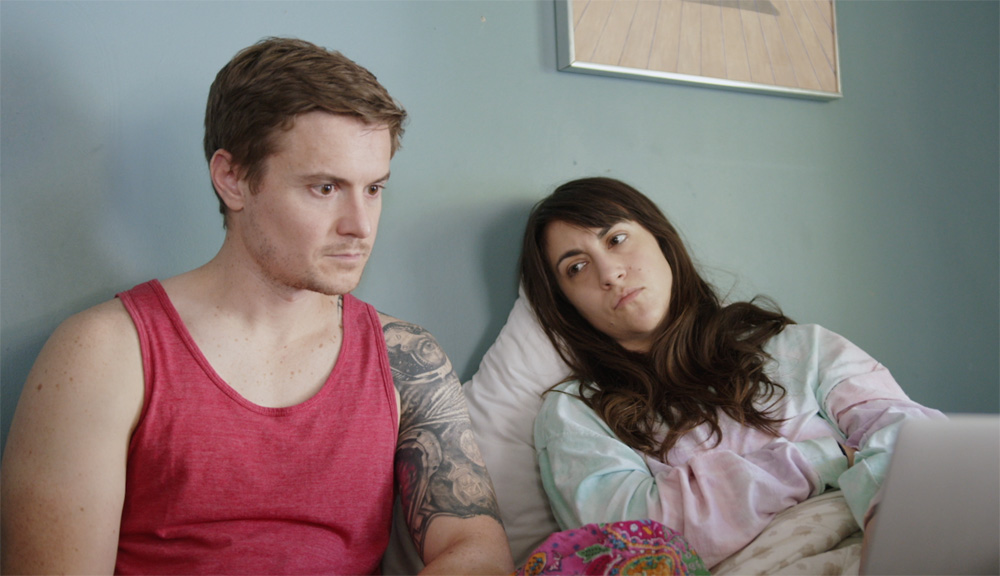 Essentially, a kind of romantic version of The Odd Couple, the initial weakness of the film is finding it credible that these two ever saw anything in each other. The lockdown soon descends into acrimony as face cream goes missing, Netflix passwords are changed and jobs are lost. Things only get worse when Leah finds herself increasingly attached to Tim, a co-worker with whom she begins an – at first – socially distanced relationship. Nick seethes with jealousy and their tit-for-tat pettiness threatens to go all out War of the Roses. With Host and Language Lessons, we've already had far better lockdown films than anyone had a right to expect.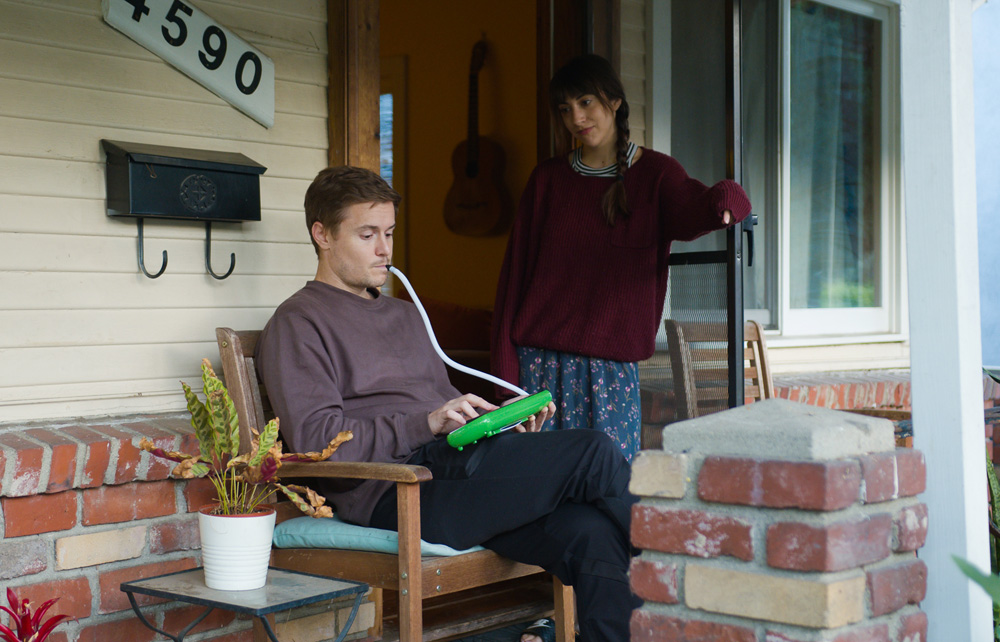 The End of Us isn't quite at those levels. First of all, the dynamic between Nick and Leah isn't quite as even handed or as balanced as it really needs to be. Nick is a bit too much of an arsehole to put it plainly, though Coleman's performance does a lot to the leaven that with some likeable charisma. And there's an economy of necessity with few locations used and the occasional dropping of a title card with the day number of the lockdown underlines a shapelessness to the plot. But then again wasn't the lockdown when our lives all lost their shape? When we started to reassess our lives in the light of suddenly having all that time at home, with not much to do?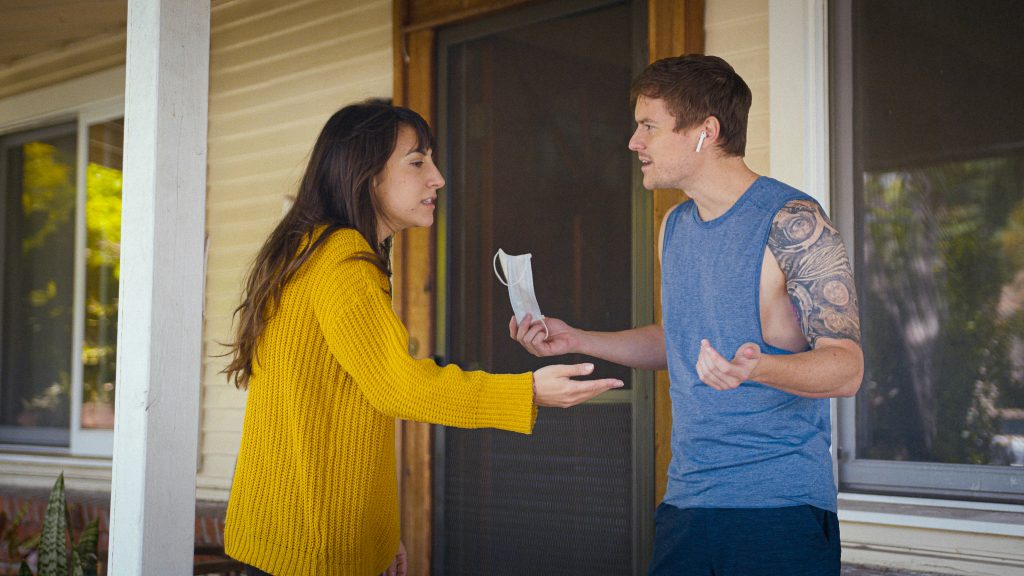 Nick and Leah do yoga, beauty masks, noodle on musical instruments, decide to learn law, watch terrible reality television, and inevitably bake bread. And as the film goes on the humour feels more earned and I found myself laughing out loud, especially when a prospective partner suggests an evening watching Godard's Le Chinoise. In some ways Nick and Leah refind each other even though it is more as friends than as romantic partners. By the end, Vingiano and Coleman's performances had convinced. It was worthwhile spending time with these people, even though their experiences were uncomfortably similar to what we've all been living through.
SXSW | Swan Song with Udo Kier? A brilliant movie