Every summer on the shores of Lago Maggiore in the Swiss canton of Ticino, the Locarno Film Festival caters for the hardcore cineaste with a roster of films which frequently push boundaries and emphasise experiments with form over narrative. This year Jury president Catherine Breillat handed the top prizes to Portuguese director Pedro Costa and his stunning film Vitalina Varela which also won recognition for its titular lead (for the full list of prizes scroll down). This was the first year of Lili Hinstin's reign as festival director taking over from Carlo Chatrian who has moved to the Berlin Film Festival. Here are some of the highlights from the festival.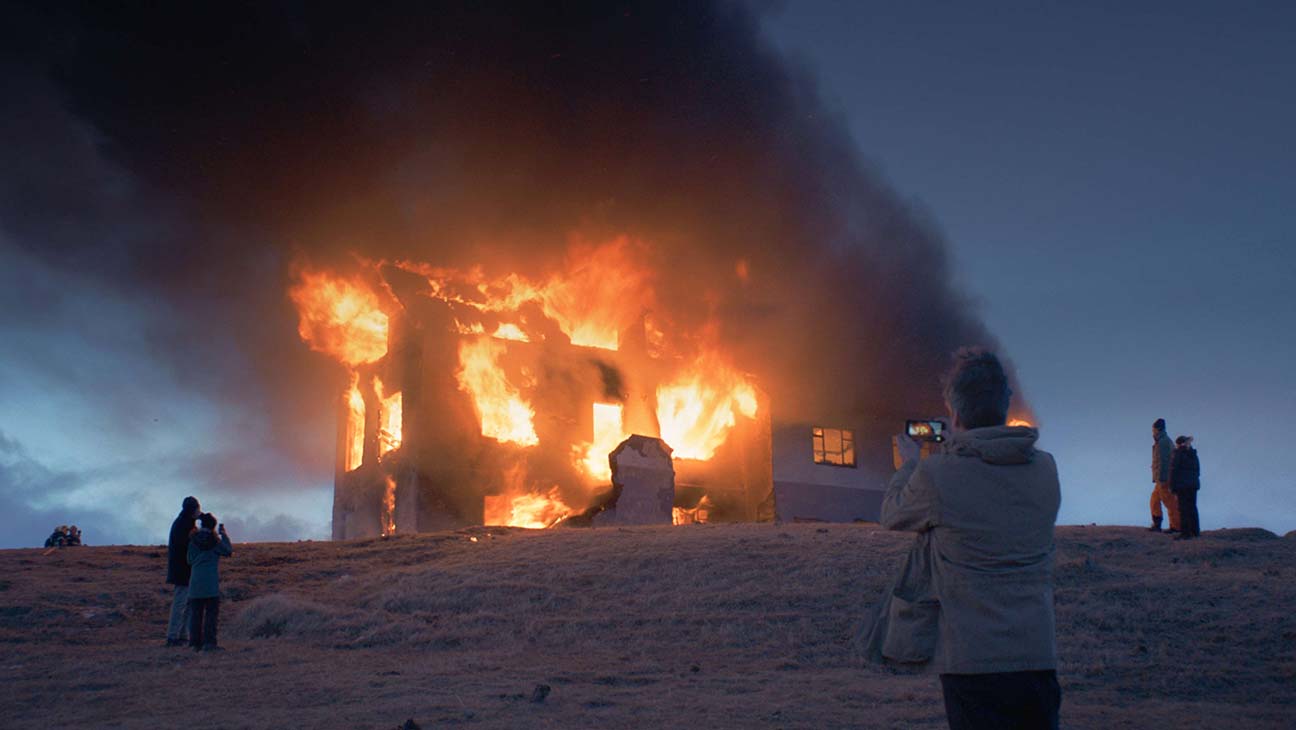 Echo – Rúnar Rúnarsson's third feature is a pointillist portrait of Iceland, a tone poem celebrating his native land with frosty humour and surprising warmth. Made up of the 56 brief vignettes Rúnarsson's film tells a story of a country going through change while still remaining true to itself. There is humour and beauty and frequently pain, but there is also a stoicism which makes this one of the most uncynical films I've ever seen.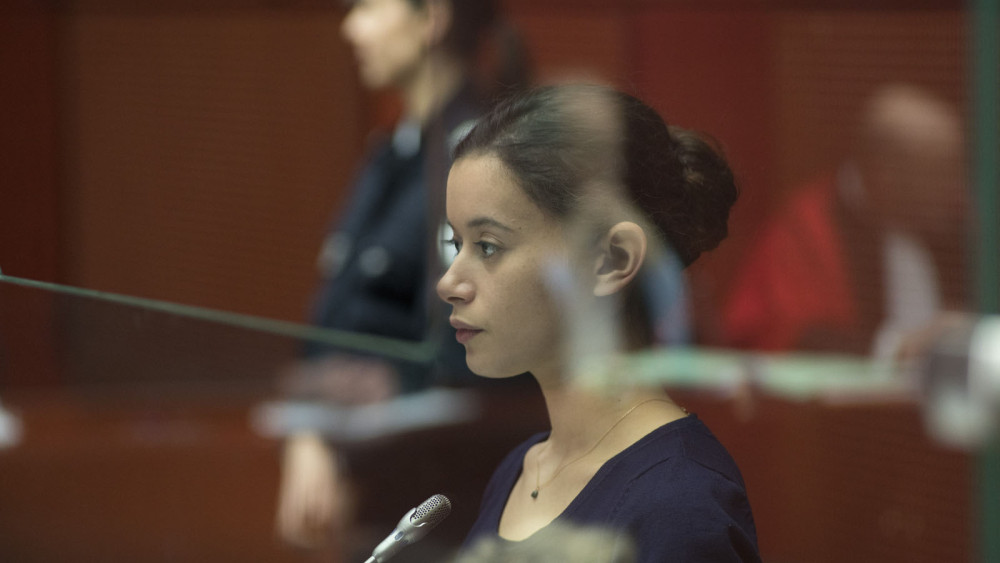 The Girl with a Bracelet –  A young teenager Lise (Mélissa Guers) is accused of a terrible crime in Stéphane Demoustier's sober courtroom drama. The crime itself becomes less the mystery than the nature of the girl and how much her life conforms, or refuses to, with the norms of society. Her parents, played by Roschdy Zem and Chiara Mastroianni, discover who she really is during the trial and there is a nicely resonant tension and a social commentary that is reminiscent of Albert Camus' classic novel L'Etranger.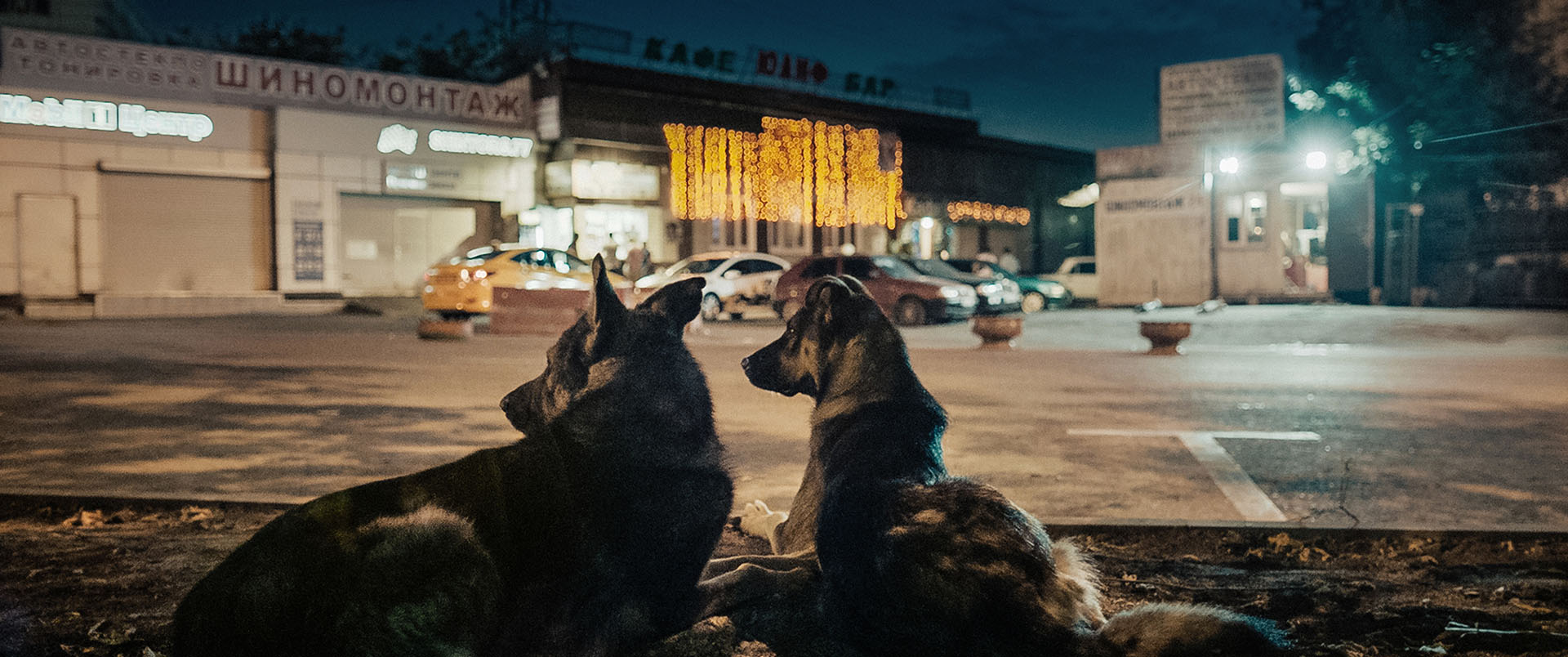 Space Dogs – After First Man and Apollo 11 the renewed interest in the space race prompted by the lunar landings anniversary is at its peak but you'd be hard pressed to find a weirder entry than Elsa Kresmer and Levin Peter's impressionistic documentary Space Dogs. Following the legend narrated by Alexey Serebryakov's that Laika, the first Earthling to enter outer space, returned to Earth as a ghost and prowls Moscow reverting to his former occupation of street dog, the film follows some dogs and a monkey around Moscow.  A cross between Disney's The Incredible Journey and Andrei Tarkovsky's Stalker, the film recounts the brutality of the natural world and the even more brutal reality of humans.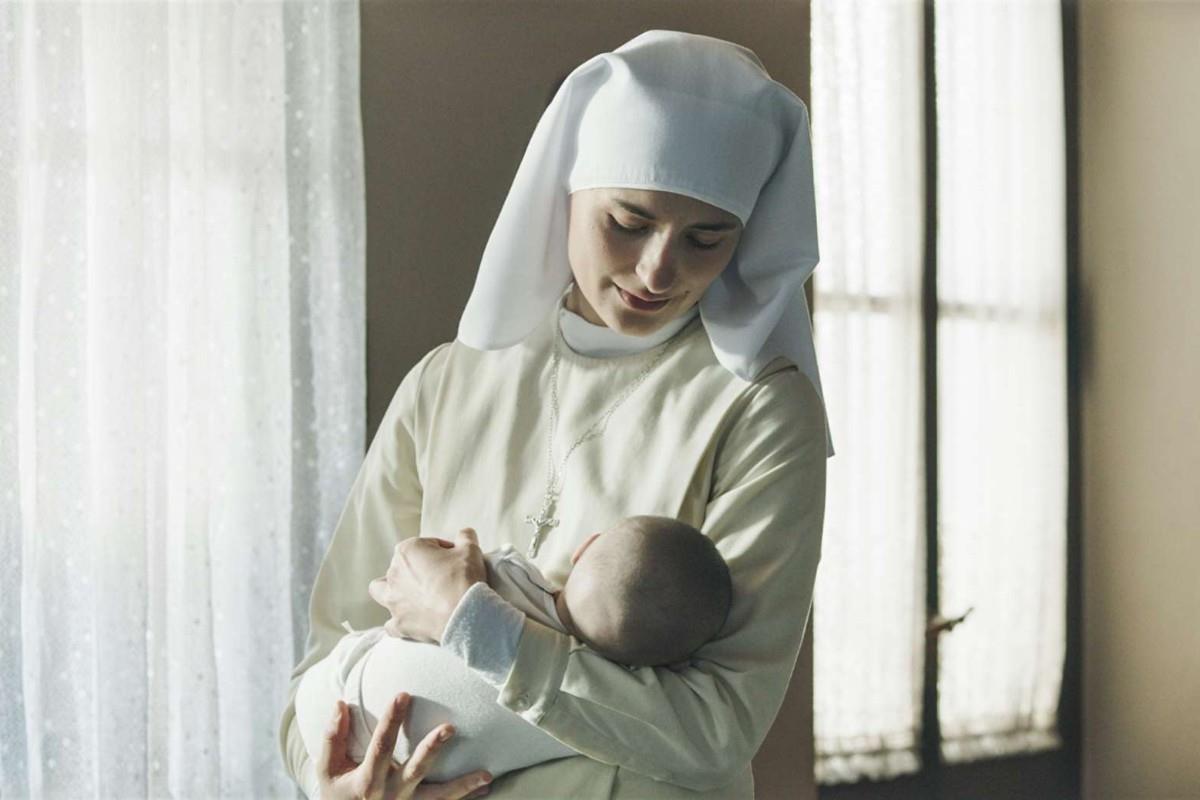 Maternal – Maura Delpero's new film Maternal is set in a Hogar, a halfway house for unmarried mothers and their children run in Buenos Aires by Italian nuns. In some ways this is classic film of faith and motherhood. There is the good girl Fatima (Denise Carrizo), a heavily pregnant young woman who already has a son, and the fun-loving bad girl, her roommate Luciana (Agustina Malala). Sister Paola (Lidiya Liberman) is a novice on the cusp of taking her vows, who forms an attachment to the utterly adorable Nina (Isabella Cilia), the daughter of Luciana.  A beautifully observed quasi-documentary feel imbues the film with an easy realism, but ultimately the film – like its female protagonists – doesn't really have anywhere to go.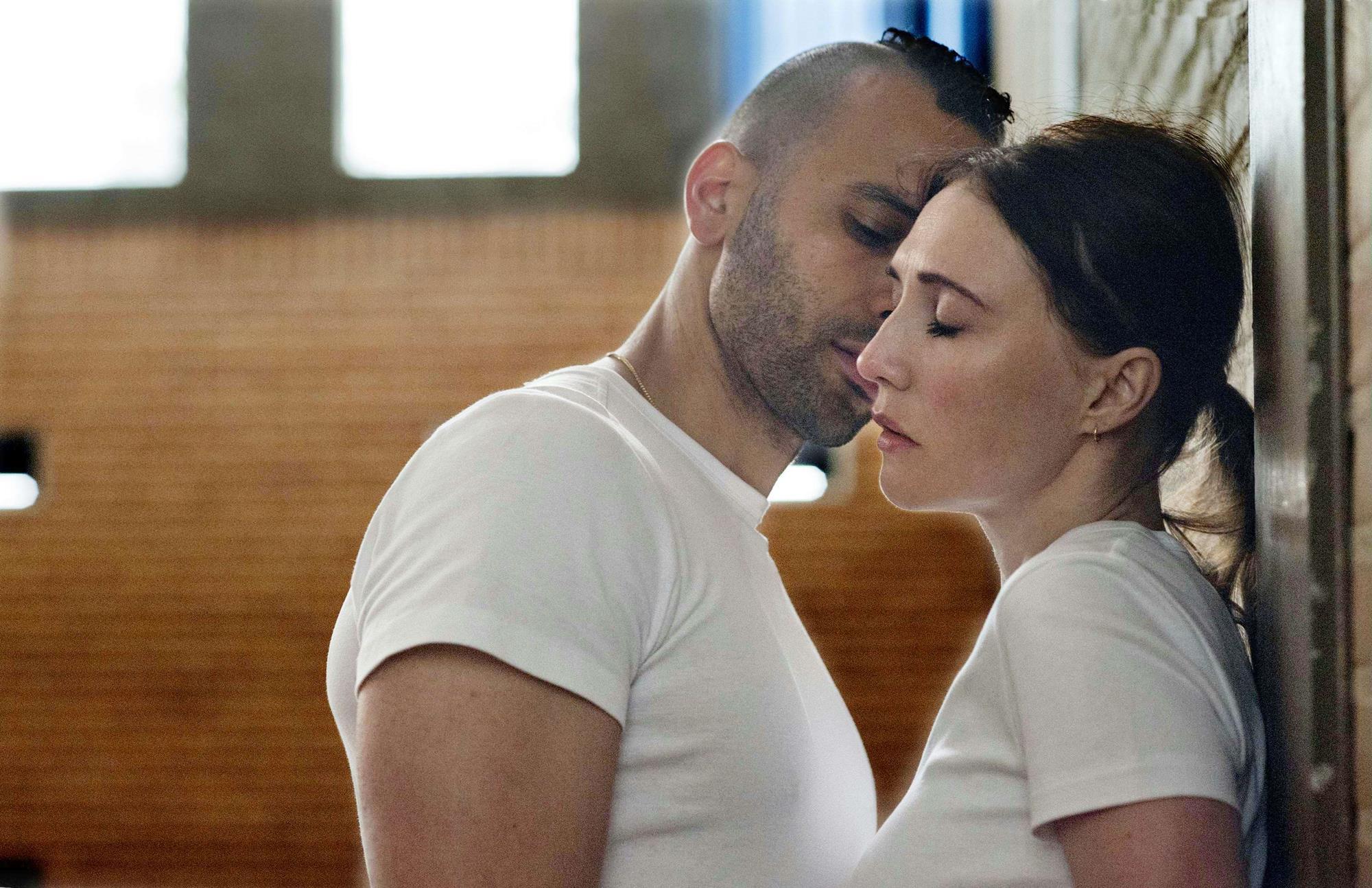 Instinct – Halina Reijn's debut is a disturbing psycho-sexual thriller that pulls on the darker threads of desire and abuse. Game of Thrones star Carice van Houten plays Nicoline, a prison therapist who falls into a fatal attraction with Idris (Marwan Kenzari, last seen in Guy Ritchie's Aladdin), a serial rapist. This is a disturbing, probing and provocative film which allows you no easy way out. Afterwards, I felt the need to talk about quite a lot and it was no surprise when it picked up the audience prize.
International competition 
Pardo d'oro (Golden Leopard), Grand Prize of the City of Locarno
VITALINA VARELA by Pedro Costa, Portugal
Premio speciale della giuria (Special Jury Prize) of the Cities of Ascona and Losone
PA-GO (Height of the Wave) by PARK Jung-bum, South Korea
Pardo per la migliore regia (Leopard for Best Direction) of the City and Region of Locarno
Damien Manivel for LES ENFANTS D'ISADORA, France/South Korea
Pardo per la migliore interpretazione femminile (Leopard for Best Actress)
Vitalina Varela for VITALINA VARELA by Pedro Costa, Portugal
Pardo per la migliore interpretazione maschile (Leopard for Best Actor)
Regis Myrupu for A FEBRE by Maya Da-Rin, Brazil/France/Germany
Special Mention
HIRUK-PIKUK SI AL-KISAH (The Science of Fictions) by Yosep Anggi Noen, Indonesia/Malaysia/France
MATERNAL by Maura Delpero, Italie/Argentine
Concorso Cineasti del presente
Pardo d'oro Cineasti del presente (Cineasti del presente Golden Leopard) BAAMUM NAFI (Nafi's Father) by Mamadou Dia, Senegal
Premio per il migliore regista emergente (Best Emerging Director Award) of the City and Region of Locarno
143 RUE DU DÉSERT by Hassen Ferhani, Algeria/France/Qatar
Premio speciale della giuria Ciné+ Cineasti del presente (Special Jury Prize)
IVANA CEA GROAZNICA (Ivana the Terrible) by Ivana Mladenović, Romania/Serbia
Special Mention
HERE FOR LIFE by Andrea Luka Zimmerman, Adrian Jackson, United Kingdom
Moving Ahead
Moving Ahead Award
THE GIVERNY DOCUMENT (SINGLE CHANNEL) by Ja'Tovia M. Gary, USA/France
Special Mentions
THOSE THAT, AT A DISTANCE, RESEMBLE ANOTHER by Jessica Sarah Rinland, United Kingdom/Argentina/Spain
SHĀN ZHĪ BĚI (Osmosis) by ZHOU Tao, China
First Feature Swatch First Feature Award
BAAMUM NAFI (Nafi's Father) by Mamadou Dia, Senegal
Swatch Art Peace Hotel Award
LA PALOMA Y EL LOBO (The Dove and the Wolf) by Carlos Lenin, Mexico
Special Mention
INSTINCT by Halina Reijn, Netherlands
FI AL-THAWRA (During Revolution) by Maya Khoury, Syria/Sweden
Pardi di domani Concorso internazionale
Pardino d'oro for the best international short film – Premio SRG SSR SIYAH GÜNEŞ (Black Sun) by Arda Çiltepe, Turkey/Germany
Pardino d'argento SRG SSR for the Pardi di domani International competition
UMBILICAL by Danski Tang, USA
Pardi di domani Best Direction Prize
PIANIFICA
OTPUSK (Leave of Absence) by Anton Sazonov, Russia
Premio Medien Patent Verwaltung AG Prize
WHITE AFRO by Akosua Adoma Owusu, Ghana/USA
Concorso nazionale Pardino d'oro for the best Swiss short film – Premio Swiss Life
MAMA ROSA by Dejan Barac, Switzerland
Pardino d'argento Swiss Life for the Pardi di domani National competition
TEMPÊTE SILENCIEUSE by Anaïs Moog, Switzerland
Best Swiss Newcomer Prize
TERMINAL by Kim Allamand, Switzerland
Variety Piazza Grande Award
INSTINCT by Halina Reijn, Netherlands