In Sacha Polak's Dirty God, we explore the world of Jade, a young woman who was the victim of a horrendous acid attack, at the hands of her abusive boyfriend. When casting for her lead, Polak found Vicky Knight, an untrained actress who had been involved in a house fire when a young child. When we sat down with Polak to discuss the project, she told us all about her relationship with this exceptional young woman and why she was so keen to get her on board, despite not having any experience in this field. She also tells us why she decided to set this tale in England, considering her background, so far, has come in her home nation of Holland.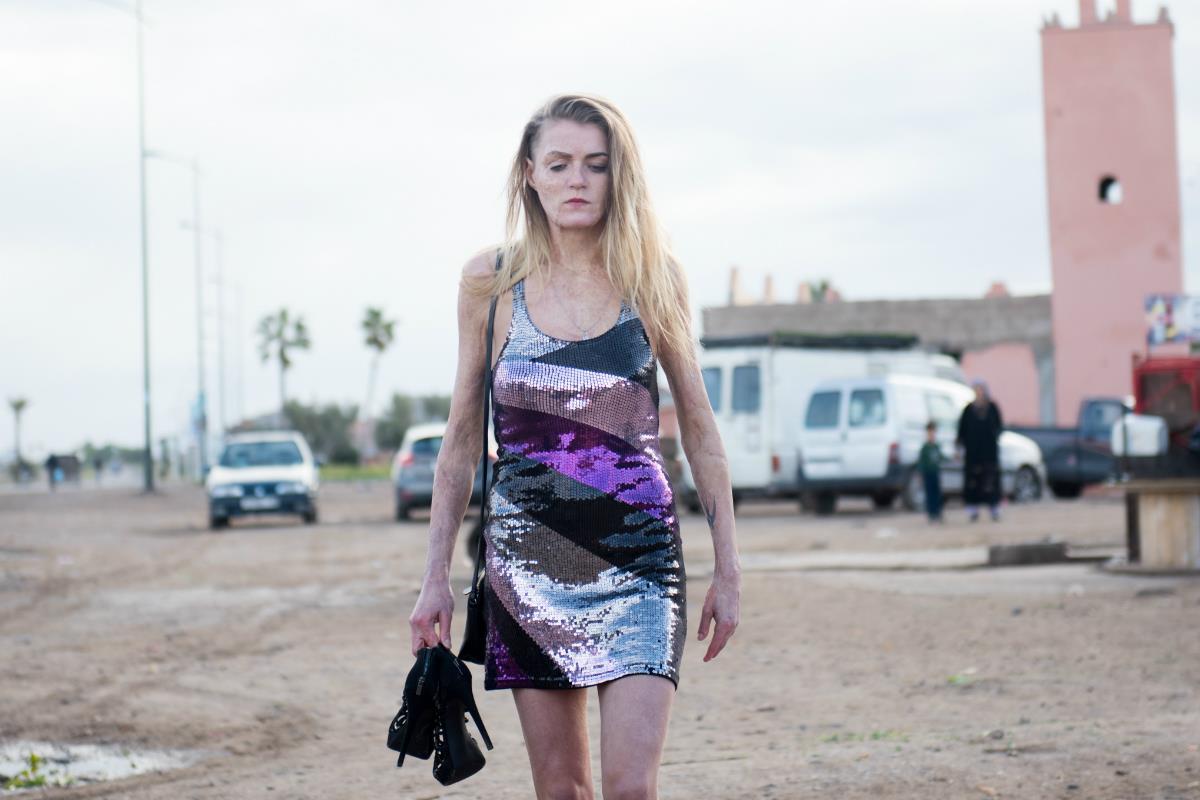 Vicky has said she was so afraid to show her skin before this film, but now she feels so proud of her body. Forgetting everything else about this film, just knowing that you've done that for her must make it such a rewarding experience?
Yeah, I mean it is, it's better than going into Sundance, it's more important than achieving anything with the film, is doing something for a person like that. It comes with a responsibility as well, and I really feel that. I really love her, and she's my friend and I just hope that her acting career takes off. For any actor it's a difficult life, but I hope she can star in another film or another series, I really hope that.
Was it only ever going to be somebody play the lead who actually had the real life scars? Was it always the intention to find someone with those scars? Because it's not just the physical aspect, but the emotional nuances than others may not have been able to bring.
In the beginning we didn't have any money for this film, I was in the process of writing this and I said to my producer, when we were staying in youth hostels in bunk beds together, and I thought, we don't have any money but let's start the casting process, because I wanted to know if there was a girl like Vicky. Otherwise I'd have to get that idea out of my mind. But we found Vicky, but Vicky didn't want to have anything to do with us, so in the meantime we started interviewing all sorts of burn survivors but also schooled actors, so I went both ways. But Vicky was always there, I knew she would be amazing. So when I finally got to meet her I was really taken away with her, I loved her eyes, I loved her humour, I loved everything about her. She auditioned with everyone, and it was a long process, but a nice one.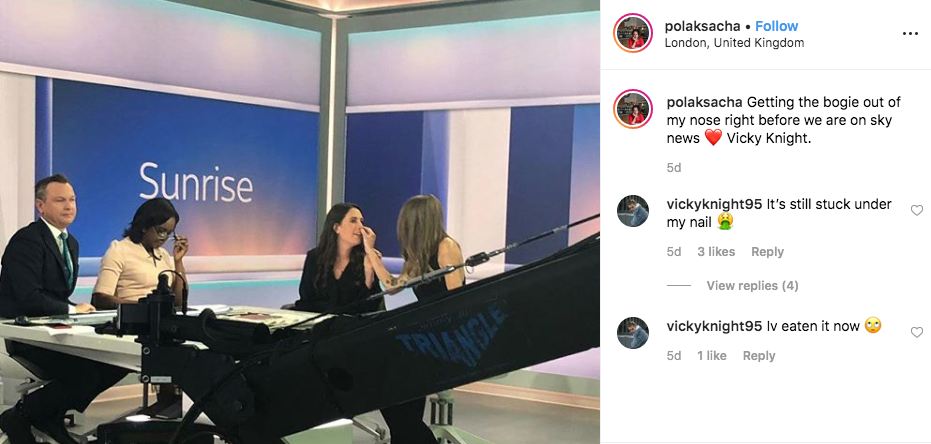 Despite the advantages having Vicky on board, were there any challenges that came with working with a first-time actor? How was that to navigate?
It was a good experience. She had some break downs, but she was so happy that we were making a film. Everyone was smiling when they saw her, she was coming on set and make the most blasé person happy to understand again what it is to make a film. So that was great. Filming her scars in close-ups, those things were really emotional. I filmed her hand once and she got really angry about something, and I knew it was because we were filming her hand, and she was feeling embarrassed about it.
So why did you decide to set this tale in England?
It was sort of a coincidence, and I was asked to do another film here, so I was working on that, but I didn't want to make it, but was preparing for it for two years. In the meantime I was writing Dirty God, so with my co-writer here, together we started interviewing young burn survivors in England. That informed everything, and the acid attacks were happening, and it made it obvious that the film should take place here, because there were so many acid attacks. In the Netherlands there are almost none. I have the feeling that sometimes a film takes you, and you need to follow where it's leading you, and that's how this happened. It wasn't clear at all if we would make it here, because it had never happened before for the BFI and the BBC to step in and give a Dutch filmmaker funding.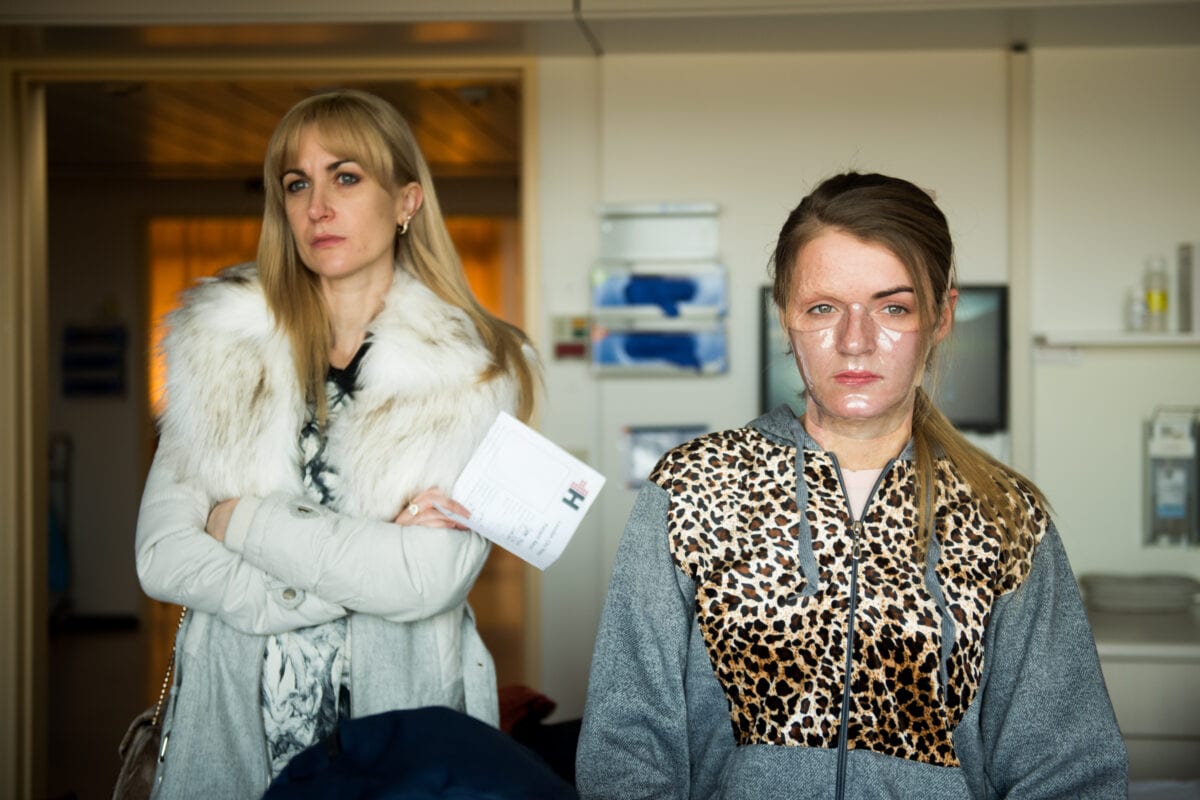 So what's next for you, have you started on working on your next project yet?
A bit, but it's really early stages, so I don't know. Vicky and me are going to France and five days later we're going to Sydney, and then we're going back to France, so it's been a rollercoaster. But I would love to another film with Vicky, but everything are just small ideas.
This film has been, and evidently still is, on the festival circuit. Have you noticed different reactions from different audiences?
Not really, up until now everybody is responding in the same way, we get the same sort of questions from audiences. Though I did have this with my debut film, which played in China. There was a scene where a father takes his grown up daughter to the toilet to pee at night. It's an odd scene, and in China people were looking at that, and I realised that in Beijing at least the toilets are sort of on the street, just open. People were going to the toilet anywhere, totally open together, so it was a very strange Q&A afterwards, but interesting!
Dirty God is released in cinemas across the UK on June 7th