LONDON – There are pinch me moments, and there is standing in piano-touching distance as Paul McCartney plays Let It Be to a full house. For Charlie Lightening, it's been a career littered with magical moments, and many of those have come alongside Liam Gallagher, the subject of his latest documentary, As It Was. Chronicling the frontman's journey from Oasis splitting up to his huge success as a solo artist, Lightening was there every step of the way, and we had the pleasure of speaking to him about his remarkable experiences.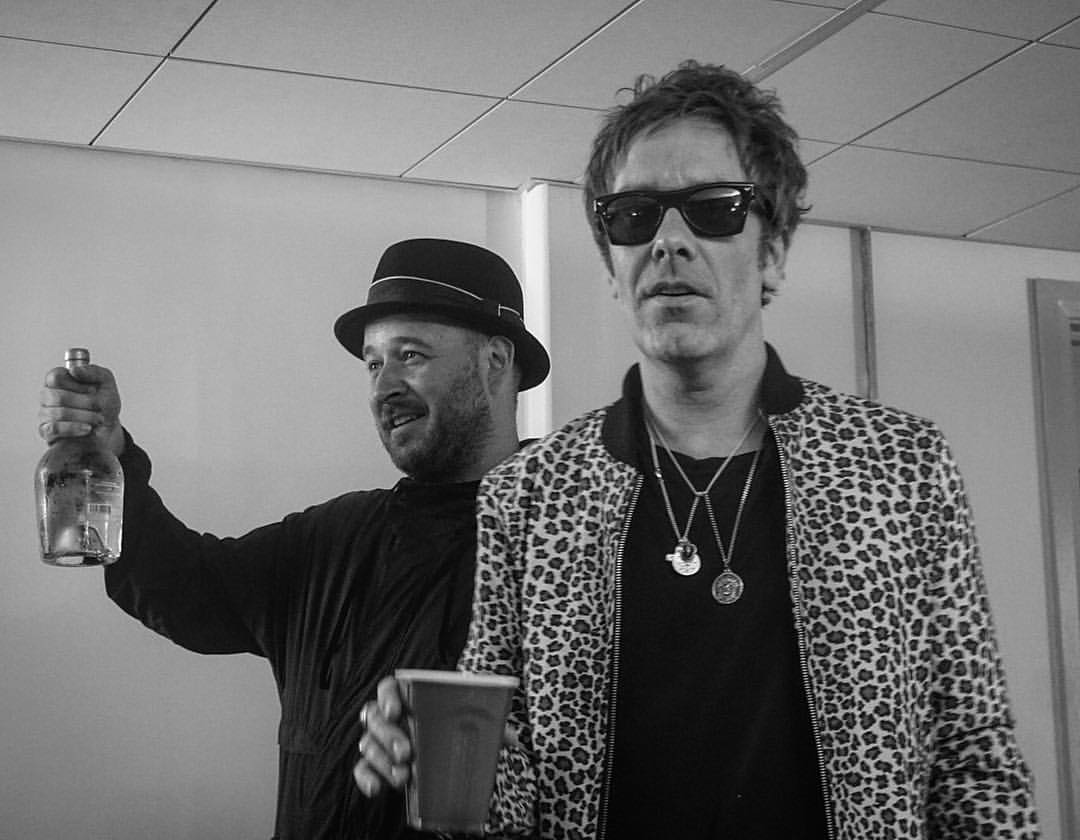 How did you first come to know Liam Gallagher?
Through Kasabian. I've worked with lots of different artists, in films and music videos, but I guess Kasabian were the first band I worked with from the very beginning. I'd worked with Jamiroquai and big artists, but then there was this new band that live on farm, and I got asked to go and camp out and make a film about them. At the time I thought, who is this Kasabian? But obviously they became Kasabian, and they took me with them and I did bigger things with them, concert films and stuff like that. Around the time of the second record, and Kasabian had toured with Oasis in America, I was doing a documentary with them and Liam and Noel came into the studio to listen to their album, and that was how I first actually met them.
And how it ended?
It ended up that night with me, Tom and Serge back at Liam's house, in his kitchen while he was playing songs, his own stuff. Then obviously there was a lot of crossover with Kasabian and Oasis over the next few years as they supported them on the final Oasis tour, and we hung out together a lot of times, and that's how I got to know them all. Because of Kasabian I was also noticed by Paul McCartney, so by this point I was working for him too. Liam then went and started Beady Eye after Oasis and then I got the call to meet them and make their first music video. Then I just started filming from there really. Obviously at that point I wasn't thinking that in ten years it would become a film.
You've been with him a lot over the last 10 years, you must've seen so much happen in that time? The journey he's been on in that decade you couldn't have foreseen?
Nobody could. It was strange because I thought Beadyeye were really good. If you listen to those two albums there's some great stuff on there. But I think, especially the second album, the press or whoever it was just didn't want it to work. Then with everything that happened, you couldn't have foreseen everything he had to deal with personally, and then it was that thing of thinking, what's next? What's he going to do? He's somebody who has been on a real journey, and I guess in some ways he had to go on that journey to then come back.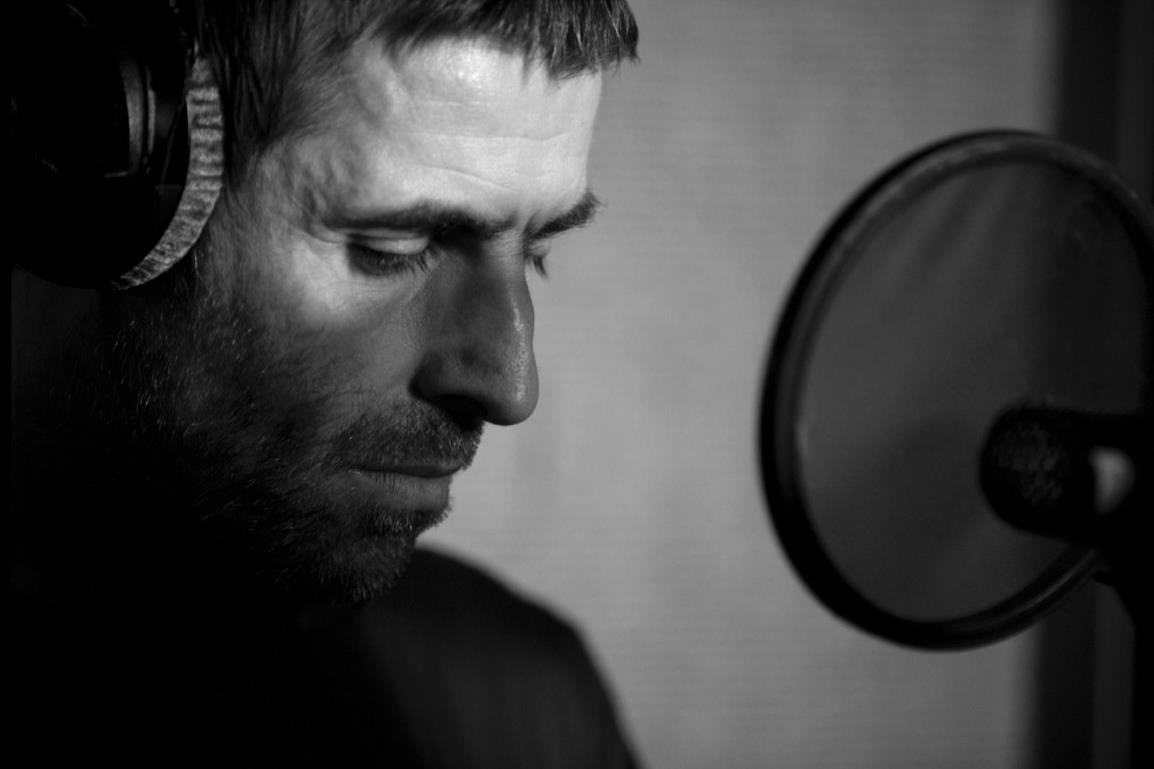 His solo album went to number one, which gives your documentary some real purpose, and a sense of closure. The real world is so unpredictable, so it must've been great for you as a filmmaker when it works in your favour like that? Because that comeback had its romantic ending. You must've been thrilled not only as his friend, but as a filmmaker?
Massively, obviously. Like you say he's a friend first and foremost. But also as a fan as well. It's funny because Supersonic had just happened and that was the turning point at that time, for people to see how amazing he is. In some ways, the fact he made that record, you cannot underestimate the fact that he did that. It's a great album. Even as we were in the studio when he was making it, that was the initial thought, that this could be a really good film. There's been so many times where I've done stuff and followed somebody but it doesn't quite happen or it doesn't work. But this all happened in little steps, he was sending me demos and I was thinking this could be amazing. Then I was in the studio with him, and I didn't want to get ahead of myself, but each little bit just felt really special, Glastonbury too, and then the tour. Then we came back from Asia and did Leeds and Reading, and again it just felt like it was getting bigger and bigger, it was like this movement was happening, it definitely felt like something special was happening. At that point you're just thinking about the now, this is a great comeback, but then when you start thinking about the story of what he's been through, and it starts to become a film.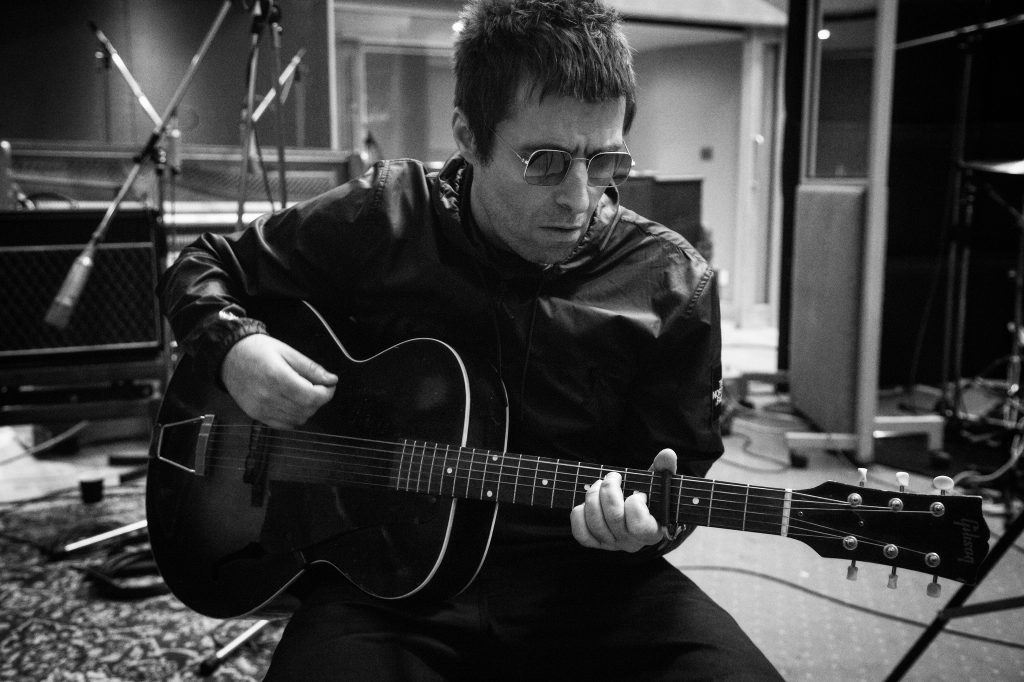 You have a duty to take a step back and let the camera roll and be impartial, so is there a conscious move to seperate the friend, the fan and the filmmaker? Or do you think the film can be better off if the three combine together?
There's such an honesty with Liam, it's not like anything is set-up or manufactured or done in a way to make it seem manipulated, and that made it a lot easier. What helped was that Gavin Fitzgerald came in at the end to help with the edit because he had nothing to do with the project and he's not even necessarily a fan of Oasis either. That definitely helped because there was so much footage, he was able to help move a few things around, and that helped in having that buffer of friend and filmmaker.
One of the things that grabbed me most about the film is how well Liam comes across. He has a bit of a persona in the media as being cocky. But the side we see in this documentary, and I'm sure is the side you know, is just a really nice, quite sensitive person. As someone who does know him well, were you really keen to get that side out of there so people were aware?
Yeah. When I'm making a film about somebody I'm close to, I've got to like the person, to see something in them that inspires me, not just what they do for work. Because I'm with that person a lot, you spend a lot of time together. In some ways, I just wanted people to see him how I see him. If you know him and you get past the thing that a lot of other people see, and you realise that there is this very sensitive, caring person. But he still had the edge. That's one of the things I like about the film, nothing is sugar coated, it's not like I'm going 'oh he's such a sweet guy, he's so nice'. We could still see he had an edge to him. You want to see what you see on stage.
I loved the scenes at home with his mum, it adds a nice personal tough. You must've been pleased that she was happy to speak to you and be a part of this film?
We were talking about how it would be great to do something because nobody had ever filmed in their house before. But she let us in. I mentioned it would be great to do something and Liam invited me in. That moment when he's making a cup of tea, he's making me a cup.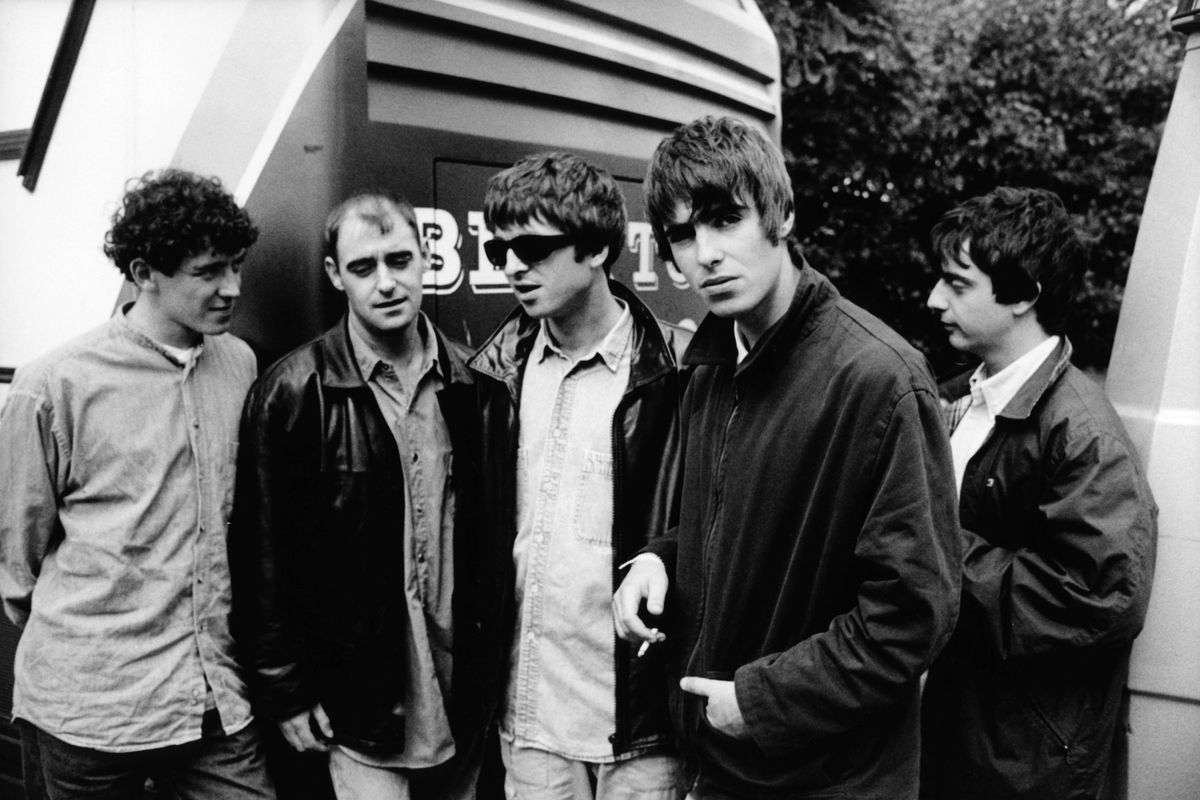 Was it a good cup of tea?
Oh yeah, he makes a really good brew. But again, there's different hats you put on, the friend, the filmmaker, the fan, but just being in that house with him, I thought, wow. Going up into that room and thinking, that's the room that they shared, it's so iconic, it's history. It will be something in years to come that people will still look at. And the way that he spoke in that room, his interview was brilliant. That and the bit on Golden Gate bridge are my favourite bits of the film.
You've been doing this a long time, so there will be some moments that just feel like work – but at the same time do you ever pinch yourself? Liam is your friend so not that you'd want to put him on too much of a pedestal, but you must've thought – wow, this is the Gallagher's bedroom.
Mate, last night I was stood filming Paul McCartney playing Let it Be on the piano, and it's up on the right hand side of the stage. I'm stood behind the piano, and in the periphery are 25 thousand people, and it never gets old. I'm looking at the lens and thinking, I'm so close I could put my hands out and touch his piano. It's remarkable. The shit that I've seen and the stuff that I've done, it's unbelievable, I love it. I feel privileged. With McCartney I've been in the White House and done some ridiculous stuff with him. The people that I've met and the things that I've filmed. I guess sometimes it can be frustrating, even with the Liam film, you invest in something and you film a lot of stuff and sometimes it doesn't come off, as in you might not actually get to make the film, if it doesn't work it can't go to the next step. You've done this whole process and not got to finish it, and sometimes that can be frustrating. I shot all this amazing stuff with McCartney and there's easily enough to make two films, but at the same time, we're keeping on going as there's more stuff to do. What I've done may never get made into a film, but I get to see the film every night. I get to experience it.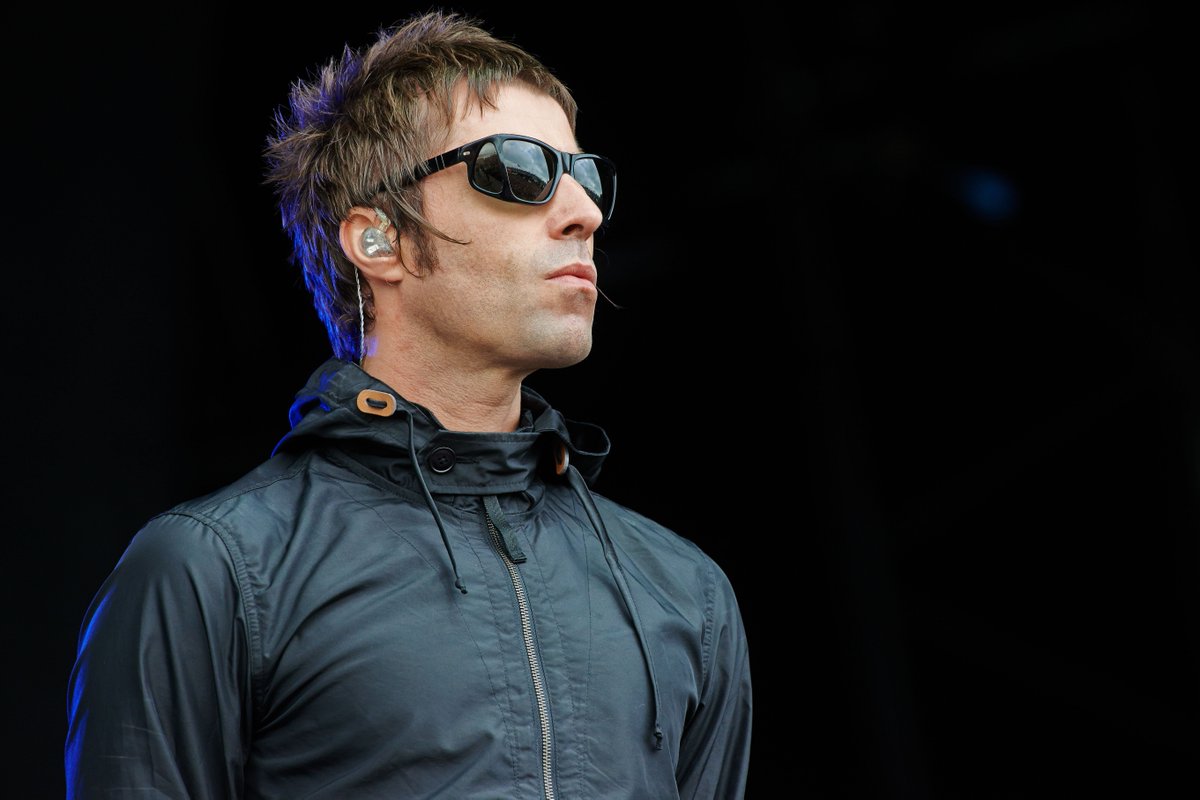 What's your relationship like with Noel? Would he do a documentary telling his side of the story – because that could make a great companion piece to this movie?
I've made a film with Noel, it's on Netflix. It's part of a series called Once In a Lifetime, and I did two, one with Nile Rodgers and one with Noel. It's a very different sort of thing, more like a masterclass, where you spend two days with the artist, and it's about the music, him acoustic breaking the songs down. But there's a lot of stuff about his life and there's a great interview he does. It was during the comeback that Liam was doing, and I got a call from another company asking if I could come in and shoot this documentary.
What's Liam's new album like? I've assuming you heard a bit of it – is it quite different to the first?
To be honest, I've not heard the full album. But if you take two records, like for example Definitely Maybe and (What's the Story) Morning Glory, Definitely Maybe is the more punkier album, a band finding who they are, and what they are, and then Morning Glory is a bigger, grander piece, a band in their moment. From what I have heard of the second album it has that bigger, grander feel. But I'm not saying it sounds like Morning Glory. In the film they compare As You Were with Definitely Maybe, because of the young kids who loved it. That's the thing that got me with making the film, you see these young kids who didn't have Oasis and didn't experience it the first time around. I used to play that album with my mates, and for them, that was that piece of music that they have as their album, it's their Definitely Maybe. A snippet of his new single has just come out, and that's my favourite solo song he's done, it's brilliant.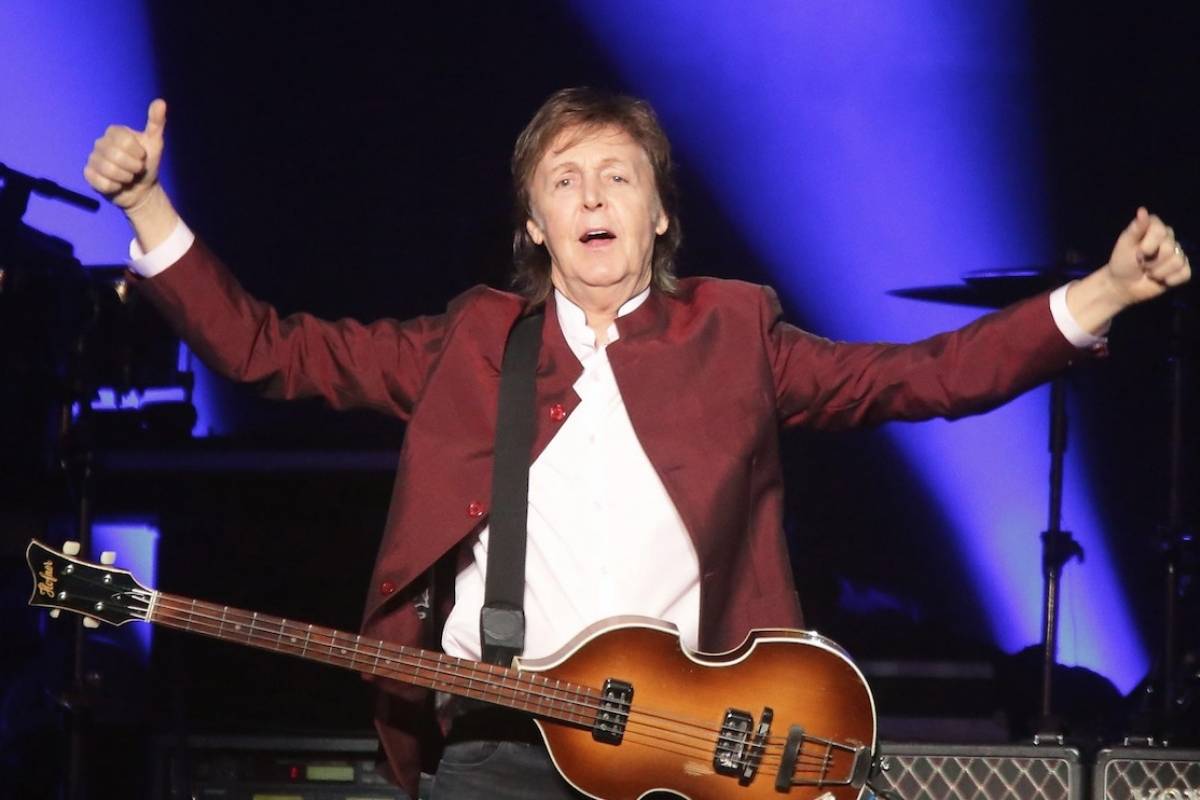 So, let's talk about being on tour with Paul. What is that like? And what is it you're filming, a film?
At the moment it's not a film, it's basically archiving everything that he does. He's always done it, he's always captured everything that he does. But the thing is with it, obviously we've spoken over the years about how it will turn out and what we can do. The thing that I never realised, and I was always a Beatles fan because of Oasis, but working with Paul over the past few years, just to see the impact that music has all around the world, in South America or Japan, in places that don't even speak English, the power in that music, and to see different generations coming. Last night there was a daughter, a mum and a grandmother together, and that's happened at least two or three times. They're all into it. What I think is really important is that I don't think people quite realise the impact he's had, and the things that I capture on a day to day basis with him. If anything, it's showing that even in his current form he's still smashing it. His new album that came out in September went to number one, and it's his first number one album in 30 years. It went straight to number one in America, the first time that's happened since The Beatles. So at the moment I'm thinking that that's quite a good story arc, but I guess as a filmmaker as well as just capturing stuff, every day I'm trying to think of a story that I can tell, so if I get to the end I have lots of options.
Liam Gallagher: As It Was is out on Friday June 7th. But on Thursday 6th the world premiere (with a exclusive live performance) will be broadcast via satellite into cinemas across the UK and Ireland, from London's Alexandra Palace Theatre. Buy tickets here.