For a list of 90s soundtracks, what's remarkable about the five records that make up numbers 11 through 15 is how they draw mostly from previous decades. That's mainly because three of these films spend the majority of their running time outside of the 90s and Pulp Fiction could really have taken place in any decade between 1970 and 2000, except for The Frames t-shirt that Bronagh Gallagher wears, and the Vietnam references in Butch's flashback. The last one, Jonathan Demme's Beautiful Girls, is all about the reluctance to move onto the proper grown-up part of life, so the nostalgic edge to its soundtrack makes sense. Though that doesn't excuse the inclusion of 'Sweet Caroline'. Nothing excuses 'Sweet Caroline'.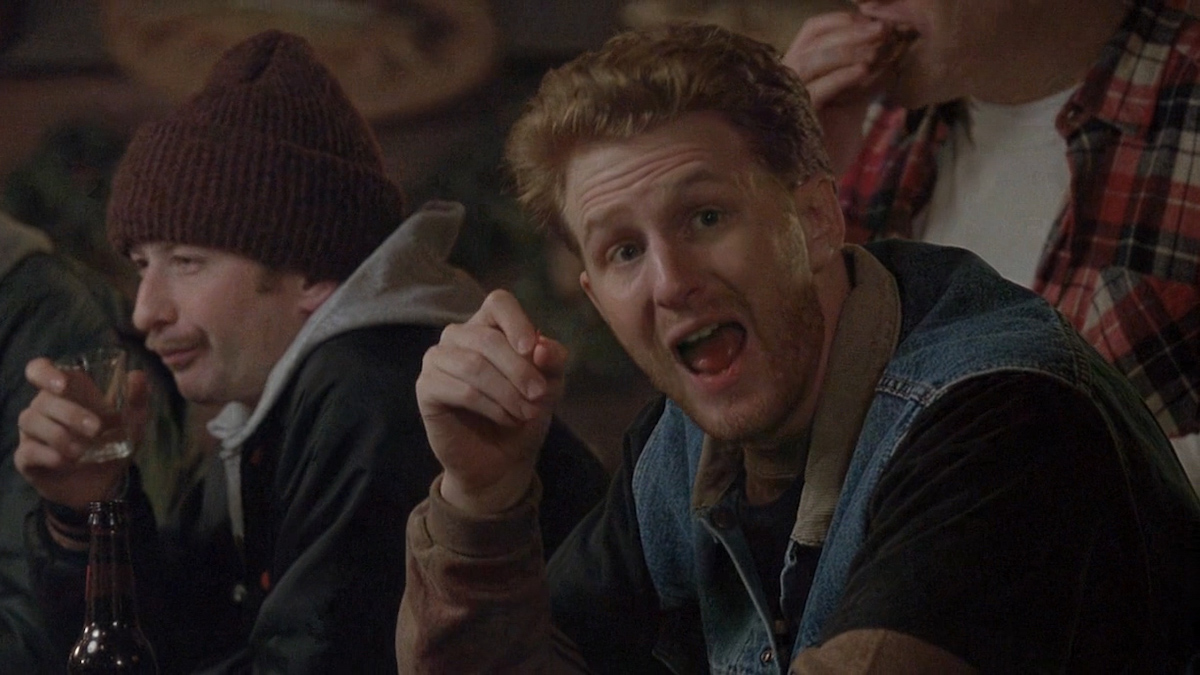 15. GOODFELLAS – A regular irritation with Scorsese soundtracks was the absence of the Rolling Stones' songs used in the films. Goodfellas is a rarity in that the missing Stones' songs (even 'Gimme Shelter') don't detract from what is an excellent collection. It starts with Tony Bennett's sublimely smooth 'Rags To Riches' and just gets better from there.
Highlights Cream tearing the house down on 'Sunshine Of Your Love'; Aretha in full voice on 'Baby, I Love You' (not that one); The Shangrilas' melodramatic, lovelorn 'Remember (Walking In The Sand)'.
14. DAZED & CONFUSED – A 2018 list about a 1993 film set in 1976 is the point where nostalgia eats itself. Many a hazy night in was soundtracked by this, winding up with several worse-for-wear teenage boys tearily hugging and crying to 'Tuesday's Gone' and then punching the air to 'Rock And Roll All Night'. Substitute Aerosmith's 'Dream On' for Ted Nugent and this would be close to perfect.
Highlights The cranked-up blues of ZZ Top's 'Tush'; Lynyrd Skynyrd's tears-in-your-beer anthem 'Tuesday's Gone'; Kiss's crowd pleaser 'Rock And Roll All Night'.
13. PULP FICTION – "Any of you f***ing pricks move and I'll execute every motherf***ing last one of you" and BAM into 'Misirlou'. That's how you use dialogue on a soundtrack. The film's 'theme' was played to death at the time, but 24 years later, it'll send shivers up your spine. Tarantino applies his magpie filmmaking technique to his soundtrack, cherry-picking forgotten songs that sounded like they were classic hits. That they became ubiquitous after his films is further testament to his genius.
Highlights Urge Overkill adding a sinister layer to Neil Diamond's 'Girl, You'll Be A Woman Soon'; the aforementioned brilliance of Dick Dale's 'Misirlou'; Dusty sassing it up to 11 on 'Son Of A Preacher Man'.
12. BEAUTIFUL GIRLS – If you ever want to have a chat about underrated 90s movies, I could bore you for hours about this film. The late, great Jonathan Demme directed this story of 30-somethings stuck in arrested development, revolving around the weirdly poignant bond between Timothy Hutton's pianist and the teenager next door (a young Natalie Portman). The soundtrack is a stunner, including two covers by The Afghan Whigs and Pete Droge's infectious theme song. Sadly, it's missing Greg Kihn's brilliant 'The Break-Up Song'.
Highlight The Afghan Whigs adding their trademark sexual malevolence to Barry White's 'Can't Get Enough Of Your Love, Babe' and The Stones' 'Be For Real'; Satchel's lovely, emotive piano ballad 'Suffering'; The Spinners' 'Could It Be I'm Falling In Love'.
11. VIRGIN SUICIDES – Sofia Coppola is a filmmaker who truly understands music's power. Virgin Suicides came with two 'soundtracks': Air's album of the same name (essentially their original score for the film) and the OST (two Air songs and an impeccable collection of tracks by other artists). Both are stunning, but the latter is the one we're interested in here. In keeping with the film's progression from hazy daydream to vivid nightmare, the collection swings between youthful elation and devastating heartbreak.
Highlights – The horns and handclaps of Sloan's exuberant 'Everything You've Done Wrong'; Air's dreamy 'Playground Love'; 10CC's unbeatable 'I'm Not In Love'.