Back in 2015, Bob Mortimer, one half of the greatest comedy duo to ever come out of the UK, very nearly died. A triple coronary bypass not only saved his life, it also changed the way he approached it. He told the Guardian last year that he'd become somewhat reclusive, relying on a bank of stock excuses to avoid doing pretty much anything except for the occasional reunion with his longtime comedy partner Vic Reeves. Post-operation, Mortimer decided to start saying yes to more things. And one of those things was a fishing trip that he and Paul Whitehouse had long mooted but never got around to.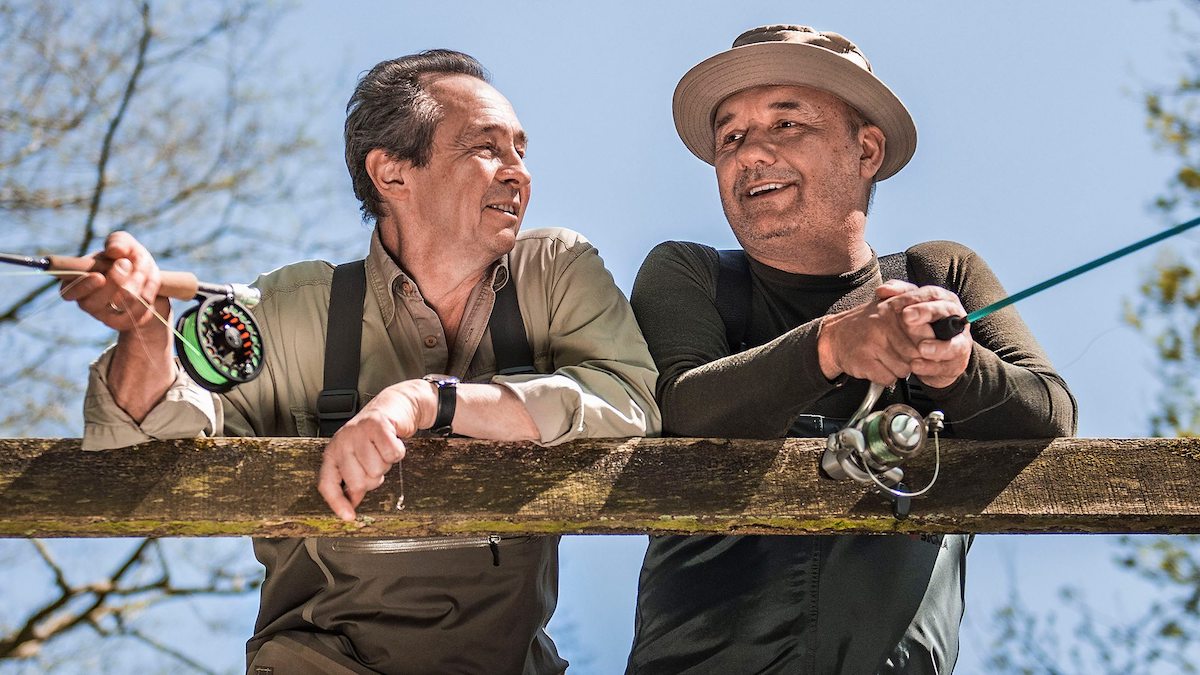 Whitehouse and Mortimer have been friends for over 30 years, famously appearing together in Reeves & Mortimer's inspired 'Slade on Holiday' sketches. A year apart in age and both on the other side of major heart surgery, it felt like it was now or never for their fishing trip. They pitched the idea to the BBC – Mortimer said that the likelihood of one or both of them dropping dead made it more appealing – and their friendly jaunt became a TV series. And one of the most gently enjoyable TV series to boot.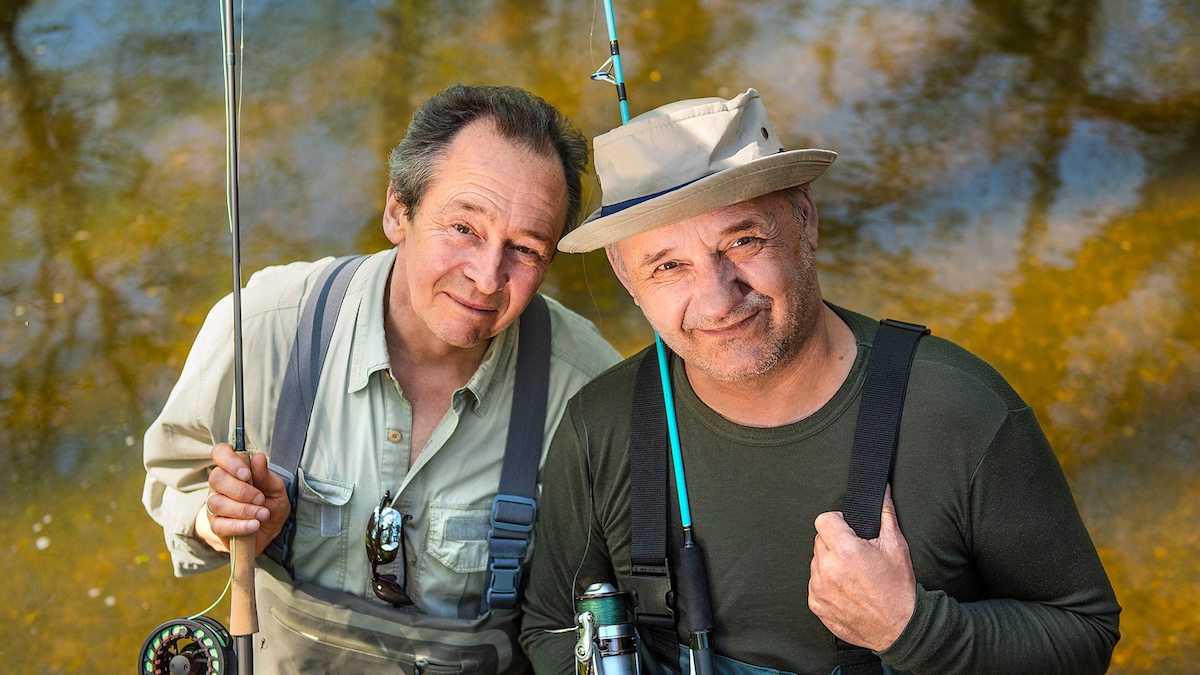 Whether it's a response to the chaos of Brexit or the constant plugged-in nature of modern life, there's been a definite increase lately in what I call "gentle TV". I'm talking shows that are mainly about people talking quietly to each other while they enjoy the natural world, free from distractions like iPads or mobile phones. The Trip is one such gentle delight (although a far more quarrelsome one), Great Canal Journeys – where Timothy West and his wife Prunella Scales travel the length of the world's canals while reciting poetry and Shakespeare to each other – is another.
Gone Fishing hews closer to the latter, with its amiability and gentle comradery. The only competition between Mortimer and Whitehouse is defiantly friendly, even when the winner gets to set aside their heart healthy diet for the evening. Its sense of humour is more of a warm chuckle than the manic, surreal guffaws of Shooting Stars or The Fast Show. Watching two old friends wade through peaceful streams, lean on old stone bridges and chuck Liquorice Allsorts across a river to each other is a tonic that the world didn't know it needed. It's like therapy for a digital age.