Live. Die. Repeat. Just like Edge Of Tomorrow, Source Code and Happy Death Day before it, every review of Netflix's series Russian Doll is going to feature the same two words: Groundhog Day. Not that Harold Ramis and Danny Rubin's 1993 film invented the idea of the time loop and never-ending deaths (that could be attributed to either Buddhism or Richard Lupoff's 1973 short story 12:01), but few would dispute that they perfected it. To join the long line of adopters of the format could indicate either foolhardiness or utter laziness. Thankfully, Russian Doll suffers from neither.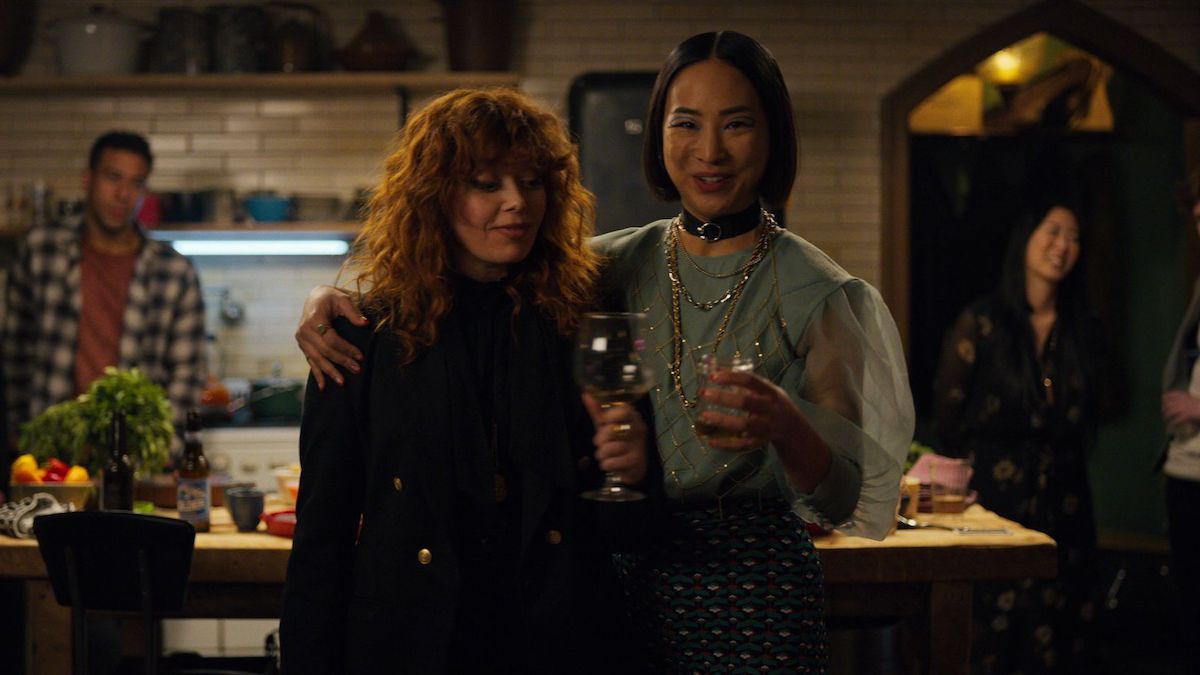 Nadia Vulvokov (Natasha Lyonne) is celebrating her 36th birthday. She looks at her reflection in the bathroom mirror, smokes a joint with a friend, leaves with a pretentious douchebaggy guy, spots her missing cat, gets run over by a taxi and dies. Suddenly, she's very much alive and back where she started, looking in the bathroom mirror. Russian Doll not only adopts Groundhog Day's fondness for increasingly macabre and inventive deaths, it also borrows its recurring song motif, replacing 'I Got You Babe' with Harry Nilsson's 'Gotta Get Up'. But the day doesn't reset automatically here. Nadia can get further and further from that start point in the bathroom, but death pops up eventually – in increasingly Final Destination-esque ways – and snaps her right back to the beginning, like a computer game with no save points.
There's a difficult balance to strike here – between the existential angst of being stuck in a monotonous limbo and the black humour the same situation inspires – and it's getting it so right that made Groundhog Day a classic. And while that's holding Russian Doll up to incredibly high standards, it's a level that's easily within its reach. Each episode has a bounce to it, even when it plumbs dark depths, and draws parallels between Nadia's situation and the drudgery, anxiety and monotony of millennial existence – it's a nice touch that computer games play a role in two main characters' lives, returning to the Live. Die. Repeat motif.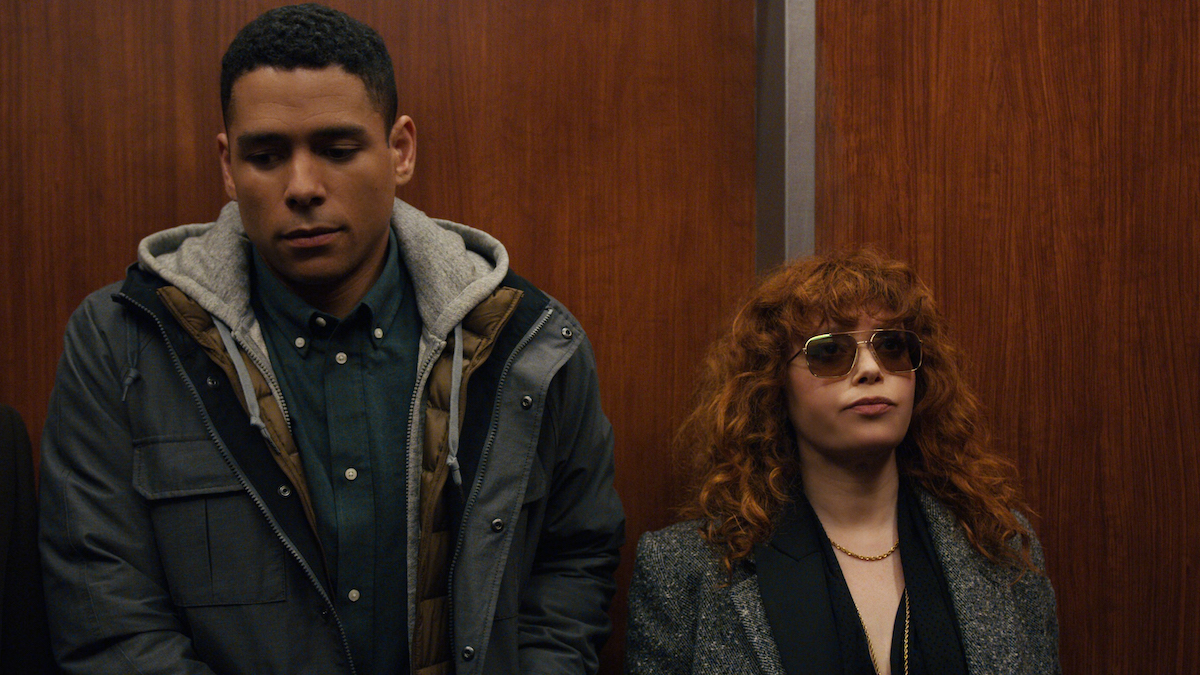 Lyonne can be a Marmite actress for some, but I've been a fan ever since her sparkling turn in Slums Of Beverly Hills. She felt a cut above most of her castmates in Orange Is The New Black (many of whom appear here) and she brings an energetic anger and bullishness to Nadia that makes her both hugely entertaining and weirdly vulnerable. For Nadia, this endless monotony bereft of surprise or spontaneity is hellish and a telling difference between her and Groundhog Day's Phil Connors is that Nadia doesn't try to break the cycle or lean into it. Instead, she goes looking for answers. There's a reason there somewhere, if she can only find it.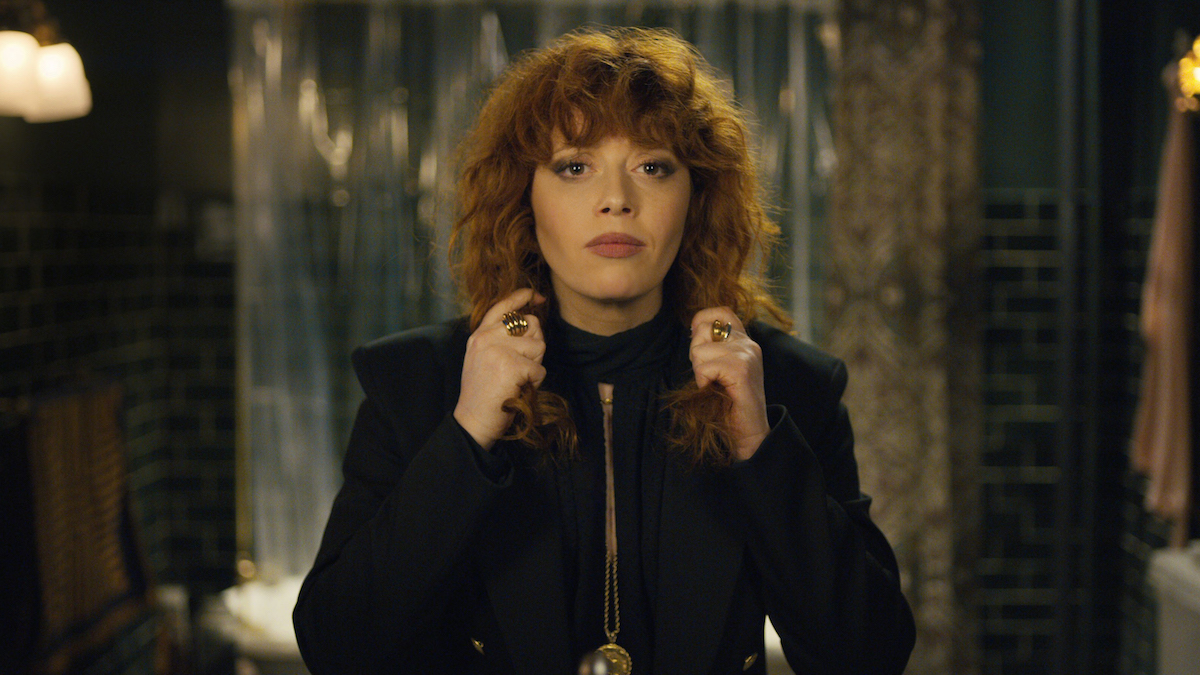 I've mentioned Groundhog Day in every paragraph so far and in a way I feel like I'm doing Russian Doll a disservice even by comparing it to something so inspired. Because Lyonne, fellow producer/writer/director Leslye Headland and co-producer/writer Amy Poehler have created something that feels unlike anything else. Like Nadia, it's got its own compelling energy, direction and aesthetic.