Two estranged brothers meet at their mother's Southern California home. While she holidays in Alaska, one uses her house as a refuge to finish his screenplay, while the other provides a malevolent roadblock at every turn. Over a few tense days, their lives will crisscross and intersect and their sibling rivalry will work its way into violence. Like all of the late great Sam Shepard's masterpieces, True West is an actor's dream, a dialogue-fuelled, two-hander that allows heavyweight thesps to face off against each other across a kitschy kitchen table, tempers simmering and boiling as age-old tensions rear their ugly heads. A quick read of the first few pages of Shepard's and any actor would sell his granny for a shot at playing screenwriter Austin or violent drifter Lee.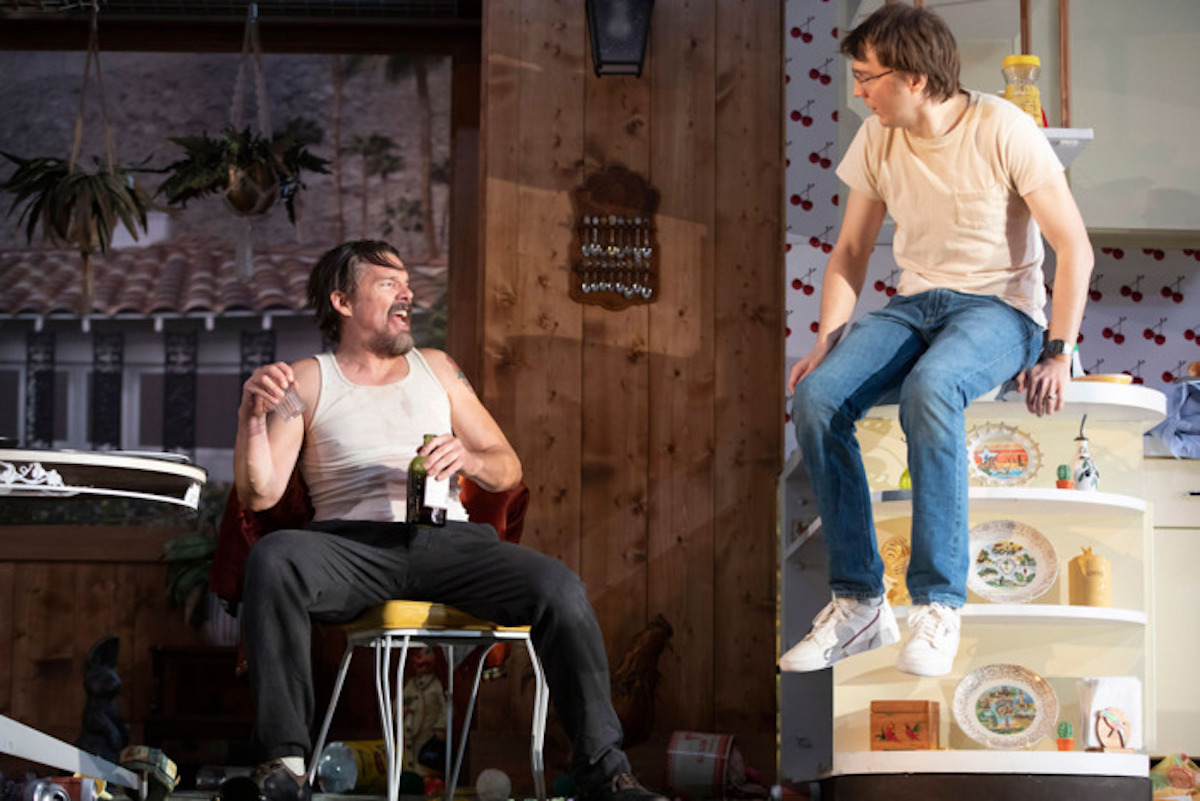 There are two adaptations of True West running concurrently, one on each side of the Atlantic. The Broadway play, directed by James Macdonald, stars Paul Dano as Austin and Ethan Hawke as Lee, while the West End adaptation boasts Game of Thrones' Kit Harington as Austin and musician Johnny Flynn (Les Misérables, Vanity Fair, Lovesick) as Lee. Hawke has spoken at length of his hesitance at playing a role that was made famous by his late friend Philip Seymour Hoffman. Indeed, any actor with a functioning sense of humility might take a look at the previous cast lists of True West productions and feel a uneasy stirring of trepidation.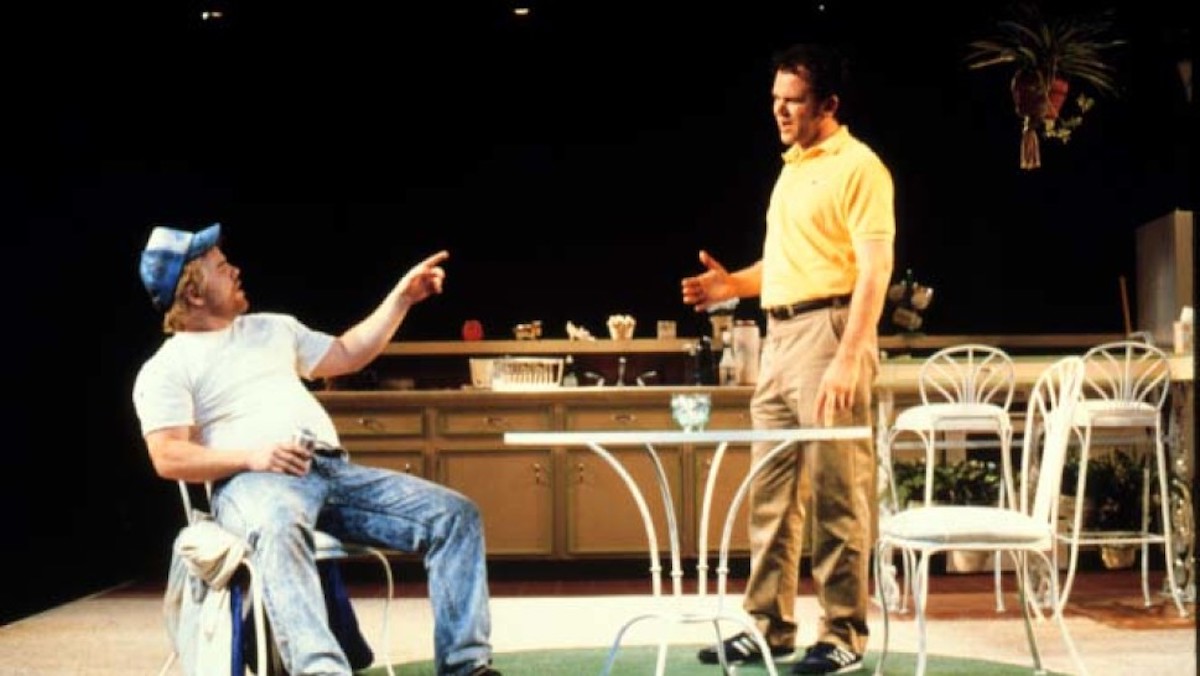 Some of those lists read like thespian equivalents of legendary heavyweight bouts, rumbles in the playhouse, rather than the jungle. Hoffman's incendiary turn as Austin came opposite John C Reilly as Lee. And if that seems like it could easily have worked in reverse, it did. Throughout the play's revered 2000 Broadway run, Hoffman and Reilly traded roles and few were foolish enough to try and decide who was better in which role. It's an even more curious gambit when you consider how Austin and Lee's personalities begin to merge and diverge, each becoming the other over the course of the play's pitch black second act.
Hoffman and Reilly had their own ghosts to exorcise from the roles. True West made its Broadway bow under the long shadow cast by a 1982 Off-Broadway run that starred Gary Sinise and John Malkovich, a production which feels short-changed by the word 'legendary'. So, when an actor of Ethan Hawke's calibre says, "I didn't want to do True West. It had been done too well", you can be sure the humility is genuine. However, the critics don't entire agree. Vulture spoke of Hawke "gleefully balancing threat and humor and hoisting the character up towards those great, skeptical, contradictory destructive life-forces in literature", while The New York Times called his performance "faultless" and "probably his best-ever onstage".
The question then turns to a film of True West. Apart from a Showtime recording of a theatrical production starring Bruce Willis, there's yet to be an attempt to translate Shepard's play to the big screen. And with the death of the great writer, actor and musician in 2017, who would dare try and adapt his flinty words? For our money, Jeff Nichols would be worth a call. The story is very much in his oeuvre of simmering violence and complicated familial bonds, his words sounded perfect coming out of Shepard's own mouth in the outstanding Mud and there's a damn good chance he'd bring Michael Shannon along for the ride. Imagine what malevolence he could wreak as Lee. Hawke might be right, True West has been done too well. Still, there's no harm in trying.