Film Noir has many mothers: technological innovations allowed for faster film to catch sharper details in lower lighting; German Expressionism came over with European directors and a post-war anxiety on the part of middle class men began to see the word through a paranoid lens of untrustworthy women and shadowy conspiracy. Here are FIVE of the best.

THE MALTESE FALCON – John Huston is a key figure in the development of Film Noir and along with Asphalt Jungle, his Maltese Falcon went a long way to defining the genre when it was released in 1943. It ain't the first adaptation of Dashiell Hammett's classic of hard boiled fiction, but it's by far the best. Humphrey Bogart is Sam Spade, the smart as two whips gumshoe hired by Mary Astor's dubious client who's looking for her missing sister. When his partner gets hired, Spade starts to take things seriously and soon finds himself embroiled in a treasure hunt with ace creeps Elisha Cook Jr, Peter Lorre and Sidney Greenstreet, the latter pairing would crop up again as part of the Bogart ensemble in Casablanca and Beat the Devil.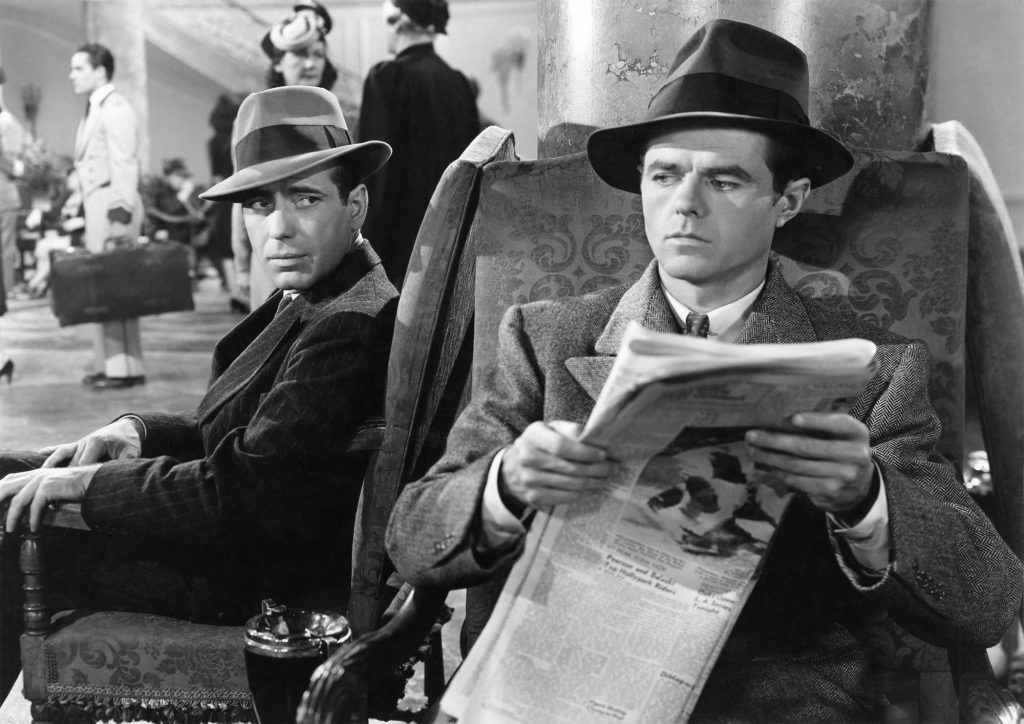 THE BIG HEAT –  Fritz Lang had a lot to do with the look of film noir being one of the German directors who had pioneered the aesthetic in such films as M. Ten years on from Falcon – 1953 – Lang tells the story of Glenn Ford's straight cop in a corrupt town. Lee Marvin has an early role as a brutal policeman who assists the mob and is the image of the violence and corruption that Ford stands up to alone. Lang turned up the violence with Marvin threatening to burn a singer with cigarettes and throwing a mug of boiling coffee into the face of Gloria Graham.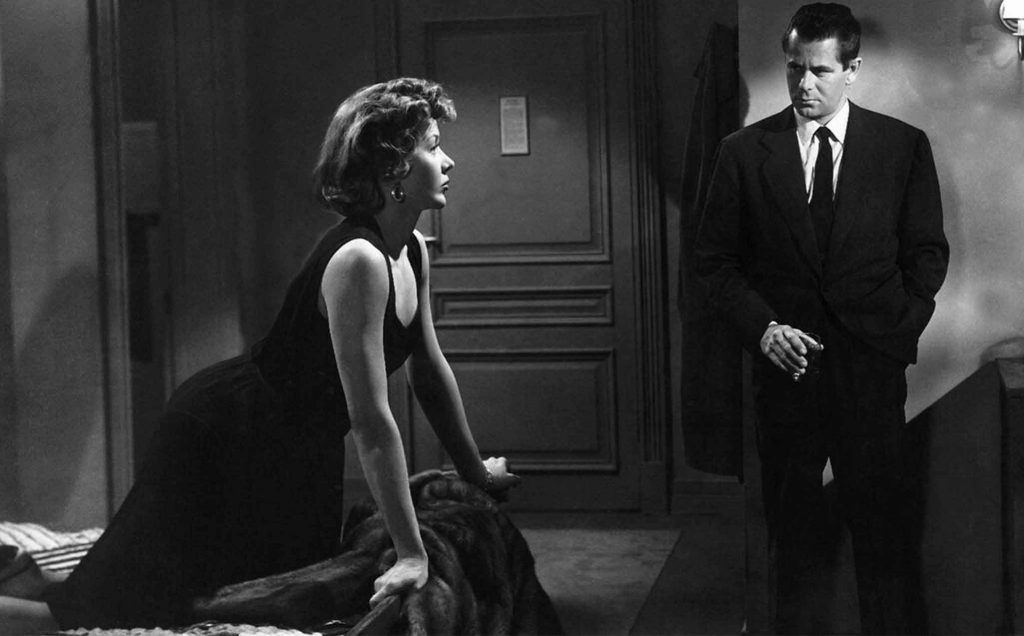 THE POSTMAN ALWAYS RINGS TWICE – James M. Cain was – along with Dashiell Hammett and Raymond Chandler – one of the greats of American crime fiction. His tale of marital infidelity and murder was filmed in 1946 with stunning performances from John Garfield and Lana Turner as the adulterous couple seeking to off her husband. The film fairly sizzles with sex and deception. It's worth checking out Luchino Visconti's 1943 version – entitled Ossessione – and in the eighties Bob Rafelson remade the film very creditably with Jack Nicholson and Jessica Lange taking the leads.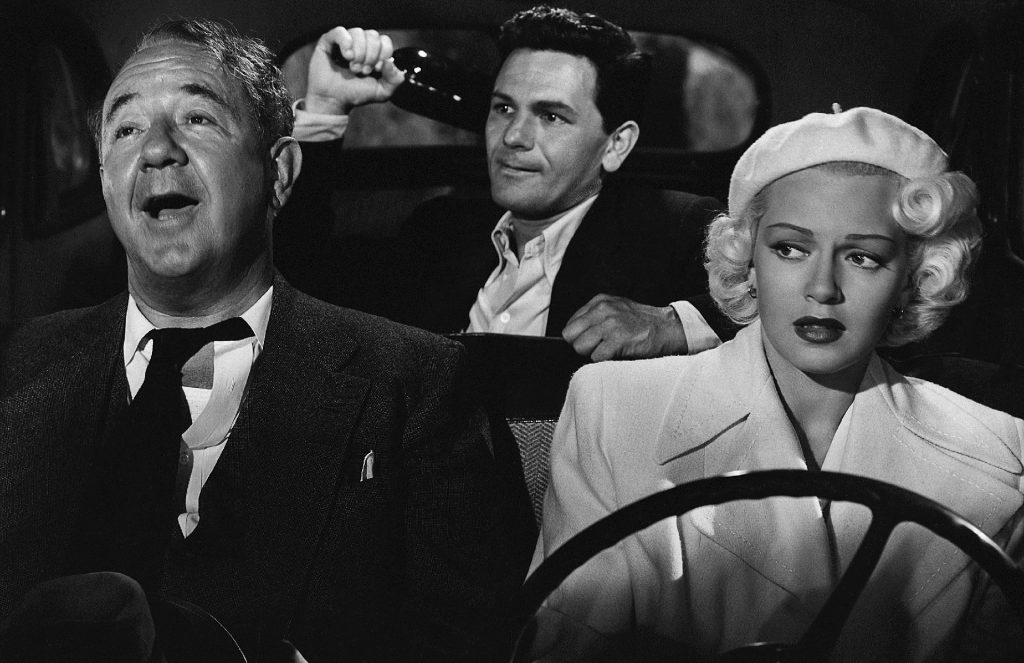 KISS ME DEADLY – Film noir was a short lived genre and already by the middle of the 50s there were films which seemed to be closing the door. Robert Aldrich's Kiss Me Deadly is a marvellous adaptation of a Mickey Spillaine novel. Gone is the moral rectitude of Glenn Ford or the suave smarts of Bogie, and here we have Ralph Meeker's squalid and charmless private eye who happens across a mystery when he picks up a woman on the road in the middle of the night and then gets caught up in a deadly game of cat and mouse over a briefcase of glowing McGuffin (yes, I see you watching, Quentin). Nuclear age paranoia is now added to the usual worries of infidelity and corruption and the ending will literally blow your mind. As well as Pulp Fiction, see also Alex Cox's masterpiece Repo Man as a film with a heavy debt to Aldrich's classic.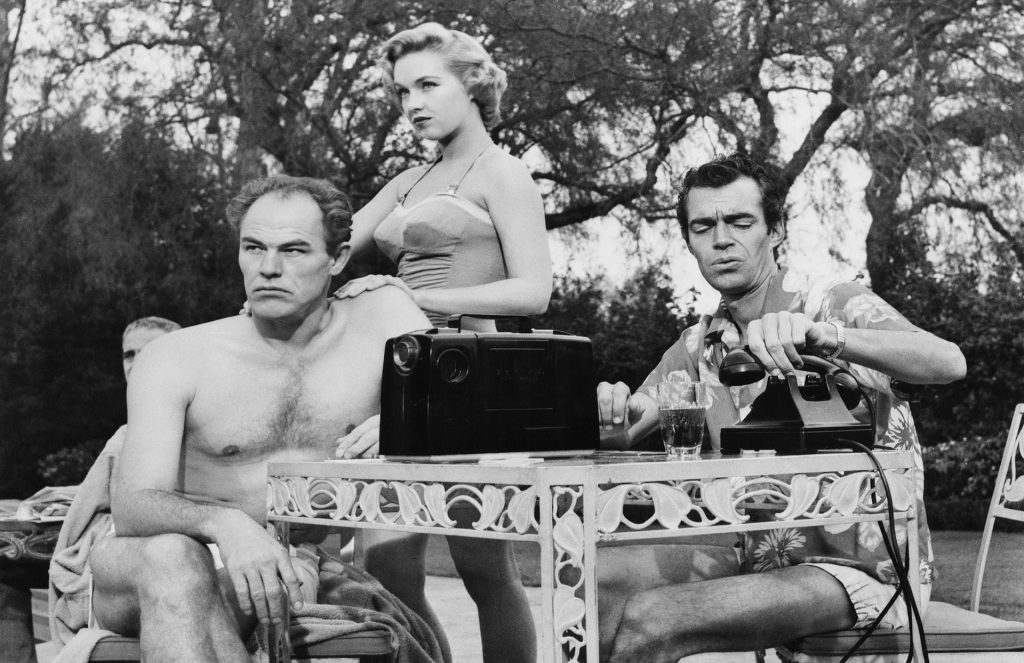 TOUCH OF EVIL – Orson Welles influenced the look of film noir massively with his debut film Citizen Kane in 1941 and so it is fitting that he effectively closed the first period of film noir with this 1958 masterpiece in corruption and paranoia. Adapted from Badge of Evil, Welles took on the gig mainly because producers agreed to bail out his failing musical version of Around the World in Eighty Days. Though he felt the story stank, Welles through his heart and soul into the production from the opening 3 minute long take to his own performance as Inspector Quinlan, a grotesque monstrosity of corruption who retains shreds of his former heroism. There's another even longer take in the film few even notice – 12 minutes. But despite the fact the film ranks with Welles' work as second only to Kane, Welles once more lost control of the editing and was only paid his actor's fee. Charlton Heston, Janet Leigh and Marlene Dietrich are all superb, but this is Welles' film from head to toe.