It's the time of year again, back at the Dolby Theatre in Los Angeles, a collection of the some of the greatest storytellers and creative talents come together to celebrate cinema. In a night that contained some wonderful winners, there also came some surprises, as it's starting to prove that perhaps the Academy are not quite as easy to second guess as people may have thought.
In the nominations this year there was a more populist approach, big box office sensations made up the list of Best Picture nominees, as it seemed the voters had vied to conjure a list of films that held accessible, worldwide appeal. At least more so than usual. And what's more – it was reflected in the eventual winners, as Bohemian Rhapsody took home four gongs – the most of any movie – and Green Book won Best Picture. There were even three Oscars for Marvel blockbuster Black Panther.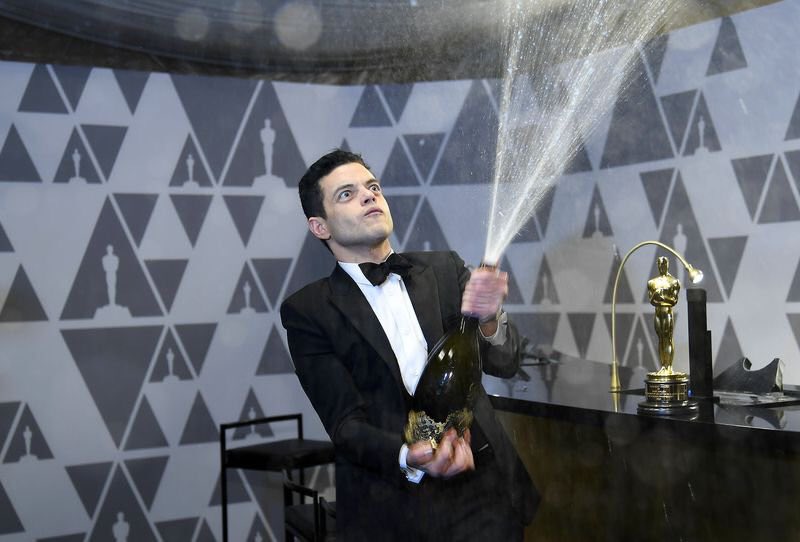 The night began with a rather ominous sign, as Queen took to the stage to perform 'We Are the Champions'. At this point we probably should've foreseen how things would've panned out. Then the no-host ceremony decided to give the audience a tiny flavour of what life could've been like, had they just given the gig to those we all wanted them to anyway; Tina Fey, Amy Poehler and Maya Rudolph. Their hilarious, and sadly brief cameo was arguably the best 'hosting' segment of the night, as these three talented women then made way to allow another hugely talented woman onto the stage. as the first Oscar of the night was given to Regina King, for her moving turn in Barry Jenkins's If Beale Street Could Talk.
Free Solo then won Best Documentary, before Dick Cheney biopic Vice won its one and only award of the evening for Makeup and Hairstyling, and while they may have triumphantly made Christian Bale look unrecognisable, there was a rather awkward, badly organised acceptance speech from the three winners, Greg Cannom, Kate Biscoe and Patricia Dehaney.
Then came something significant. Only one black woman has ever won an Oscar in a non-acting category before. But across ten groundbreaking minutes, we saw that figure instantly triple, as Black Panther won two in a row, for Costume Design and Production Design, for Ruth E. Carter and Hannah Beachler, respectively.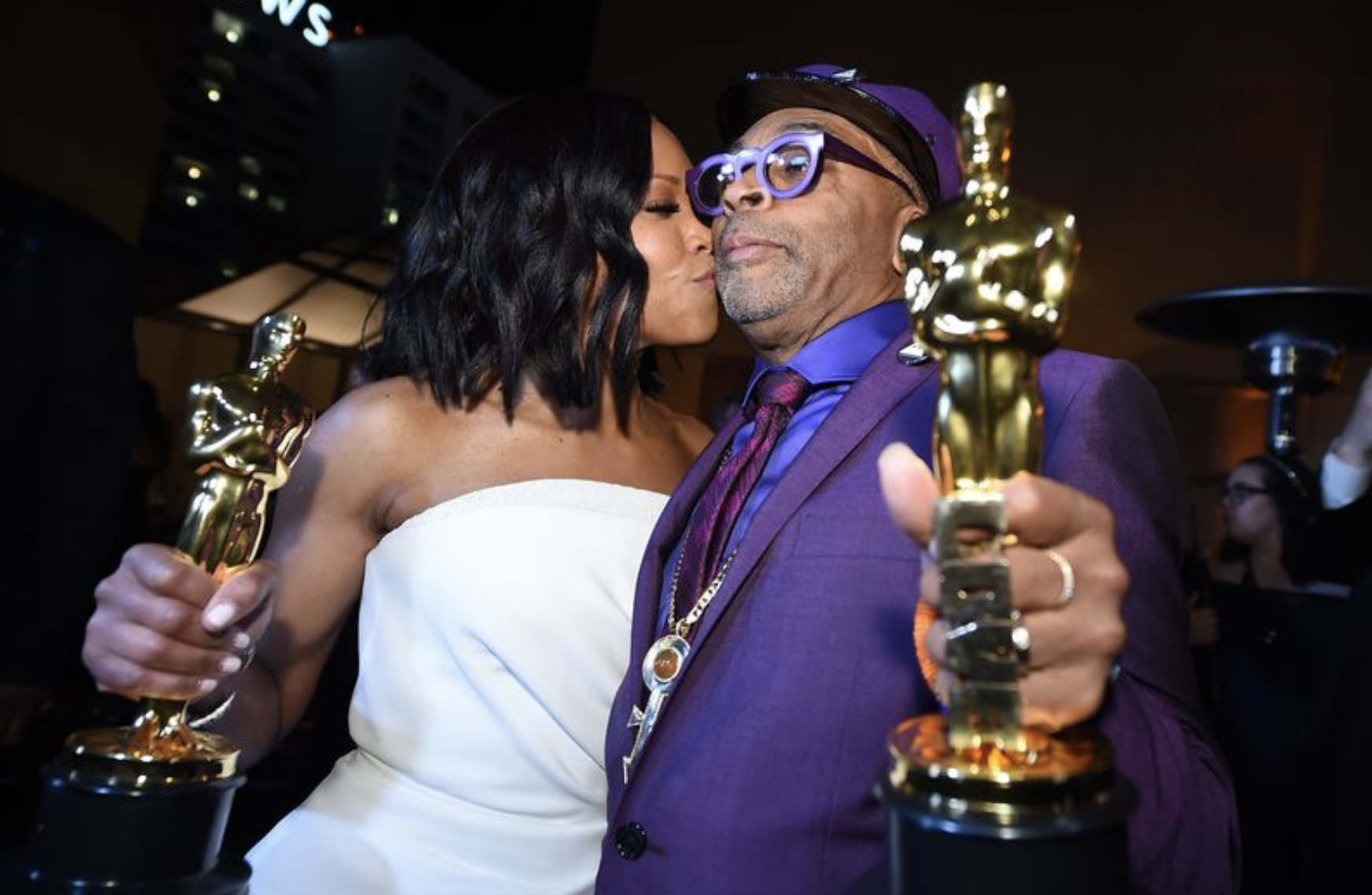 We moved into Cinematography, which at one stage wasn't even going to be televised (pffft), which Alfonson Cuaron won for Netflix feature Roma, which, going in to the evening, was the favourite for Best Picture. Also winning Best Foreign Language film shortly after, that was probably the most unsurprising victory of the night, given it had already effectively been highlighted as the standout world cinema endeavour of the year.
After Bohemian bloody Rhapsody went and won its first two awards, for Sound Editing and Sound Mixing, while shortly after it also won Film Editing. Let's not go into that one Anyway, it was back to the acting awards, and Mahershala Ali won for Green Book, making him only the second black actor to have won multiple Oscars, following his success for Moonlight not too many years ago.
The team of creative forces behind Spider-Man: Into the Spider-Verse then took to the stage to accept their Oscar for Best Animation, one of the most satisfying moments of the entire evening, and one that we just know the late Stan Lee would've been so immensely proud of. For the screenplay awards, while we were rather pushing for a Paul Schrader win after his fine work on First Reformed, it was Green Book that won for Best Original Screenplay. Until then the main man, Spike Lee, finally got his hands on an Oscar – as BlacKkKlansman won Best Adapted. His speech was one of the best of the night, political, profound and concise. The Academy, you've now finally done the right thing.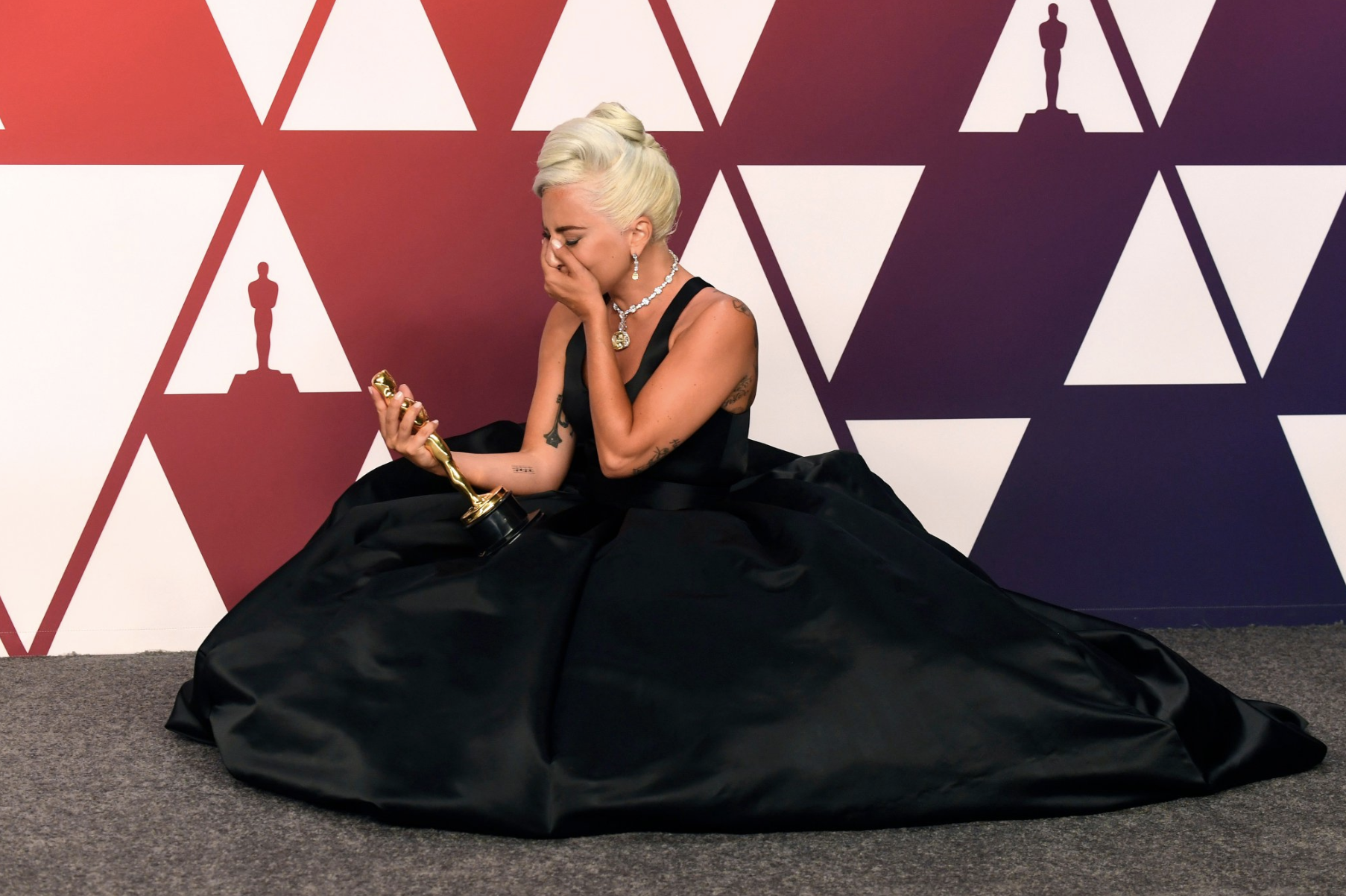 Someone in the mix First Man won an Oscar for Visual Effects, which, in our opinion, is not nearly enough recognition for this breathtaking piece of cinema. Talking of breathtaking, the night's highlight came in the form on the performance of Shallow by Lady Gaga and Bradley Cooper. Naturally, it went on to win Best Original Song (shock horror) but the performance on the night was exceptional. Their chemistry and friendship shone through in their moment on stage, and it was just beautifully staged and gloriously minimalist. There were less cuts during this song than there was in the 10 second clip they played of Bohemian Rhapsody when it was read out as a nomination for an award. Best Editing, honestly.
Black Panther's fourth and final Oscar came in the other musical category, as Ludwig Goransson won for Original Score. Something tells us this won't be the last time this man stands up on that stage and gives a speech. Talking of great speeches – Barbra Streisand gave a wonderful little talk on the stage to highlight the excellence of BlacKkKlansman. Things we took from this moment: she is friends with Spike Lee – and we'd love to go to one of their dinner parties. And secondly, Richard E. Grant's face in the crowd as he watched his hero speak was incredible. The nominee for Supporting Actor didn't need an award anyway, he got everything he ever wanted in that moment right there.
Then we had the acting awards. Rami Malek won for his portrayal of Freddie Mercury in Bohemian Rhapsody. Look, it was a good performance, sure. But not worthy of such an accolade. His speech was good though, and he seems like a truly nice and genuine person, though it speaks volumes that not once in his, nor any other acceptance speeches, were the words 'Bryan Singer' uttered. Perhaps it did deserve Best Editing after all, because they managed to ensure this night that was all about this movie, had completely edited out their own director.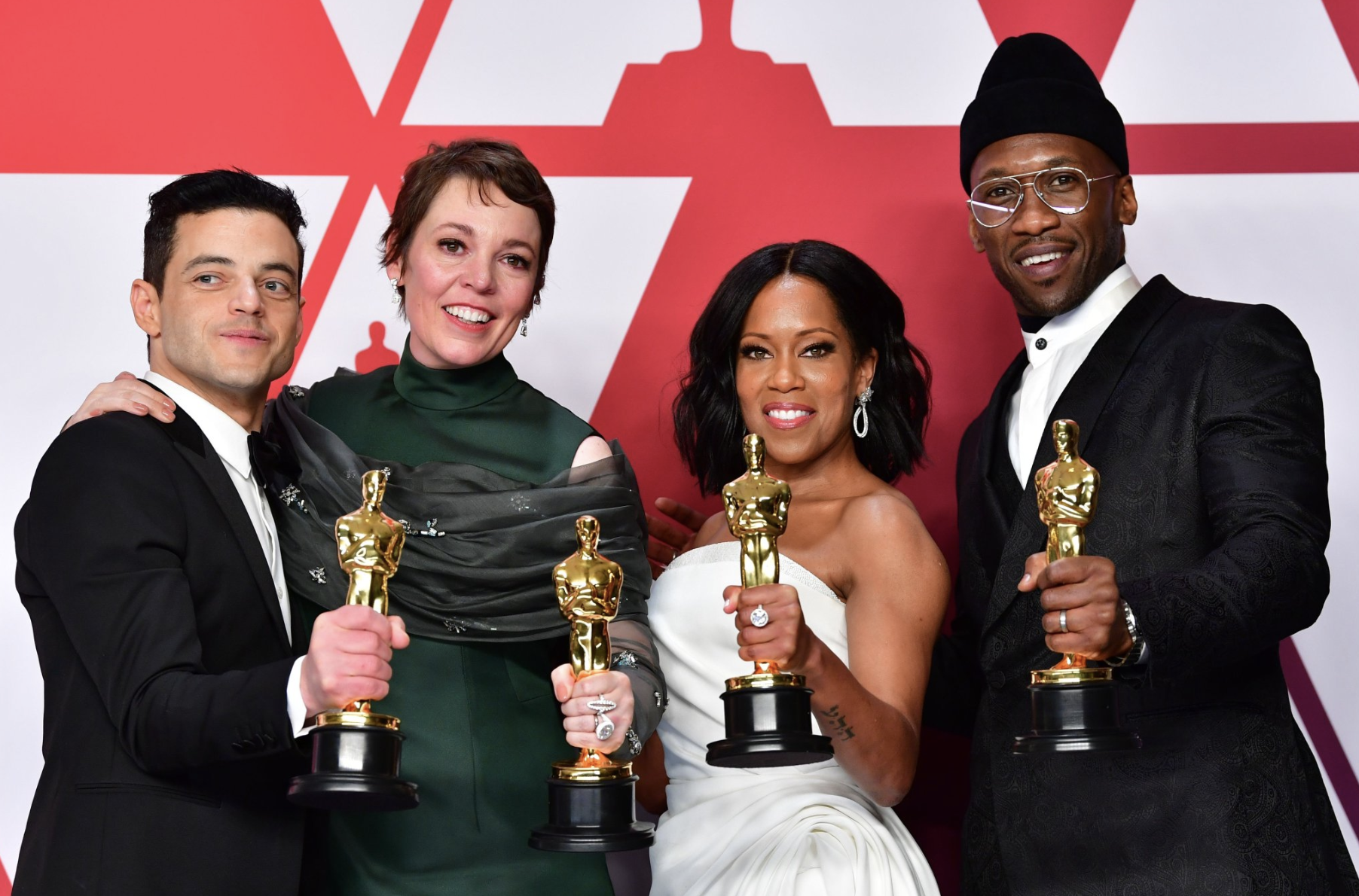 Our number one favourite moment of the night, scrap that, the year so far – came when Olivia Colman won Best Actress for The Favourite. Though having 10 nominations this was the only success for Yorgos Lanthimos's film, though we reckon even if you told him he was only allowed to win one, he'd pick this too, as Colman is just such an incredibly funny and kind woman, and it was fantastic to see her up there being lauded just as she deserves to be. Sophie from Peep Show sure has come a long way. Her speech by the way, it was the best of the night. Though our thoughts are with Glenn Close. That's now 0 out of 7.
Alfonson Cuaron then won Best Director for Roma – which means that five our of the last six years this very prize has been won by a Mexican director, before we moved on to the big one: Best Picture. Julia Roberts was on hand to present, even though deep down we always long for the return of John Travolta, just to see how he fairs when reading out people's names, but alas, it was still left in safe hands – and the actress opened the envelope, and this time, it was right first time of asking, as she announced that Green Book was the winner of the best film of the year. A film that has been met with some backlash from critics for its race politics, and somewhat simplistic, overtly cinematic insight into a very complex socio-political landscape that was America in the 1960s. But… many loved it, and in all honesty, we did too. Was it the best film in there? No. But could it have been worse and gone to Bohemian Rhapsody? Yes. So with that in mind, we should be happy with the middle ground.
Click here to find a list of all the winners from last night's ceremony