"Good girls go to heaven. Bad girls go everywhere" goes the famous adage. And it seems that bad girls are all over our screens at the moment. Girls who kick ass really became a thing with Angelina Jolie's Lara Croft, and she's continued to kick an impressive number of butts in films such as Mr & Mrs Smith and Salt. But before we continue, it should be pointed out that these feisty heroines are not girls, but women (apart from Hit-Girl in Kick-Ass, who really is a girl). We've watched Charlize Theron rack up an impressive body count in Mad Max: Fury Road and Atomic Blonde, seen Wonder Woman break box-office records and enjoyed women behaving badly in huge hits ranging from Bridesmaids to Bad Moms.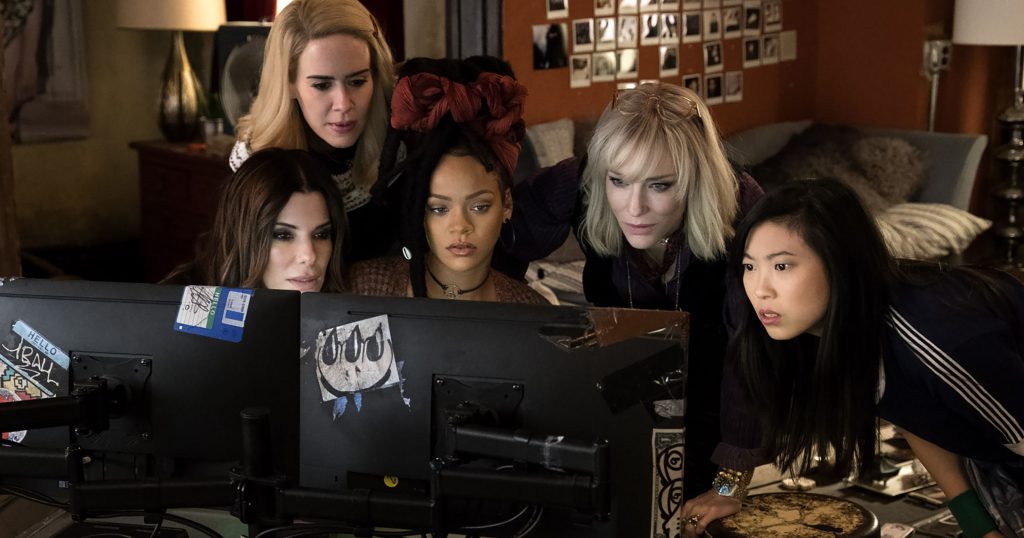 It seems that Hollywood has woken up to the fact that audiences like to watch women behaving strongly, standing up for themselves and pulling no punches – literally, in the case of lots of the aforementioned films. Women are finally leading films, with men very much in supporting roles, Annihilation being another recent example. Into this arena strides Ocean's 8. Following on from the series of films about Danny Ocean (George Clooney) and his gang of loveable rogues, we now have his sister Debbie (Sandra Bullock) leading her own gang of beautiful miscreants as they organise a heist when Debbie gets out of jail. Their daring plan involves stealing jewels during the Met Gala, the fashion-fabulous annual event held at New York's Metropolitan Museum.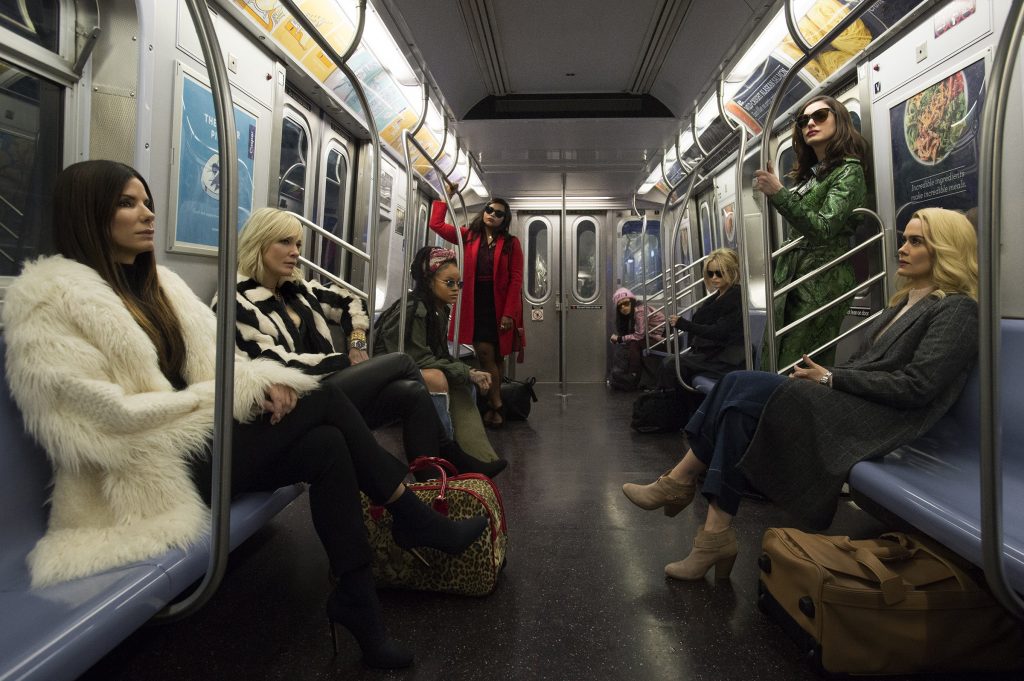 Helping her on her scheme are right-hand woman Lou (Cate Blanchett, rocking a rock chick look), techie geek Nine Ball (Rihanna), fashion designer and very English Rose (Helena Bonham Carter), ex-con turned yummy mummy Tammy (Sarah Paulson), mum-oppressed jeweller Amita (Mindy Kaling), card-sharp Constance (Awkwafina) and socialite Daphne Kluger (Anne Hathaway). As with Danny's gang, Debbie's is a mix of ethnicities, and these women are as lovely as they are smart. To create links to those male versions, there's even a cameo from Matt Damon, reprising his role as Linus Caldwell.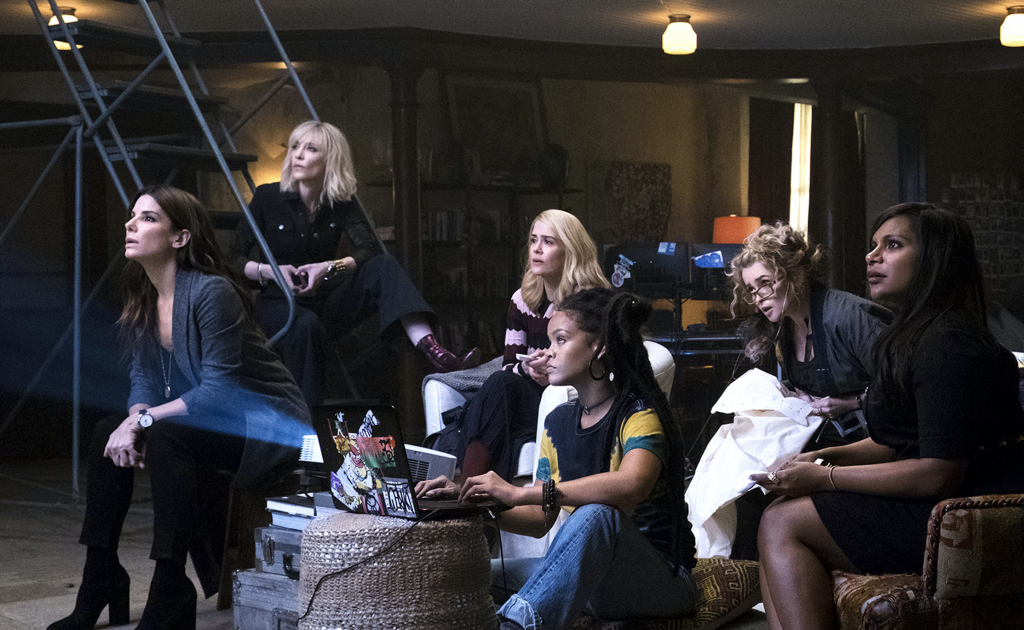 Just as Danny and his mates made robbery look fun in the boy's own version, Ocean's 8 looks like it will be showing audiences that sometimes it really is good to be bad, especially for a woman looking for revenge when she knows her best buds have got her back. Debbie Ocean and her crew are further evidence that – in cinemas, at least – having a man in the picture is not as essential as we were led to believe.
Watch here the official trailer:
[inserisci trailer='oceans-8-official-trailer' display='title']