1970s Australia: A blue whale washes up on a local beach and the kids think it's the biggest thing that's ever happened in their lives. Behind closed doors, the Mums and Dads of this quiet suburban cul-de-sac celebrate in their own special way, by joining the sexual revolution. It's a time of boxed wine, bad hair, bad styles, bad choices, but good times. And like the rotting whale, it's all about to go spectacularly wrong. From director, Stephan Elliott – remember The Adventures of Priscilla, Queen of the Desert? – with an all-star Australian cast including Kylie Minogue and Guy Pearce, Swinging Safari is a colourful satire of a typical Australian beachside neighbourhood, in the height of a 1970s summer.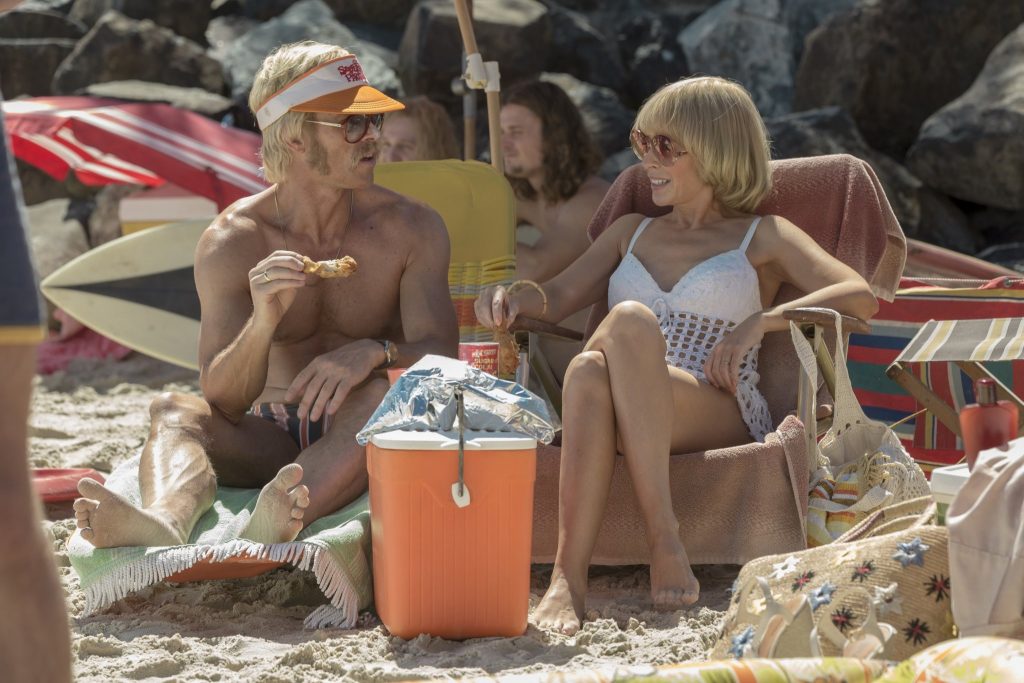 Swinging Safari captures the innocence of an era of careless parenting, constant sunburn and suggestive adult behavior with Kylie Minogue reuniting with Guy Pearce almost 30 years after starring in Neighbours. "My return of acting?", explained pop princess Kylie Minogue, "I always get a little terrified cause I don't do it very often but on the other hand I feel at home. It was so much fun, and working with Guy and the rest of the incredible cast was amazing."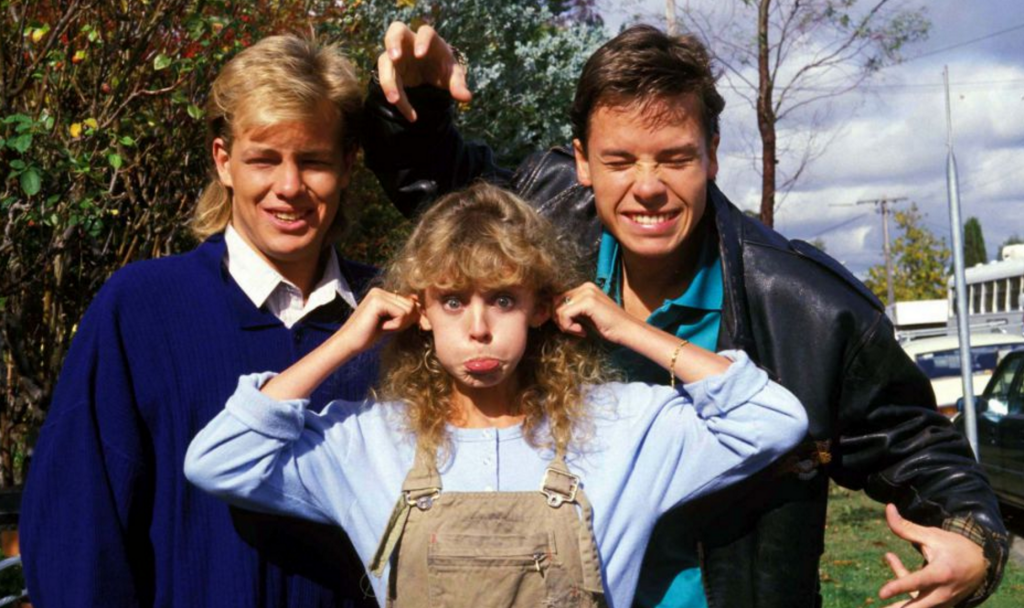 Guy Pearce and Kylie Minogue play a couple, Keith and Kaye Hall. Originally titled Flammable Children, the final title references the 1962 global hit "A Swingin' Safari" by Bert Kaempfert. The tune is heard on the soundtrack and its album cover is seen on screen during the film.
Watch the trailer for Swinging Safari here: