LONDON – There's an indelible sequence towards the latter stages of Joe Wright's Winston Churchill biopic Darkest Hour, that shows the Prime Minister riding the London Underground, a scene that depicts the venerable figure conversing with shocked members of the public, confounded to be sharing a carriage with the most important person in the country. Scrap that; the world. The dialogue between the public and their leader is something of a call to arms, a small collective of individuals that represent the entire nation – a nation unified. It's a sequence that has an undercurrent that is hard not to associate with a contemporary political climate.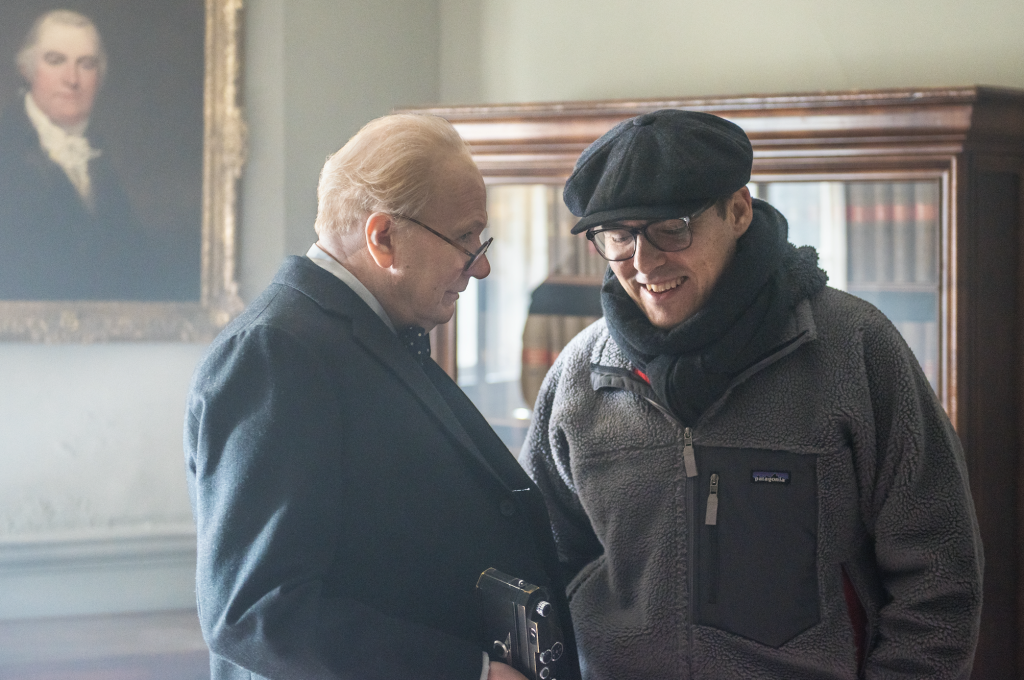 To see Great Britain bound together by the common goal of defeating the fascist regime led by Adolf Hitler, reflects an identity now lost in the UK, epitomised in the Brexit Referendum, leading to the country's removal from the European Union. The very forming of this political and economic union came as a result of the Second World War. Europe was a fractured nation in disarray, and this new integration was seen as an antidote to the widespread nationalism that had poisoned the continent. At this point in history Britain was a proud member of Europe, making this title feel incredibly pertinent, playing into current debates at a time when Britain seems no longer proud, but ashamed.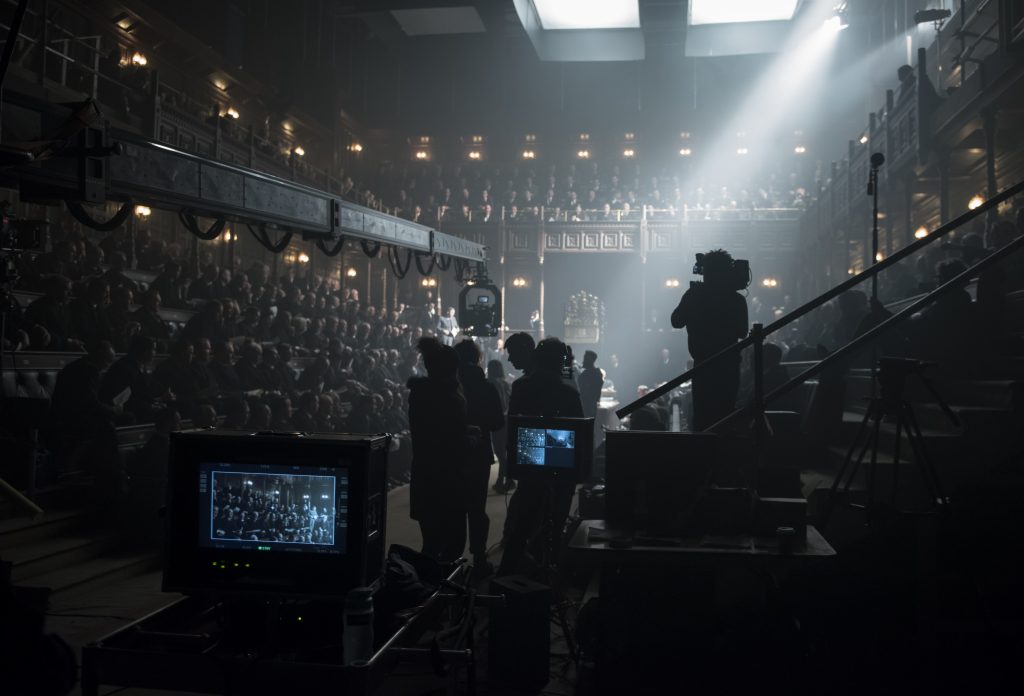 Subsequently, Darkest Hour feels like a film that we need right now, and Wright clearly isn't the only filmmaker who wants to tap into and explore these timely themes, given the other Churchill biopic starring Brian Cox, as well as both Dunkirk and Netflix series The Crown. But there's something particularly pointed and relevant about Darkest Hour, and the scene on the tube encapsulates these themes. The conversation amongst the passengers makes for compelling, rousing cinema – for these people may be frightened and weary, but they're remain spirited and inspired. They have a leader to invest in, to believe in; a cause to root for. It seems like a long time since this Kingdom lived up to its title and felt anywhere near so United.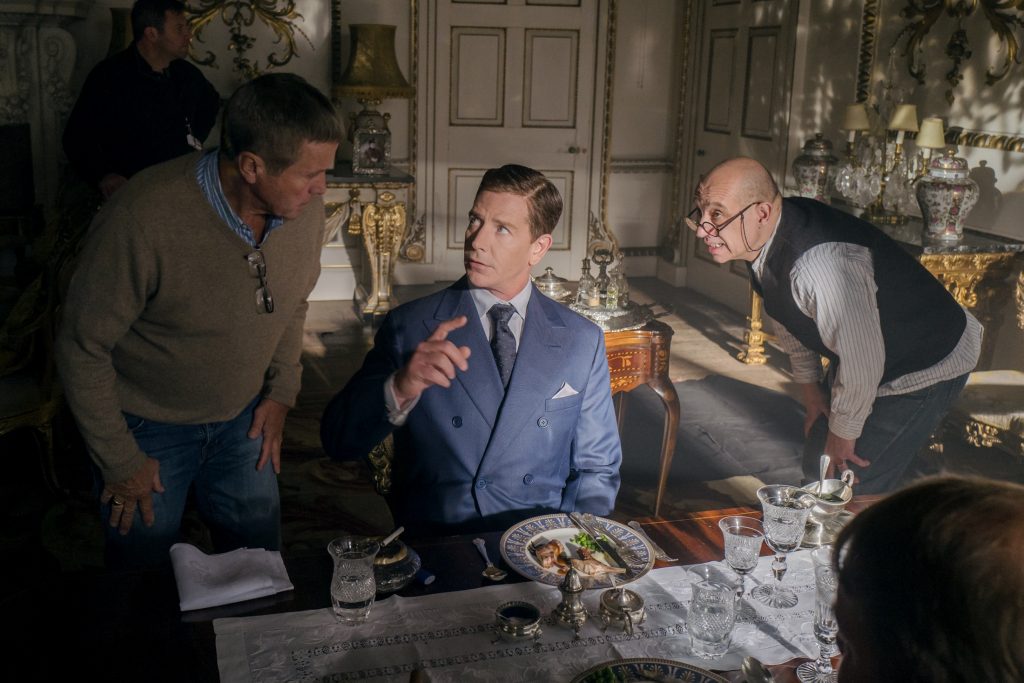 Is the difference merely because the nation is lacking a leader like Churchill? But then how does that explain the distinct lack of compassion? A country that was fighting against fascism has now conducted a vote where the outcome was undoubtedly influenced by the ongoing refugee crisis. At one stage it was a country striving tirelessly to lend a hand to the innocent victims of war, those in in need of a new home, and now it's one that seems more inclined to reject them. Perhaps a Churchill figure would help matters, as least that's what Wright admitted when speaking to HeyUGuys:«We need something in British politics don't we?», he said. «We need someone who is not just out to get votes, but someone who is really speaking from a principled position».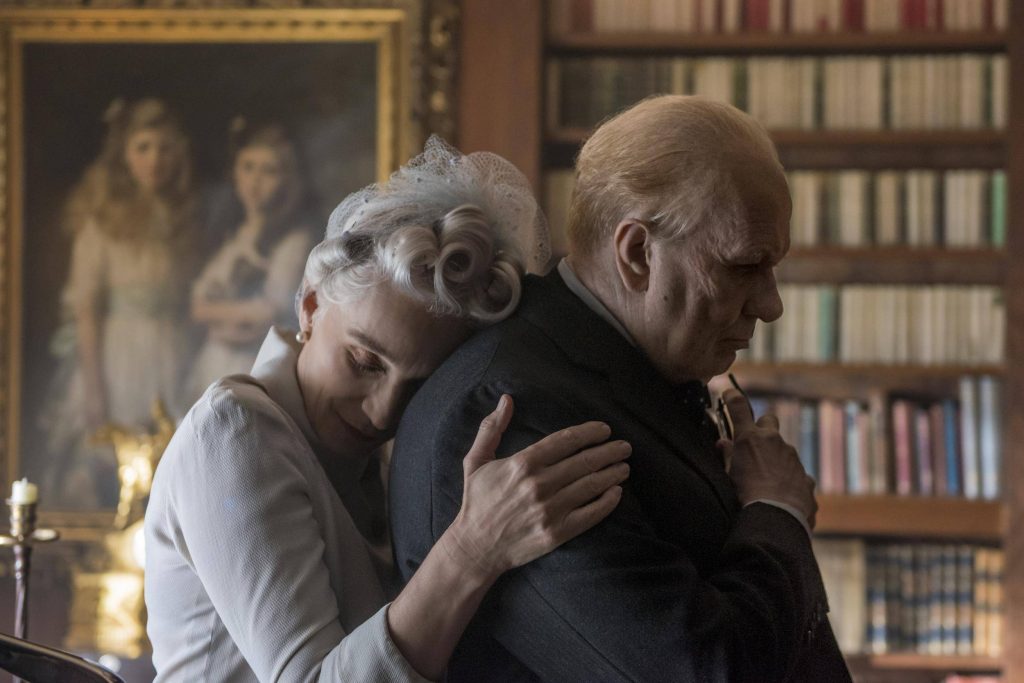 He's not wrong either. Churchill is seen as a symbol of British hope and pride, and perhaps had he fronted, and been the face of the remain campaign (which he most definitely would have been), the results may have differed. Alas, times have changed (we can tell this because in the aforementioned scene Churchill is smoking a cigar – on the tube!), but our principles and our hearts have not. In this sequence there's a moment when Churchill says that lost causes are the only ones worth fighting for and rarely has such a statement seemed so fitting.
From Churchill to Oldman: here's The Man Behind The Legend featurette: