LONDON – Few love stories have been quite so gloriously depicted on the big screen in recent years, as that of Elio and Oliver in Call Me By Your Name. There's a congenial tone and alluring atmosphere to the Oscar hopeful – courtesy, for the most part, of Italian filmmaker Luca Guadagnino. In an interview with HeyUGuys, he discusses how he came to be aware of the original novel the picture is based upon, while talking about the remarkable performances, and talent, of co-stars Timothée Chalamet and Armie Hammer. He also comments on the love that is depicted and how such an emotional can leave us feeling almost sick – while finally he talks about his next production Suspiria, which is taking a somewhat darker turn to his recent productions.
How did you come to be aware of the André Aciman novel this film is based upon?
It was a transmission of knowledge. The producer, Peter Spears, read the book, loved the book and optioned the book. Because it's set in Italy, he wanted to understand the setting so he sent me an email and said: "Luca can you take the time to read this book to help me understand its setting?." So I did and I fell in love with it. I told him it was Liguria, which borders France, and this was ten years ago. This led to me being more involved as I was helping them understand how to make the movie work. Now, ten years later, here we are.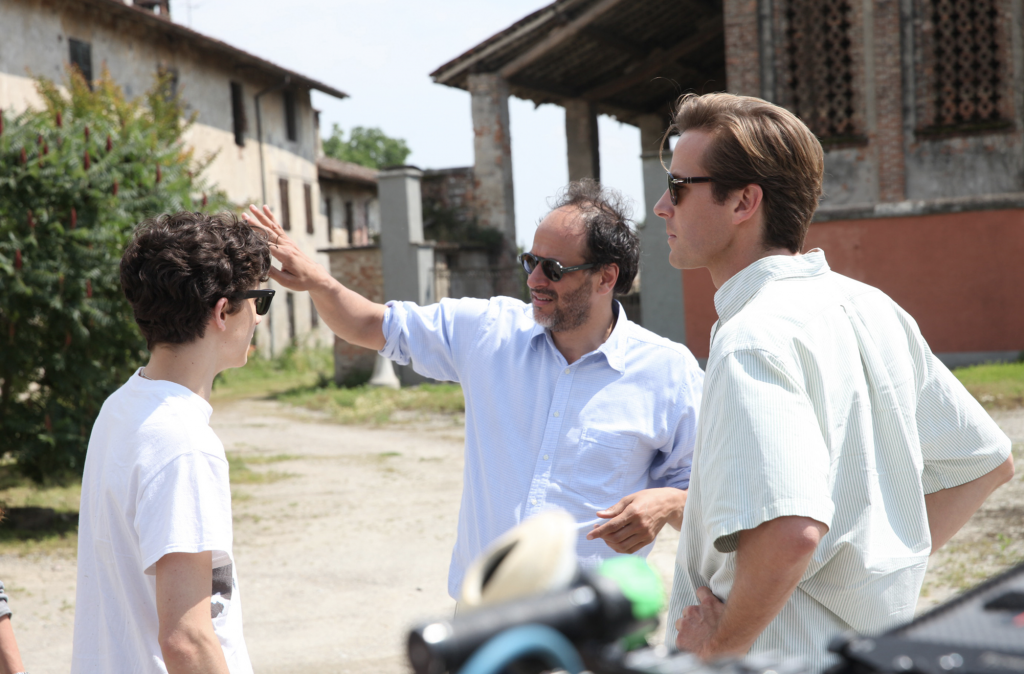 When the film opens it just says "set somewhere in the North of Italy", so why did you keep the location mysterious?
To pay homage to the book. Even though in the film they speak about the names of the locations, I always like a good graphic in a movie and I like the concept of Northern Italy as a place.
Timothée Chalamet is just incredible in the movie…
Isn't he extraordinary?
Can you recall ever having worked with somebody that talented, at that age?
I've been lucky with performers, I'm always impressed. The first day I shot with Dakota Johnson on A Bigger Splash and she was so extraordinary. Every actor I work with, more or less, surprises me. I am really in admiration of performers, because in the best cases they are capable of letting the camera register their own souls, and this is a generosity that I admire.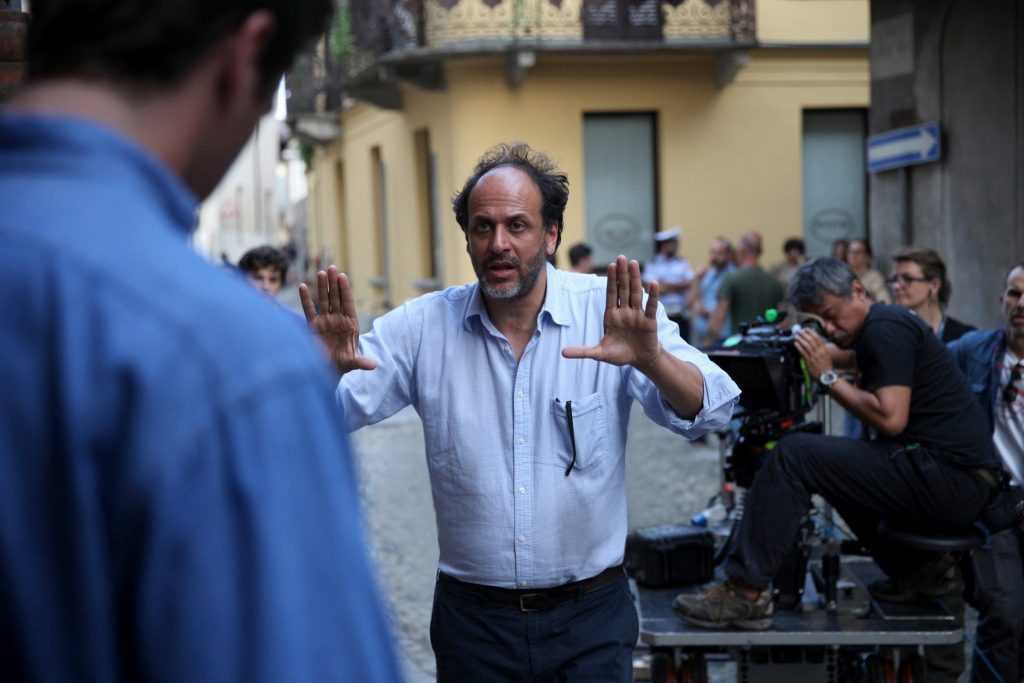 Timothée's performance is so subtle, like the way he'd touch his neck when in a nervous situation. Was that all in the screenplay or were they things he added to the movie?
Timothée is a genius and he has an incredible capacity of intuition. Those are things he saw. Call Me By Your Name captures that feeling of being almost sick in love when you're that age… But aren't you sick when you're in love? That's what we wanted to convey, particularly when you're young, yes.
Can you remember your own experiences from that age? And was that what you were trying to channel through this film?
I was a different boy. I was shy, I was more at the back, looking at people. I was very different to Elio. We root for them so much, and to begin with the age difference does make you a little apprehensive perhaps, but by the end of the film you're so desperate for them to be together. It's a fantasy. We all would like to spend a summer with Oliver and Elio, either being the witnesses of their love, or to be one of the two.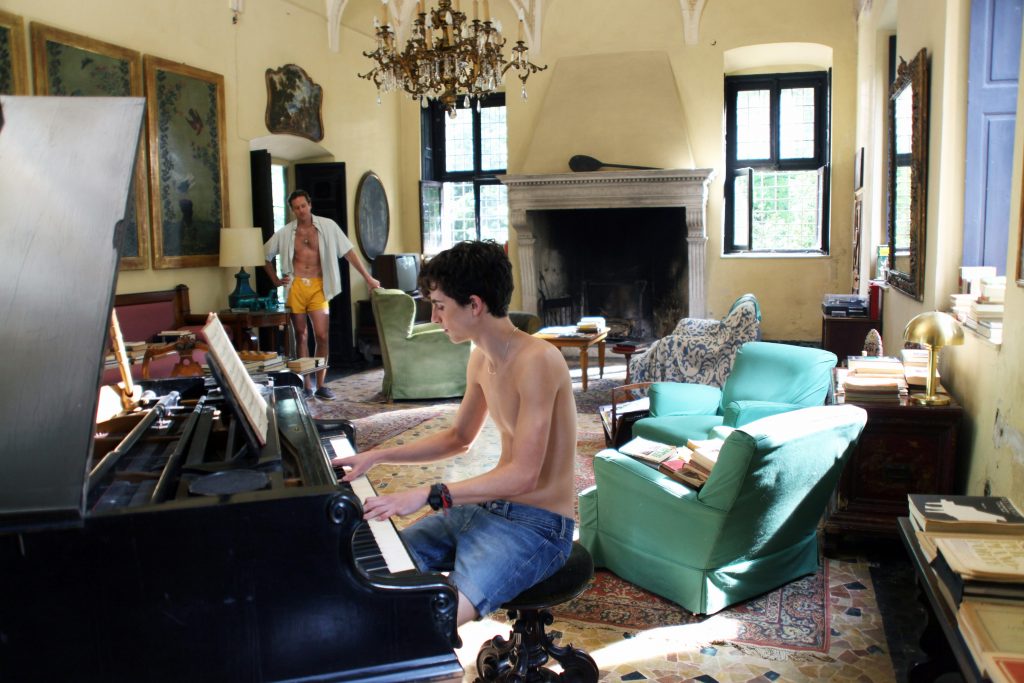 Armie Hammer is an actor who has almost been a victim of his own good looks. Who can be begin their career being cast as lead roles in franchises, for example, because they look so great. But he's an incredibly intelligent actor making interesting choices and independent movies too.
You said it, Armie is super intelligent and such a sensible actor. His looks cannot buy us our experience of his art as an actor, he's fantastic.
Next up is Suspiria – what is that one all about?
It's my first movie after three movies made in Summer which has no rays of light. It's all about a long, bleak winter in Berlin 1977.
So it will be your third consecutive English language film set in Europe. Have you had any thoughts about making a movie set in the States?
I would do anything. There's a movie I loved last year called Fantastic Beasts and Where to Find Them, based on the J.K. Rowling book. It was a very beautiful film and I spoke to my friend and they asked which movie I'd like to do that had already been done last year, and I said that one.
Watch the music video for Mystery of Love by Sufjan Stevens from the Call Me By Your Name soundtrack: