BAHUBALI – THE BEGINNING – Bahubali is a bilingual epic of gargantuan proportions, this movie shot at a mind boggling budget of 200 crores is the biggest movie production undertaken in India. Here's to hoping for bigger and better movies! The film was made on a budget of ₹180 crore (US$28 million), making it the most expensive Indian film at its time of release. The film opened worldwide on 10 July 2015, garnering critical acclaim and record breaking box office success. With a worldwide box office gross of ₹650 crore (US$100 million), it became the highest-grossing film in India, third highest-grossing Indian film worldwide, and highest-grossing South Indian film, at the time of its release. Its Hindi dubbed version also broke several records by becoming the highest grossing dubbed film in India. Both budget and box office records since has been surpassed by The Conclusion. The Beginning is the highest grossing Indian film of 2015 and the fourth highest grossing Indian film of all time.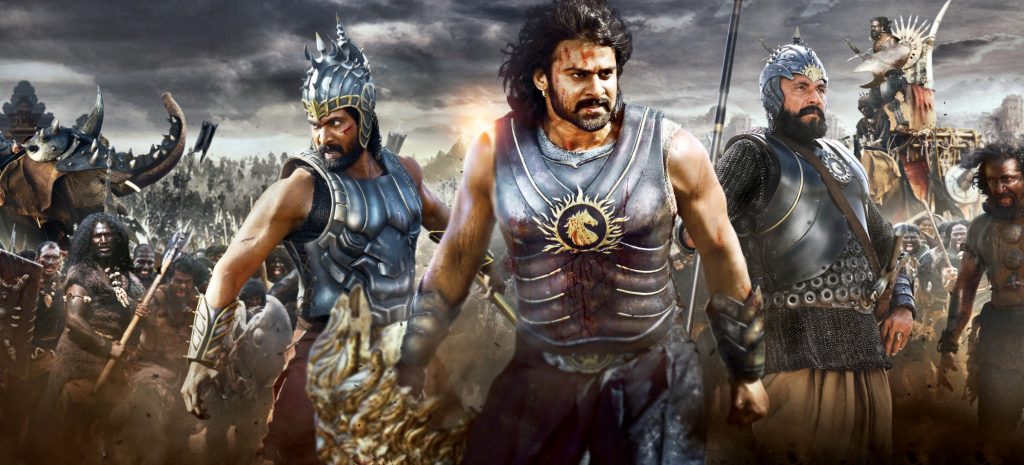 BAJRANGI BHAIJAAN – The movie stars Salman Khan and Harshaali Malhotra, with Nawazuddin Siddiqui and Kareena Kapoor Khan in supporting roles. Salman Khan plays Bajrangi, an ardent devotee of Hindu deity Hanuman, who embarks on taking a mute six-year-old Pakistani girl (Malhotra), separated in India from her parents, back to her hometown in Pakistan. The Salman Khan starrer and a nation-wide tear jerker, this movie cost INR 90 Cr to be made; what with the location and the political settings. Made on a budget of ₹90 crore (US$14 million), the principal photography commenced in November 2014. The cinematography was done by Aseem Mishra and was edited by Rameshwar S. Bhagat. The soundtrack was composed by Pritam, who collaborated with Julius Packiam to score the background music. It became the second-highest-grossing Indian film ever at the time.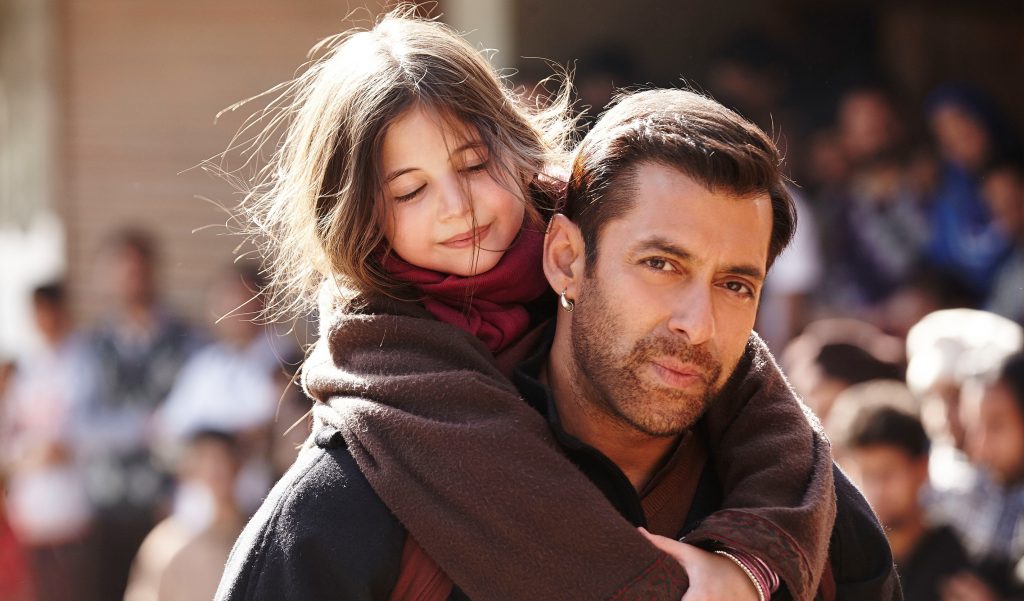 BAJIRAO MASTANI – Bajirao Mastani is a 2015 Indian epic historical romance film directed by Sanjay Leela Bhansali, who also composed its soundtrack. The film was jointly produced by Bhansali and Eros International's Kishore Lulla; it stars Ranveer Singh, Deepika Padukone and Priyanka Chopra. Based on the Marathi novel Raau by Nagnath S. Inamdar, Bajirao Mastani narrates the story of the Maratha Peshwa Bajirao I (1700–1740 AD) and his second wife Mastani. The film was released on 18 December 2015 to positive reviews, with praise directed towards Bhansali's direction, various technical achievements and the performances of the cast, particularly of Chopra and Singh. Bajirao Mastani has also been noted for its scale, grandeur and attention to detail. With a budget of ₹1.45 billion, including marketing and advertisements, it is one of the most expensive Hindi films. It has grossed over ₹3.56 billion at the box office, becoming a major commercial success and one of the highest-grossing Indian films of all time.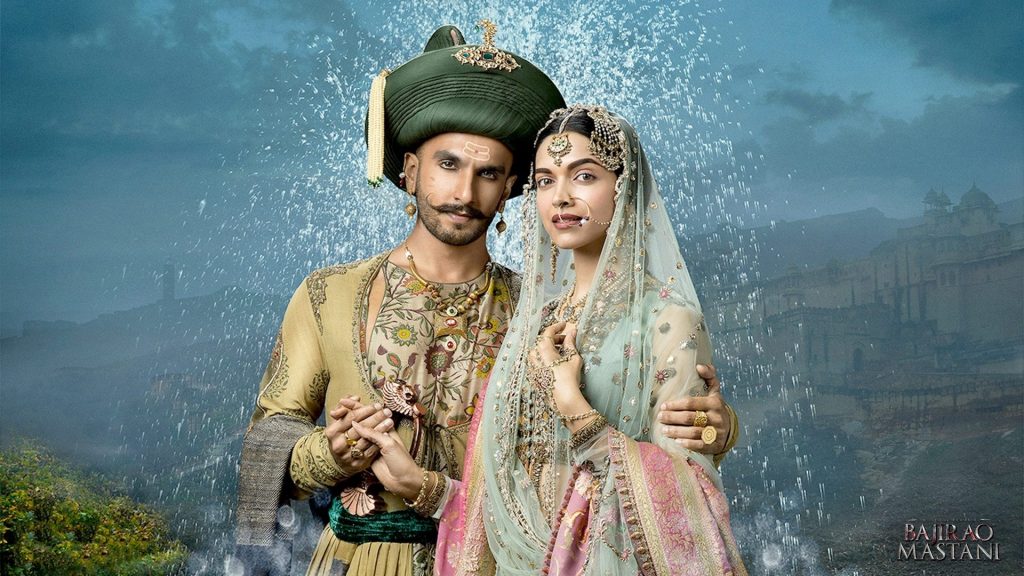 TIGER ZINDA HAI  – Tiger Zinda Hai is a 2017 Indian Hindi-language spy thriller film, directed by Ali Abbas Zafar. The film stars Salman Khan, Katrina Kaif and Sajjad Delfrooz in leading roles, with Angad Bedi, Kumud Mishra, Nawab Shah, Girish Karnad and Paresh Rawal in supporting roles. The film is the sequel to the 2012 film Ek Tha Tiger and the second installment of the Tiger film series, and is based on the 2014 abduction of Indian nurses by ISIL. The film was released on 22 December 2017. With a budget of ₹2.1 billion (US$32 million), it is the one of the most expensive Hindi films and one of the most expensive Indian films of all time. It has grossed more than ₹5.5 billion (US$84 million) at the box office, becoming a major commercial success and one of the highest-grossing Indian films of all time.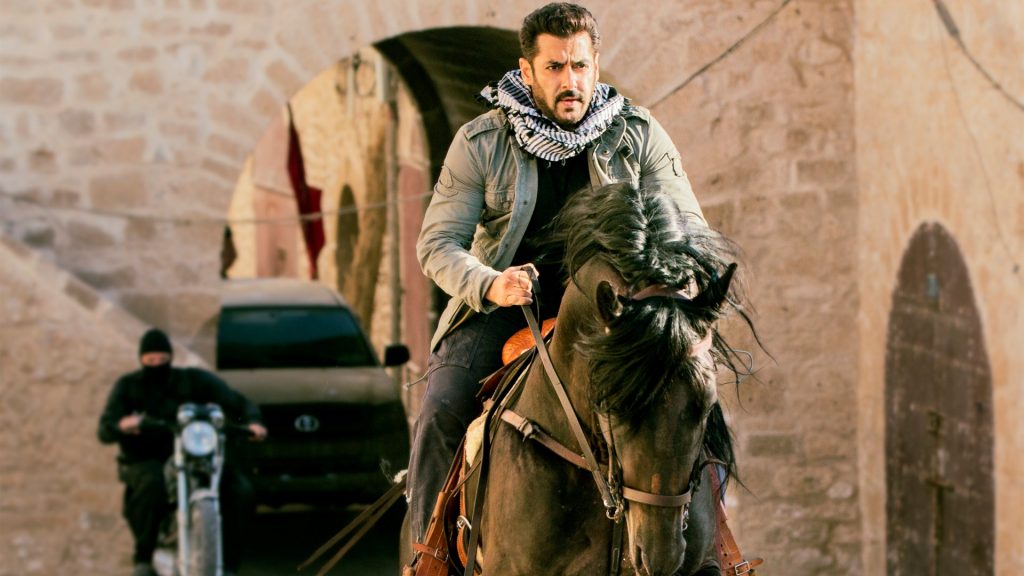 BANG BANG – This Indian version of the Hollywood flick Knight and Day starring Hrithik Roshan and Katrina Kaif, went all out with the action sequences and dance numbers when it came to impressing the audience.The Hrithik Roshan-Katrina Kaif movie gave us an entertaining movie and a great onscreen pairing to look forward to. The movie cost INR 142 crores in the production stages. Hrithik started working on the film immediately after wrapping up Krrish 3, and charged a ₹300 million (US$4.6 million) fee for his performance in the film, which until then was the most any actor in Bollywood had charged up front.