It's the zip hoodie of the famous Mighty Mick's Gym, that is the Mickey Goldmill's gym where Rocky Balboa aka Sylvester Stallone trained in 1976 Rocky movie. A zip hoodie customised with the Gym logo with Philadelphia written in front on the left side and back.
It depends where you look it for: we found a good one at 35 $.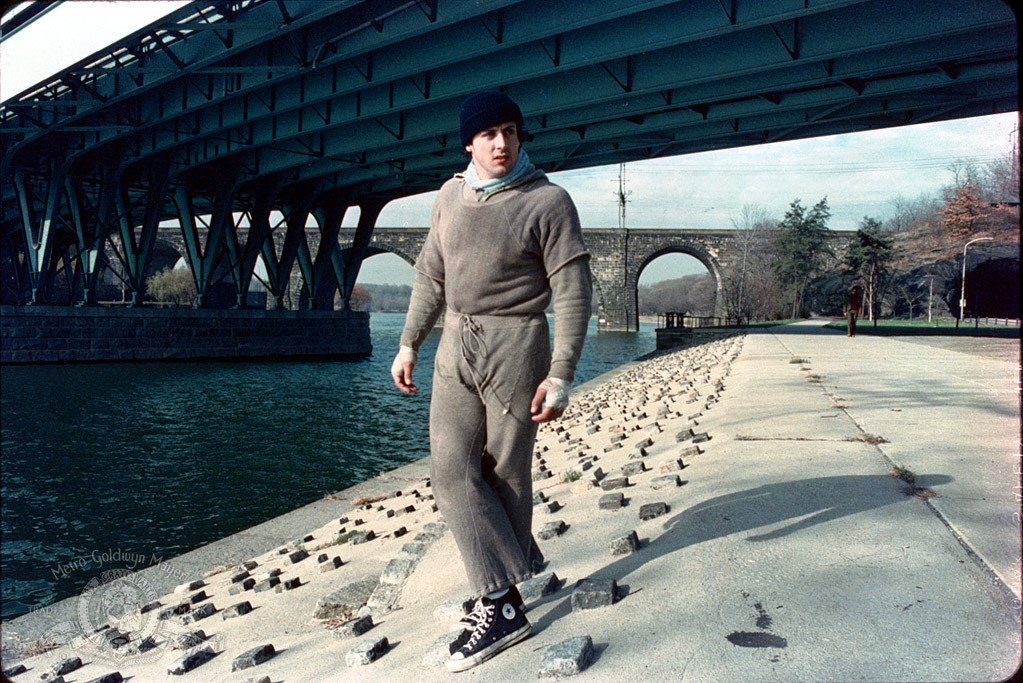 To wear it while you are training, when you power up before a match and when you want to feel strong and full of energy. Wearing this hoodie you will feel like a lion. «Einstein flunked out of school, twice. Beethoven was deaf. Helen Keller was blind. I think Rocky's got a good chance…». Legend.