This object is getting cool again because of the movie – Mary Poppins Returns with Emily Blunt – that will be released next Christmas. Street markets and little shops in England sell many copies of the famous bag of nanny Mary Poppins, different colours but the weft keeps the Victorian style of the movie. Even without its magical powers – Mary Poppins could place in it all stuff from lamps to mirrors – this carpet bag with its floral design is very popular, comfortable and practical with its leather handles, great for journeys.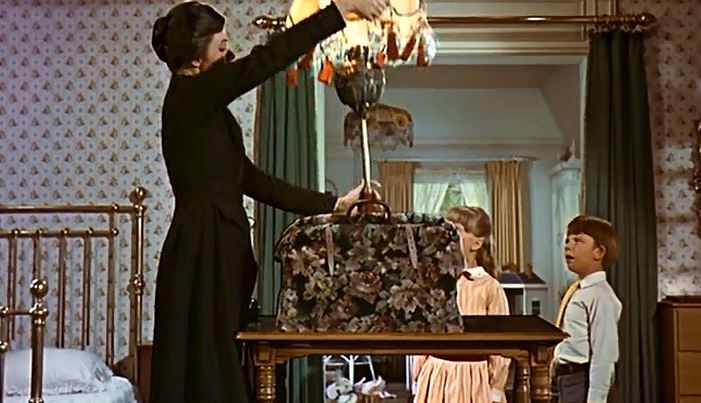 Different versions different prices, 150$ for the big size, 80$ for the small size.
Don't ask it to a woman: she will always need a bag. Large, useful, vintage and cool, different colours and patterns make this bag suitable for different styles. «And first of all, I would like to make one thing quite clear: I never explain anything».