Well, it's a laser sword led table lamp. Darth Vader, Kylo Ren or Luke Skywalker are the three models available. Perfect on your desk at office or in in your son bedroom to light it up with a soft light during his dark nights.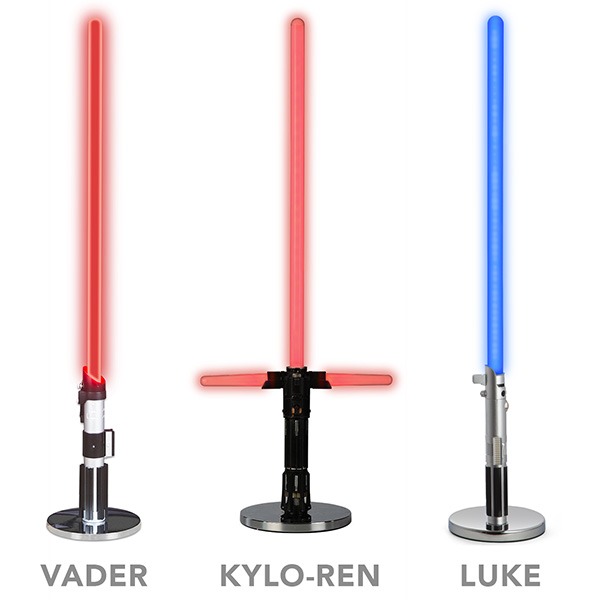 It's an official Star Wars licensed merchandise and costs 33$. A good price to be lighten by the force.
YES, BUT WHY SHOULD I BUY IT?
Everyone needs a lamp on his desk. Doing homework or working on the Death Star plans the lamp will bring out good or evil from your challenges. If you are doing the right thing follow Luke's blue sword, if you feel burdened by your boss or by your colleagues choose the ruby red that will give you extra power. And may the Force be with you.