If there's one thing most people can relate to, it's family strife. Last week's Jason-centric episode wasn't so much family strife as a moron trying to stop another moron from ruining a third moron's life, but this week throws us into two deep-rooted familial conflicts that threaten to bring out the worst in Tahani and Eleanor. If forced to find someone (other than themselves) to blame for their impending eternal damnation, it's safe to say that Tahani would pick her sister Kamilah without a second's hesitation, while nobody would bet against Eleanor attributing her situation to her mother's incredibly poor example. Kamilah we've met several times before, but Eleanor's mother has been a more sporadic presence.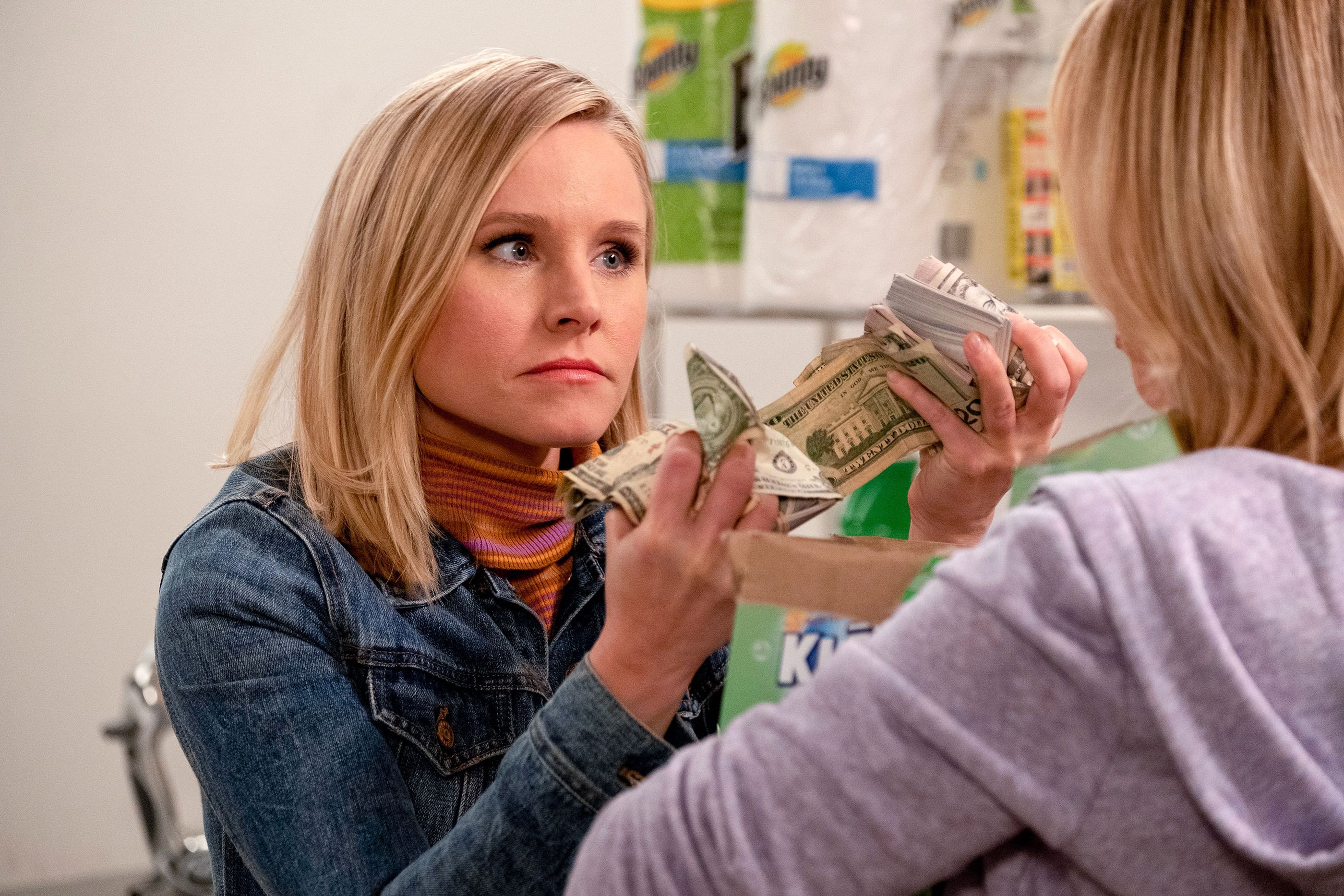 Initially, Donna Shellstrop seems so much of a deadbeat, hard-drinking fraud that it's a little disappointing. We've seen this kind of mother on TV before, particularly the irrepressible Jan Hooks as Jenna Maroney's mother Verna on 30 Rock. It's when her new architect boyfriend Dave (who designed the first Hooters to be constructed with actual bricks) comes home that this storyline kicks into gear. Put Andy Daly in anything and I'm immediately crying with laughter. This episode is no exception. His architectural nerd-out with Michael is utterly beautiful, especially when Michael tries to act like he forgot to include toilets in his plans and he's totally had a bowel movement before.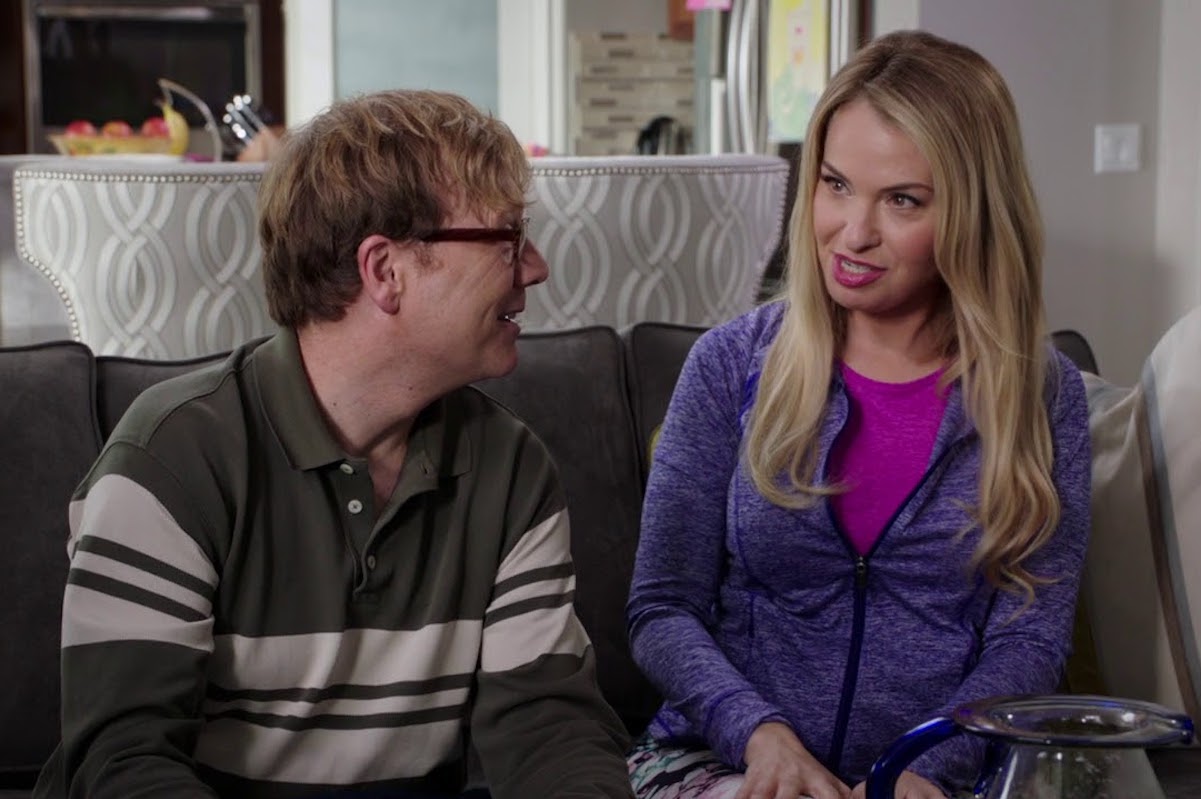 Eleanor is so sure her mother is up to her old tricks and scamming Dave that it threatens to undo all her self-improvement. There's no small amount of glee in her attempts to unmask her mother's scheming and lying, and that's definitely not a trait that gets you Good Place points, especially not when an actual demon is telling you to back off a bit. It's initially disappointing when the show seems to be setting Donna up to be the fraud we expect, but the show finds a nice way to spin it in a positive way without making it too saccharine.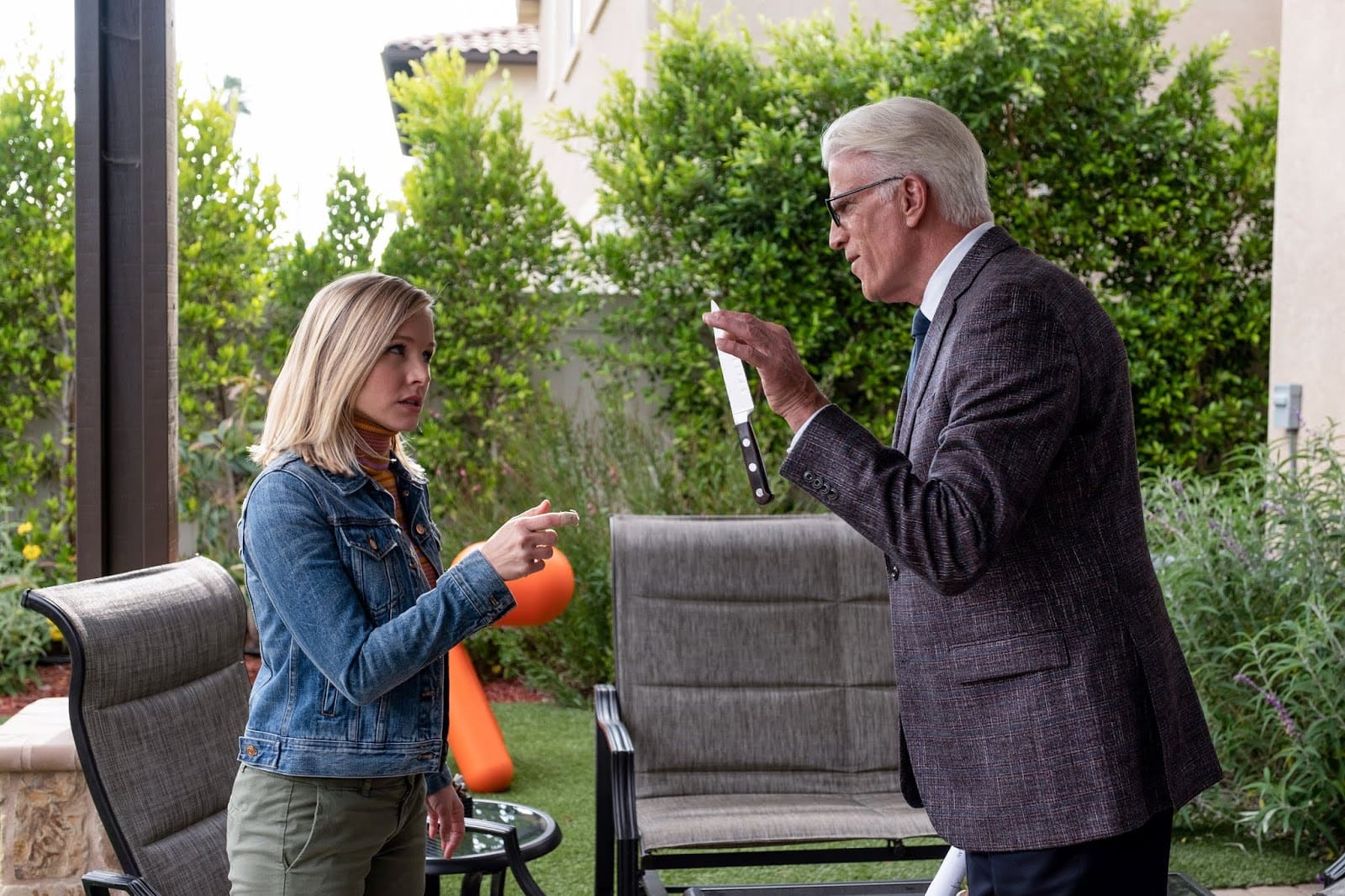 Tahani's in the same situation with her sister. We've always known that their mother and father are the real villains here, people so reprehensible that they make Thanos look like a fair and impartial parent, but it takes Tahani and Kamilah a little longer to see it. Kamilah is pretty awful, but even Chidi walks away from his encounter with her feeling cleansed and calm, so she's obviously got something. I love that most of Kamilah's artistic endeavours sound like things you probably saw at Café Oto or some other Dalston hipster nightmare. Tahani's buttons get pushed like they always did (let's not forgot that she originally died trying to destroy her sister), before she sees that the onus is on her and Kamilah to repair the damage done by their cruel upbringing.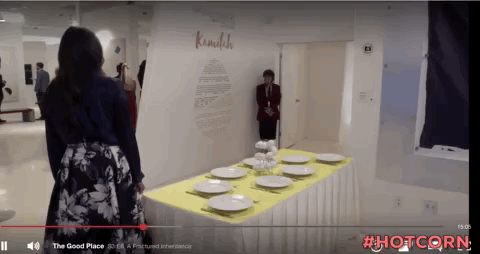 I admit to being concerned that this plot of our fab four (plus two) travelling around making people's lives better would become a bit My Name Is Earl, but the last three episodes have proved me wrong. There's real heart here, but never at the expense of the laughs. Is there a better comedy on TV at the moment? If there is, please tell me, because I'd love to see it.