The Switchblade Kid got stabbed in the heart. Sounds like the start of a Tom Waits song. Right there. Outside his apartment, in the car port. Blood runs all the way back to the street. You know that heart pumps faster than a gas pump. Least it did. Poor Sal Mineo. In the dark. A little girl heard a man scream: 'God, please, someone help!' Someone took a picture of his body on the ground. His shirt open, his tennis shoes. The flat comfortless rest of the dead. This was West Hollywood. No Jimmy Dean to cradle him this time. God damn it. It makes you sick. Witnesses saw a guy run away – sounded like a robbery gone wrong – but the cops found gay porn mags and that became the line they took. Detectives Ed Pia and Dan Tankersley tossed the place.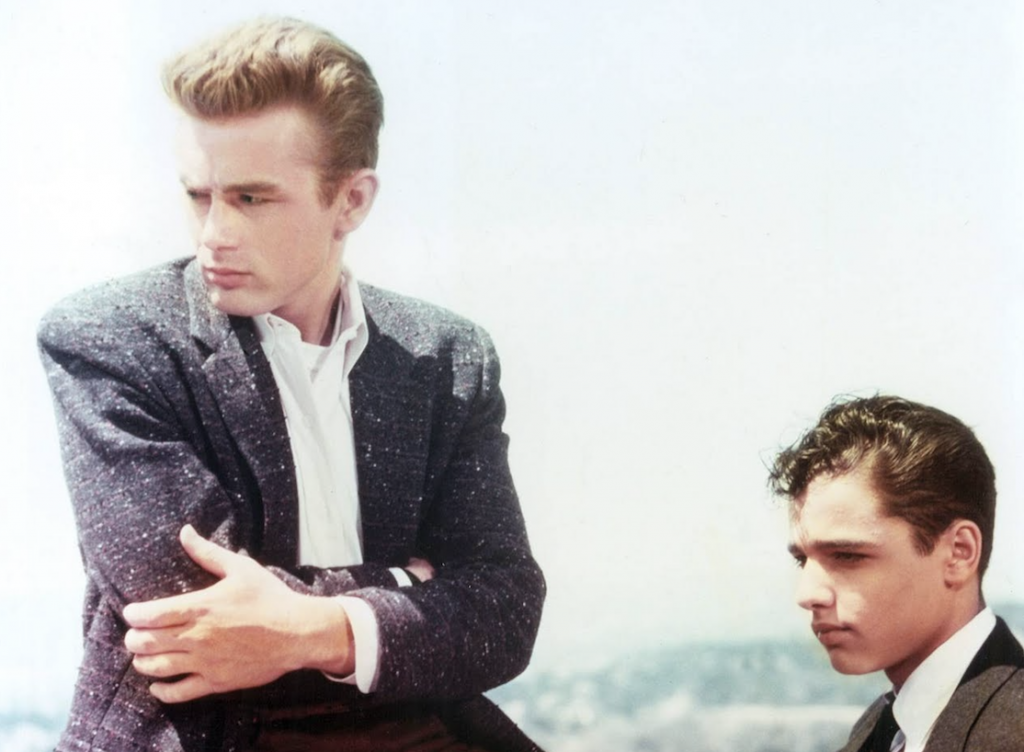 'Hey Ed, c'm'ere,' flicking through them with professional nonchalance. 'I didn't know he was…' 'Oh yeah, big time.'
'Do you think him and James Dean ever…?'
'Are you kidding me? That whole film is fruity.' Though it wasn't true. Sal hadn't known at the time. If he had've he would've, he told Natalie when they bumped into each other the year before.
Looking through the records, Tankersley pulls out an old one, with a beaming Sal Mineo on the cover. 'Lookee here,' he says. 'Sal sings.'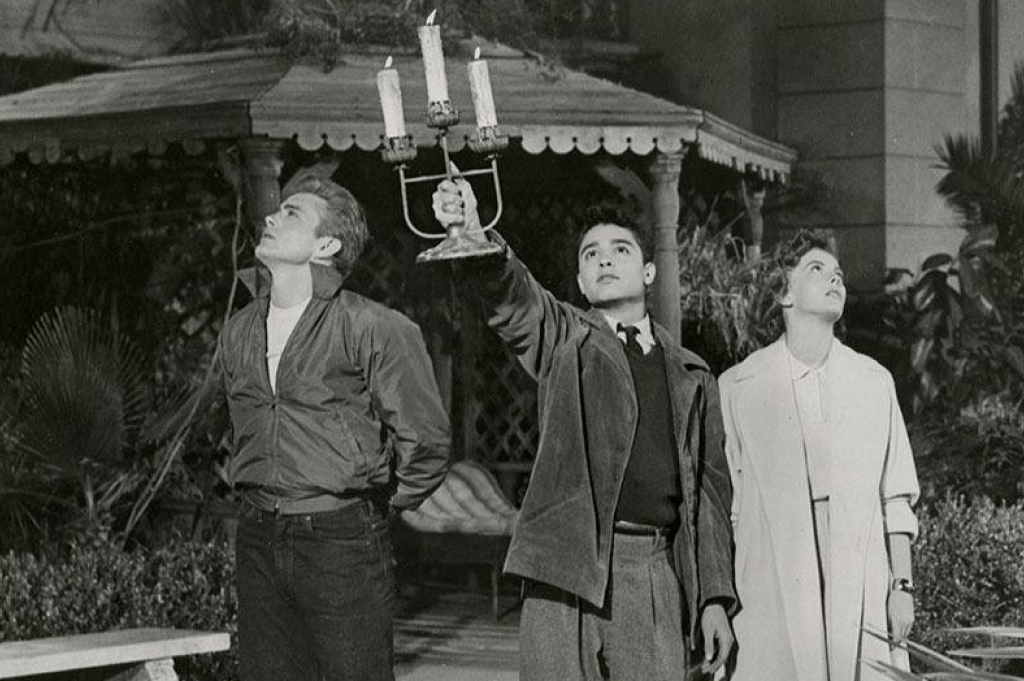 Sal had first sung as the Prince of Siam in The King and I. On Broadway no less. Yul Brynner terrified him, but not as much as the train ride from his parents' place in the Bronx where his pa still made coffins for a living. That didn't go down well at school. Making coffins for a living! He was a pretty boy and strange men would approach him, a gang of boys would chase him. He never knew if it was going to be a beating or a rape. Got so he bought himself a toy gun, but a heavy realistic one. 'Look at you,' Brynner stopped him in the corridor and pulled him into the dressing room. 'Your makeup is streaking. Here.'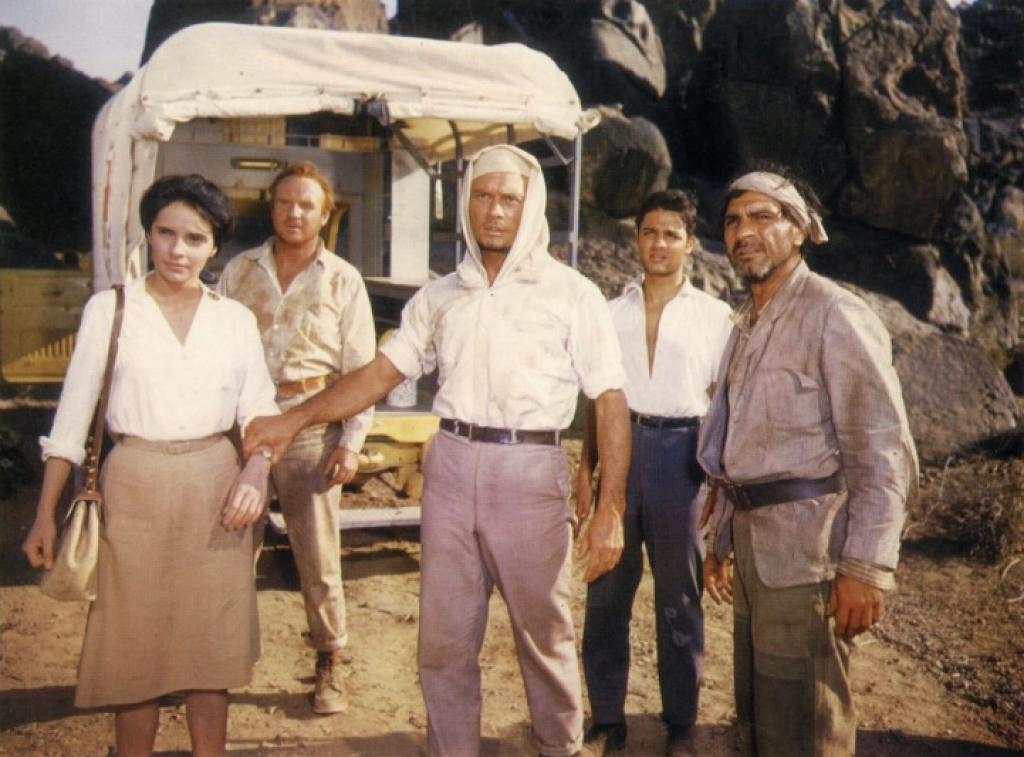 And he helped him: the great Brynner. He'd come to Sal's funeral as well. Natalie Wood would be there too. Who would murder such a sweet man? They'd been kids together. Jimmy the only adult and him wounded. Hundreds waited outside in the February cold outside the packed Holy Trinity Church in Mamaroneck, New York. Came to see the boy laid to rest. He'd always be famous as the boy. The Switchblade Kid. Or Plato. Warren Beatty, Jimmy's crazy pal Dennis Hopper and Paul Newman all showed up. Peter Lawford he'd had a fling with. He was liked. Loved. He was 37 years old. They buried him beside his father. The casket maker.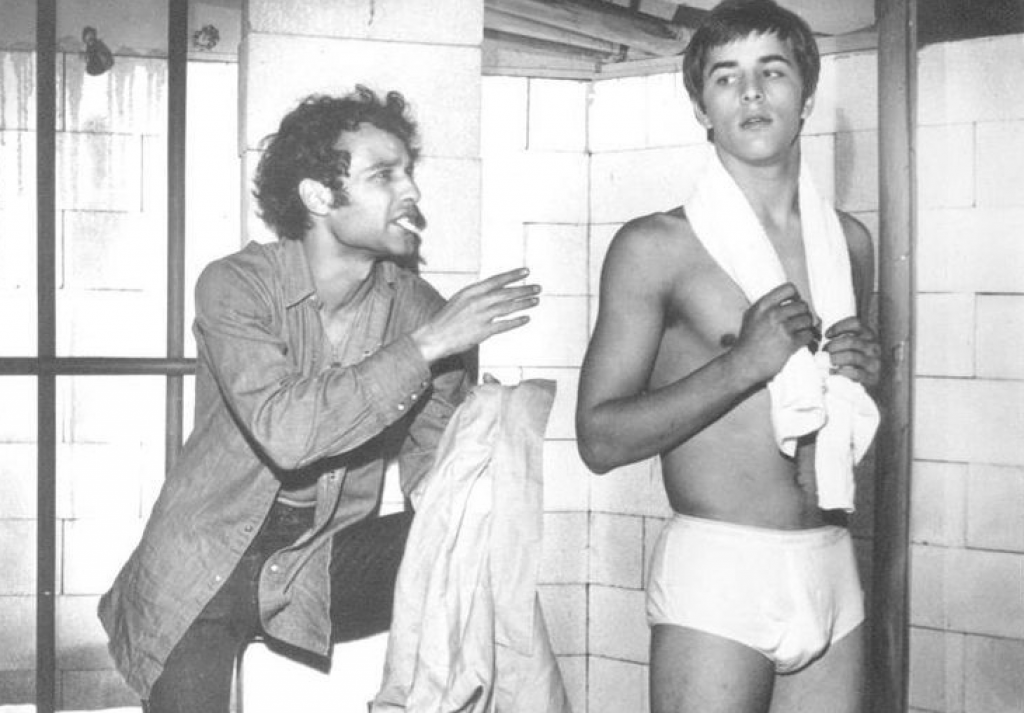 Michael – Sal's boyfriend – was getting phone calls from the police. All about drugs – they'd found needle marks. 'He took hormone shots,' Michael told them, though he liked coke. Who didn't? 70s West Hollywood it was illegal not to do coke. And then what they called 'the sex angle'. 'We think it could be a gay thing, Mr Mason,' the policeman said and paused like that was question enough.  Michael was appalled that tears were in his eyes. He didn't know Sal that long. A month, maybe more. But Sal was sweet and fun. He was shedding his guilt. Looking for gay material to do. He posed as the New Adam for an artist in New York. And he'd been excited about his new play. He had a deal set up to direct his first feature. Things were looking up. Maybe wind the acting down. Go behind the camera. He was walking back from rehearsal when it happened.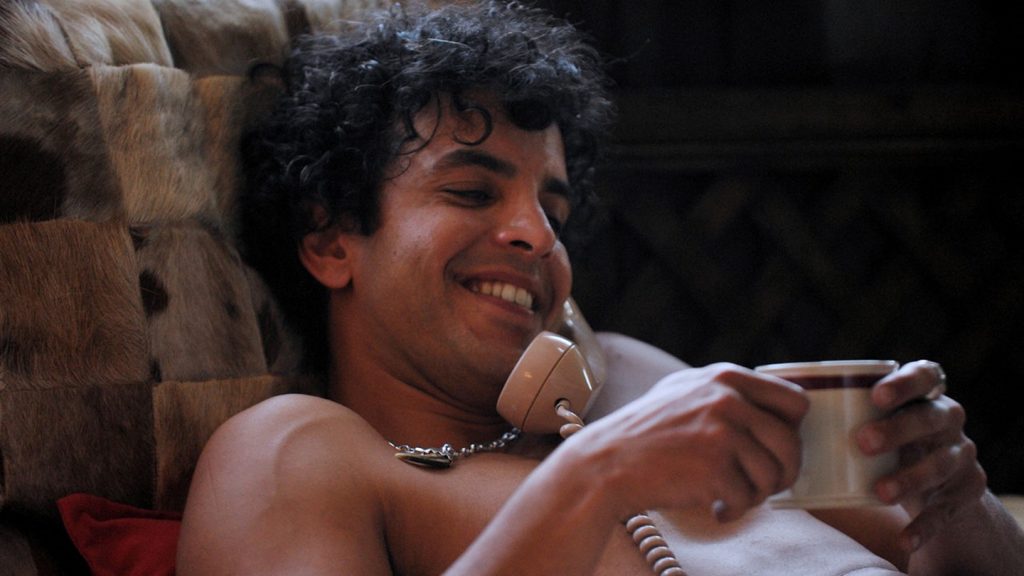 'Believe it or not officer being stabbed in the heart with a knife is not a "gay thing",' Michael said.  And now, after the funeral, Sal's brother Vic  is yelling at him about the money. Not even time to grieve. His brother was always angry. Resented Sal's success. That's what it was. Sal got his first part when he accompanied his brother to an audition. The director asked him to read instead. That's gotta sting. But is now the time to bring up how much Sal earned on 'that monkey movie'. The last one he did. Newsflash Victor. It wasn't that much.
Or how Sal had bought his parents a house and then had to sell it again because he was broke and the film offers dried up once he lost his baby fat.
'What's wrong with you?' Mark yells and storms out.
When they're bored of poking their sex angle and the drug side proves a bust, the cops move on to other things and Sal's case goes cold. And then a woman comes in to say her pizza deliveryman husband told her he did it. Told her that night. 'I killed a dude in Hollywood,' she said he said. 'Stabbed him in the heart with my hunting knife.'
The cops don't like him at first. He's black – not Mexican or Italian like the witnesses said the man running from the scene was. But then again pizza delivery guys often deal drugs – it makes for good cover – and this Lionel Ray Williams had a sheet for robbery, assault, a whole arm's length of trouble. And God loves cops and hates dumb criminals so Lionel can't help but brag about what he's done while he's in the can on another beef. They get him back to LA and on tape.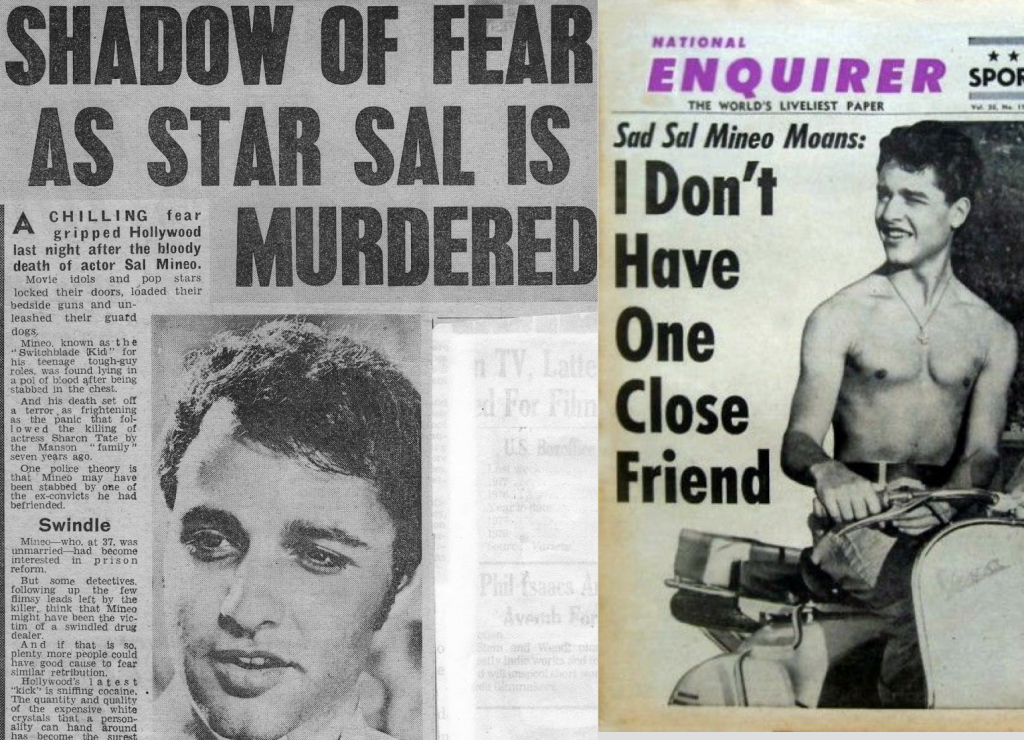 Detective Ed Pia tells his partner how it goes down. Lionel knows he's an actor. Thinks he's got money. He hides in the dark corner of the carport. Sal is looking for his keys when Lionel steps out with the knife flashing. Sal takes a step back and screams actor-loud. With Lionel it's like a doctor hit his shin with rubber mallet. The knife is in Sal's heart and Lionel is already running. He's more than a block away already when he starts cussing himself out for the wallet he left on the ground. In plain sight. The death of the Switchblade Kid, they raise a glass in a police bar in salute to Sal Mineo and dumb luck.