Adapting popular Broadway musicals for the big screen has always proved to a tricky prospect. For every audience-pleasing box-office smash (Mamma Mia!, Chicago, Dreamgirls) there are lacklustre offerings such as Rent, Jersey Boys and Nine. Generally found in that latter group of stinkers is the 2012 film version of poodle-haired, spandex-clad jukebox musical Rock Of Ages. This is a rather unfair grouping, as right from the very beginning of the film, where the wide-eyed heroine first sets foot into the fabled land of 80s Los Angeles, through to the grand finale on the stage of a packed-out stadium tour, this frenzied rock pantomime is a heady guilty pleasure.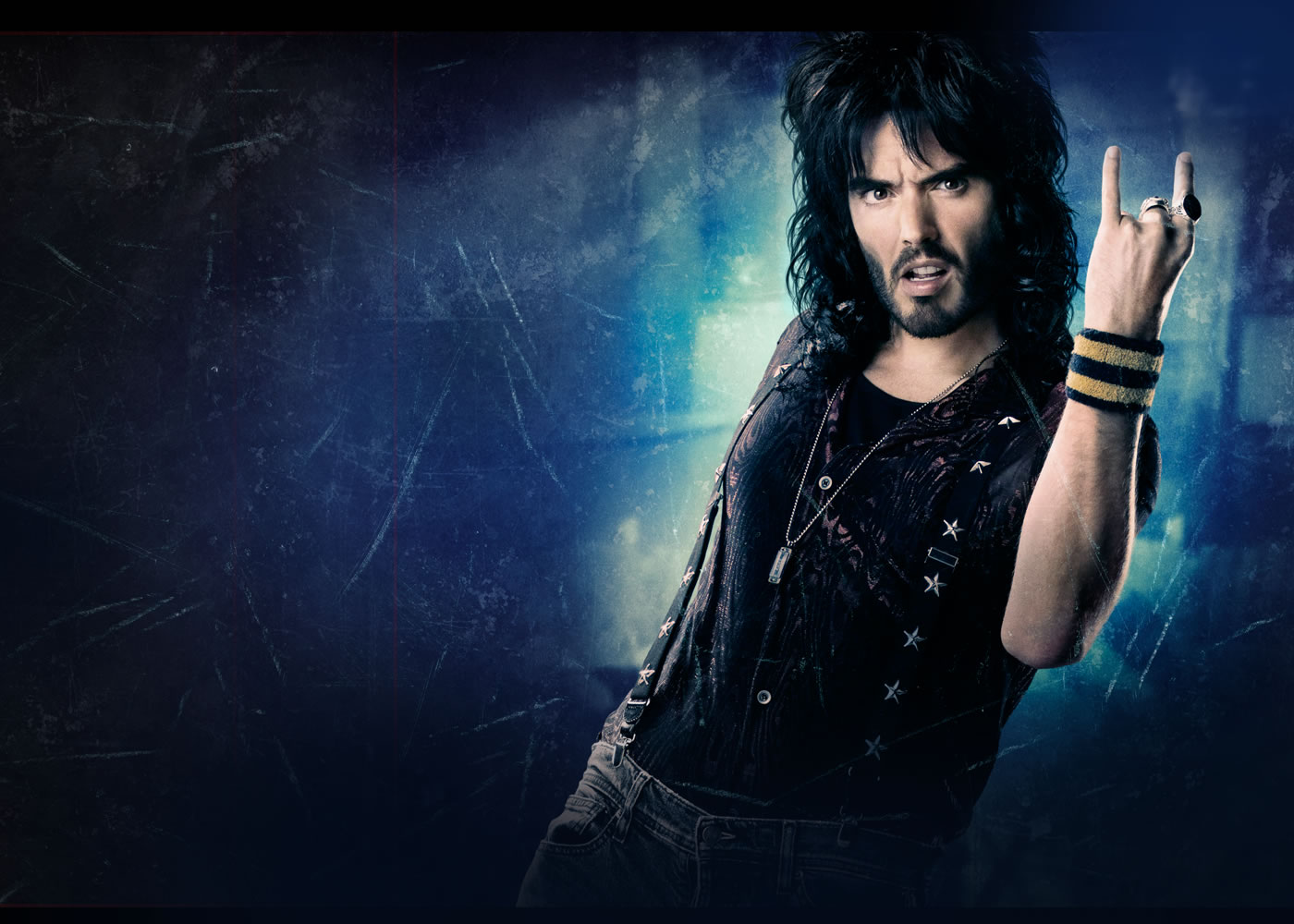 Veteran choreographer Adam Shankman – who directed the well-received Hairspray remake – manages to capture that ridiculously hedonistic and bloated time period in all its mulleted, back-combed glory, setting it in a garish, neon-filled fantasy land that resembles a theme park version of the Sunset Strip, rather than the real thing. The serviceable plot exists mainly as a means of linking one musical set piece to the next, but both the songs and the performers singing them are woven into the narrative in inventive and fun ways. The tunes themselves represent a 'best of' from many of the iconic bands of that time. Some of these are delivered in mash-up versions – a device derived from the actual stage show – and this proves to be both surprisingly effective and nowhere near as jarring as you'd expect.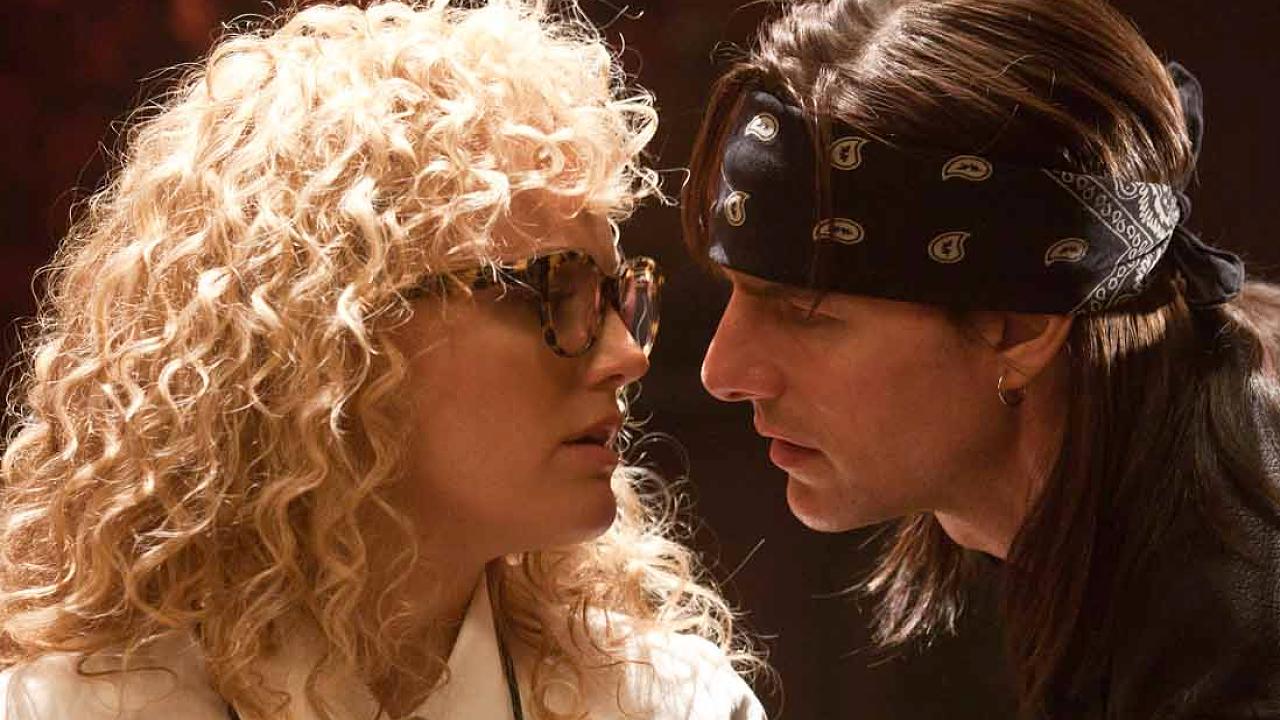 The two good-looking leads – Footloose remake star Julianne Hough and Mexican singer Diego Boneta – are perfunctory at best, but they are more than ably supported by a cast that is completely open to embracing the preposterous nature of it all. Tom Cruise – who was well on the way to becoming a megastar himself during the 80s – is utterly fantastic as the barking mad, burnt-out sex god Stacee Jaxx. He plays that rock cliché to absolute perfection but is also able to provide flashes of the jaded human being underneath the mascara and leopard print. Another surprise stand-out is Catherine Zeta Jones as the film's main antagonist – a conservative crusading against the evils of rock music. Her hilarious and fabulously choreographed scene scored to Pat Benatar's 'Hit Me With Your Best Shot' is one of the best sequences in the film, the actress clearly having the time of her life.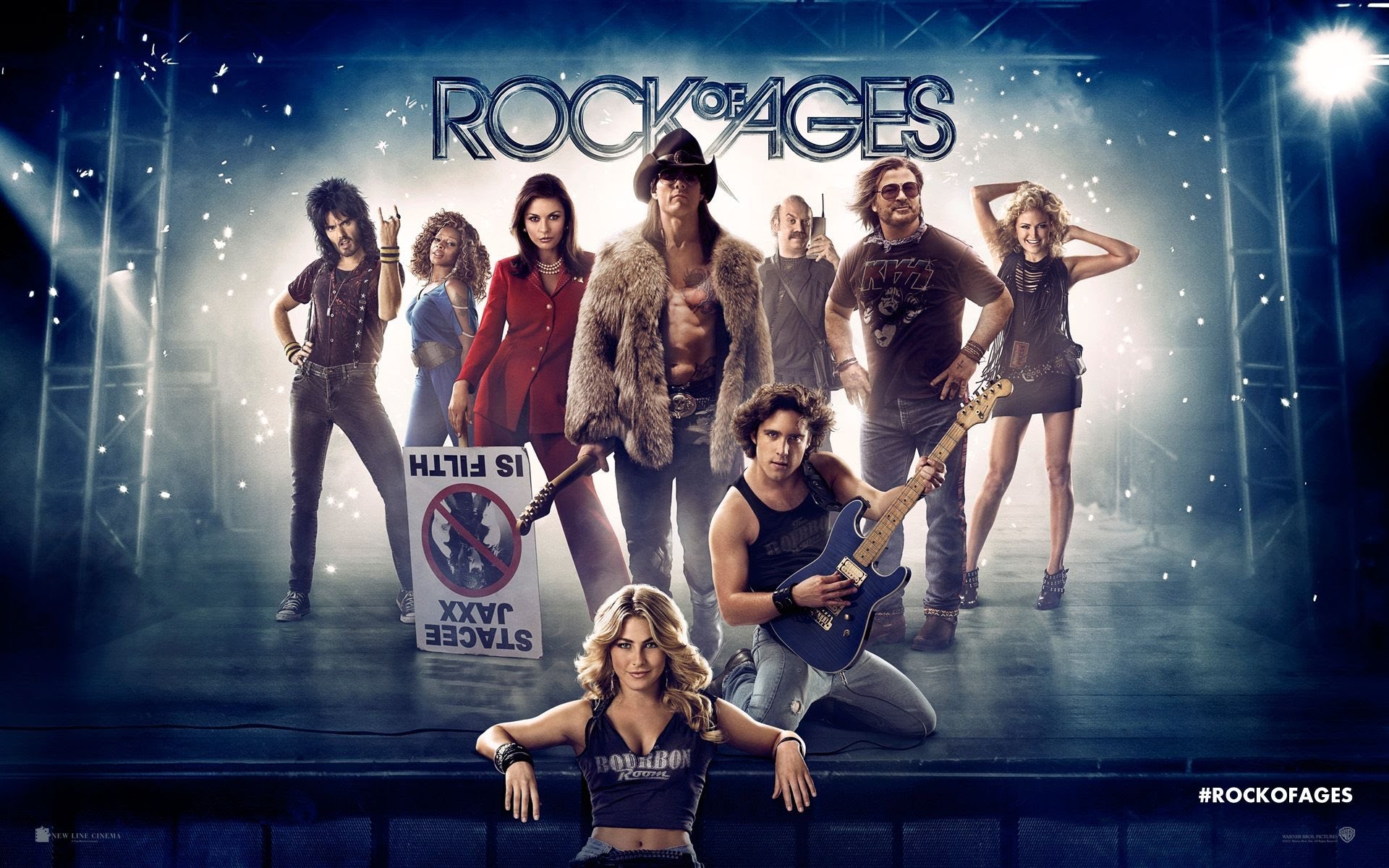 Shankman manages to insert a couple of satirical swipes at the music business, and that sobering boulevard of broken dreams is glimpsed briefly, but Rock Of Ages mostly exists as fun, inconsequential fluff that harks back to simpler times. Make no mistake, this is pure undiluted cheese, but the decade in question was hardly renowned for its subtlety and refinement. The film's tagline (Nothin' But A Good Time) is an honest and succinct summary of what to expect when you watch this.
Watch Rock Of Ages on CHILI